Posts
I sat on the couch as tears dripped down my face. I had willed myself not to cry, but I felt as if a small tiny knife had lodged in my heart, and each breath drawn only served to push the metaphorical knife further into my heart. I replayed the text message in my head: "It's someone I have started seeing, but nothing official at the moment."
https://ymi.today/wp-content/uploads/2021/02/When-God-Didnt-Answer-My-Prayer-for-a-Relationship.jpg
613
1024
Contributor
https://ymi.today/wp-content/uploads/2017/05/ymi-logo-black-3.png
Contributor
2021-02-19 16:00:00
2021-02-19 16:12:53
When God Didn't Answer My Prayer for a Relationship
Growing up in a Christian household, mental health wasn't something that was talked about at all. Sure, we would go to the doctor if we were physically sick, but when it came to the mental side of things, well, why would one need to see a psychologist if we had God with us? 
https://ymi.today/wp-content/uploads/2020/10/Coming-to-grips-that-my-Mental-Health-Wasn't-Okay-feature-image.jpg
613
1024
Contributor
https://ymi.today/wp-content/uploads/2017/05/ymi-logo-black-3.png
Contributor
2020-10-09 14:00:48
2020-11-03 15:48:24
Coming to Grips That My Mental Health Wasn't Okay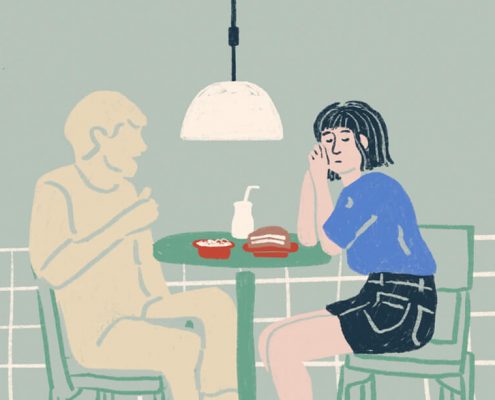 For a good half year, I had been trading messages with someone I had just gotten to know. Wisdom gleaned from dating sites and friends had me convinced that he was interested in me—otherwise, why would he be messaging me every day? Surely, there had to be  an interest of some sort involved, right? "He might ask me out any day now," I thought. Sadly, I was so wrong.
https://ymi.today/wp-content/uploads/2020/09/When-My-Hopes-for-a-Relationship-Was-Dashed.jpg
613
1024
Contributor
https://ymi.today/wp-content/uploads/2017/05/ymi-logo-black-3.png
Contributor
2020-09-29 10:00:06
2020-09-29 11:19:21
When My Hopes for a Relationship Was Dashed