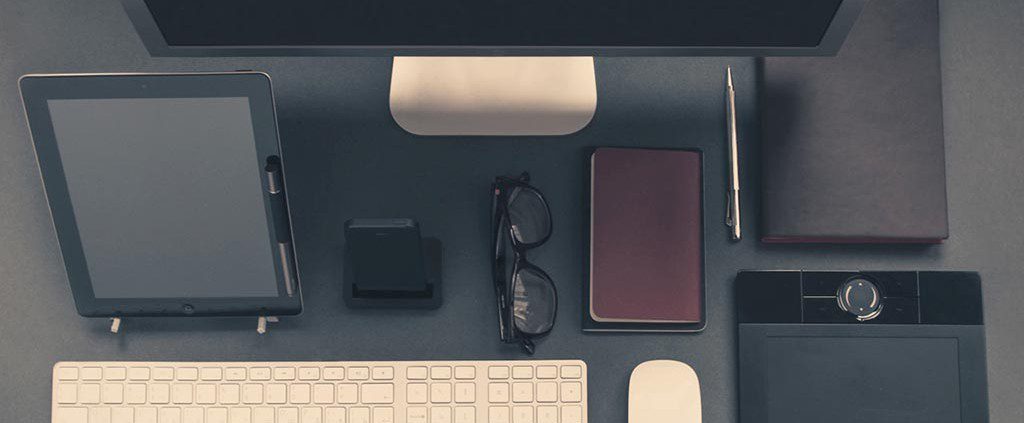 Sleeker. Bigger. Faster. Clearer. Cooler. Apple's nailed it again. The recently unveiled iPhone 6/iPhone 6 Plus is, in Tim Cook's words, "without a doubt, the best iPhones [we've] ever done." Whether you're an Apple loyalist or Apple detractor, it's hard to pick fault with the new iPhones. They're great. As an Apple fan myself, I'm stoked about them. So since this is Apple's "sixth" iteration of the iPhone, here are my six reasons why I should buy the iPhone 6 Plus:
1. It's a better phone than my current phone.
Think bigger screen, clearer display and a faster processor. So what if there's nothing wrong with my current phone? I'm paying for better quality and new functions, like Apple Pay.
2. It'll make a happy addition to my current collection of Apple devices.
It's nice to have a household of Apple products (MacBook Pro, iPod shuffle, Apple TV, iPad, iPad mini, etc). I don't need to relearn how to navigate the user interface.
3. I can afford it.
It's a couple of hundred dollars—won't do much damage to my pocket. I still have money to give to meaningful causes.
4. I like how it looks.
I've never owned a phablet-like phone before. It'll be a nice change. And it's thinner. Nice.
5. It's nice to own new things.
Everyone's talking about it and I like to be an early adopter of trends and technology.
6. I want it.
Plain and simple.
There you go. The six reasons why I should buy the iPhone 6 Plus. And actually, the new iWatch is pretty snazzy and affordable too if I may add, for all those functions advertised. Should I get it too?
Ok. Admit it. It must have struck you at some point while reading this that my reasons for getting the new phone are pretty frivolous and lame. I agree. In fact, most, if not all of the reasons I've listed are cringe-worthy, even to myself. I don't need the iPhone 6 or iPhone 6 Plus. My current phone is relatively new and in perfect working condition. I want the iPhone 6 because of my insatiable desire for material things.
It's a disposition that permeates every aspect of my life. The problem is my innate greed—festering in the depths of my heart and manifesting itself in how I respond to the day-to-day things that beckon for my attention. Sure, I can give up my desire for the iPhone 6 or iPhone 6 Plus, but a casual stroll past a fashion store and I'm immediately drawn to a pretty blouse paraded by the mannequin. Do I need it? Not at all. But the design is unique, material decent and price cheap. I buy it without batting an eyelid.
Whether its clothes, gadgets or stuff in general, it's more or less the same six reasons I use to justify my expense on an item I don't actually need, repackaged every so often so that I don't look so superficial and materialistic. But greed or covetousness is at the core—a form of idol worship. In the book Worldliness: Resisting the Seduction of a Fallen World, author Dave Harvey writes that the main issue with coveting is that it is "replacing our delight in God with joy in stuff."
So is there a remedy for my innate greed? Definitely. One of the ways the book suggests is to start with an acknowledgement and confession of this sin to God and then move towards gratitude for what we have. 1 Thessalonians 5:16-18 calls us to "rejoice always, pray without ceasing, give thanks in all circumstances; for this is the will of God in Christ Jesus for you." Gratitude is essentially, in the words of Dave Harvey, "a recognition of our dependence on God and others—an act of humility that battles pride in our possessions."
Another thing we could do is to share what we have with those in need. Nowhere in the Bible can we find justification for hoarding and accumulating things for our own benefit. Instead Luke 3:11 states: "Whoever has two tunics is to share with him who has none, and whoever has food is to do likewise."
But above all the physical actions we could take, we need to start by seeking God's grace to reorder our heart's disposition. It's only when we replace our delight in things with our delight for God will we find real satisfaction.
https://ymi.today/wp-content/uploads/2014/09/iphone6pic.jpg
613
1024
Joanna Hor
https://ymi.today/wp-content/uploads/2017/05/ymi-logo-black-3.png
Joanna Hor
2014-09-12 16:00:35
2018-06-20 15:59:46
Six Reasons Why I Should Get the iPhone 6 Plus