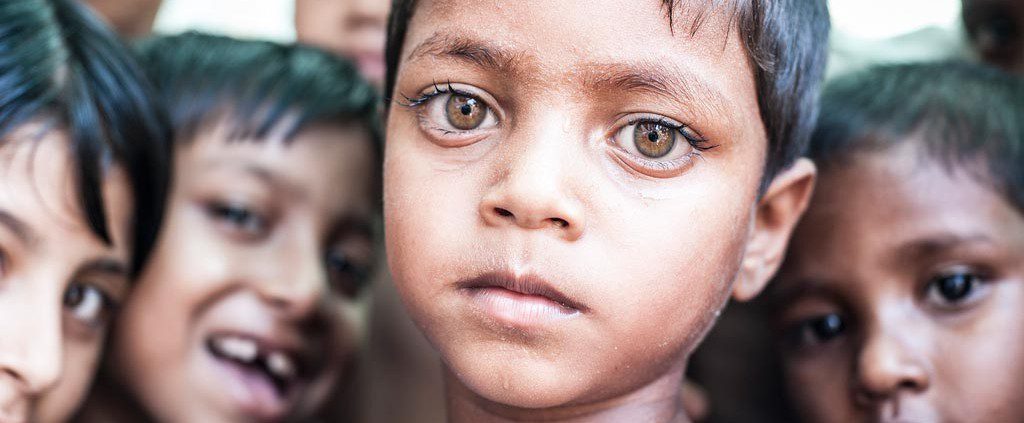 Imagine being stranded at sea for more than a month without food and water. Packed into boats with hundreds of others, and with dwindling supplies, you have to drink urine in order to survive. The dead are thrown overboard. That is exactly what some 2,000 refugees are facing in the Bay of Bengal now.
The refugees are Rohingyas from Myanmar and Bangladesh, an ethnic group, who have been the subject of what the United Nations has described as "human ping pong."
Regional governments had initially refused to take the migrants in, pushing them out of their territorial waters. Last week, however, the governments of Indonesia and Malaysia agreed to provide temporary shelter for 7,000 to 8,000 of them, provided that they be resettled or repatriated within a year.
These refugees have been adrift at sea because governments in the region haven't decided who should take responsibility for their care. Today (29 May), a meeting with officials from countries in the region will gather in Thailand to discuss the "root causes" of the migrant crisis.
What can we do?
To solve this refugee crisis, two things need to be done: provide immediate help to those stranded at sea; and address the root problem of their plight and the criminal networks profiting from it.
As Christians, we can pray for the regional leaders attending today's meeting, for productive discussions and meaningful resolutions to be made, and for coordination between the countries. We should also pray for compassion and accommodation towards the Rohingyas.
Most importantly, we should pray for the refugees at sea—for speedy and successful search and rescue missions, for them to find a safe and secure home, and ultimately, for them to find spiritual salvation in our Lord Jesus Christ one day.
Because Jesus knows exactly what they're going through.
Jesus, the refugee
Jesus, too, was a refugee in His time, facing persecution throughout His life.
As a child, His parents were forced to flee to Egypt when King Herod ordered the massacre of all young boys in Bethlehem, where his family lived. And later on, He would be spat upon, flogged, and crucified; He would be despised, criticized, and ultimately, put to death.
Jesus understands how it feels like to face oppression, to be unwanted and shunned, and to have "no place to lay His head" (Luke 9:58). The Rohingyas have a Savior who can empathize with them, and who can save them—both body and soul.
So let us remember them in our prayers, and commit them to our Lord and Savior.
Then they cried out to the Lord in their trouble,
and he brought them out of their distress.
He stilled the storm to a whisper;
the waves of the sea were hushed.
They were glad when it grew calm,
and he guided them to their desired haven.
Psalm 107:28-30 (NIV)
---
Who are the Rohingyas?
The Muslim ethnic group in Myanmar is thought to have descended from Muslim traders who settled there more than a thousand years ago.
Many of them have been displaced by ongoing ethnic, socio-economic and political tensions in the country.
According to the United Nations, more than 120,000 Rohingyas have left their homeland over the past three years. Their desperation has made them vulnerable to human traffickers, who profit from their plight by smuggling them by sea to Thailand, and then on land to Malaysia.
In May, abandoned camps with more than a hundred graves were found along the Thai-Malaysian border. Authorities believe that the refugees were held for ransom in jungle camps by trafficking gangs, with some Rohingyas allegedly tortured in "human cages" made of wood and barbed wire.
After the gruesome discovery, Thailand began cracking down on the smuggling routes. Traffickers then abandoned the boats at sea, leaving thousands of men, women, and children adrift with no help or hope.
https://ymi.today/wp-content/uploads/2015/05/Jesus-and-the-Rohingya-Refugees-1024x423-1.jpg
423
1024
Wendy Wong
https://ymi.today/wp-content/uploads/2017/05/ymi-logo-black-3.png
Wendy Wong
2015-05-29 10:15:24
2022-10-14 11:29:03
Jesus and the Rohingya Refugees