"I hope I get to see you next year." "I hope they develop the vaccine soon." "I hope we can make that ski trip happen!"
We've probably lost track of the number of times we've used the word "hope" in our conversations this year. And now that three quarters of the year has passed, we might be feeling hopeless about some of the statements we've made.
But hope, as the Bible reminds us, is more than just a passive, wishful thinking, or a desire for something good in the future. Hope is a confident expectation that something good will happen (Romans 8:24-25). And that's because it's based on Jesus: our sure and steadfast anchor of the soul (Hebrews 6:18-19). Hope is real because it rests in God and His promises.
So even amid the disruptions, uncertainty, and trials of our present situation, here are three promises we can cling on to in the present—little glimpses of how to find hope in a hopeless situation:
1. God's mercies for you will never run out.
Reading the news can be real downer these days, and some of us have been steering clear of it as much as possible. Instead of allowing the present state of affairs to affect our mood, what if we took a minute each day to feel the breath in our lungs, the warmness of the sun's rays, and the cool breeze of the wind?
These simple things are wonderful glimpses of God's daily and unceasing mercies to us (Lamentations 3:22-23)—regardless of the troubles we face each day, or what mistakes we've made in the past. How comforting it is to wake up every morning knowing that God's compassion, love and mercies are always available to us!
So let's take a day at a time, being mindful and thankful of the little things He's given us. And may each of these blessings point us to the larger reality of His abundant love for us, manifested through the death of Jesus that graciously allows us to experience daily life with Him (Romans 8:32).
2. God's plan for your life is always the best.
It can be discouraging when God doesn't answer our prayers or appears to be silent to our requests. But even when we pray fervently for something and God seems to "withhold" it from us, we can often look back and see God's wisdom and protection through that episode.
What if our "unanswered" prayers for God to stop this pandemic and return our lives back to normal is yet another occasion He's using to work in our lives for our good (Romans 8:28)? After all, the same God that can put a stop to the pandemic, is also the same God that allowed this to happen in the first place.
Would this knowledge change the way we pray—asking instead for God to show us how He is using the present circumstances to work out His best plan for our life, and praying for opportunities to do good to others in the process (Galatians 6:10)?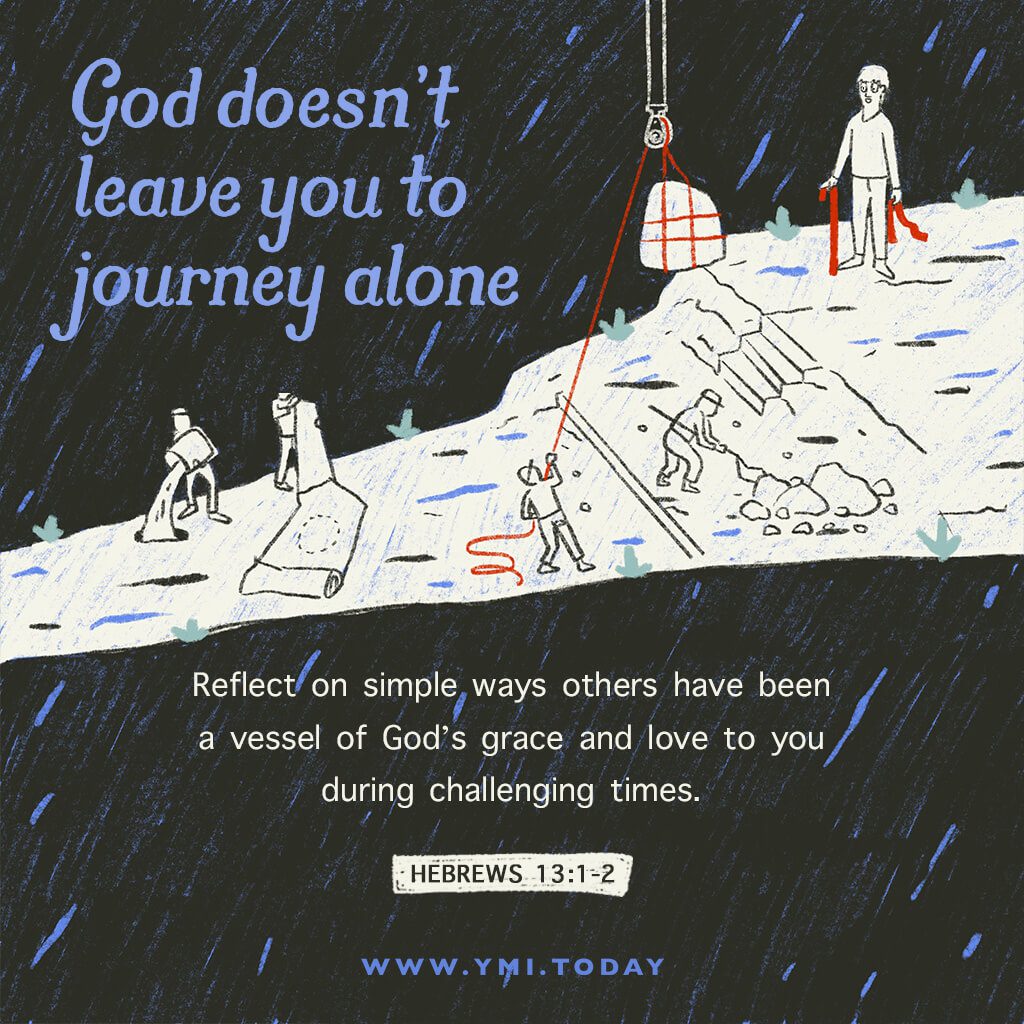 3. God doesn't leave you to journey alone.
While the disruptions and losses caused by Covid-19 show no signs of abating, one reality can alleviate the pain we've been feeling over this period: Knowing we are not alone.
Let's consider those who have rallied together to support us—even during this challenging and unprecedented time (Hebrews 13:1-2). While our loved ones surely haven't been perfect, we can reflect on simple ways they have been a vessel of God's grace and love to us in the times we needed the most.
Maybe they supported us practically through love packages (which came in many different forms: food, finances, flowers, etc.), spiritually through prayers and Bible studies (in person, on the phone, or through handwritten letters), or emotionally through heart-to-heart conversations (over video chats or phone calls).
Through their care and concern, didn't we taste the sweet and abiding presence of God?
So let's take heart, no matter how long it takes for Covid-19 to "come under control," knowing that God has given us all that we need to face the challenges of today. He is the only One who remains the same, yesterday, today, and forever (Hebrews 13:8), and He will fulfill His promises to us, just as He did before to the saints of old.
With a God like that, what more can we hope for?
https://ymi.today/wp-content/uploads/2020/10/3_Promises_To_Help_You_Make_It_Through_Today-image.jpg
613
1024
YMI
https://ymi.today/wp-content/uploads/2017/05/ymi-logo-black-3.png
YMI
2020-10-07 10:00:43
2020-10-03 00:22:42
3 Promises to Help You Make It Through Today