Title: How To Keep Long-distance Friendships Going
Artwork by: YMI X Jasmin Lacay (@jasmot_illustrations)
Description: Your best friend has moved to a different city, and you've lost your coffee buddy, prayer mate, and gym partner, all at once. So, what's a person to do? 
Friendships are just like any other relationships, and both time and effort are required to get it going. Throw in the distance and time-difference factor (depending on where your friend is living), and suddenly, keeping a long-distance friendship going seems like a ton of work. 
But, a true friend sticks by you like family (Proverbs 18:24, MSG), and absence does make the heart grow fonder, so while it isn't easy maintaining a long-distance friendship, it's definitely worth the effort. 
With that in mind, we've put together a few tips that could give your friendship that extra boost.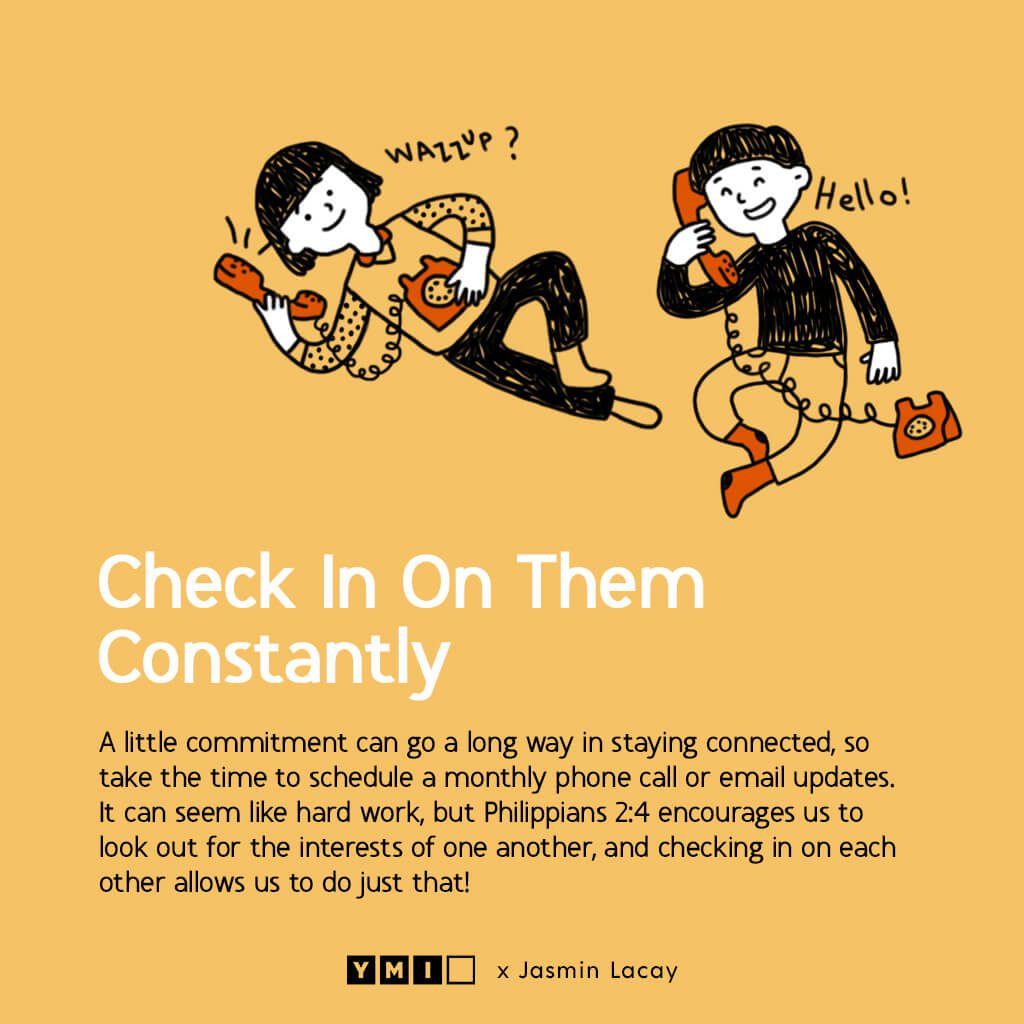 Friendship is going to take more effort than before, but a little commitment can go a long way in staying connected, so take the time to schedule a monthly phone call or email updates. It can seem like hard work, but Philippians 2:4 encourages us to look out for the interests of one another, and checking in on each other allows us to do just that!
Celebrating milestones such as graduations, birthdays, weddings, or baby showers can be hard when we're miles away. But thanks to technology, we can share in their happy occasion with a video call or have flowers delivered to them. It's also a great way of gathering with them (despite the distance) to give thanks for every good thing that God has blessed them with (James 1:17).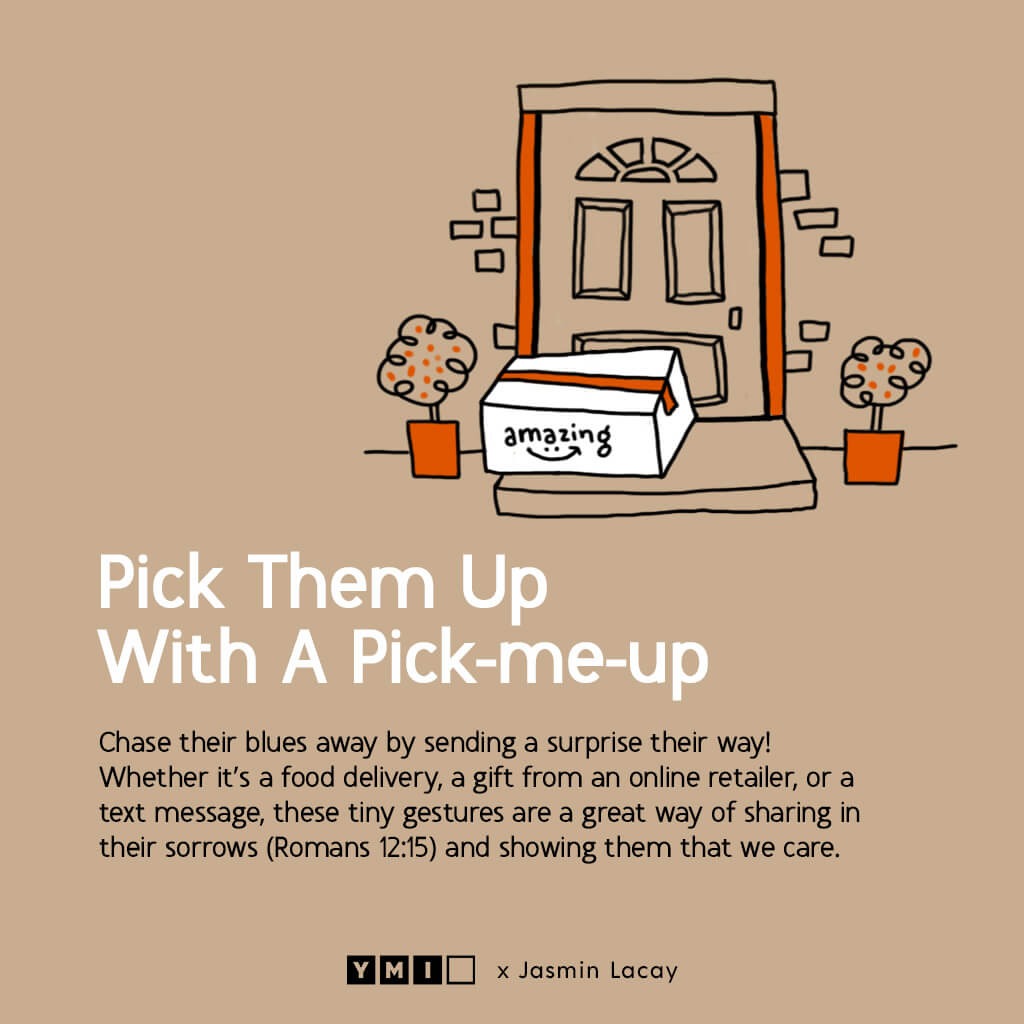 Chase their blues away by sending a surprise their way! Whether it's a delivery of their favorite food, a small gift from an online retailer, or a text message, these tiny gestures are a great way of sharing in their sorrows (Romans 12:15) and showing them that we care, even if we're not able to be physically there.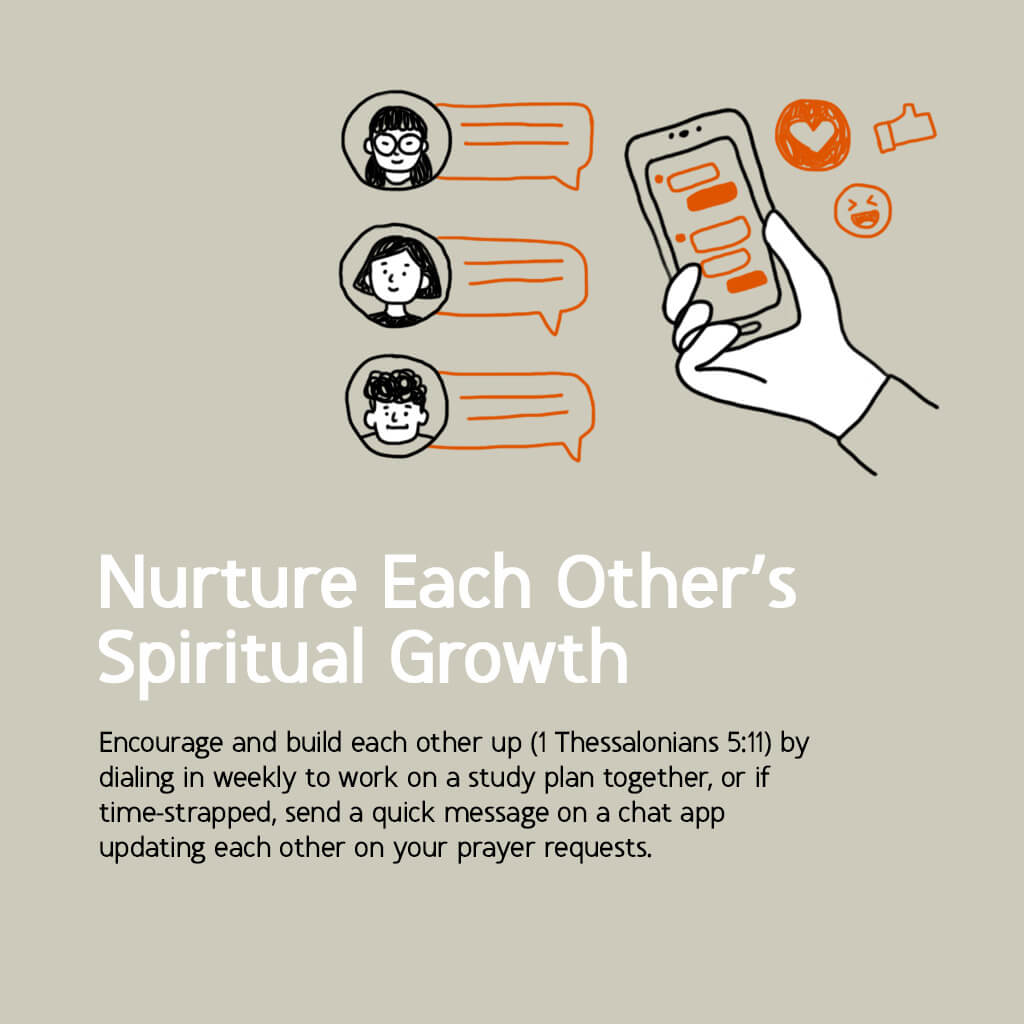 Encourage and build each other up (1 Thessalonians 5:11) by putting time aside to work on a reading plan or to pray for one another. Dial in weekly to work on a study plan together, or if time-strapped, send a quick message on a chat app updating each other on your prayer requests.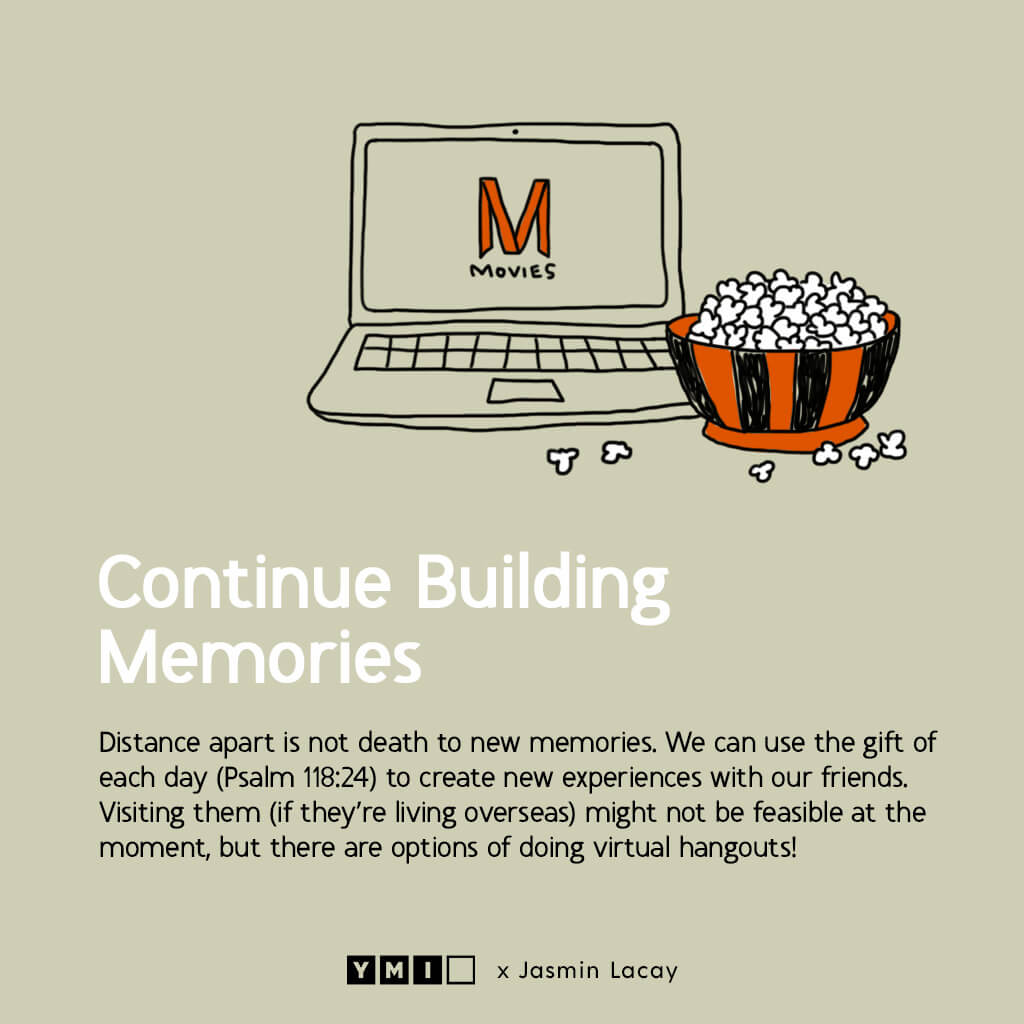 Distance apart is not death to new memories. We can use the gift of each day (Psalm 118:24) to create new experiences with our friends. Visiting them (if they're living overseas) might not be feasible at the moment, but there are options of doing virtual hangouts! Invite them to a House Party session, go on a virtual tour of famous tourist spots, or watch a play or a performance together online.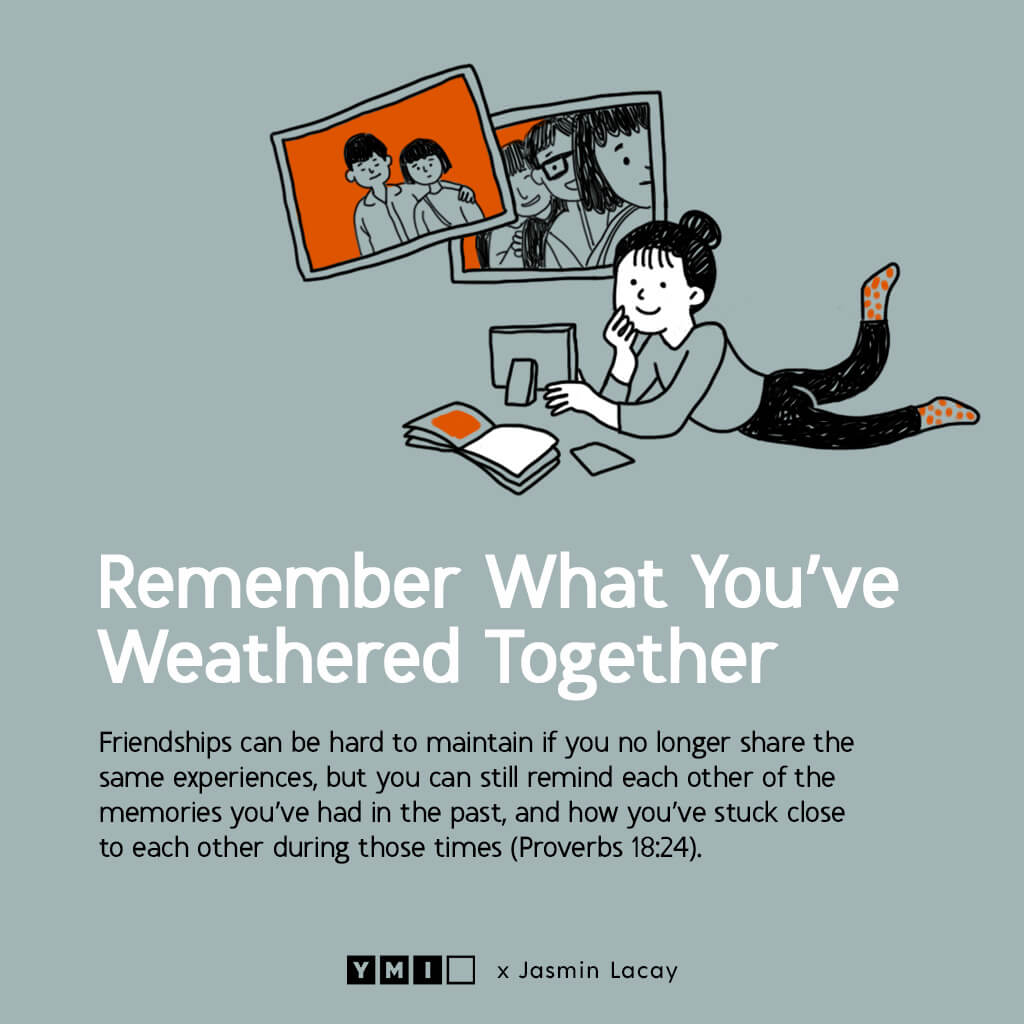 Friendships can be hard to maintain if you no longer share the same experiences, but that's OK. Remind yourself and each other of the different experiences and memories you've had in the past, knowing that those times have forged a friendship with someone who has stuck with you closer than a brother (Proverbs 18:24).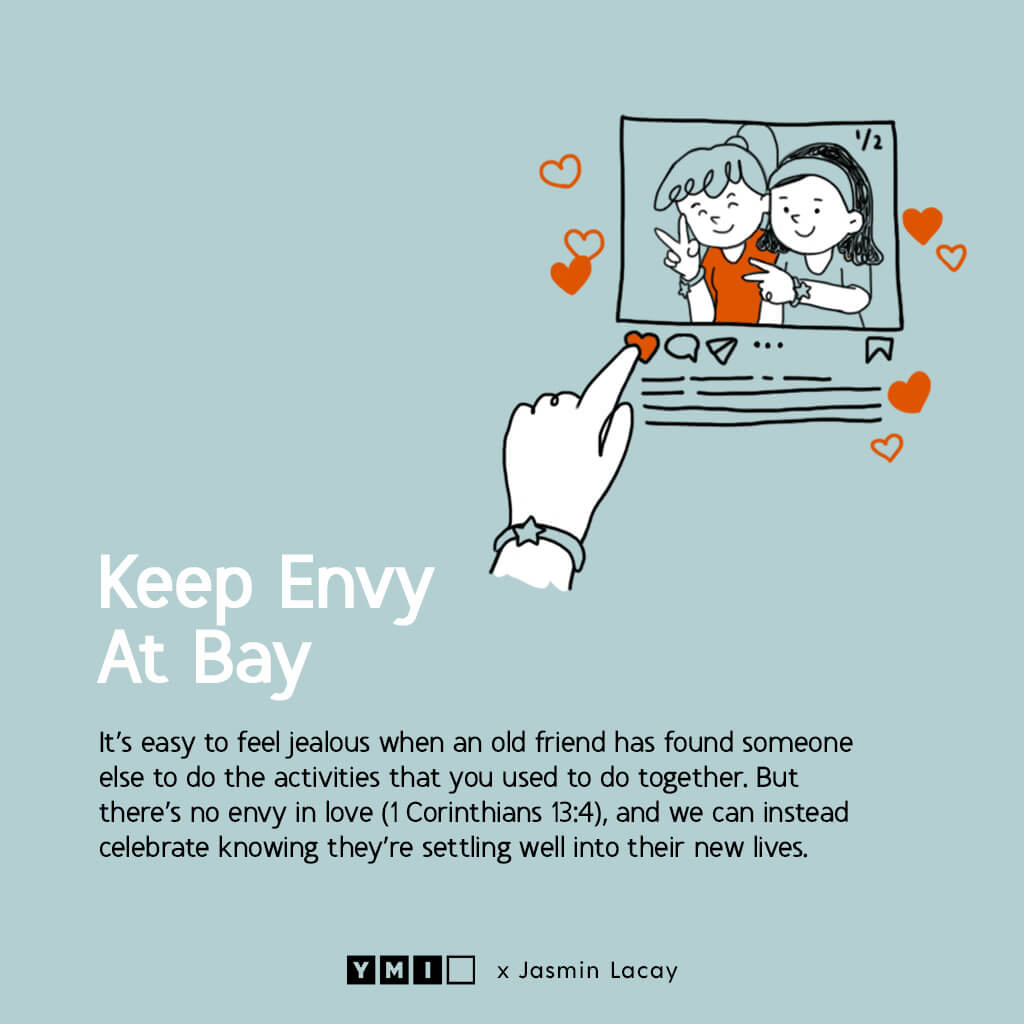 New friendships are made as time passes, and it's easy to feel jealous when an old friend has found someone else to do the activities that you used to do together. But there's no envy in love (1 Corinthians 13:4), and we can instead celebrate knowing they're settling well into their new lives. And the upside is, their new friends could be yours too!
Sometimes though, despite your best efforts, you and your friend drift apart due to different life experiences or circumstances. And when that happens, it's OK to let go too, knowing that at least, you've had a few years of shared memories together. 
https://ymi.today/wp-content/uploads/2020/07/01-How-To-Keep-Long-distance-Friendships-Going.jpg
1024
1024
Jasmin Lacay
https://ymi.today/wp-content/uploads/2017/05/ymi-logo-black-3.png
Jasmin Lacay
2020-07-27 09:00:27
2023-01-23 21:59:40
How To Keep Long-distance Friendships Going