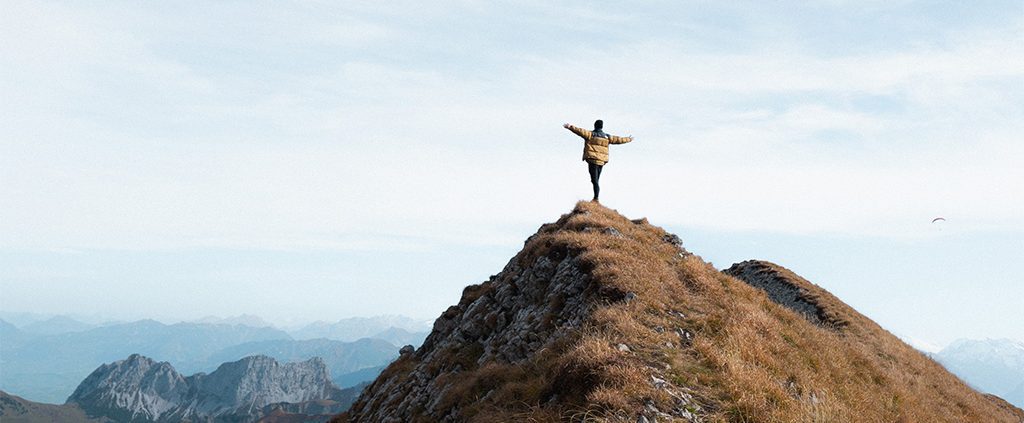 Written By Veena Kuruvilla, Singapore
Living with the reality of COVID-19 means a lot of things. From holding back on the hugs and handshakes for many, to gracefully dealing with the possibility of no toilet paper for a select few, the pandemic has triggered our inherent desire for survival.
For some, having a loved one snatched away by the disease has changed life forever. The pace of this virus has meant we have had little time to truly comprehend and pray over the agony of the tens of thousands from China to the US. Even more so, as we go to bed saturated with the latest stats and wake up with increasing dread over the unknown.
And yet, as believers, we are called to walk in the shelter of the truth and not dance to the distressing rhythm of reality. This pause from the routine of our lives is not meant for us to dial into despair, but it is an opportunity for us to recall and hold on to the Word of God as we pray with more urgency.
As we all suffer to some degree or another, let's remember the hope we have in our God, our Help, and look to Psalm 121, which calls us to behold Him for who He is.
He is Almighty
The Psalmist begins by asking, "I lift up eyes to the mountains—where does my help come from?" (Psalm 121:1) His next words declare His confidence, "My help comes from the Lord, the Maker of heaven and earth" (v. 2).
We can only lift up our eyes when they are open. This means that as the people of God, we are called to guard ourselves from spiritual snoozing and feast on the magnificence of our Maker.
Like many others, I am guilty of world-centeredness that sometimes robs me of the joy of my Creator's counsel. As this pandemic started to unfold, I jumped from one news source to the other and wasted precious time that I could have otherwise spent in praise and prayer.
As flights got canceled and borders shut down, I worried along with my husband over the possibility of never seeing our aged parents, who live far away from us, again. As supermarket shelves started clearing out, I wondered if I was being imprudent by not stocking up. Fighting through this meant rationing time for news and weeding out worry by kneeling on the truth.
The Lord is, without doubt, the source of all help. And His help comes—it hasn't come and gone, leaving us in a lurch. Our Father's help is ever present in the little and the big. He is not only able to inspire creativity through the lack in our pantry, but He can also grow in us deeper intimacy with Him and others through the lockdown, if we are willing.
Question is, where are we looking for answers?
He is Sustainer
There is such strength in knowing that our God will not allow our foot to slip and will keep us in His shade (Psalm 121:3-6). This is not an assurance of health and wealth. This is a promise of the Holy Spirit securing our steps as we allow ourselves to be kept by Him.
This means we can have peace over panic right now—that we can see blessings more clearly and grow roots of gratitude for the privilege of gathering as a body in any and every form. This also means we wake up each day knowing that the God of all majesty and might, who was, is, and is to come, is willing and wanting to work through us as we unwaveringly pray for infected bodies and insular hearts.
We are children of a dynamic, inexhaustible Father who is invested in the furthering of our faith and His Kingdom. Physical confinement does not thwart His purpose. Social distancing while battling this virus in a predominantly 4G world has brought more opportunity for us to carry Christ to every conversation. Now is also the time to both build and mend bridges with those who have been on the fringes of our social circles.
Question is, are we taking strides in His shadow?
He is Redeemer
The Psalmist triumphantly declares at the end of the Psalm, "The Lord will keep you from all harm—he will watch over your life; the Lord will watch over your coming and going both now and forevermore" (vv. 7-8).
This is reason to sing and rejoice daily, more so during this challenging time. We may not know enough about the virus. But what we do know is that it isn't a greater evil than what has already been conquered—the sin which easily ensnares us. This is relief for the faithful in Christ.
Should the virus latch on to wreak havoc on my body, I rest knowing that this is all it can do. It cannot judge or condemn me. For neither disease nor death gets the upper hand over those who have been set free by Christ, for we are no longer prisoners of our circumstances, trials, thoughts, or inflictions. The blood of Christ that is at work in us will preserve us. He will replace confusion with confidence, reprove worldliness with His wisdom, and reform our hearts with holiness. This is restoration in progress till our Father calls us home.
Question is, do we believe?
There is no doubt that we have been called for a time such as this. Let's choose not to cower to COVID-19, but stand strong on the promises of God which neither virus nor evil can touch.
https://ymi.today/wp-content/uploads/2020/04/How-Psalm-121-Speaks-to-COVID-19.jpg
613
1024
Contributor
https://ymi.today/wp-content/uploads/2017/05/ymi-logo-black-3.png
Contributor
2020-04-24 10:00:03
2020-04-23 20:39:43
How Psalm 121 Speaks to COVID-19