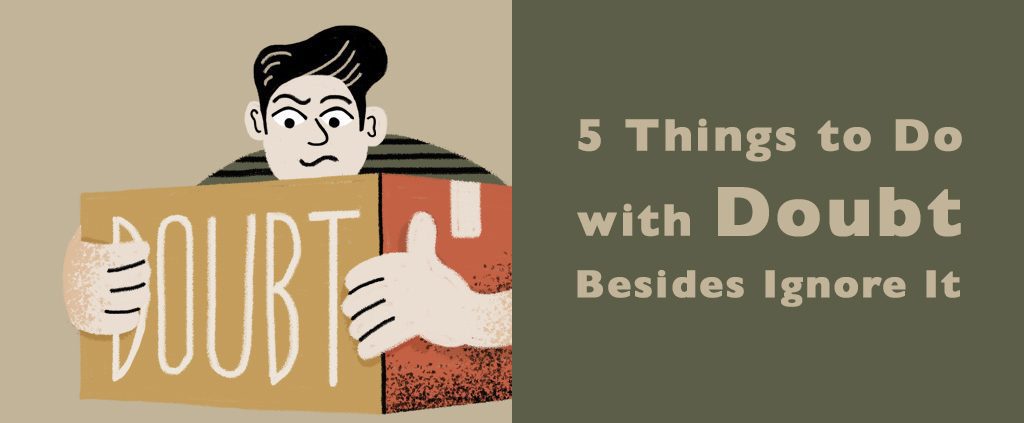 Have you ever questioned your faith? From theological ponderings—how exactly did God create the world? To emotional doubts—does God really love me?
What do we do about these questions? Do we shove them aside, hoping if we deprive them of our attention, they'll stop threatening the firm foundation we thought we had? Do we let them grow guilt in our hearts? After all, who are we to question God?
Doubt is not unusual for Christians. We all deal with it sooner or later. The important thing is, how do we deal with it?
1. Acknowledge It
Take a deep breath. Doubt happens to even the most godly men and women throughout history. Moses. Hannah. David. Job. The disciples. In fact, the book of Psalms is full of people who cry out against God because of the injustice they see or the wrongs committed against them. Psalm 10, for example, opens with the writer asking, "Why, Lord, do you stand far off? Why do you hide yourself in times of trouble?"
If Psalms, the prayer book of the Bible, can question God, then we can too. Doubt does not mean that we are bad Christians. In asking questions, we're taking seriously the beliefs that we hold. And as James reminds us, the testing of faith—whether physical trials or theological questions—"produces steadfastness" (James 1:3).
2. Bring It to God
If we have doubts about who God is and what our relationship with Him is like, the most obvious thing would be to bring these concerns to Him directly. Perhaps He might not feel very close right now. Or maybe we feel guilty for even doubting Him. Maybe the questions are so overwhelming that we do not even know what to pray. But we can pray nonetheless.
If words escape us, we can start by borrowing the words of the man who sought Jesus' healing for his suffering son in the Gospel of Mark. "Lord, I believe; help my unbelief!" (Mark 9:24). Even as we hold to the belief we do have, we need God's help to fully believe and understand who He is.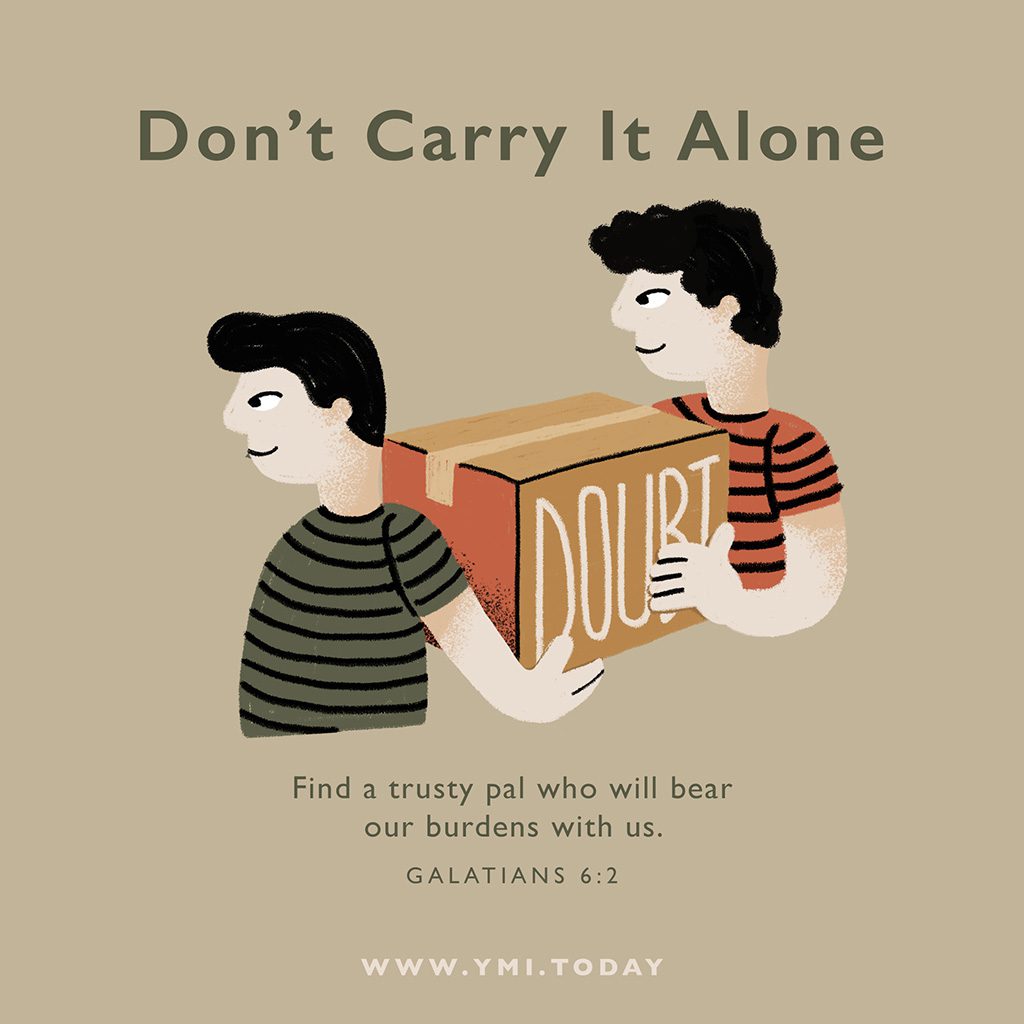 3. Don't Carry It Alone
Is there anyone at church or in our family that we can trust both as a friend and as a grounded Christian? Have we shared our questions with them yet? If there is something we are struggling with, let's invite someone we trust to help us bear it.
It is possible that our friend might have asked similar questions, and be able to offer a different perspective on things. But it is also likely that our friend does not have answers for us. That's okay. More than quick answers or platitudes, we need someone willing to listen as we struggle with our doubts, and walk with us through this uneasy time (Galatians 6:2).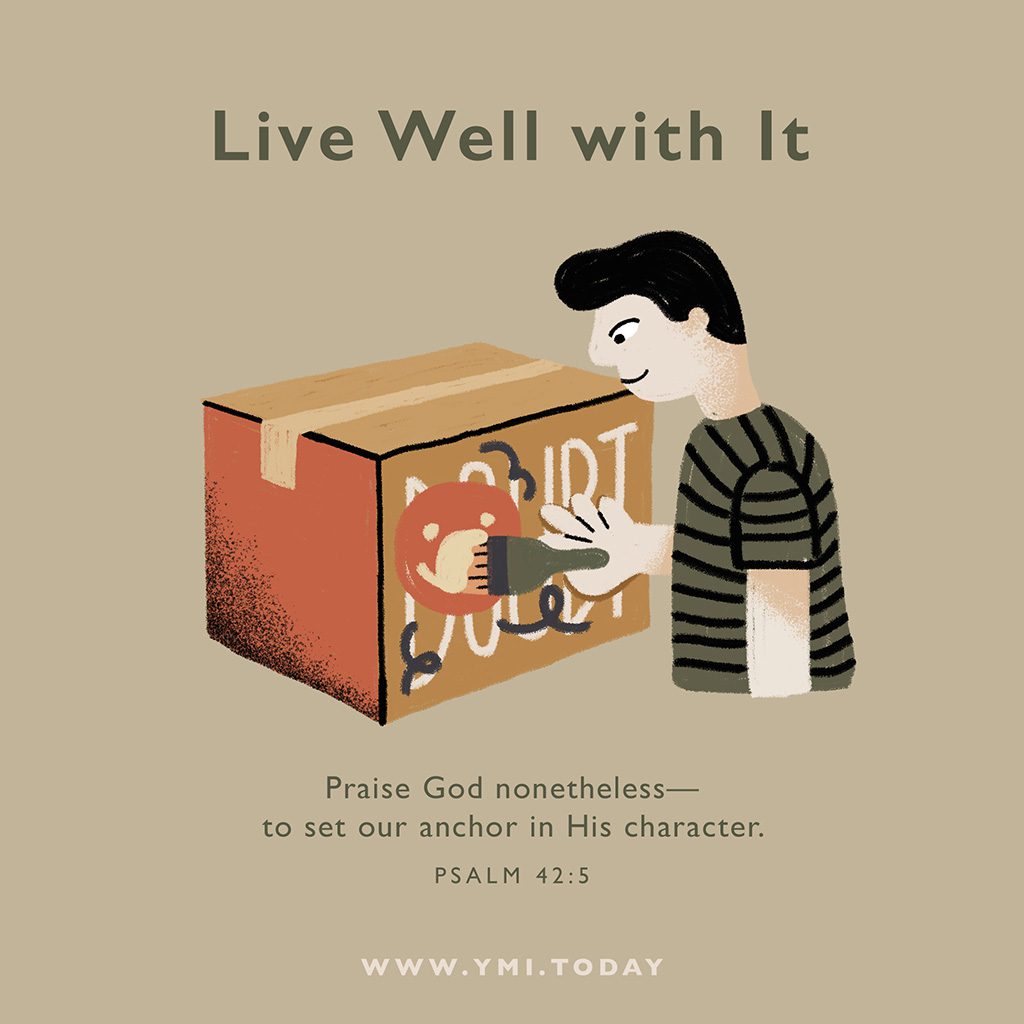 4. Live Well with It
Doubts rarely disappear overnight. How do we continue to live well while questioning our very beliefs?
One thing the writers of the Psalms do, even when their soul is downcast and disturbed, is to praise God nonetheless (Psalm 42:5). Likewise, we might be struggling with questions, and our emotions might threaten to overwhelm us, but even so, we can praise God—by reading the Psalms out loud, by singing worship songs (or listening along), by listing out the things to be thankful for even as we struggle spiritually.
These praises do not cancel our doubts. They do not invalidate our questions. But they do anchor us in God's goodness.
5. Let It Be Part of Your Story
Finally, if the day comes when we arrive at the other side of our doubts, if the process should bring us to a deeper or fuller understanding of what the Bible teaches and what that means for our lives, be willing to share!
Sharing our newfound knowledge or perspective might help other brothers and sisters in Christ through their own doubts and questions. But certainly, sharing about God's faithfulness in meeting us in the midst of doubt or struggle will be a living testimony of how all-sufficient His grace is to bring us through any hardship or difficulty (2 Corinthians 12:9).
If we run to God with our doubts instead of letting them drive us away from Him, our questions and struggles can actually be the beginnings of a stronger, firmer faith.
https://ymi.today/wp-content/uploads/2020/04/5-Things-to-Do-with-Doubt-Besides-Ignore-It.jpg
613
1024
YMI
https://ymi.today/wp-content/uploads/2017/05/ymi-logo-black-3.png
YMI
2020-04-29 10:00:51
2021-12-15 05:11:40
5 Things to Do with Doubt Besides Ignore It