Title: 5 Ways To Do Christ-Centered Friendship
Artwork by: YMI X Barbs Jenjaroentham (@barbsiegraphy)
Description: We are made for friendships. True friends are with us in the midst of our difficulties, intercede for us when we are too worn down to pray for ourselves, and gently point us in the correct direction when we end up straying too far from the path. Building intentional friendships, especially one that is modeled after Christ, requires the sacrifice and investment of time, and can sometimes seem a little inconvenient. But despite its costs, it is worth sowing into friendships that will last the mile. How deep does your friendship go? Follow us as we look at what makes for a Christ-centered friendship.
Let us try initiating deeper conversations that matter with our friends. We could go beyond the generic, "How are you?", and instead ask our friends about how their spiritual lives or their quiet time with God is going. Sincere questions like these can bring about a deeper bond as we encourage each other in our spiritual lives. Scripture says we are not to look out after our own interest, but also the interests of each other (Philippians 2:4), and conversations like these allow us to do just that.
Be a friend who is willing to offer practical help. Too often it is easier to text a sick friend, "Get well soon. Rest up", but wouldn't it be lovelier if we showed up with a food parcel for our friends to see them through the week?  It isn't always easy to find the time in our busy schedules to add in an hour or two to visit a sick friend, or to sacrifice our weekend to help a friend move house. But actions speak louder than words, and nothing says we care more than putting in some elbow grease to help a friend out. Scripture says two are better than one, because if one of them falls down, the other can help them up (Ecclesiastes 4:9-10).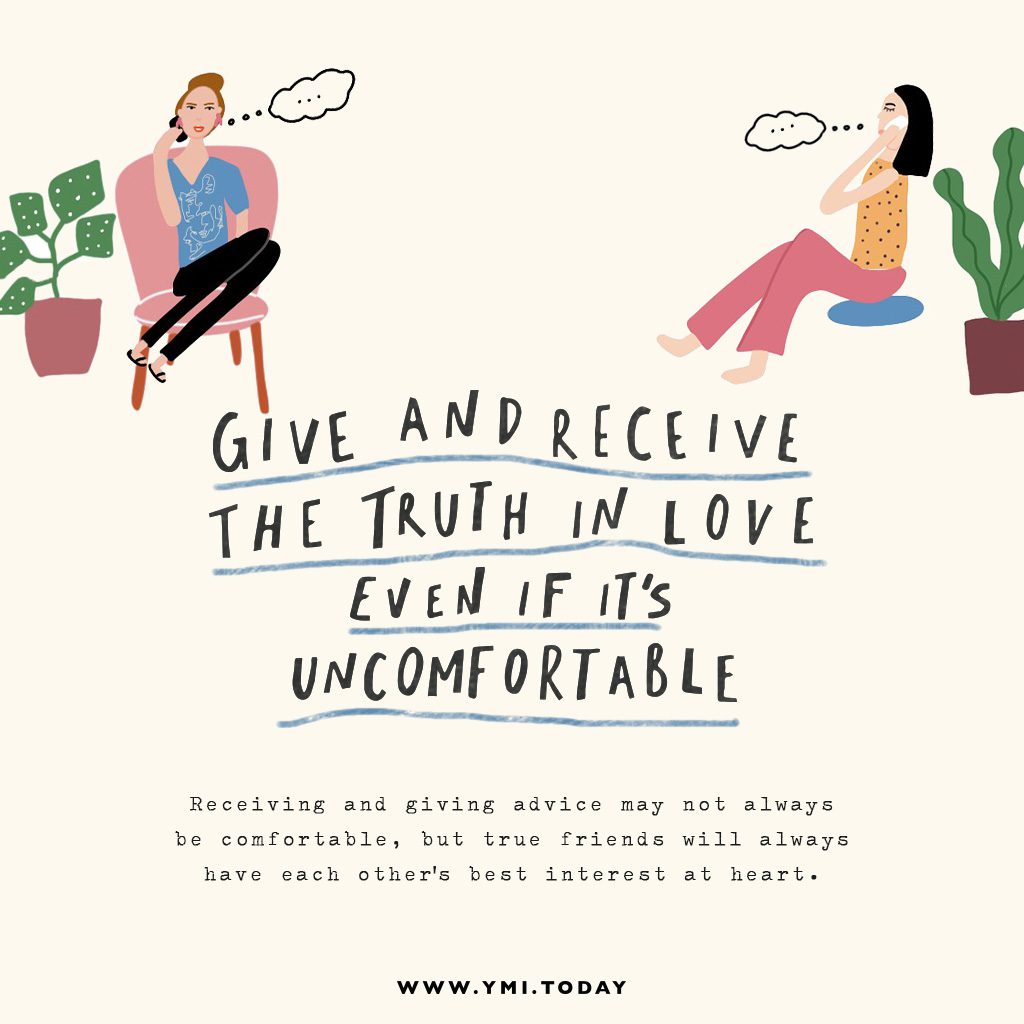 We are constantly encouraged to "follow our hearts" in whatever we choose to pursue. But what happens if the direction chosen is leading us, or our friends, down a destructive path? In times like these, would we be brave enough to gently steer our friends back on the right path with the gospel? Similarly, would we be open to taking advice from friends who are concerned about our welfare, even though it may be uncomfortable? Scripture says the wounds of a friend can be trusted, but an enemy multiplies kisses (Proverbs 27:6). Receiving and giving advice may not always be comfortable, but true friends will always have each other's best interest at heart.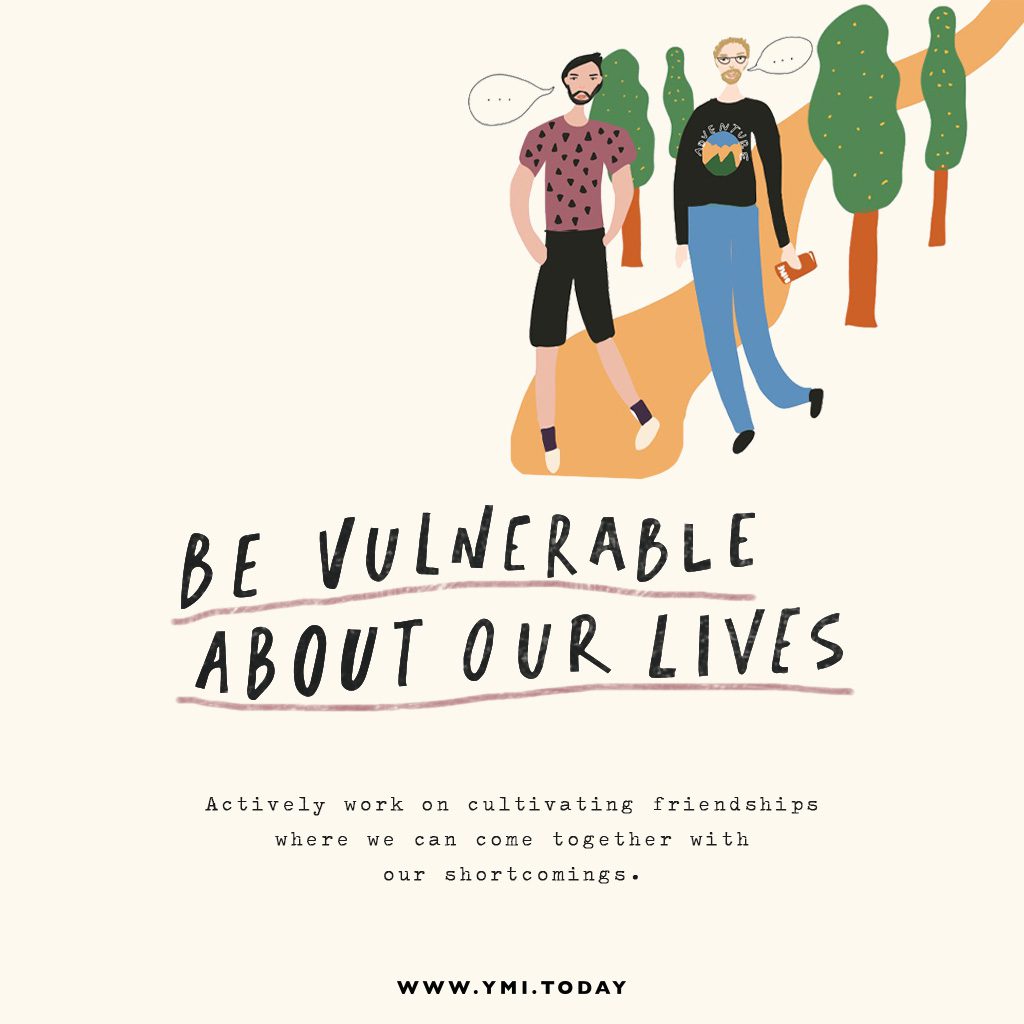 Friendship requires honesty, but too often we have found ways to skirt around issues that are troubling us. It is also easier to pretend things are going 100% well when in truth it isn't. Perhaps the fear of being seen as "less-than" have compelled us to hold back from telling the whole truth in the presence of our friends, or perhaps we are afraid our stories will get repeated elsewhere. However, friendships that are genuine, honest, and open allow us to share our vulnerabilities without worries. Let us actively work on cultivating friendships like these, where we can come together with our shortcomings, hold each other accountable, and remember each other in prayer (James 5:16).
Sometimes we don't quite know how to respond to our friends' situation. Maybe we haven't gone through what they are experiencing, or we do not want to say the wrong thing that would further hurt them. Words may fail us, but we can pray alongside our friend, who might be too worn out to pray on their own. Ultimately, we know that none of us can solve each other's problems, and prayer acknowledges we have a God who is able to do far more than we ask or think (Ephesians 3:20).
https://ymi.today/wp-content/uploads/2019/07/Friendship-featured-image.jpg
1024
1024
Contributor
https://ymi.today/wp-content/uploads/2017/05/ymi-logo-black-3.png
Contributor
2019-07-30 09:39:58
2020-03-20 16:54:58
5 Ways To Do Christ-centered Friendship