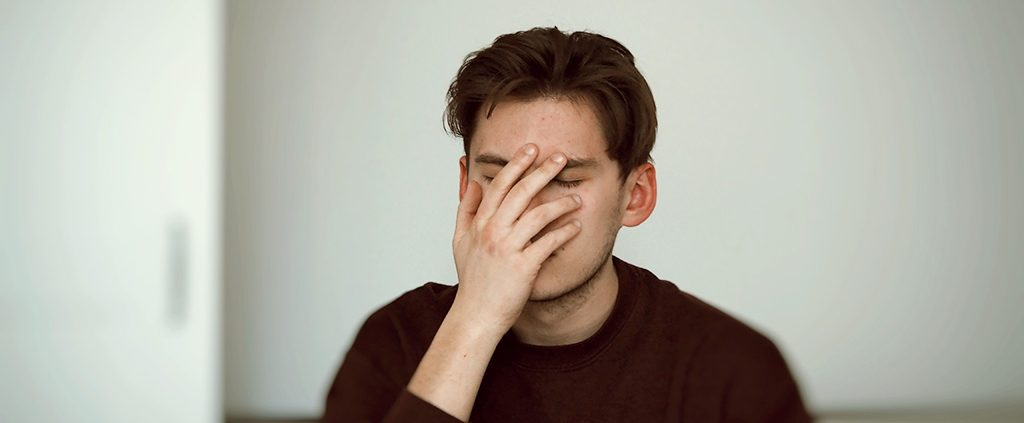 Written By Rob Chagdes, USA
Dear Friend,
Do you find yourself feeling hopeless and ready to give up on God? Or are you buried in loneliness, having lost sight of God's love for you? If so, I have been there, and I want to tell you that God has a way of meeting you in the midst of your struggle.
Some time back, I was a few years into a job that I believed God had led me to. My work was unsatisfying, and I struggled to find the joy I once embraced. I began to make poor choices, small ones at first, and then slightly larger ones over time. I recall moments where I caught a glimpse of hope, yet I found myself constantly returning to my dark place. I was slowly breaking apart, piece by piece. I felt like I was in the pit of despair.
It was in the midst of this darkness that I began to question if following Jesus was the path I should continue to walk. I had sought after God in pursuit of this job and I felt misled as my expectations continued to be thwarted. All around me I had friends who were climbing the corporate ladder, providing for their family in ways I could not, and appearing to finding a satisfaction in their jobs that eluded me.
I felt like a failure.
I started to consider walking away from my faith to embrace a world that seemed to have more enticing possibilities.
By God's grace, He met me in my struggle, and opened my eyes to Him in a new way. He helped me see that the things the world could offer me were not what I needed. He opened my eyes and reminded me that He was worth seeking.
There are a few important truths that I came to know during this season, and I hope they will encourage you during this season in your life.
First, let me first assure you that you are not alone and God will provide a way out for you.
1 Corinthians 10:13 says:
No temptation has overtaken you except what is common to mankind. And God is faithful; he will not let you be tempted beyond what you can bear. But when you are tempted, he will also provide a way out so that you can endure it.
You might see the word "temptation" and immediately think of sin, but the word actually means to test, try, or prove. God used this dark season in my life as a test of faith to show me what's really inside of me. And as the apostle Paul pointed out, these tests or trials are common to man, which gave me the assurance that I was not the only Christian who felt like I did, and surely wasn't a failure because of the difficult time I was having. As you face this trying time, please remember that you are in good company!
And, if you noticed . . . this verse in 1 Corinthians 10:13 comes with a promise: God is going to provide a way out so that you can endure this season you're in.
You can have confidence that rescue is coming—though it might not look the way you expect it to. My rescue wasn't dramatic, and it didn't happen all at once, but it looked like God revealing to me that He was active in my life, and that I could trust Him, even where I could not see His footprints.
This brings me to the second truth I want to remind you of: you can live in certainty that He is at work, even in this time. Jesus says in John 5:17, "My Father is always at his work to this very day, and I too am working."
There were actually some good things that happened during this dark time in my life. They were hard things, but there were soul-shaping moments. God revealed my dependence on achievement, and how that had become an idol for me. When I was doing well, able to meet deadlines, accomplish goals, and check things off my list, it was easy to draw near to Him. When I was not getting things done, or when I felt overwhelmed by the responsibilities and burdens I carried, I felt distant from Him. He also helped me see that whenever I took time to withdraw to meet with Him, life around me still went on. I am not so indispensable that I must keep achieving to matter in this world.
God was working in my heart, and I didn't find rescue until I came to the end of myself and let go of the idol of achievement.
God is never not working. Even when we don't see it. Even when it's dark. Even when the hope appears to have faded. God is always, always, always at work.
Finally, I want you to know that you need God, and He is good. There is nothing else in this world that you can find fulfillment in, except a relationship with him.
There were moments during this season when the words of Peter in John 6:68 rang in my ears. Jesus had just taught some hard truths and John records that, ". . . from this time many of his disciples turned back and no longer followed him." (John 6:66)
But when Jesus turned to his disciples and asked if they too, want to leave, Simon Peter answered Him with a question, saying, "Lord, to whom shall we go? You have the words of eternal life" (John 6:68).
This verse prompted me to ask myself, "If I chose to give up on God, where would I go?"
And the truth is, my answer was "nowhere." There are a remarkable number of things in this world that I cannot "fix". I cannot heal those around me who are fighting against cancer. I am unable to heal the hurts that my loved ones face. I have no ability on my own to see the future and know if a certain direction in the best way to go. These situations helped me realize how much I needed God. I remember that Jesus has the words of eternal life. He has words that go beyond me. His story is greater than my own, and if I'm being honest, I have nowhere to go that would ever compare to where I've been with Him.
I hope that you can remember that even when God's ways don't look the way we expect them to, it doesn't change the reality that He is the only source of eternal life, and just as Peter concluded—there really isn't anywhere else worth going. If we want to truly live, we need God.
As I came out of this trying time in my life, I learned the importance of rhythms that allow me to connect with God in new ways. I began practicing silence and solitude, taking time to be still with God regularly. I focused less on "doing devotions" and more on spiritual disciplines that led me into His presence. I stopped trying to work myself towards a state of spiritual "perfection" and pursued a life of meeting with God in the midst of my own messiness. It's still a battle, but I'm in this for the long haul.
In retrospect, I don't regret my season of struggle and doubt. Journeying through the darkness allowed me to have a bigger view of God. He was gracious, loving, and patient with me. He can handle our doubts, and is present even in the moments when we want to walk away.
So dear friend, don't give up. Don't lose heart. You are not alone and God is near. He is not done with you yet. He hears your cry and will rescue you, too.
Hang in there.
https://ymi.today/wp-content/uploads/2019/04/To-The-One-Who-Feels-Like-Giving-Up-on-God.jpg
613
1024
Contributor
https://ymi.today/wp-content/uploads/2017/05/ymi-logo-black-3.png
Contributor
2019-04-23 10:00:02
2020-09-10 10:32:13
To the One Who Feels Like Giving Up on God