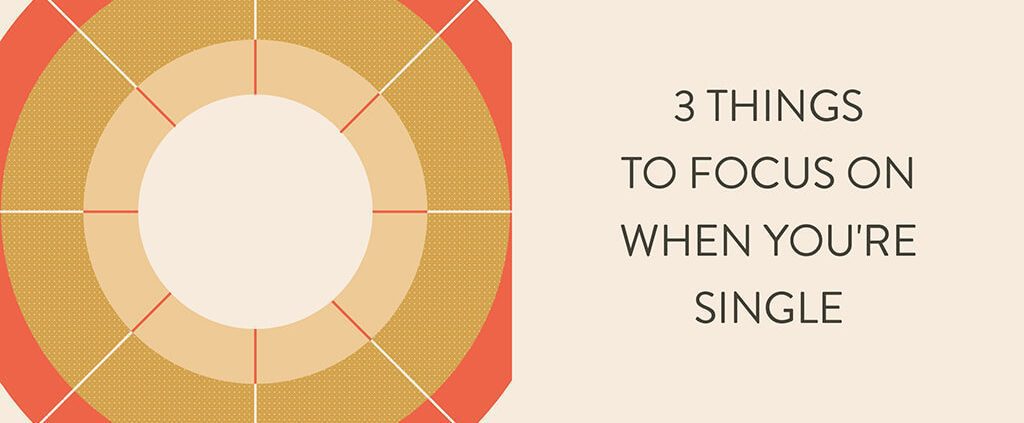 Are you tired of questions about your relationship status? Or has a relationship you thought would last recently come to an end? Have you just spent the summer watching everyone else get married, and find yourself asking God, "Why am I still single?"
Whether you've been praying for a partner for a long time and find singleness to be difficult or painful, have recently become single, or have no interest whatsoever in dating, there are a few things you can focus on during this season: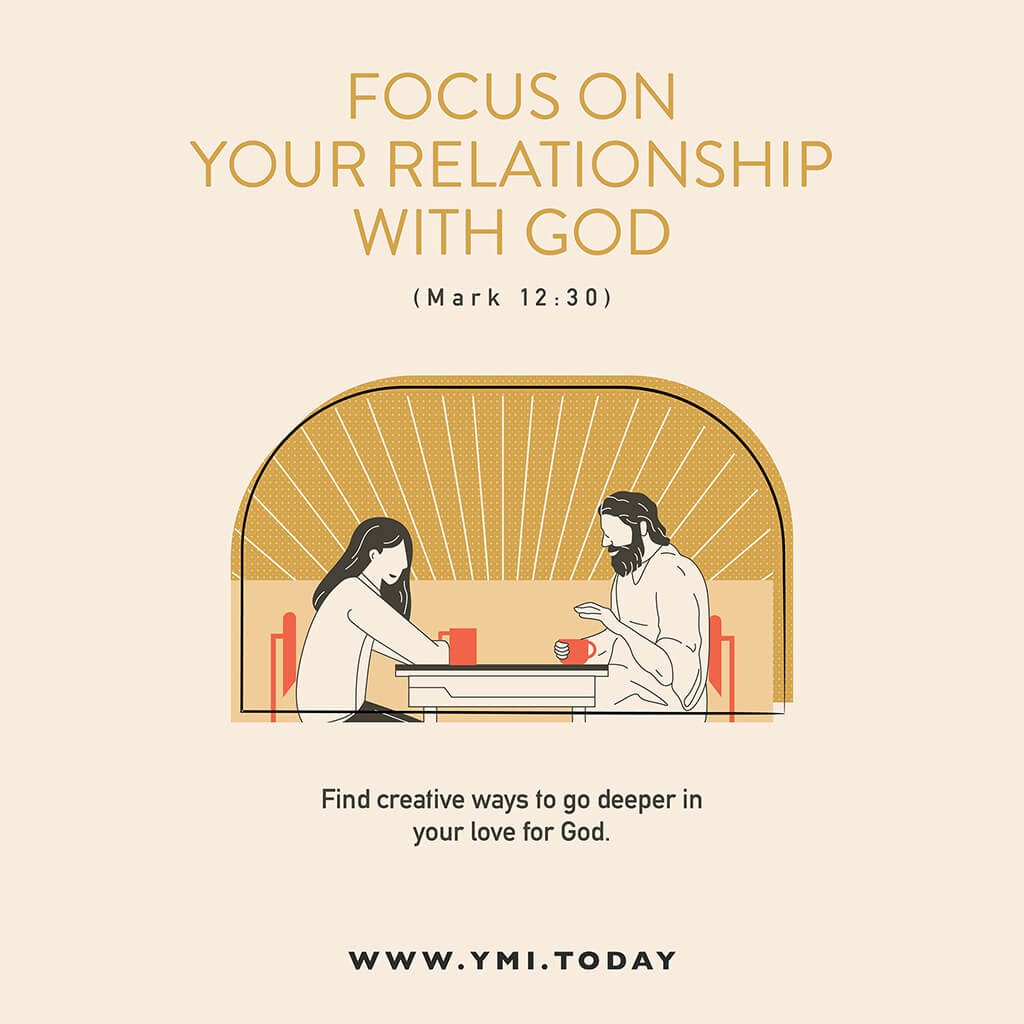 1. Focus on Your Relationship with God
We know from God's word, that investing in knowing God more is the most important thing we can do with our time. After all, we are commanded to "Love the Lord your God with all your heart and with all your soul and with all your mind and with all your strength" (Mark 12:30).
Generally, we have more flexibility in our schedules when we are single. This gives us the opportunity to focus on loving God in creative ways that might not be as feasible in other stages of life.
Ask yourself, are there any unique ways that you might be able to spend time with God? Maybe you could go off the grid for a week and seek the Lord in a quiet, serene place. Or, evaluate your schedule, and add a break in your day to spend time with God—even if it means working later in the evening. If you have the capacity to take a Bible class online or at a local seminary, why not go for it?
Look around you and be open to breaking up the norm to spend time with God!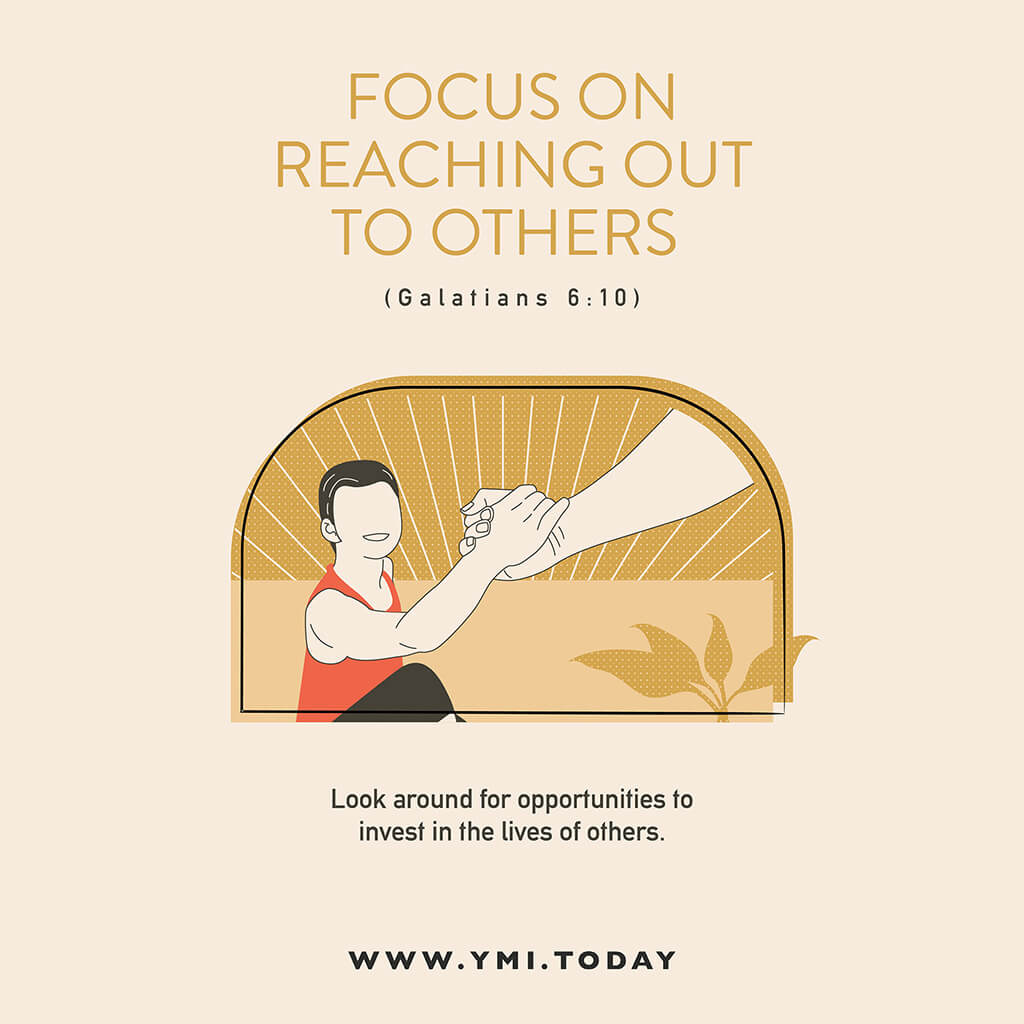 2. Focus on Reaching Out to Others
We are all members of God's household, whether Jew or Gentile, slave or free, male or female—and we might even add—single or dating (Galatians 3:28). Whatever our relationship status, God has called us into His family.
Most of us don't need much encouragement to spend time with our peers. But our family of God also includes older folks, young families, empty nesters, and others. What would it look like to invest in their lives as well (Galatians 6:10)?
Could we offer to watch the young couple's kids for a couple hours to give them a break, or help an older widower with some simple housework while hearing the amazing stories of how God has worked in his life?
Could we invite the empty nesters out for dinner, and maybe get their perspective on our challenges at work? Perhaps this could also be a time to learn from other couples and encourage them as they seek to grow in their relationship and Christlikeness.
It might take a bit of courage to approach someone we don't usually talk to at church. It might take a second or a third invitation before we get a response. But God has blessed us with such a diverse family for a reason! Let's reach out!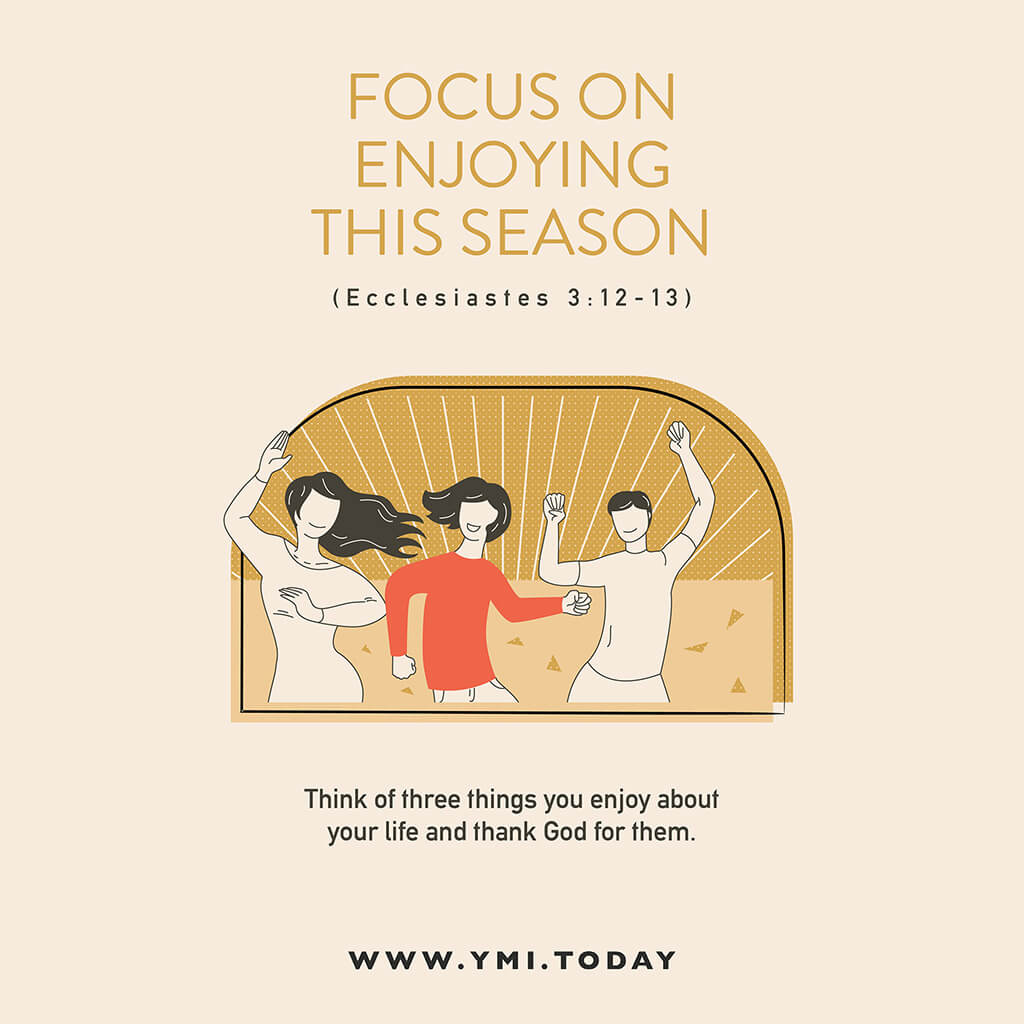 3. Focus on Enjoying This Season
It can be so hard being single, especially if we're hoping for a boyfriend/girlfriend, and ultimately, marriage. But instead of focusing on all that we're missing out on, maybe we can try focusing on the things that bring us joy in this season of life.
Maybe we are able to pursue a career we enjoy. Maybe there are unique opportunities for our gifts at church. Maybe we are blessed with a close circle of friends, going through life with us. Or maybe we get to try out a new hobby.
As the wise author of Ecclesiastes reminds us, "I know that there is nothing better for people than to be happy and to do good while they live. That each of them may eat and drink, and find satisfaction in all their toil—this is the gift of God." (Ecclesiastes 3:12-13)
Can you count three things you enjoy about life right now? Thank God for those gifts. And make sure to revisit them in the coming weeks, months, and years.
Ultimately, we don't know how long this season will last or what the future holds. But we can look for ways to make the most of it, celebrating what God has for us in the time, relationships, and blessings before us today!
https://ymi.today/wp-content/uploads/2019/08/3-Things-to-Focus-When-Youre-Single.jpg
613
1024
YMI
https://ymi.today/wp-content/uploads/2017/05/ymi-logo-black-3.png
YMI
2019-08-30 10:00:27
2022-01-27 03:41:06
3 Things to Focus on When You're Single