Title: Exploring Easter's Treasures
Artwork by: Zach Stuef (@stuefcreative) and YMI
Description: It can be easy to think of Easter as simply being made up of hot cross buns, Easter bunnies, chocolate eggs, and long weekends. However, Easter is about reminding ourselves of what Jesus had done at the cross, where He laid His life down for us. The reason for our existence is found at the cross. His death was the crux of salvation, and His resurrection is the assured hope of that salvation.
Follow us on this journey from Palm Sunday to Easter Monday as we explore the significance of each day. Each day's artwork is also available for download as lockscreens (simply click on the image).
---
PALM SUNDAY | He endured the cross for the joy that was set before Him
Jesus' visit to Jerusalem was not a social call. When he entered Jerusalem, he was on a mission to fulfil God's perfect plan – to die in Jerusalem for our sake. Jesus embodies his Father's love for sinners, and he knew the time had come for him to lay his life down on the cross for us. The walk to Calvary would have been hard, yet Jesus was steadfast as he set his face on Jerusalem. His act reminds us as believers that our Christian-walk may not always be an easy one, but we are called to carry our cross and follow him. Like Jesus, we are to set our eyes on the cross, even if we are buffeted by life's daily troubles. Staying the course can be difficult, so let us encourage one another as we press our way forward to follow the King of Kings on the road to Calvary.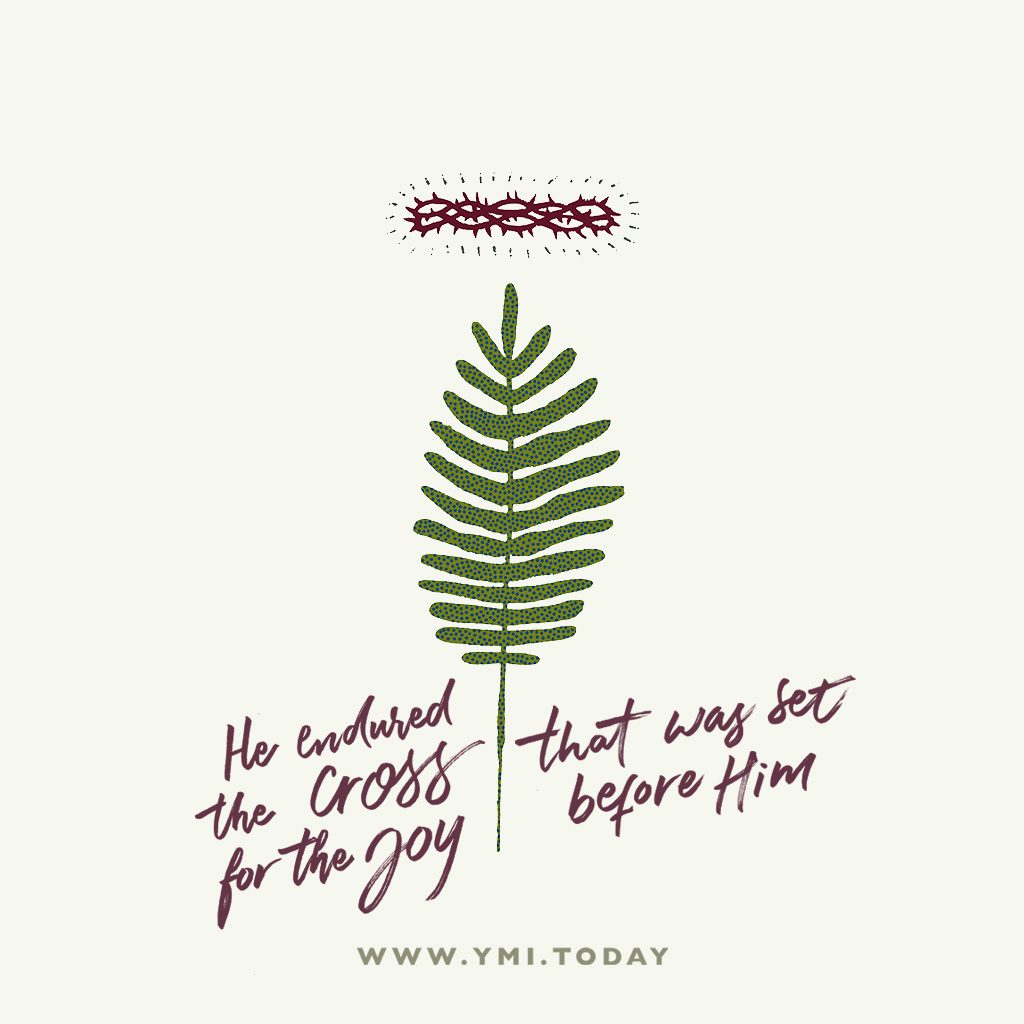 ---
MAUNDY THURSDAY | Anticipating the return of Jesus
Jesus dined with his disciples on the night before his execution on the cross. This is known as the Last Supper, or Communion, and as his disciples shared on unleavened bread and wine, they were doing it in remembrance of Christ. Jesus then surprised his disciples by washing their feet, thus setting an example of how we are to lead our Christian lives. We are called to serve one another in love and in humility. It is not a command that is always easy to follow, but with Christ as our example, let us find ways to fulfil this commandment.
---
GOOD FRIDAY | The power of the Cross 
How do we view the cross? Do we see it as an instrument of torture, or as a symbol of hope, love, and redemption? Jesus was crucified for our sins so we can spend eternity with him. It is also at the cross where we can lay bare our brokenness, sin and shame, in exchange for fullness, joy and a cleansed heart –  this is the beauty of the cross. What areas of our lives that we are finding hard to crucify? Whatever it is that you may be struggling with, bring them all to Jesus, call on to him, and he will draw near to you.
---
EASTER SUNDAY | Jesus holds our eternity in his hands
Jesus defeated death when he rose again on the third day, and his resurrection is the crux of the Christian faith. Jesus' resurrection displayed both his power and glory, and with it comes the promise of eternal hope, life, and a glorious inheritance which awaits us at the end of our Christian race. And did you know, the same power that rose Jesus from the dead is also available to us believers? But do we fully understand the power of God, and how aware are we of its working in our lives and the lives of others?
https://ymi.today/wp-content/uploads/2019/04/Exploring-Easters-Treasures-Featured-image.jpg
613
1024
Contributor
https://ymi.today/wp-content/uploads/2017/05/ymi-logo-black-3.png
Contributor
2019-04-15 11:00:39
2020-10-01 11:28:29
Exploring Easter's Treasures