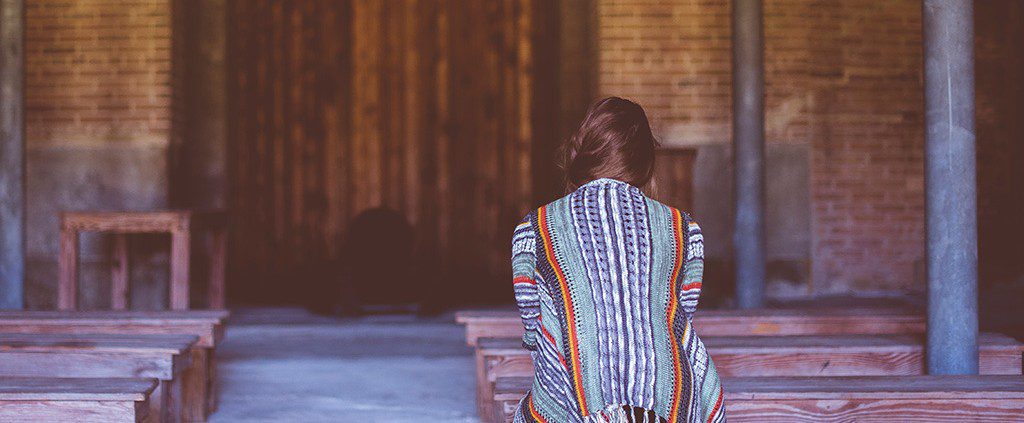 Written By Hannah Shoue, USA
This year marks the first time I'm actively participating in the season of Lent.
Apart from it being an annual liturgical season, I originally had little idea what Lent was about.  However, a few weeks before Lent rolled around, I found myself being asked by many fellow students at my small, Christian college what I was giving up for Lent. Initially surprised at the question, I would usually flip it back to the one who asked, to avoid having to respond to it myself.
I was intrigued to hear that many of my friends were giving up things like chocolate, sweets, or other unhealthy practices. It seemed to me that Lent was simply a second attempt at a failed New Year's resolution; a time for Christians to pledge themselves to being healthier, exercising more, and giving up unhealthy habits.
With this initial skepticism, I almost didn't go to the Ash Wednesday service being held in my school's chapel that Wednesday morning.  Like a typical college student, I was also exhausted, and wondering if my morning chapel break would be better spent napping on the couches in the library.  However, curiosity got the better of me, so I went.
Lent, as it was explained during the service, is a time of self-denial that helps us remember the suffering of Jesus and prepare our hearts to commemorate His death on Good Friday, and His resurrection on Easter Sunday.  Ash Wednesday marks the beginning of the season of Lent, the forty day period prior to Good Friday.
Lent was starting to make sense to me; after all, giving up chocolate for 40 days certainly ranked as suffering in my book. As the service went on, however, I began to realize that Lent had a much deeper meaning than merely giving up a daily comfort. It is not so much about giving up something as it is about starting something new; it is about denying ourselves in order to become closer to Christ.
The time came for the receiving of the ashes at the end of the service.  During a traditional Ash Wednesday service, there is a point in the service where the participant has the opportunity to have their forehead marked with a cross of ash.  The ash symbolizes grief at our sin and grief at the suffering Jesus undertook to redeem us from the eternal consequences of our sin.  The practice of giving up something from our lives, and then standing up to receive the ashes, encapsulates the Lenten experience in a symbolic gesture of penance and remembrance of the crucifixion and resurrection.
I still felt unsure if I should participate though; I had never been to an Ash Wednesday service before and I didn't have something in mind to let go of yet. However, the risk of being the only one still seated prompted me to get up like the others to receive the ashes. When I reached the elder holding the basket of ashes, I bowed my head towards him and waited. "Because of your sins you will die, but because of Jesus Christ you will live," the elder proclaimed over my bent head as he painted the symbol of the cross on my forehead.
Later that day, I sat down to reflect on my Ash Wednesday experience. It made me want to participate in the Lenten experience of suffering with Christ. I wanted to grow closer to God through denying myself of something harmful in my life, something that hindered my relationship with God. I was reminded of the verse in Hebrews 12:1, "throw off everything that hinders and the sin that so easily entangles."
In the end, the decision was clear to me. Earlier that week, I had read through an article on Facebook about things to give up for Lent other than chocolate. Based on some of the ideas from that post, I decided to give up . . . worrying. I know that doesn't sound like denying myself of something special or enjoyable. However, God has been working in my heart since the beginning of this year to surrender my worry to Him and trust in Him. I have come to realize that excessive worrying, while not exactly nice, is in reality a self-indulgent practice. God was calling me to give up feeling sorry for myself and taking a twisted attitude of pride in being more stressed-out than others. He was calling me to put those actions and attitudes aside, and to trust in Him.
Giving up worrying has been especially relevant in this Lenten season as changes in my family and school situation have led to a lot of uncertainty for the coming year. Now, more so than ever, I'm tempted to fill my days with worrying over the future and being stressed about what is to come. However, when I reflect on Jesus' coming and resurrection, I am reminded that because He lives, I don't have to worry. I am loved by a God who cares for me beyond what I can ever imagine and I know that I can trust Him with my future.
https://ymi.today/wp-content/uploads/2017/04/Experiencing-Lent-for-the-First-Time.jpg
613
1024
Contributor
https://ymi.today/wp-content/uploads/2017/05/ymi-logo-black-3.png
Contributor
2017-04-05 10:00:19
2020-10-02 02:42:47
Experiencing Lent for the First Time