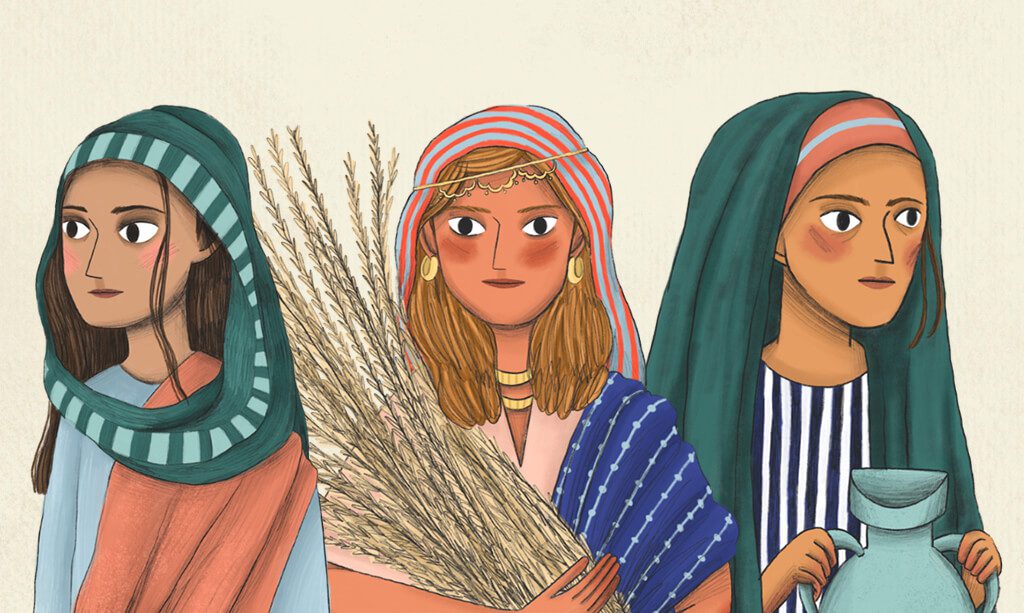 Title: When God Rewrites Our Stories (As revealed through 3 Bible Characters)
Artwork by: YMI x @kaylaspalette
Description: There's a story we all have of ourselves that we've come to believe. Whether it's a story of hurt, pain, or disappointment, our Heavenly Father delights in rewriting our stories, and continually works in and through us to fulfil His good purpose (Philippians 2:13). 
What great assurance and confidence we can have, knowing that He caringly weaves the details of our life story to reveal His glory and pleasure—just as He did with the stories of these 3 people in the Bible.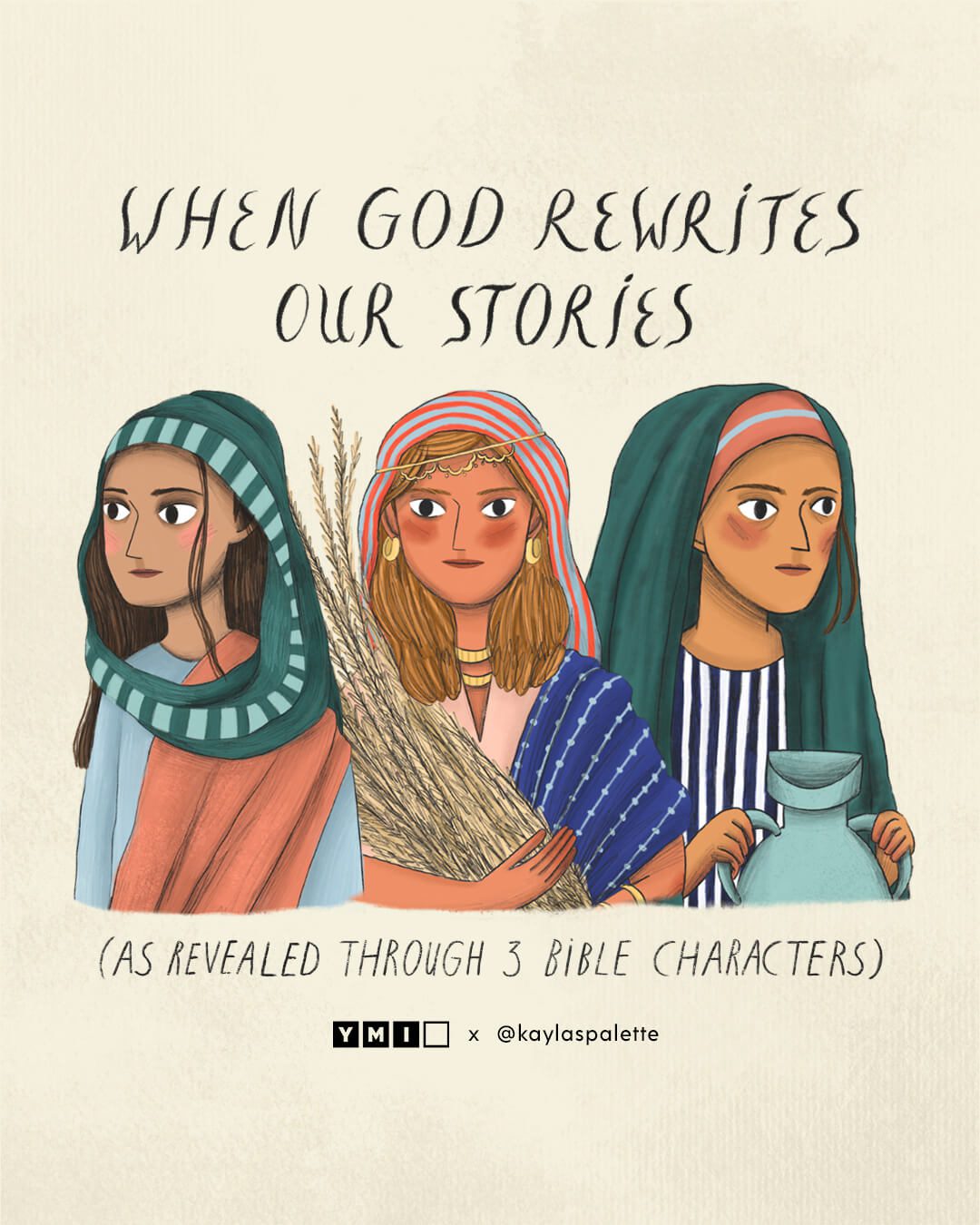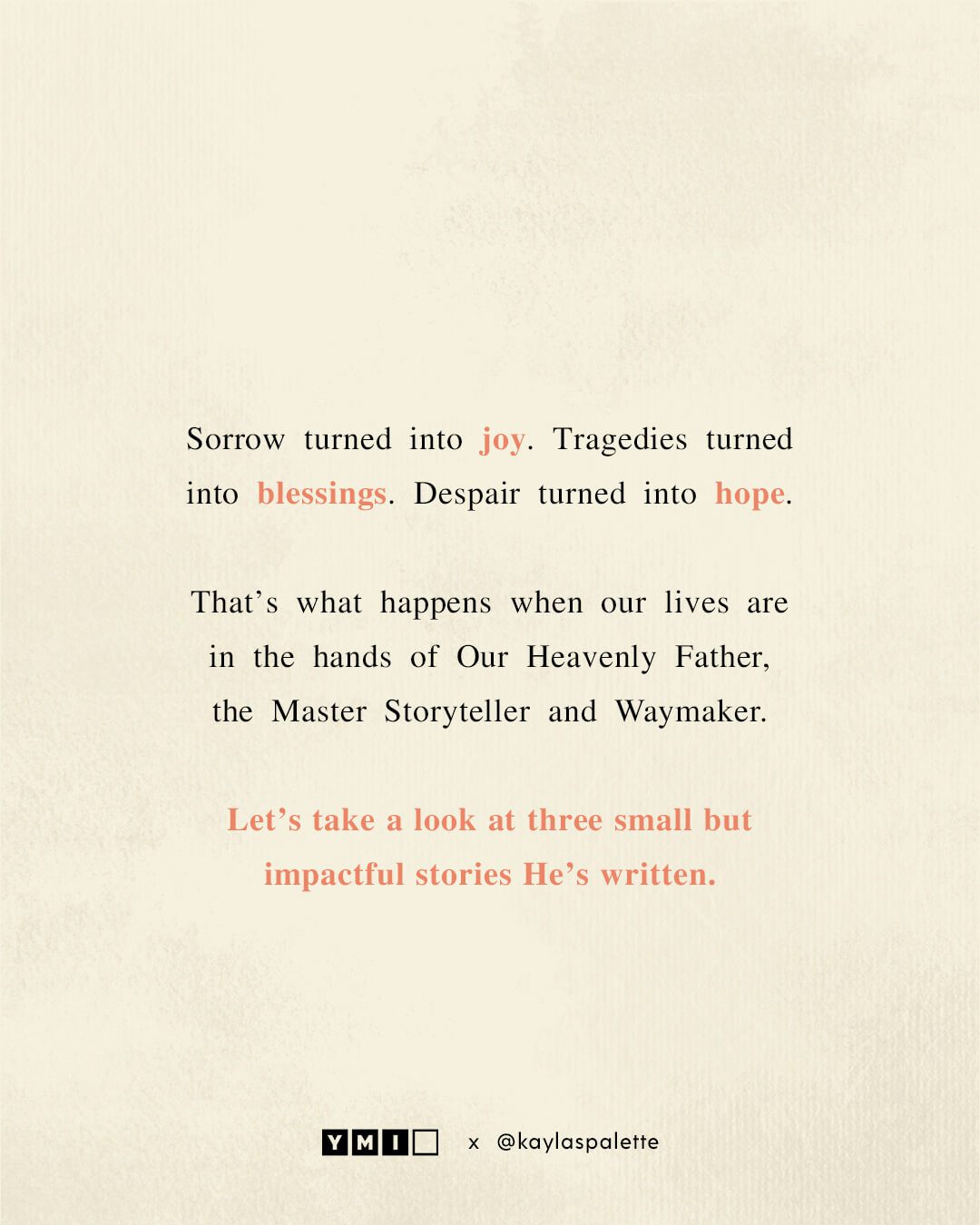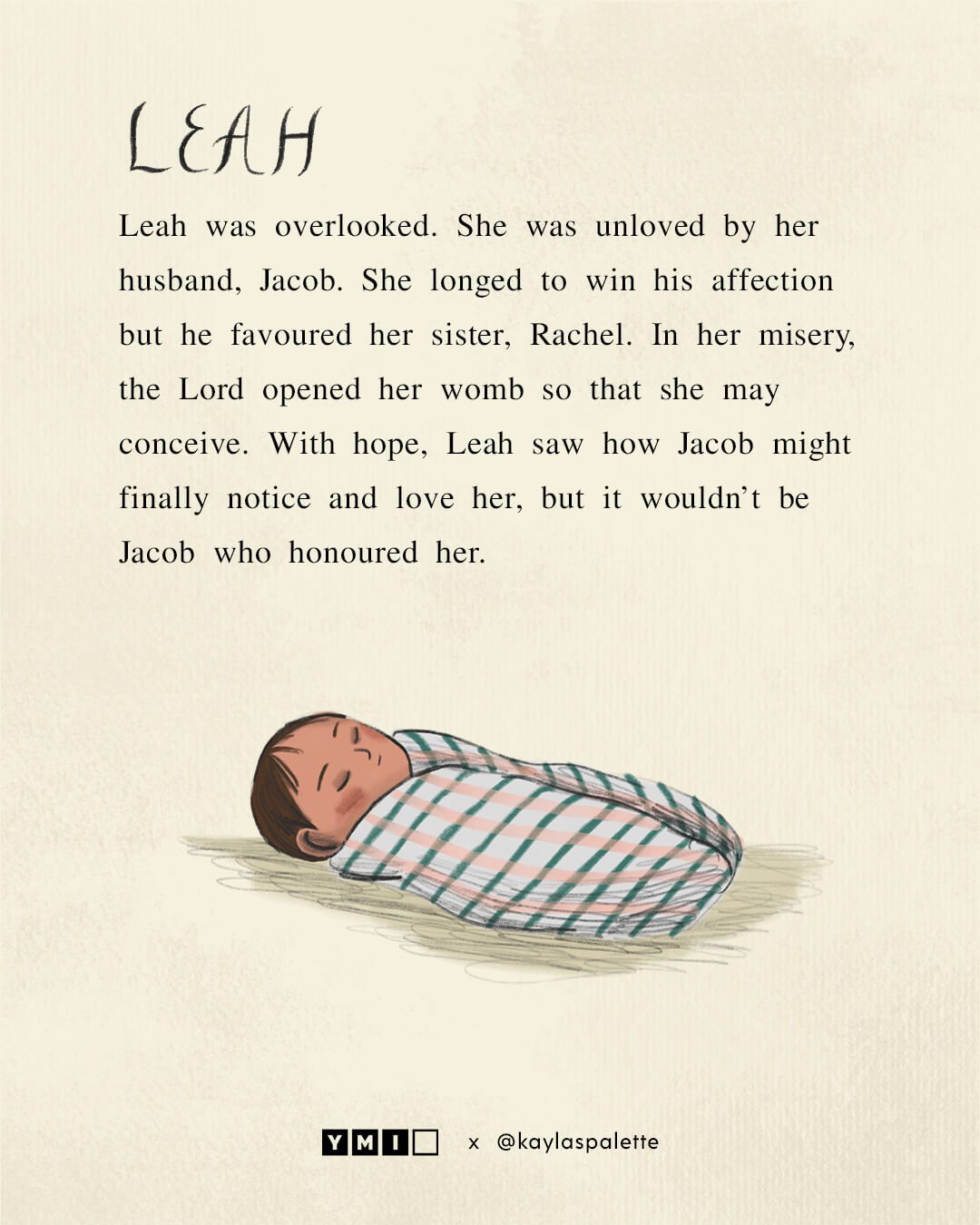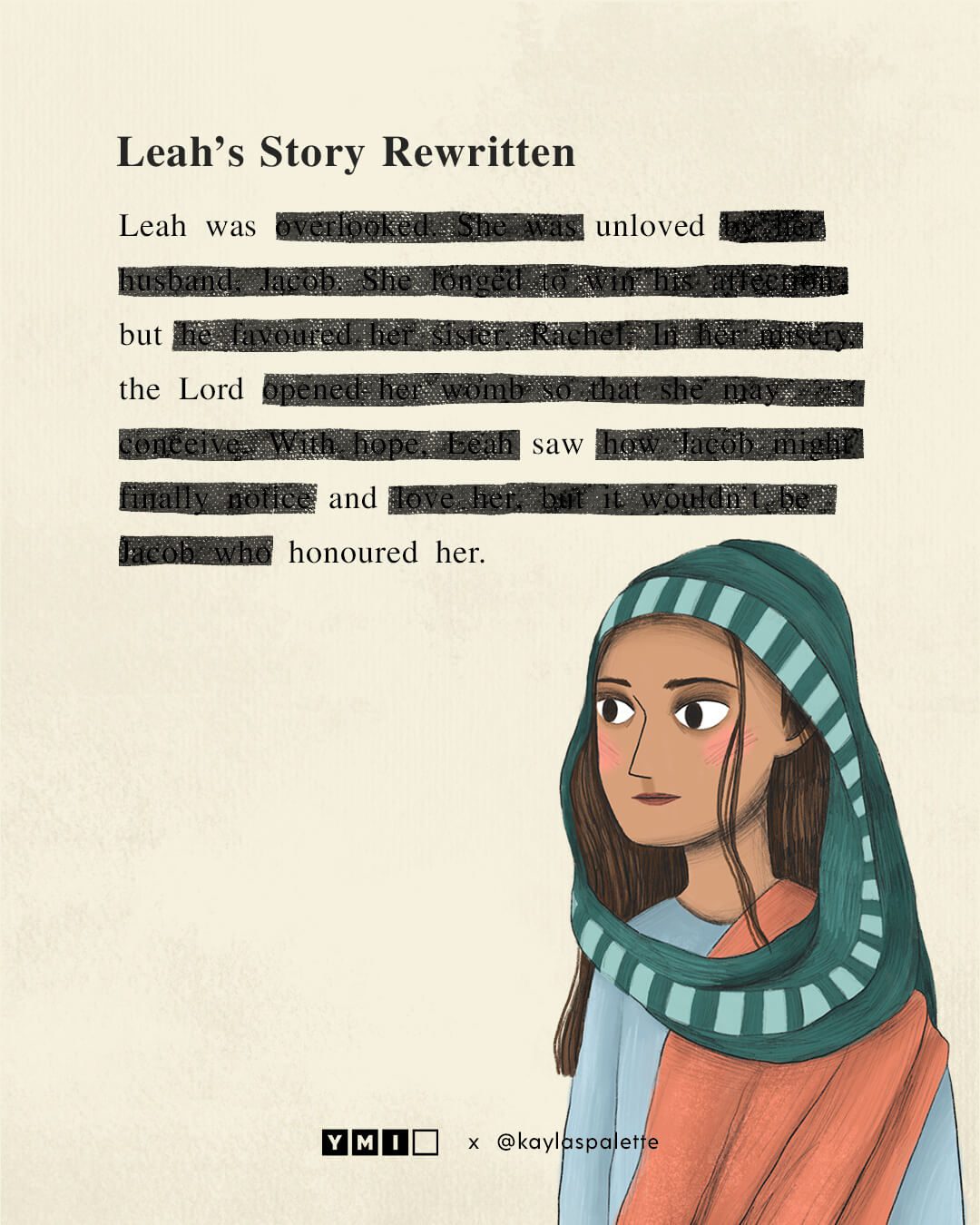 Trace Leah's Story in Scripture: Read Genesis 29:14-35.
How God Wove Leah's Story into His:
Leah thought bearing children for Jacob would make him love her more (Genesis 29:32-34). But it didn't change anything.
However, something began to change in Leah as she had her fourth child, "Judah" (Hebrew for "to praise"). This time, she was no longer striving for the affections of her husband, but shifted her attention towards God (Genesis 29:35). She started to realise that even if Jacob didn't honour her, the Lord did—and that gave her reason to praise Him (Genesis 29:35).
And the Lord didn't just stop at honouring Leah in her lifetime–her third son, Levi, would be the father of the tribe of Israel chosen to serve the Lord in the tabernacle. And through her fourth son, Judah, God chose to write Leah into the ancestry of our saviour, Jesus Christ.
Why Leah's Story Matters:
Through Leah's story, we see a God who hears our cries, and sees every pain and sting of injustice that we go through–a God who honours those we often overlook and gives each of us a place and purpose in His redemptive kingdom.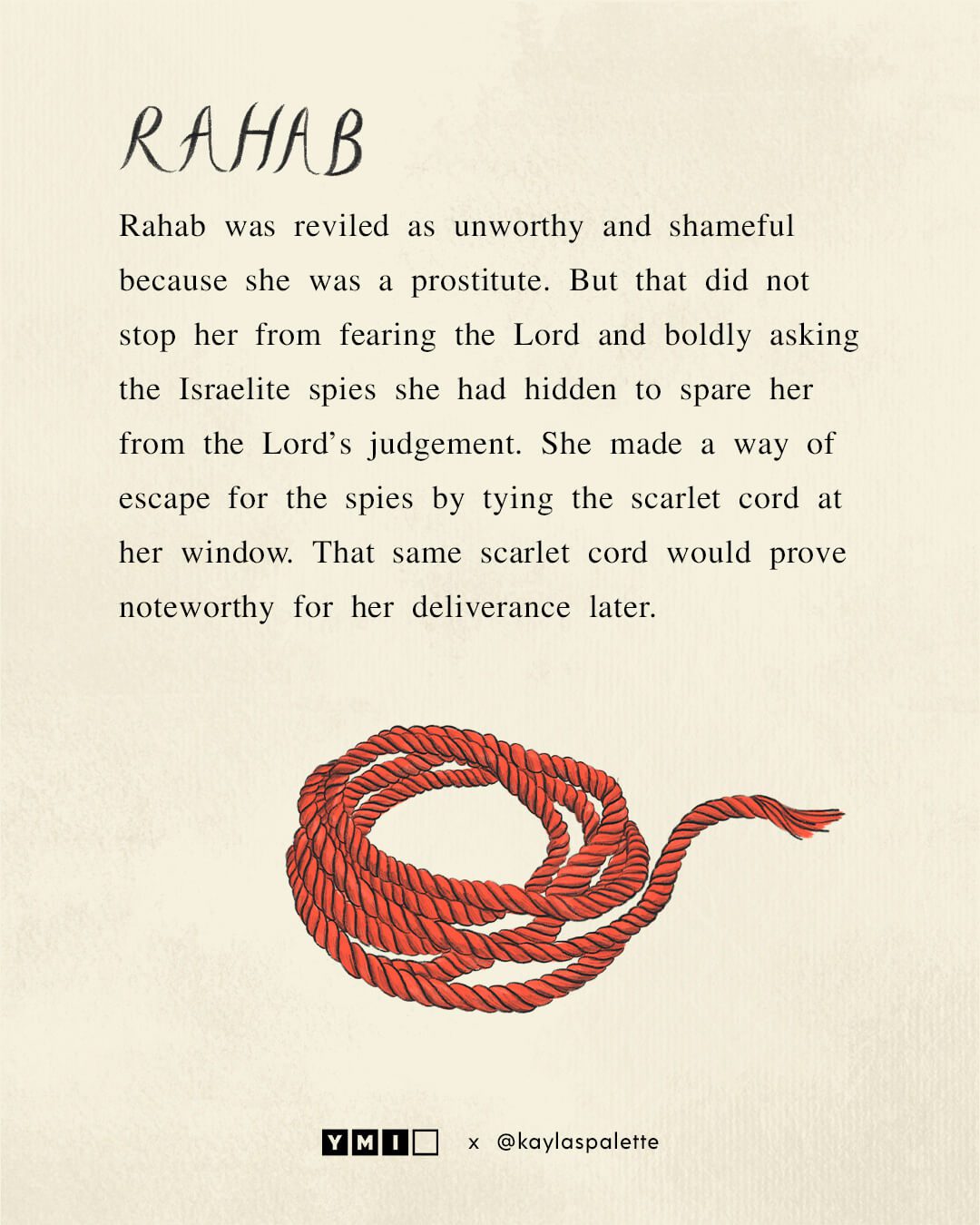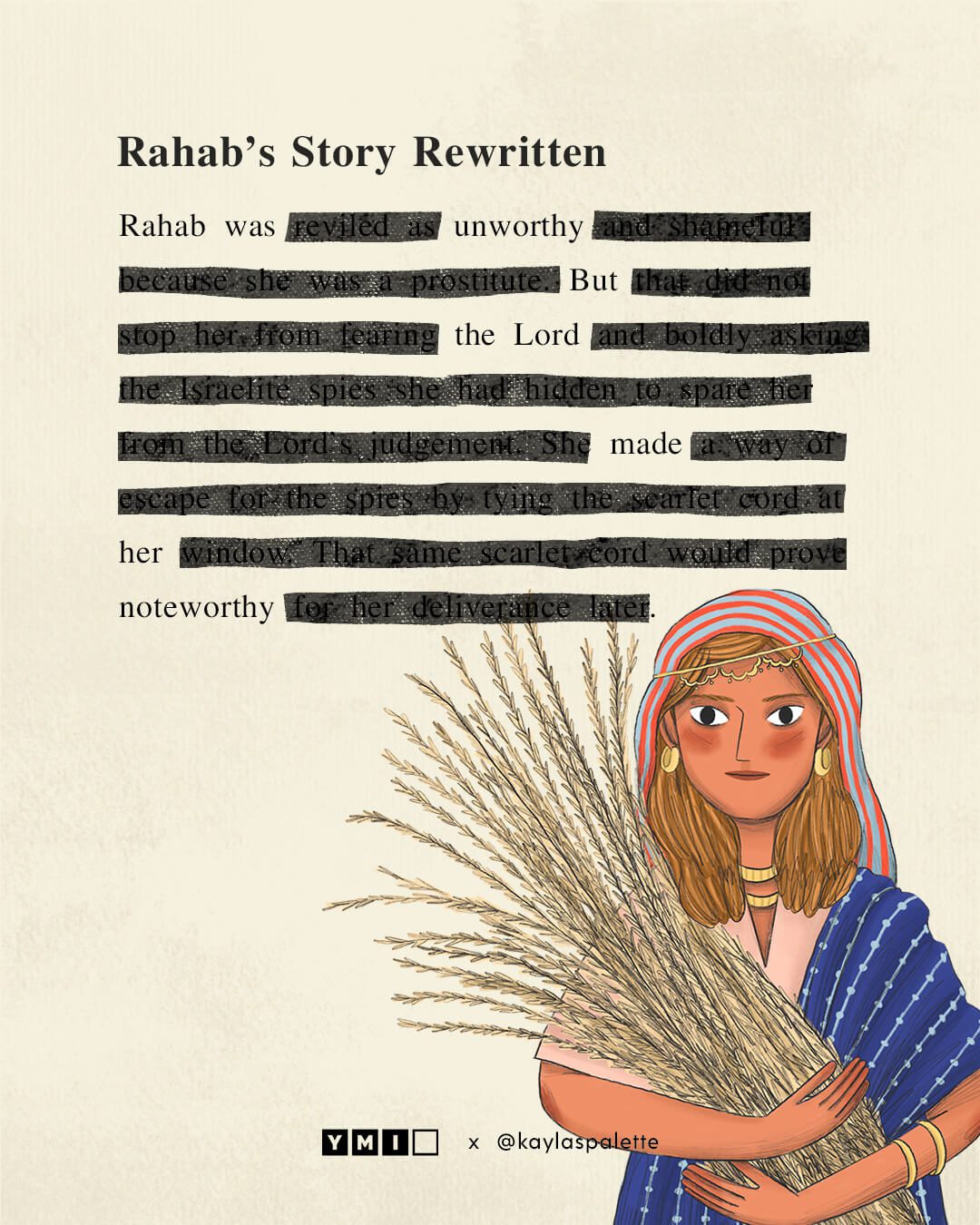 Trace Rahab's story in the Bible: Read Joshua 2-6
How God Wove Rahab's Story into His:
Though Rahab was a prostitute and a Canaanite, she had heard stories of the miraculous ways God rescued the Israelites from the hand of the Egyptians, and feared Him enough to save the two Israelite spies from danger by sending away their pursuers.
As Rahab tied the scarlet cord to the window to let the Israelite spies down, the Lord was pleased to weave this detail from her story into Scripture to foreshadow a distant future where Christ would be our "scarlet cord", that whoever believes in Him would have eternal life (John 3:15).
In time, Rahab became one of the very few women listed in Jesus's genealogy.
Why Rahab's Story Matters:
Rahab's story reveals that our God is a God of justice, and He is also, so, so compassionate. He acts to restore and redeem us at the first sign of faith, when we turn away from our destructive ways. More importantly, the story of Rahab reveals God's desire since time past: He wants all people to be saved and to come to a knowledge of the truth (1 Timothy 2:4).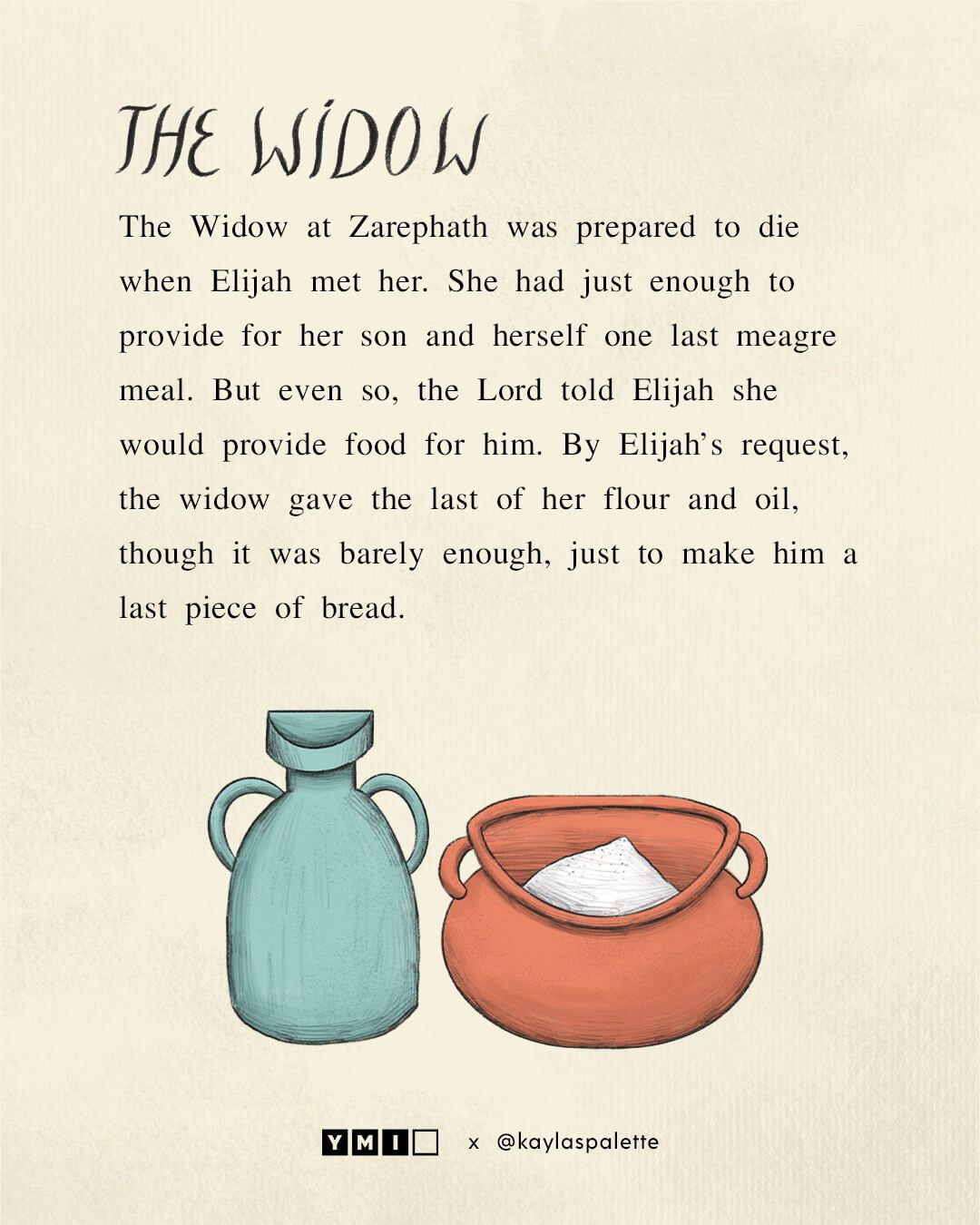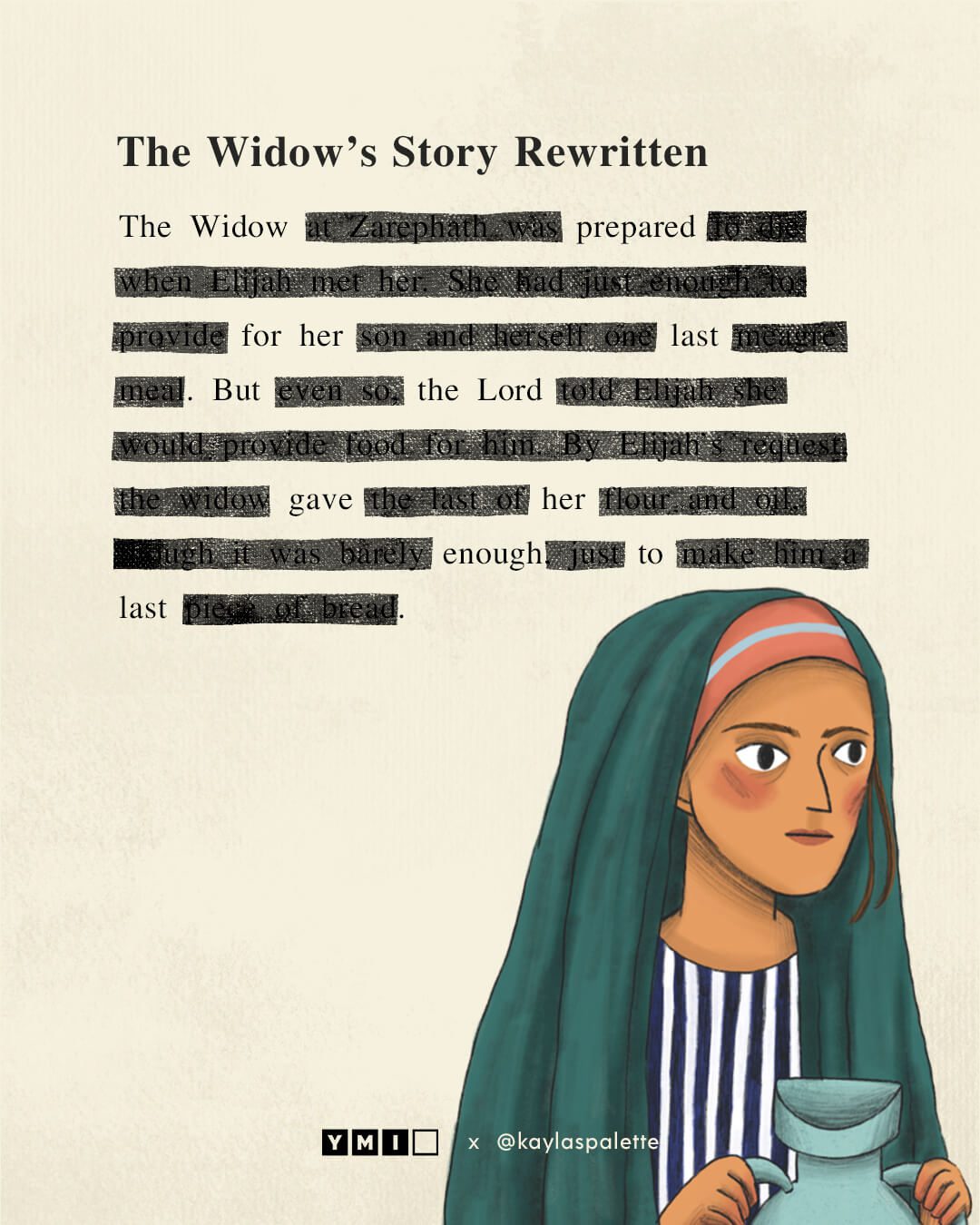 Trace the Widow at Zarephath's story in the Bible: Read 1 Kings 17
How God Wove the Widow at Zarephath's Story into His:
The Lord could have sent Elijah to anyone to fulfil his hunger, but He chose to send him to the most unlikely place–the home of a poor-to-the-bones widow preparing to die (1 Kings 17:7-9). 
The widow thought her handful of flour and the little olive oil she had could barely feed the prophet, but as she poured out what she had in faith, she saw God pour His provision into her life–filling and refilling her jar of flour and jug of oil day after day (until rain was brought forth by the Lord, ref. 1 Kings 17:16). 
Little by little, her hopes were restored.
Then finally, when her son stopped breathing but was revived by Elijah, the Lord lit within her a living hope that was strong enough to last her a lifetime—and He showed her how astounding it can be when we partake in the story that God's writing in our lives.
Why the Widow at Zarephath's Story Matters:
At the heart of the Widow at Zarephath's story is a nod to the greatest story that God has ever written, the gospel of Jesus Christ. We learn from her story that the Lord sees our fallenness and wretchedness, and gladly chooses to meet us in our hopelessness and offer us hope—a living hope that's real, steadfast, and true.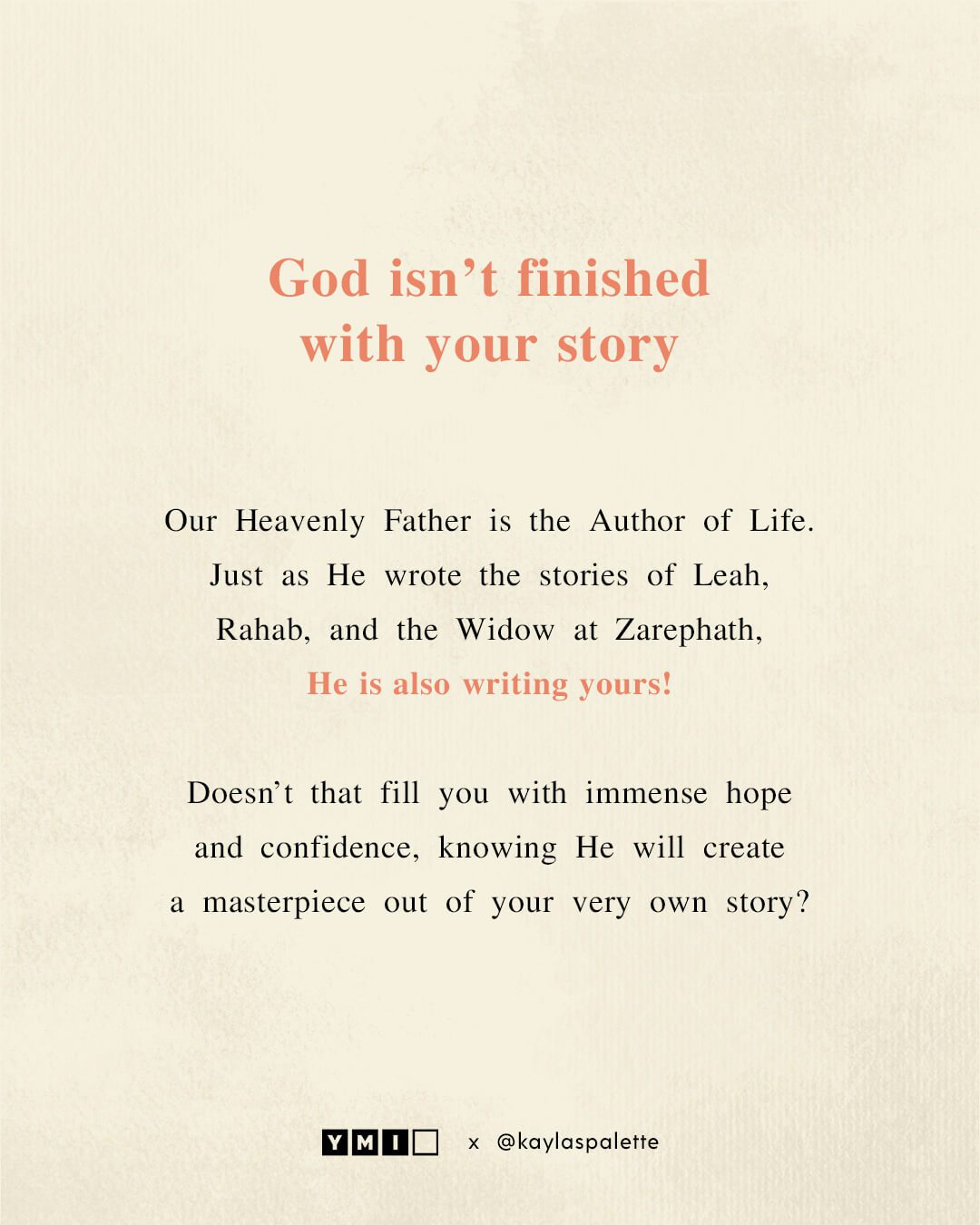 https://ymi.today/wp-content/uploads/2022/07/When-God-Rewrites-Our-Stories-featuredimage.jpg
613
1024
Kayla Abigail Salim
https://ymi.today/wp-content/uploads/2017/05/ymi-logo-black-3.png
Kayla Abigail Salim
2022-07-20 12:00:58
2023-01-20 10:52:15
When God Rewrites Our Stories (As revealed through 3 Bible Characters)