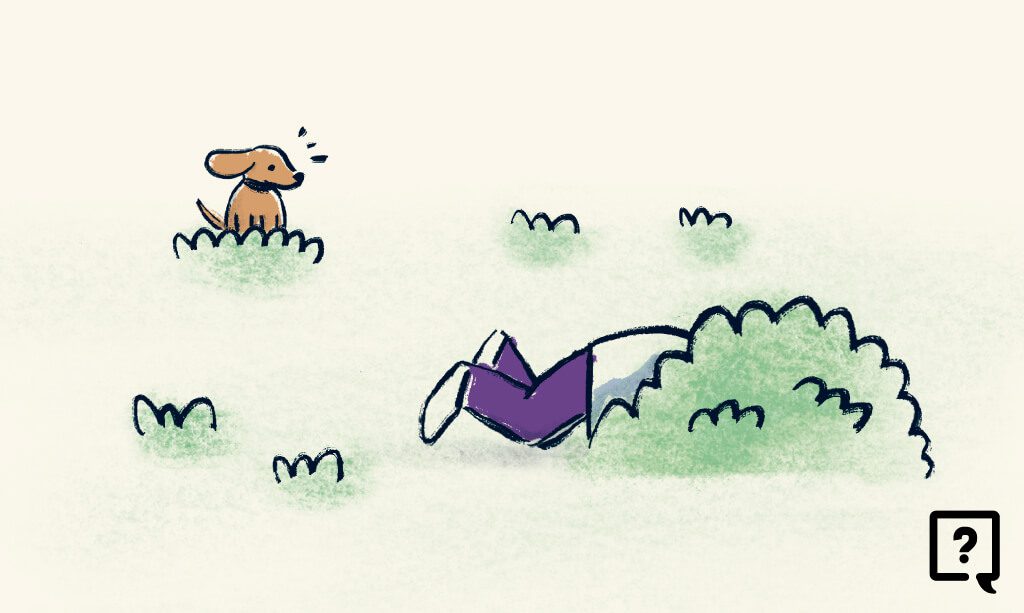 There's something incredibly alluring about the idea of finding our "calling", something so admirable about stepping into that "one big moment" we grew up dreaming about. In our minds, we can already see all the life-changing work we'd be doing—writing stories for the voiceless, opening our homes to house troubled kids, or doing cross-country overseas missions.
Our relentless pursuit to find our calling is also fuelled by the media we consume, telling us to go after our dreams, and to give ear to the whispers of our hearts that we're "made for more". 
So, we rally our prayer group to pray for us, read everything we can on discerning God's will and finding our calling, and take personality quizzes, in a bid to uncover our "calling". 
Only to find that when Monday rolls around, our "calling" is still nowhere to be found. Our boss is still as toxic, we realise our colleague has been promoted ahead of us, and goodness … why isn't it the weekend yet (God please help!)? 
And so, we continue to tell ourselves that our lives will change–things will be smooth sailing, free of troubles, just good vibes– the moment we find our "calling". 
But what if our calling is already at our doorstep? What if God has already made it clear in the Bible what our calling is? And what if it's simply living up to where God has placed us, humbly serving those around us, doing things that are thankless and unnoticed?
Will you step up to that calling?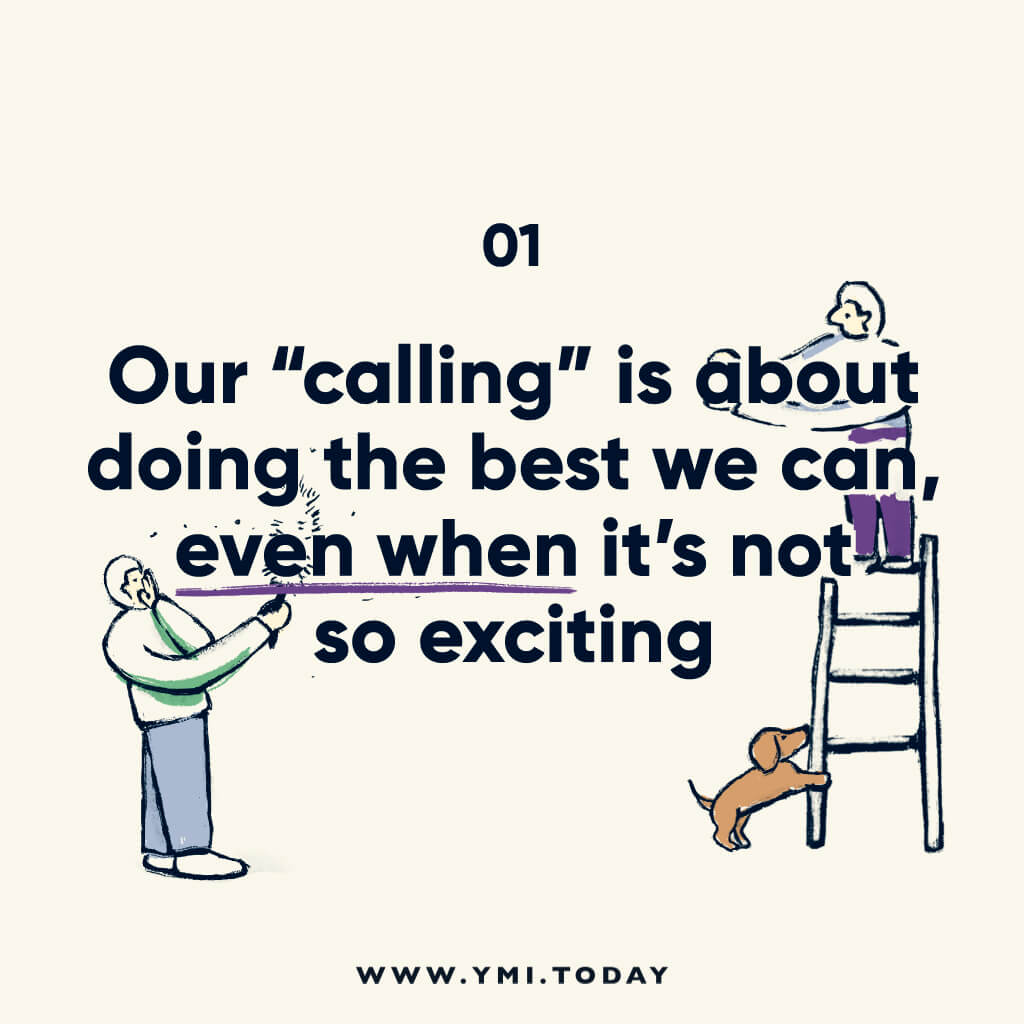 1. Our "calling" is about doing the best we can, even when it isn't exciting

We're dreaming of working on a world-changing campaign, but instead, we're tasked with spending two hours at the photocopier, printing lengthy reports for tomorrow's meeting. "This is not what I'm called to do," we grumble as we resist the urge to kick the jammed printer after it spat out another crumpled sheet of paper. 
In the Bible, Joseph was called to be a leader in Egypt, but spent a lot of dull moments locked in prison–where some scholars estimate he was stuck for around 12 years!–for things he didn't commit. However, he was faithful where God had placed him (Genesis 39 and 40), and in due time, he became second-in-command after Pharoah (Genesis 41:37-43) and was eventually able to bring his family to Egypt and save them from famine (Genesis 46).  
Likewise, what we're asked to do now may not look glamorous or world-changing, but God has called us into our specific role or job for a purpose. It could be the stepping stone for future jobs He's leading us into, and now's the perfect training ground for that. 
So keep being faithful in carrying out the tasks that are right before you the best you can–even if it's photocopying lengthy reports for a meeting where no one pays attention–and let God lead you to what's next in His time.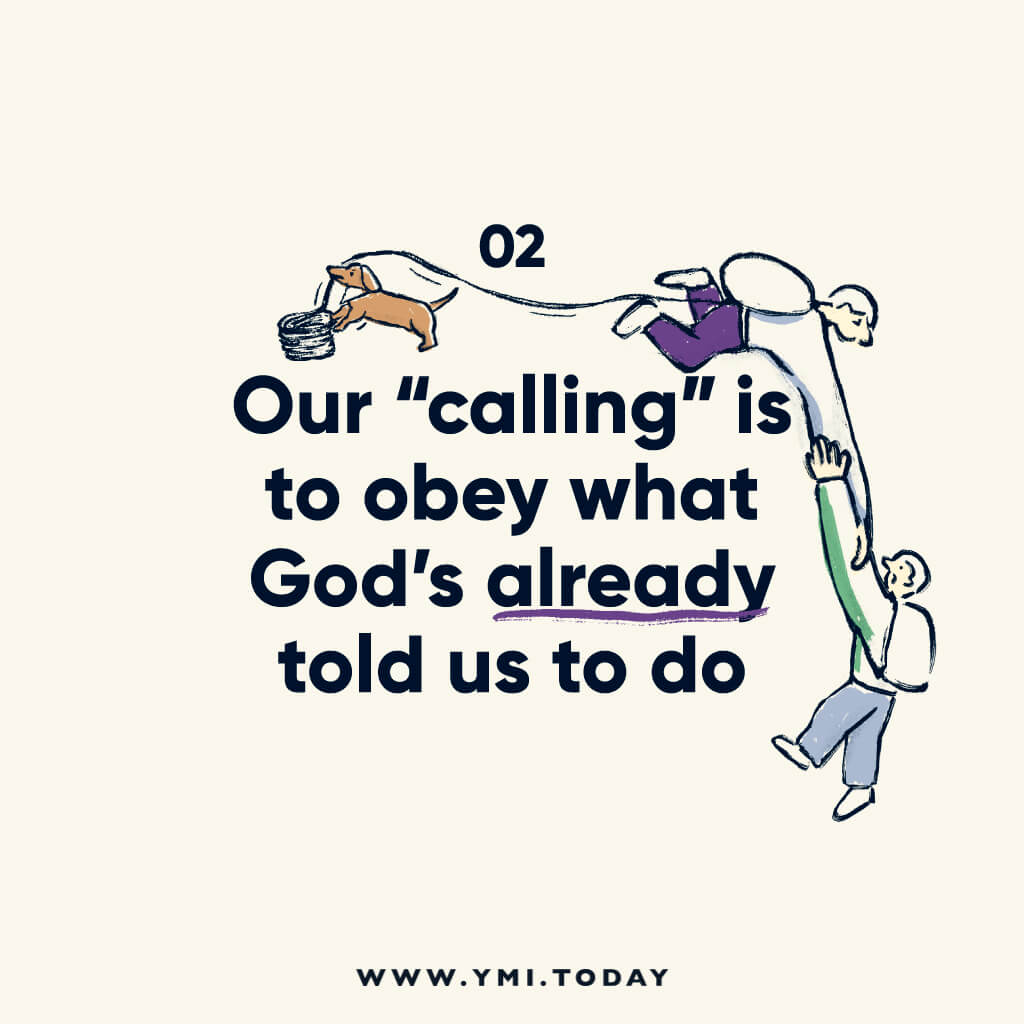 2. Our "calling" is to obey what God's already told us to do

It can be incredibly tempting to dream of all the people we can inspire once we're living out our "calling". "It wasn't me, it was God," we picture ourselves saying as we step off a podium to a standing ovation.
But in our grand search for our calling, have we been missing out on the most important calling of all? What if, ultimately, our "calling" is to be more like Jesus and to live a life that'll point others to Him? 
Ephesians 5:1 tells us that we're called to be "imitators of God", and to live our lives as God's holy people (Ephesians 5:3). And that starts with doing what He's already told us we should do—to love one another (1 John 4:7), forgive those who have hurt us (Ephesians 4:32, Matthew 6:14, Colossians 3:13), and care for the less privileged (James 1:27). 
So, how are we loving our unlovely colleagues? Are we holding onto grudges, wishing ill on those who have hurt us because they seem unrepentant? Are we generously giving to those who are in need? 

People around us are watching the way we speak, act, and handle the temptations, stressors, and heartaches of life. The things we do (or don't do) show people the God we serve.
We may never receive a standing ovation by carrying out any of the above, but we may, in some way, change the life of the person on the receiving end. And when we go to heaven, we can eagerly await to hear Him say, "Well done, good and faithful servant" (Matthew 25:23).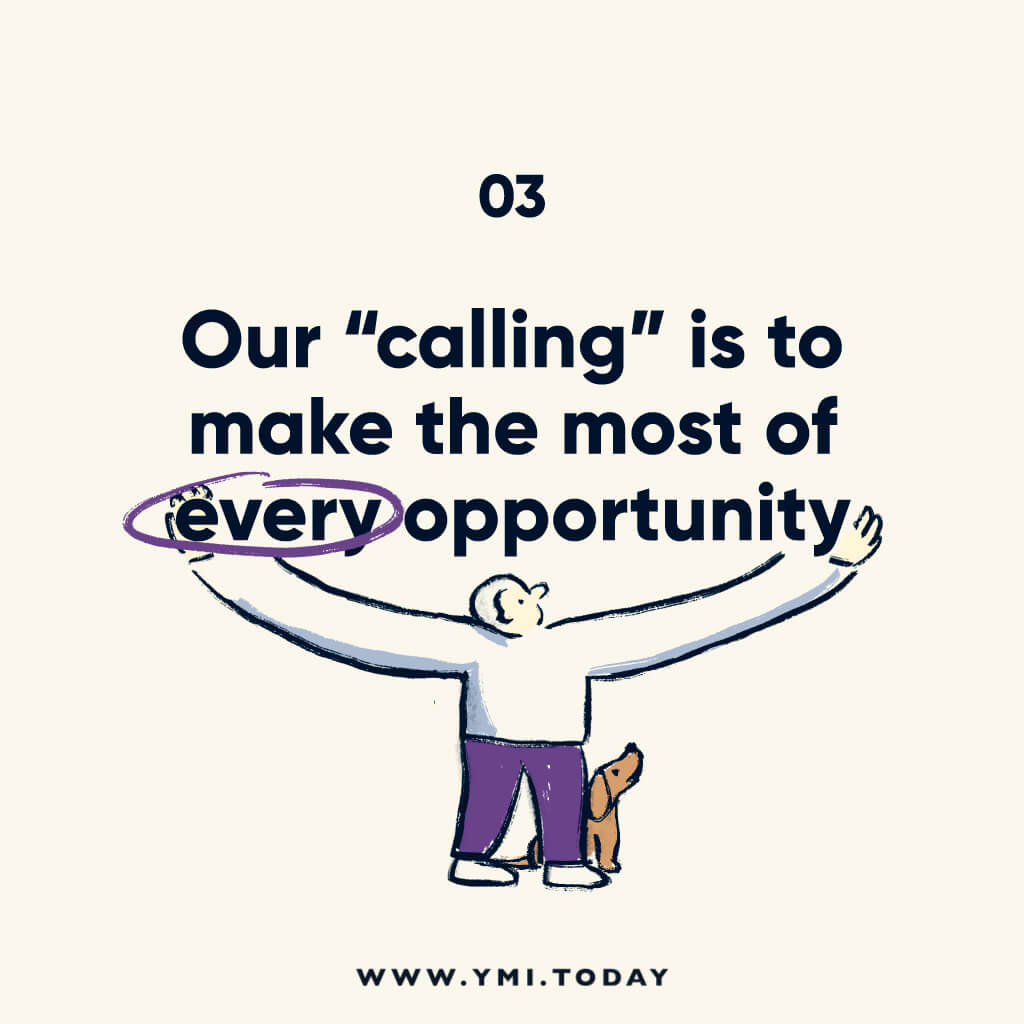 3. Our "calling" is to make the most of every opportunity

We hear stories of how so-and-so had felt this "incredible burden" placed on their hearts to do this and that, and that was how they knew it was their "calling". So, we wait for our "calling" to come bowling into our lives in the same fashion. 
In the meantime, we say "no thanks" to volunteering at the animal shelter or the charity shop, and we say "we'll pray about it" to our church asking us to help out. These stuff all sound so pedestrian–every neighbour and their cat's doing it. God, please give us something special! 
But as God directs our steps (Proverbs 16:9), we could encounter something that stirs our heartstrings when we give these opportunities a chance. For instance, caring for abandoned animals could see us become a strong advocate for animal rights. 
Or perhaps, after a day of bathing and caring for a flea-ridden dog, we'll realise looking after stray animals isn't for us (it looked so much easier on social media, and the animals were a lot cuter).

Our "calling" may not come hurtling at us, or show itself after a huge prayer huddle, or after the 100th personality test we've taken, but it might just be hiding quietly for us should we decide to make the most of the opportunities that come our way.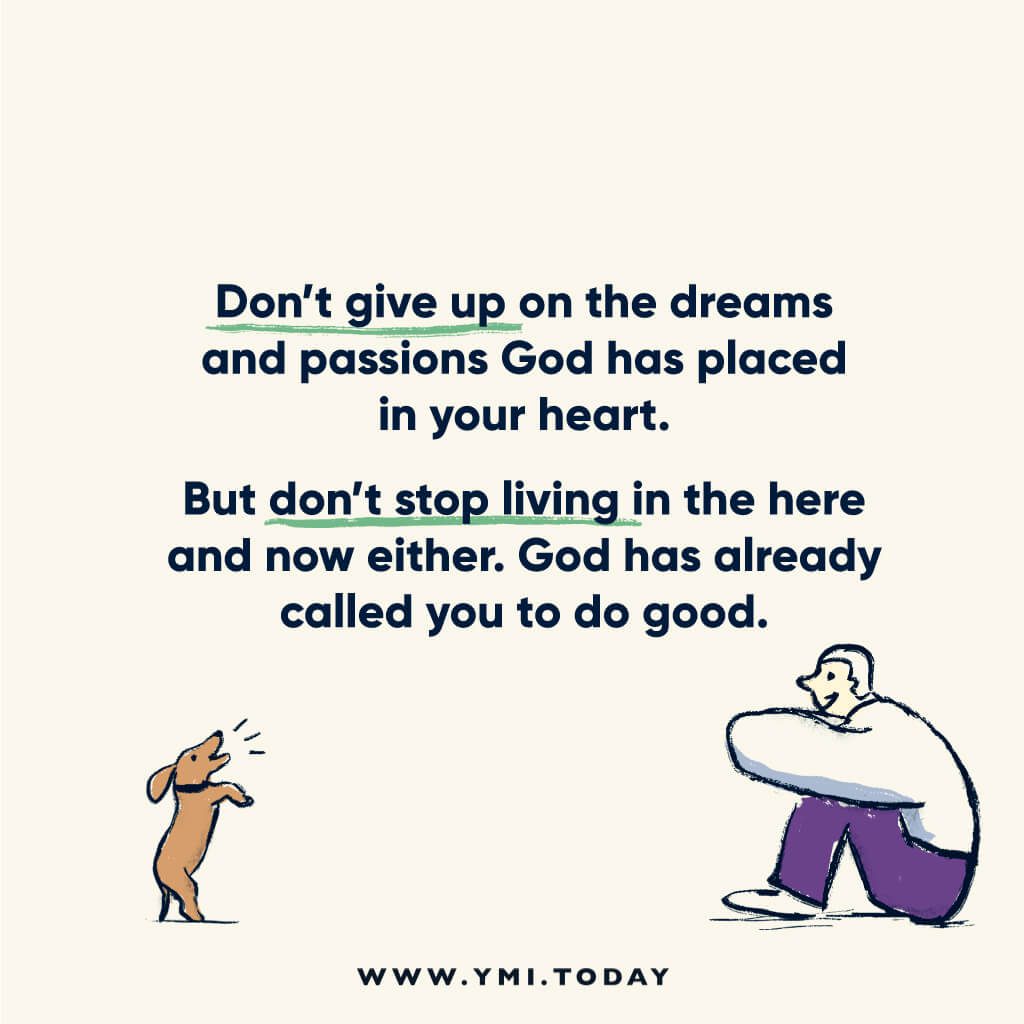 This doesn't mean we're to give up our dreams and passions (God would have put that in us for a reason too), but we can stop frantically scratching around to find our calling and start living in the here and now with what God has already called us to do. And when we truly reflect on what He's asked us to do, they're actually pretty big callings! 
https://ymi.today/wp-content/uploads/2022/04/05-May-2022-YMI-series-How-to-feature-image.jpg
613
1024
YMI
https://ymi.today/wp-content/uploads/2017/05/ymi-logo-black-3.png
YMI
2022-04-28 14:00:35
2022-04-29 16:15:21
How to Stop Finding Your "Calling" and Start Living Your Life