Is Knowing the Same as Doing?
YMI Reading James
Day 8 | James 1:22-25
We often say (or hear) that we want to know God's will for our lives.
But how often do we think about doing God's will? Is knowing the same as doing?
We'd be deceiving ourselves if we thought so. There's a bridge that needs to be crossed between these two points and it's called: obedience.
God's will is not hidden from us. His perfect law is revealed in the Scriptures that millions of people own today and can access from around the globe. He speaks to us and urges us to heed this law. But how often do we walk away from it, satisfied with the new insights we've gleaned from our study of the Bible, but failing to make any tangible changes to our lives?
I was once in a serious, long-term relationship with a guy whose faith stood at odds with mine. There was a chasm between our views of God, which I dismissed as inconsequential. Over the years, however, God sent numerous people to confront me about it. I also personally received His Word from 2 Corinthians 6:14 on several occasions; it says, "Do not be yoked together with unbelievers. For what do righteousness and wickedness have in common? Or what fellowship can light have with darkness?"
Though it was clear from His Word that this relationship was putting my relationship with Jesus at risk, I didn't want to listen. I questioned God's wisdom and refused to obey.
My response then was like that of the man James described in verse 23: he looked at himself in the mirror and saw all his imperfections, but walked away without making a single effort to change anything about himself.
In the end, I suffered the consequences of insisting on doing what I wanted. I couldn't pray, read the Bible, go to church, or even talk about God to him. There was also a constant tug-of-war when it came to deciding where to go for spiritual needs. We ended up fighting often about God and even my call to the mission field. While I eventually ended that relationship, I carry the scars that resulted from it.
The Word of God acts like a mirror to our true selves. It reflects what we look like from the inside. It reveals to us the true condition of our hearts, and tells us what we need to do to realign it to God's heart. It doesn't matter how much we've heard or understood; what matters is that we obey what we've heard.
The second person James describes in verse 25 not only listens to and understands God's Word, but also lives it out. This person sees his spiritual imperfections in the light of God's Word, and as a result, takes actual practical steps to obey God's Word. He keeps listening and doing continuously. And in doing so, he is blessed.
James says that we are to be doers of the Word and not hearers only.
Let us examine our own lives and act on the truths that we hear (vv. 22-25).
—Kezia Lewis, Philippines

Questions for reflection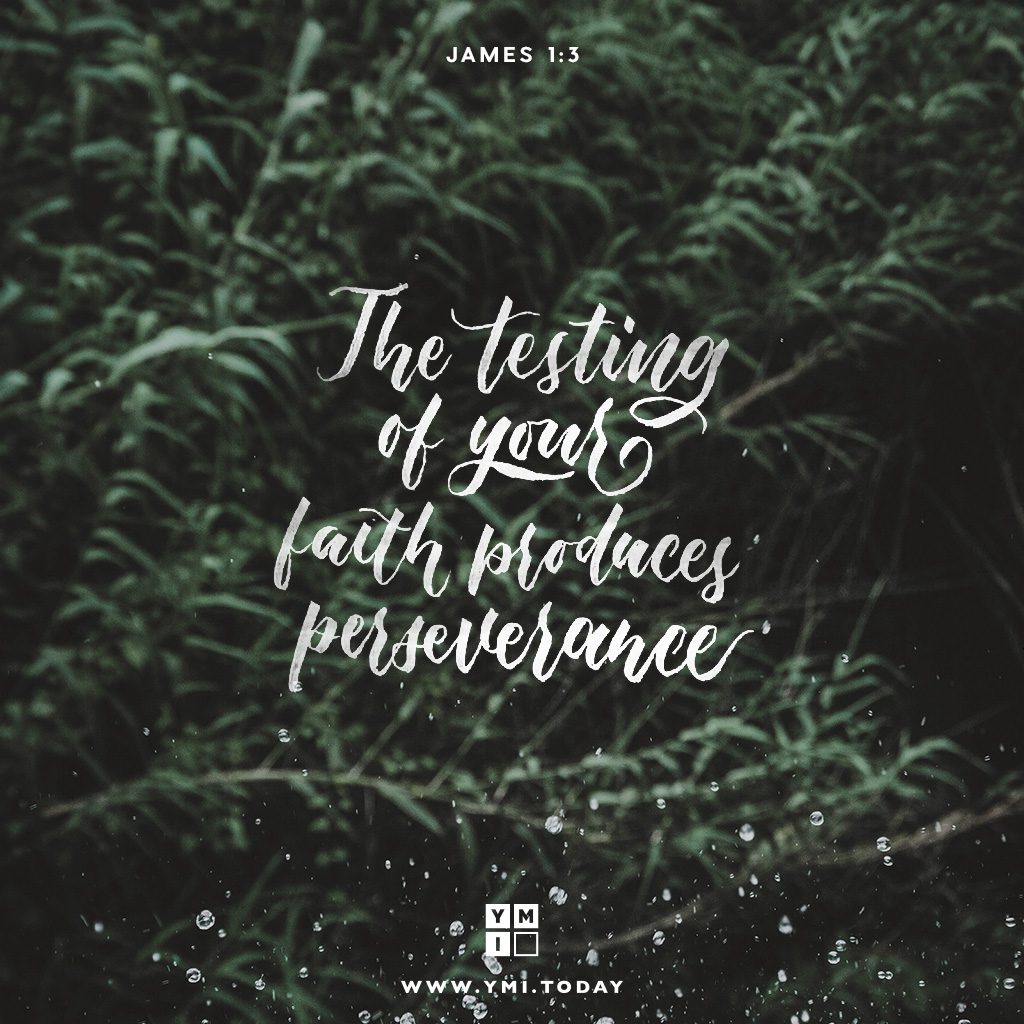 Hand-lettering by Sonya Lao
---
Kezia resides with her husband, Jason, in Krabi, Thailand where she serves alongside him in the ministry under Sowers International and teaches English at a local Thai school. She and her sister were named by her mom (who has not read the Bible before that) after two of Job's new daughters (Job 42:14). She sees that as God telling her she is "His daughter." She loves to call God as Father for He is that to her. She feels particularly calm when it rains and loves to be near any body of water.
Return to YMI Reading James Homepage
https://ymi.today/wp-content/uploads/2018/03/Day-8.jpg
613
1024
YMI
https://ymi.today/wp-content/uploads/2017/05/ymi-logo-black-3.png
YMI
2021-05-04 00:00:30
2021-10-07 11:03:04
Is Knowing the Same As Doing?