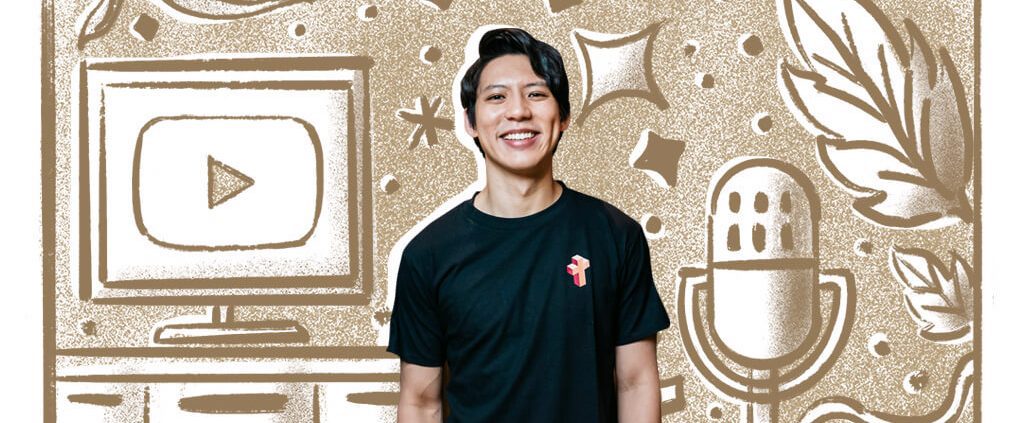 Photos courtesy of Brandon Ho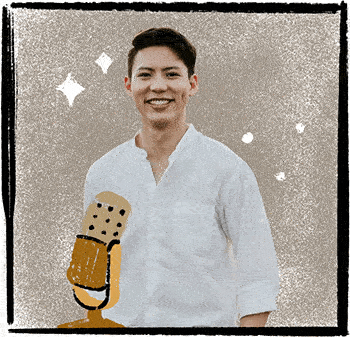 If you recognise his trademark one-dimpled grin, that's because Brandon Ho is a familiar face in the Malaysian entertainment scene. He's usually playing one of these roles: TV host, emcee, actor, YouTuber.
Last year, Brandon added another role to his repertoire: podcast host. But unlike his previous projects, Let's Get Real is the first time Brandon—who is vocal about his faith on his social media platforms—is discussing the Christian faith openly with other prominent Christians in Malaysia. Through real conversations and personal testimonies, his show "aims to share the love and light of Christ to the next generation".
Brandon and his team recently concluded Season 1 of the show, and the episodes are now available on Spotify, YouTube and Apple Podcasts. The format of each episode is simple. Brandon sits with a guest in the studio—from fellow YouTubers, to educators and politicians—and invites them to share their life testimony, beginning with the same question: "What was life like for you growing up?"
The first episode, which featured fellow YouTuber Marianne Tan, was launched in June last year, and garnered an encouraging 22,000 views on YouTube. Its final episode—with popular Malaysian politician Hannah Yeoh who is a devout Christian—was aired three months later, pulling in its highest number of views at 58,000.
YMI recently sat down with Brandon to find out what led the popular Malaysian social media influencer to start a Christian podcast show, and explore the same question he asked his guests: What was life like growing up as Brandon Ho?
Launching Let's Get Real
It was in 2019 that Brandon felt led to start a Christian podcast. "There were two things that stirred me: How I could glorify God more in what I do, and the urgency to preach the Gospel," Brandon explained.
He admitted that he procrastinated and took a while to obey the prompting. It was only in early 2020 that he and his team finally acted on it.
"Our first guest was slotted in March. But that very week, the Movement Control Order (MCO) happened." Hence the podcast had to be delayed for months. But Brandon practiced what he learned many times to do: trust and obey. He trusted God in His timing, and when restrictions were lifted, he obeyed and got to work.
"My team and I weren't sure if this podcast would succeed and resonate with others. But I said that if all of it was for the salvation of just one soul, it would have been worth it."
Since its launch, many have commented or written in on the impact the testimonies have made in their lives, including one viewer who shared that he had backslidden but has returned to Christ after listening to the podcast.
The show also bears testimony of God's provision. In the earlier stages, Brandon had approached his boss Jin Lim, from JinnyBoyTV, for permission to rent the studio, explaining clearly that the podcast was to be Christian-centric. To Brandon's surprise, Jin, a non-Christian, said yes without hesitance and refused any sort of payment.
Over time, the show garnered support and people started donating to the ministry. Brandon and his team now have enough funds to build their own podcast studio, and are starting production for Season 2 this April.
"We're gunning for the end of June 2021 to launch our next show," he said, adding that the podcast will now be more topic-driven and run continually without seasons.
"We're also exploring the Chinese-speaking market in an attempt to reach a wider audience, and are creating a platform for the community to discuss, share, request for prayer, and so on."
The future holds much promise, and the Let's Get Real team is hoping that support for the show will be sustainable enough for them to be able to do this full-time one day.
"We all see this as a ministry," Brandon stated.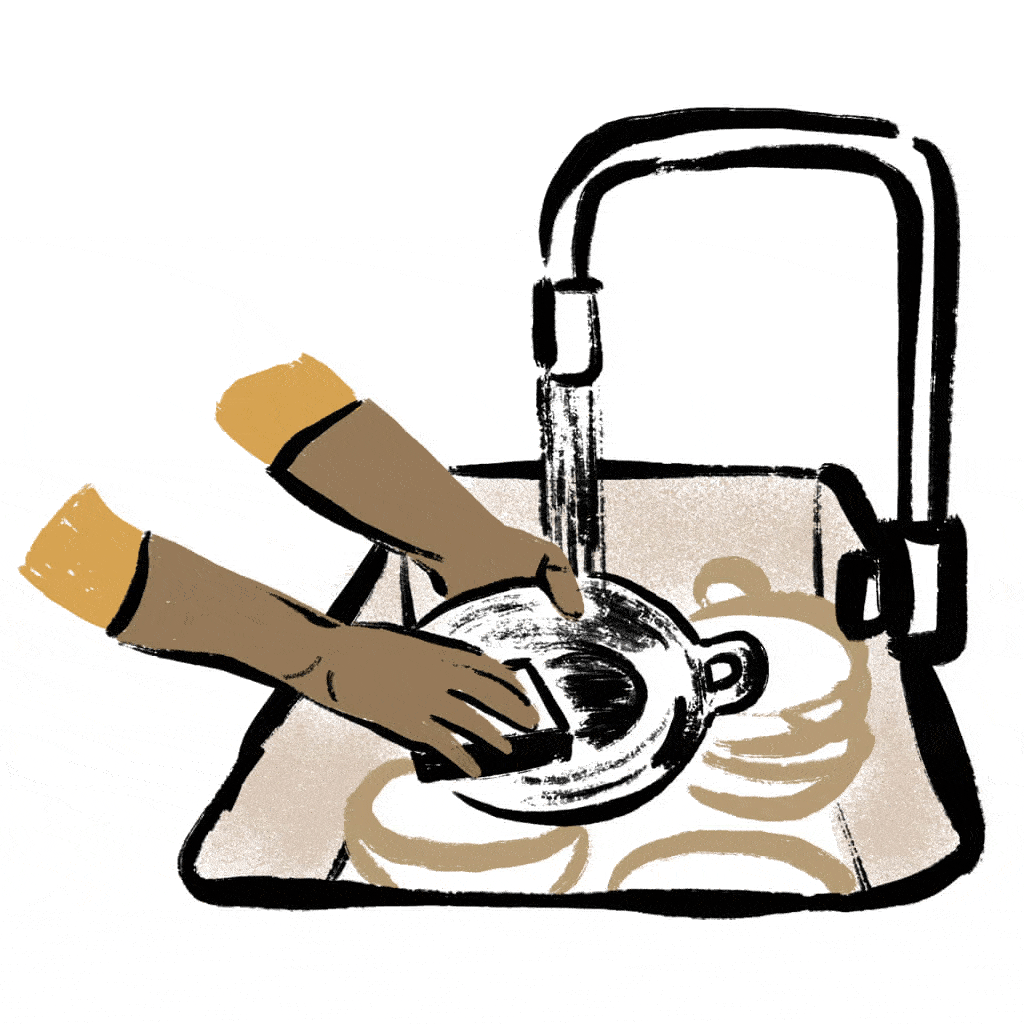 How It All Began
Looking at all that Brandon has achieved today, it's natural to assume that life for him has always been smooth-sailing. But Brandon paints a very different picture when we get into the question of what life really was like for him growing up.
For someone adept with words, Brandon took a moment to gather his thoughts. "Growing up for Brandon Ho was not easy," he said, before taking a pause. "I grew up in a poor family. And when I say poor, I mean really poor. And I used to be ashamed of that."
Brandon was seven years old when his father's business failed. That cost his family of four everything; there was nothing to their name except debts.
With no easy road to financial recovery, Brandon and his elder sister had to mature quickly. At the age of 14, he started working to help the family make ends meet—whether it was as an event crew or factory staff, or helping his parents scrape food from claypots in a back alley when they were hawkers for a season.
Life was a constant struggle. From eating roti canai (a type of Indian flatbread popular in Malaysia) at the mamak (open-air establishments serving Indian Muslim cuisine) because that's all they could afford, to waking up drenched in sweat because the electricity bill wasn't paid, to Brandon's mom pawning her jewelry to pay for a computer, it was never enough. As soon as they managed to plug one hole, another would pop up.
The burden was heavy, and Brandon witnessed his parents occasionally break down under it. The second-generation Christian spent many nights crying out to God, asking why his family had to suffer so much.
"I told God that I didn't want to be super rich, or else I would forget Him. But I didn't want to be so poor too. I didn't even have money for food." Brandon recounts how he used to drink only the soup from the pan mee (a Chinese noodle dish) stall at his university's campus because it was free.
Faith in the Midst of Trials
It was only when he landed his first TV gig at 20 years old that the family's financial burden started to ease. And God was faithful, even when the odds were against them.
"We'd probably need a three-day camp to share everything!" he chuckled.
But one particular instance showcasing God's faithfulness was the story of how a poor Brandon was able to pursue a degree in accounting and finance at the prestigious Taylor's University, a private university in Malaysia.
Brandon knew that education was his key out of poverty. So he studied hard in secondary school. While most of his friends were talking about studying overseas, he had only two routes: Form 6 or Tunku Abdul Rahman College. These were the most affordable pathways to an undergraduate degree in Malaysia. He wasn't keen on either for certain reasons.
So when he scored well for his SPM (a national school-leaving certificate examination all Malaysian students undergo) and heard of Taylor's University's World Class Scholarship, he applied for it.
By God's grace, Brandon made it to the final round of interviews. Days before the final interview, Brandon's parents fasted and his church's intercessory group prayed for him. There were four candidates who would be interviewed that day, but only one would be accepted. Nevertheless, Brandon wasn't worried. If God was with him, who could be against him?
That was, until he started chatting with the other finalists in the waiting room. The girl next to him had scored 10A+s for her SPM, and the boy sitting across him was also a Christian. "Maybe the girl with 10As didn't have Jesus," he continues. "But this guy had Jesus! And he was a worship leader at his church. How am I to fight him?"
It didn't help that the last applicant revealed that he was a pastor's kid! "The Lord always provides for a pastor's kids, so how could I beat this guy?! I thought I had the Lion of Judah as my trump card. But apparently so did these other two."
By the time he started his interview, Brandon felt rather deflated. But he persisted with the process and presentation—about himself and his intended course of study. When Brandon was preparing his presentation, he had deliberated over whether to include the mention of "God" in his slides. But knowing how much God had provided for him over the years, Brandon knew that he could not exclude mentioning Him.
To his amazement, the interviewers turned out to be Christians and were pleasantly surprised that he kept God in his presentation. By the end of the presentation, all three interviewers were in tears. One week later, Brandon was awarded the scholarship, his tuition fees fully funded.
"It's a miracle," he said. "The people who interviewed me, the circumstances, the choices I made—it showed the hand of God, in one stage after another."
This was one story out of many in Brandon's life that pointed him to the basics of a faith-filled life: trust, obey, and honour God. It's these principles that have steered his life and kept him grounded. And when he got his big break on TV, he didn't forget. His first paycheck went straight to God.
His second paycheck was used to treat his grandparents to a dinner at a Chinese restaurant. "You could see the fear in my grandparents' eyes," Brandon said. "They kept insisting not to order dishes, but I insisted all the more. When they ate the fish, my grandfather commented with gratitude that he had not eaten fish in a long time. It was difficult to hear that coming from a 70-year-old man. I had to excuse myself to the toilet to cry for a little bit," he said, tearing up a little.
"But then I remembered God's goodness. Because of Him I could bless my grandparents, and help support the family towards a better quality of life."
Living a Life that Glorifies God
Despite his successes today in the entertainment industry, Brandon has not forgotten the call God has placed in his heart when he was growing up.
"When I was a teenager, I told my mom that I wanted to be a pastor. And that call is still on my heart. I want to give back to the kingdom of God as a full-time minister," he explained. "I don't know though, when that will happen. I foresee myself doing what I'm doing now in the next few years. There is still a lot to be done where I am right now. The work is not finished. But however long this stint lasts, when God finally calls me, I will obey."
Currently, Brandon is active in pastoral work. He serves in his church, preaches occasionally in his church and at conferences, and actively counsels and disciples others. But he still senses that calling to go into ministry full-time someday.
Though he's not sure when that would happen, the one thing he's sure about is that whatever he does, it would be to glorify God. His life verse is Matthew 6:33, which says, "But seek first his kingdom and his righteousness, and all these things will be given to you as well." The second principle he lives by is this: Honour God and He will honour you.
"God never shortchanges us. That has been true 1,001 times in my life, it continues to be true today, and I have no doubt that it will continue to be true for the rest of my life," he said.
Ultimately, it's about going "back to the basics", Brandon shared. "A lot of times, we're caught up in many things—with fancy worship, the lights and sounds, serving in many ministries. But never forget the basics. Those hours you spend behind closed doors, between you and your Maker, reading the Bible and praying, will go a very long way. You don't have to change the world or hold evangelistic crusades like Billy Graham—and I speak to myself as well when I say this. Set aside that time with the Lord every single day. It's as basic as that, and it would make Him very happy. That's one thing I know."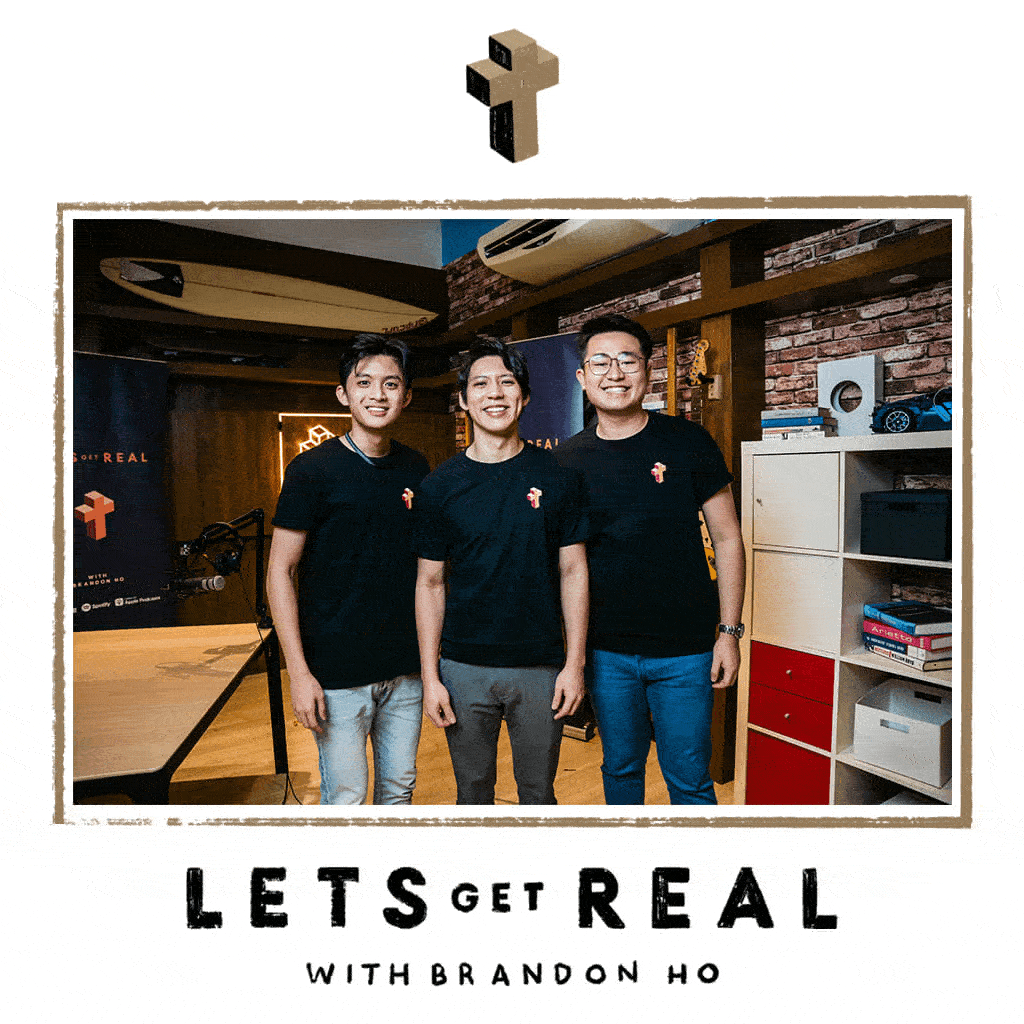 Want more stories like these? Join our Telegram channel to receive our stories on the go! 
https://ymi.today/wp-content/uploads/2021/04/brandon-ho-cover.jpg
613
1024
Charmain Sim
https://ymi.today/wp-content/uploads/2017/05/ymi-logo-black-3.png
Charmain Sim
2021-04-16 10:00:25
2021-04-18 22:15:26
Let's Get Real with Brandon Ho