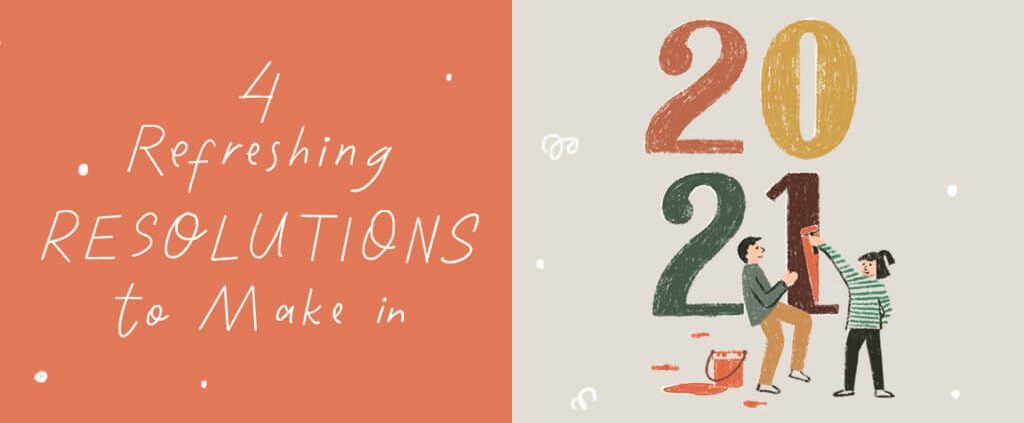 A new year beckons!
While the resolutions we made in 2020 went up in flames, it shouldn't stop us from making new ones for 2021.
Granted, our resolutions for 2021 might look quite different from our previous years. Dreams of fulfilling our desire to see the world have to go on the backburner for now. But that's okay too—what is the point of a new year's resolution if we aren't incorporating anything new into it?
If you're looking for inspired resolutions to go on your 2021 list, we have a few that may be just your thing!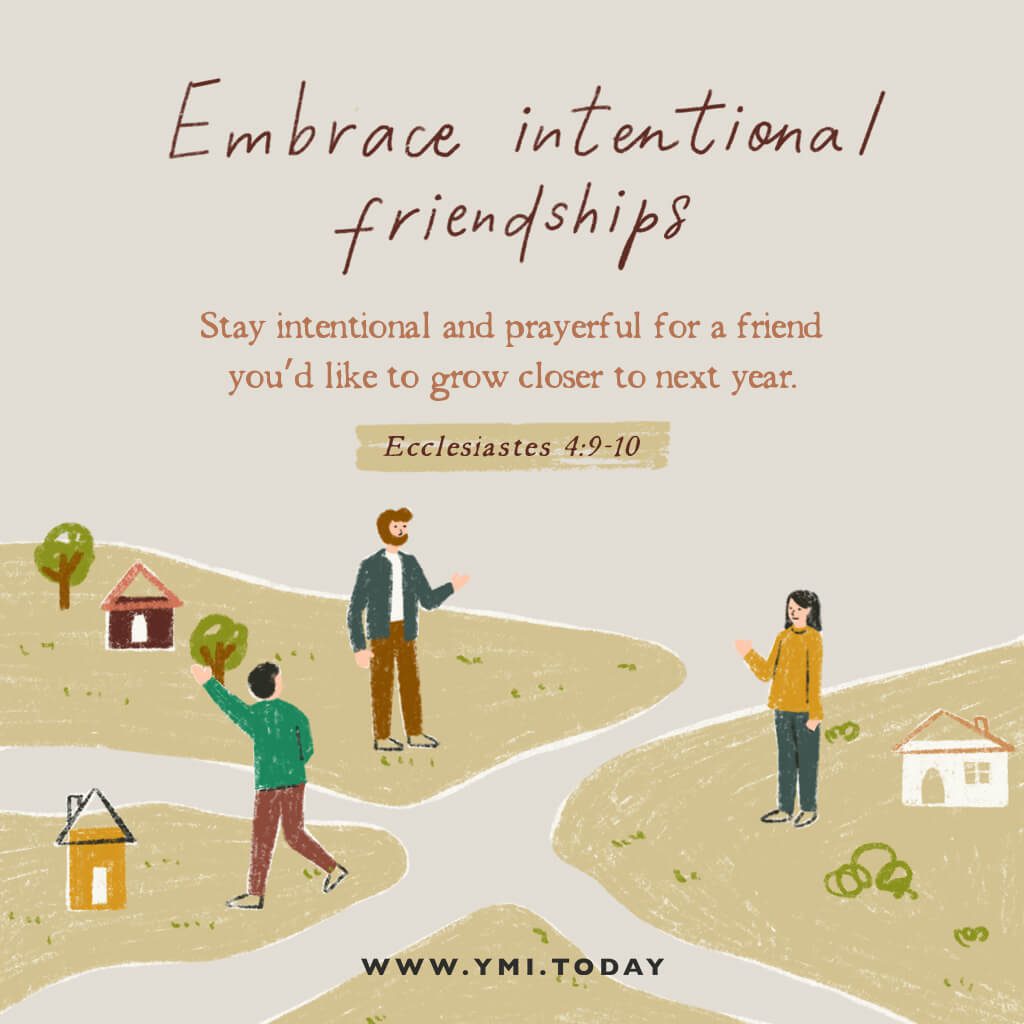 1. Embrace intentional friendships
2020 has shown us how invaluable friendships are. We grew in appreciation for the little things like face-to-face chats, hanging out over a cup of coffee (or tea) and reconnecting with long-distance friends.
So, why not carry this into the new year? Scripture says two are better than one (Ecclesiastes 4:9-10) and there's nothing more precious than genuine friendships (Proverbs 17:17).
Think of someone you've been meaning to catch-up with and have them over for lunch (or simply call them), but don't stop at just that! Follow up a few days later to see how they're doing. Stay intentional, and commit to praying for them throughout the year. Friendships are not cultivated overnight, but will grow and blossom over every message sent, meal shared, and time invested.
In 2021, let's swap the rhythm of fast-paced friendships for more intentional Christ-centered ones!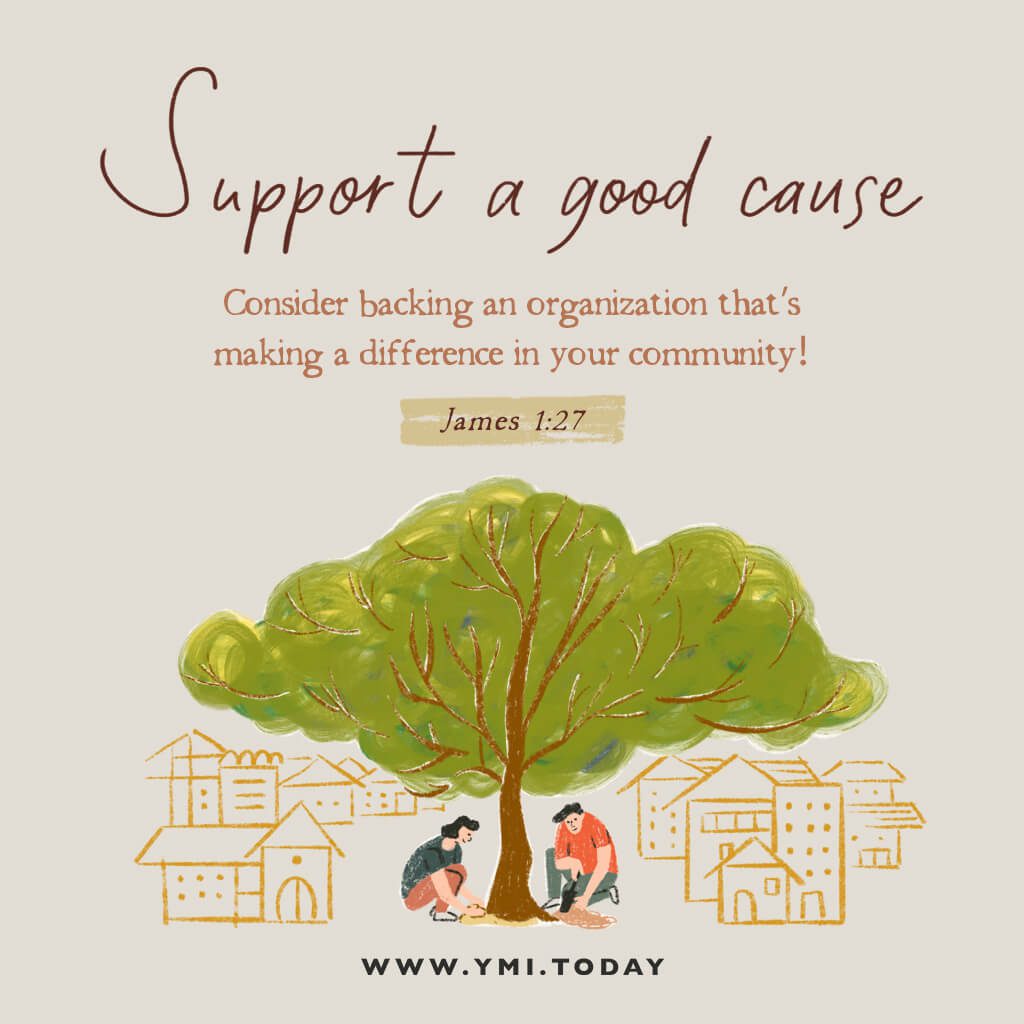 2. Support a good cause
We saw firsthand how communities and charity organizations banded together to help the less fortunate at the height of the pandemic. In fact, we may have been one of the recipients of a generous food hamper or a kind donation ourselves!
This is one practical way of obeying the Scriptures, which tells us to concern ourselves with the interests of others, and to look after the widows and the orphans (Philippians 2:4, James 1:27). When we give, we're pointing the world to a God whose love and generosity for us far outweighs anything we can offer.
In the coming year, why not consider supporting a local non-profit? No matter the amount, whether it's $5 or $50, it'll go a long way in backing the charities (and the people they support). If we're a little cash-strapped but are oozing with athletic energy, we could sign up to do a run or a swim while getting our friends to donate to a charity of our choice!
3. Plan to recharge
Pre-Covid-19 us would have crammed a lot of social outings into our weekend schedule, and if we were honest, it stressed us out a bunch. But tight restrictions have made us cancel all these plans, stay indoors, and before we know it . . .
We're actually enjoying our peaceful weekends of pottering around the house, whether it's reading a book or testing out a slower pace on our daily walk. We saw how nice it was not to be rushing from one appointment to the next.
Rest is from God. He designed us to need it, and He set an example by even resting Himself after creating the world (Genesis 2:2)!
Next year, let's plan a regular rhythm of quiet, decluttered weekends to recharge. It'll leave us with more energy to properly catch up with the people we do connect with, instead of burning ourselves out by striving to do too much.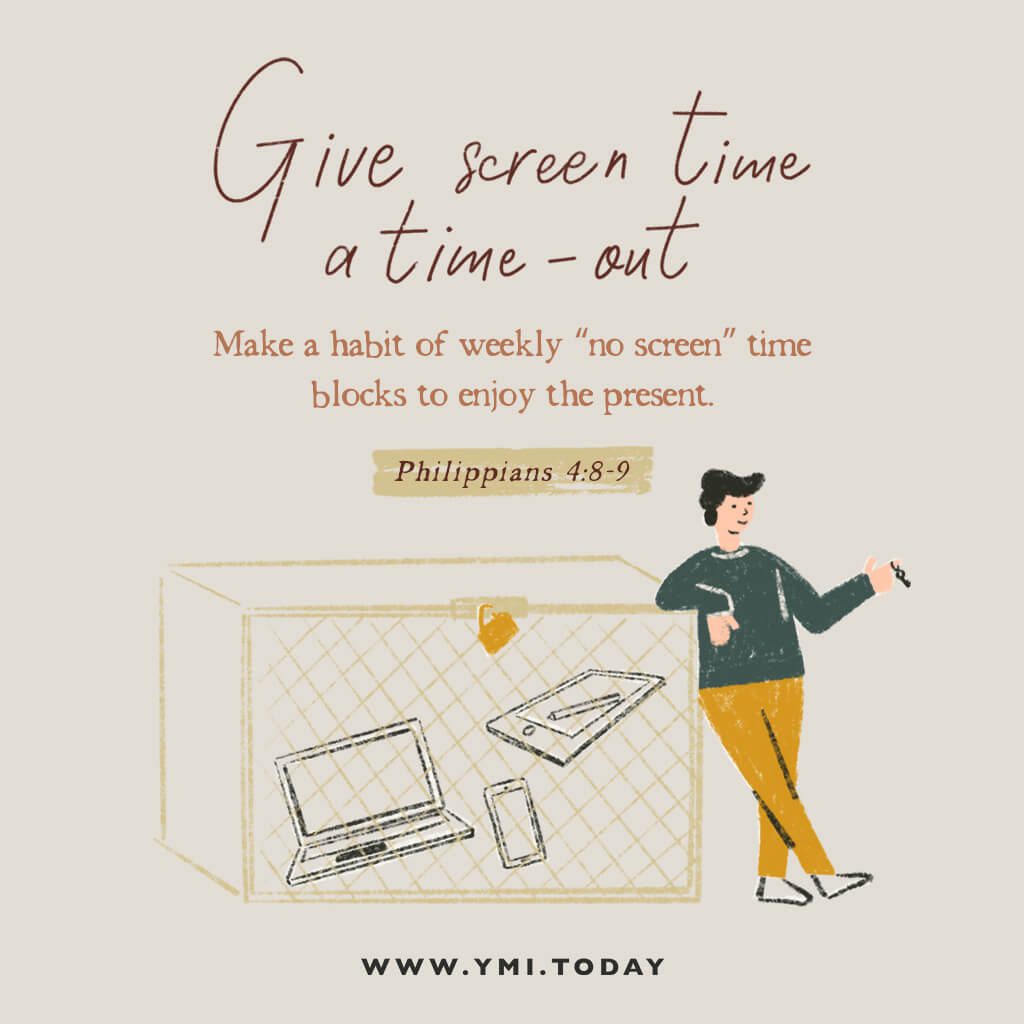 4. Give screen time a time-out
Prolonged time spent in isolation has probably turned us into little Zoom-bies, with us spending more time on video calls, endlessly scrolling social media, or bingeing on streaming services. Our eyes are getting quite sore, and we're suffering from a bout of technology fatigue.
For 2021, wouldn't it be nice to give screen time a time-out as we enjoy a vibrant life offline, setting our thoughts (and sight) on things that are pure, lovely, and excellent (Philippians 4:8-9)? Instead of losing ourselves to Zoom gloom, let's practice soaking up time in the presence of friends or family, savoring our lunch, or observing nature at our local park by making a habit of weekly "no screen" time blocks!
2020 has shown us that the best laid plans can go awry in a heartbeat, but it has also shown us God's sovereignty and His ability to lead us through any crisis. As we lay our eyes on 2021 and the plans we have for the upcoming year, may we also remember to seek first the Kingdom of God and His righteousness, and everything else will follow (Matthew 6:33).
https://ymi.today/wp-content/uploads/2020/12/4-Refreshing-Resolutions-to-Make-in-2021-image.jpg
613
1024
YMI
https://ymi.today/wp-content/uploads/2017/05/ymi-logo-black-3.png
YMI
2020-12-28 12:00:17
2021-01-04 11:10:37
4 Refreshing Resolutions to Make in 2021