Title: Ways to live for all your days
Materials: Watercolour and Paper
Description: It's easy to live life day by day without living it in His way. Throughout scriptures, we can gather snippets of His teaching and encouragement for us to apply it to our own lives. Have you ever thought of the Bible and His Word as the perfect manual of life?
We hope these phrases will always stay with you as you journey on in life or maybe even spark further interest to flip through the rest of God's manual for our lives.
TRUST AND OBEY | "When we walk with the Lord in the light of His Word, What a glory He sheds on our way! While we do His good will, He abides with us still, And with all who will trust and obey. Trust and obey, for there's no other way to be happy in Jesus, but to trust and obey." – John H. Sammis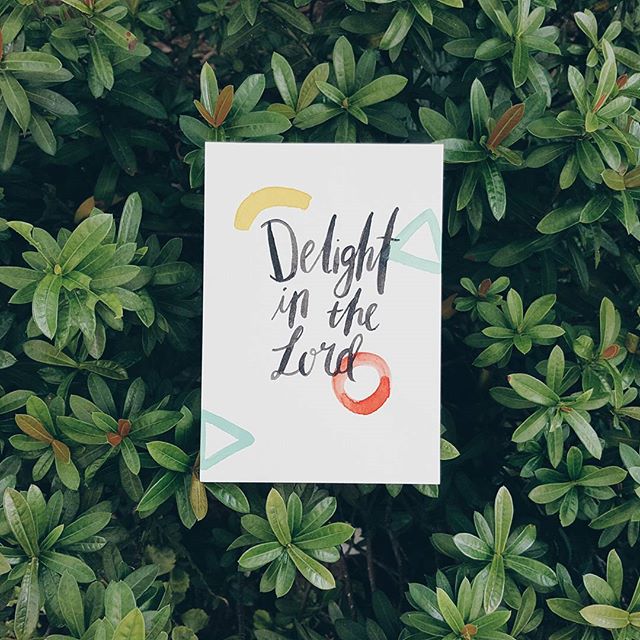 DELIGHT IN THE LORD | "Take delight in the Lord, and he will give you the desires of your heart. Commit your way to the Lord; trust in him and he will do this: He will make your righteous reward shine like the dawn, your vindication like the noonday sun. Be still before the Lord and wait patiently for him." -Psalm 37
GIVE THANKS IN ALL CIRCUMSTANCES FOR IT IS THE WILL OF GOD | Have you given thanks today for simply being who you are, what you do and where you are heading? When we don't give thanks enough, we confirm lesser of the portions of God's blessings in the corners of our lives and dive quick into the carnal responses of lack and lament. Frankly, what is there not to be thankful for. We are breathing, we have heard the good news, we are loved and God is ahead of us in everything we are called to do. Christ is enough. "Rejoice always, pray continually, give thanks in all circumstances; for this is God's will for you in Christ Jesus." -1 Thessalonians 5: 16-18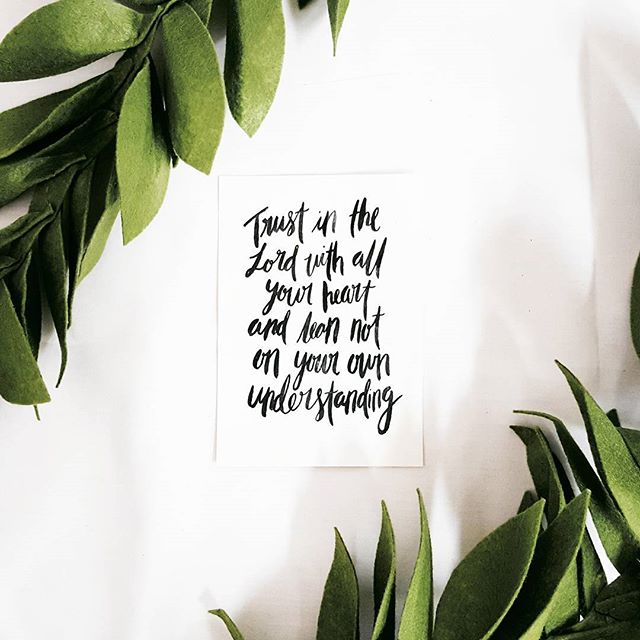 TRUST IN THE LORD WITH ALL YOUR HEART AND LEAN NOT ON YOUR OWN UNDERSTANDING | Trusting in the Lord comes from knowing and experiencing. Knowing the nature of God through His word and experiencing the realness of His goodness through our communication in prayers, testimonies and situational response. They work hand in hand to fight off the doubts and old perspectives within us that undermines God's power. Don't confine God to our understanding. "Trust in the Lord with all your heart and lean not on your own understanding. In all your ways submit to Him and He will make your path straight. " -Proverbs 3: 5-6
RUN WITH PERSEVERANCE FOR CHRIST | We all have a God-given race marked out for us as we live in our fields. But, there are often the distractions of the world, hurdles of our emotions or dwellings of old sins that unconsciously alters our course. So, let us not run blindly but introspect daily, the direction of our run and how we are running. Are we running more towards His truth and away from the world? Are we running with urgency for evangelism? Regain the energy to boost our run by keeping close to His word and persevere through the pantings of challenges by battling our hearts to restore the value of the race each day. Let Christ be the true north of our spiritual run. "Therefore, since we are surrounded by such a great cloud of witnesses, let us throw off everything that hinders and the sin that so easily entangles. And let us run with perseverance the race marked out for us." – Hebrews 12:1
DRAW NEAR TO THE THRONE OF GRACE | Dethrone the desires and voices of the world in your heart, and place value on the everlasting and abundant grace of God. Only then, you will find unshaken faith and hope when things start falling apart. "Let us then approach God's throne of grace with confidence so that we may receive mercy and find grace to help us in our time of need." -Hebrews 4:16
REJOICE IN THE LORD | Let us be joyful in praise whether we are in stress or in rest. For it is said: "Rejoice in the Lord always. I will say it again: Rejoice! Let your gentleness be evident to all. The Lord is near. Do not be anxious about anything, but in everything, by prayer and petition, with thanksgiving, present your requests to God. And the peace of God, which transcends all understanding, will guard your hearts and your minds in Christ Jesus." -Philippians 4
Artist Feature | Randy and Miki
The idea for "Sought And Sow" came to us when we were on a road trip with our cousins and they were sharing about how their Instagram clothing business was growing and doing really well. It triggered this thought: "How nice it would be, if the word of God that we knew, could be spreading and growing this well too!" So we decided to set up an Instagram account to use what God has given us to share His faithful and strengthening word.
Also, being social media junkies, we know that if we are not actively learning and sharing God's word, we would be influenced by what the world throws at us daily. That's our passion and drive behind posting our pictures on Instagram regularly.
We named ourselves, Sought and Sow, as it represents the mission of our space – to seek after God's word and sow seeds of Christ's truth into the hearts of men in relevant ways.

We focus a lot on the word. That is why, despite our brush lettering skills being less polished than others, we pay a lot of attention to the captions and the words/ phrases we choose to  illustrate on our cards. There is a lot of heart and conviction going into each card and we pray that these words become a source of strength and affirmation to those who read it, as well as give them a Christ-centered perspective.
We believe that God has a mission for His children to testify His name, especially in this last days. As a couple, we've always wanted to use what we have, our strengths or weaknesses, to magnify and share God's wondrous word. We know that the world is constantly growing and advancing with different things that attract people – especially the youths. We really hope that the craft we do and the word we share about Christ may reach out to youths who are looking for some directions and answers in their lives as well as stir up their interest to know God. We also hope to give strength and support to our fellow brothers and sisters in Christ who may have weaknesses or problems that plague them at different phases of their lives.  
https://ymi.today/wp-content/uploads/2016/04/02-soughtandsow.jpg
640
640
Contributor
https://ymi.today/wp-content/uploads/2017/05/ymi-logo-black-3.png
Contributor
2016-04-27 10:00:44
2018-10-30 13:27:00
Ways To Live For All Your Days