Title: Creation in the Hands of a Creative God
Artwork by: YMI X Wesley Totherow (@totherouu)
Description: Have you ever noticed how often animals are mentioned in the Bible?
Scripture records accounts of God using specific animals to carry out His purposes, from saving a disobedient preacher to reprimanding a sinful prophet. Such is the creativity of our God, who is able to use everything in His creation to further His redemptive plan and display His glory.
Through this project, we hope these visual cues and accounts from the Bible would serve as a fresh reminder of the different facets of our God.
God is Merciful
Jonah resisted God's direction, but despite His disobedience, God in His mercy provided a whale to reroute Jonah, so he could advance His kingdom. 
"Now the Lord provided a huge fish to swallow Jonah, and Jonah was in the belly of the fish for three days and three nights." (Jonah 1:17) 
Want to know the full story? Read on in Jonah 1.
Reflection questions:
Are you finding yourself resisting God's plan? 

How can you realign your heart to His purposes today?

The Lord still works His purposes through our prideful and unwilling hearts. How will you show your gratefulness to the Lord?
God is Faithful
A drought ravaged a disobedient nation, but God saw Elijah's faithfulness in proclaiming His Word, and ensured ravens would bring food to meet his needs.
"You will drink from the brook, and I have directed the ravens to supply you with food there" (1 Kings 17:2-4) 
Want to know the full story? Read on in 1 Kings 17.
Reflection questions:
How did you feel when you advised someone in good faith, only to have your words rejected?  

How has God been faithful to you in your times of isolation/loneliness? 

How has God provided for you in unexpected ways?
God is Our Protector
Jealous men took the opportunity to deliver Daniel to the lion's den, but God knew where Daniel's allegiance lay. In His power, He rescued and delivered him unharmed.
Daniel answered, "May the king live forever! My God sent his angel, and he shut the mouths of the lions. They have not hurt me, because I was found innocent in his sight. Nor have I ever done any wrong before you, Your Majesty." (Daniel 6:21-22)
Want to know the full story? Read on in Daniel 6.
Reflection questions:
Does your life reflect a conduct founded on trustworthiness and integrity?

In the face of evil, accusation and persecution, are you holding on to the trustworthiness of God? 

Would you be willing to stand up for what is right even if no one else would?
God is Creative
Balaam's heart was not right with God. He was stubborn and persistent, but God continued to pursue him, even to the point of speaking through a donkey to get his attention.
The Lord opened the donkey's mouth, and it said to Balaam "What have I done to make you beat me three times?" (Numbers 22:28) 
Want to know the full story? Read on in Numbers 22.
Reflection questions: 
Do you sometimes feel a little too small and insignificant to be used by God?

How does the story of Balaam's donkey change your perspective on how God is able to use even the humblest animal for His purpose? 

In what areas do you feel unqualified but know God is calling you to? How does this story encourage you?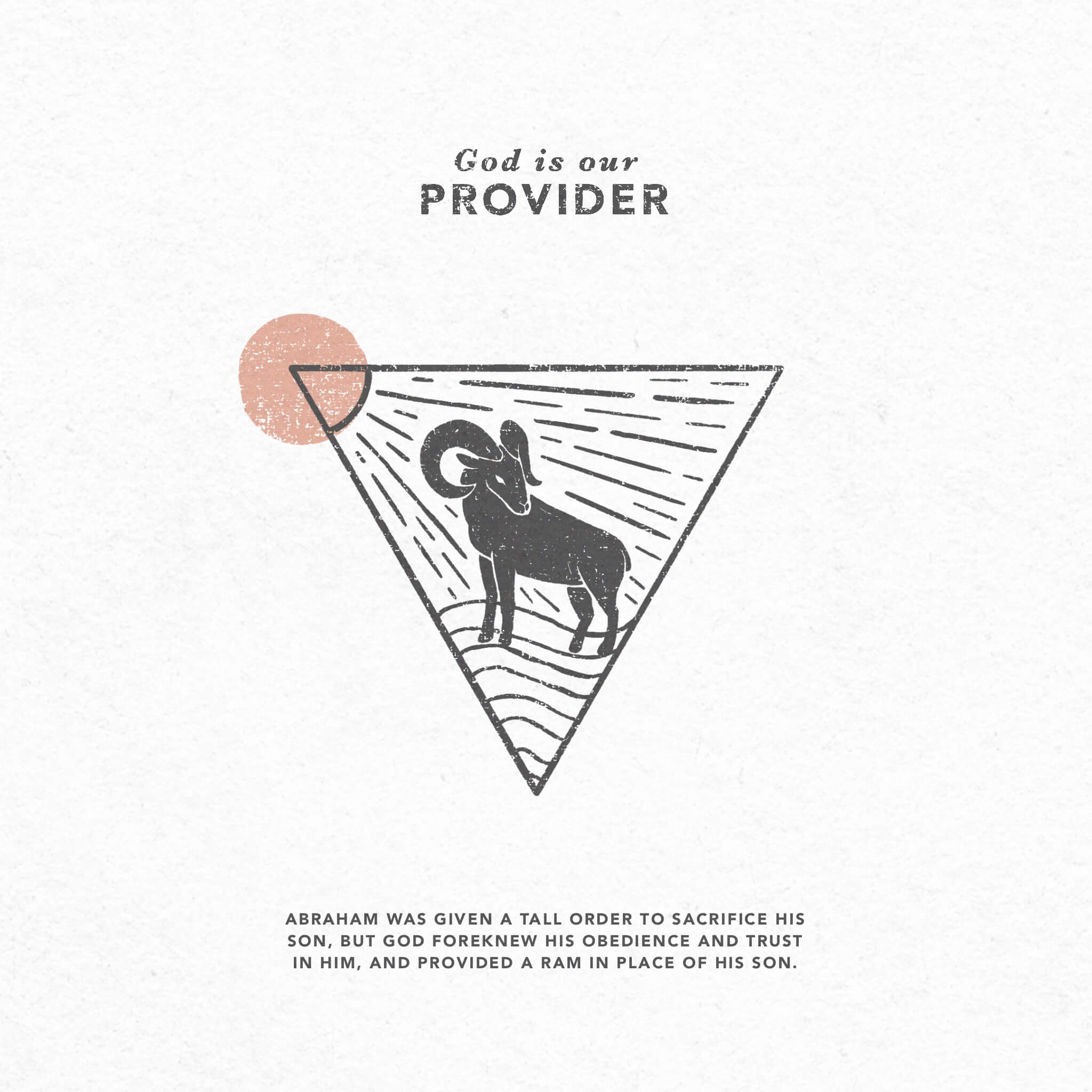 God is Our Provider
Abraham was given a tall order to sacrifice his son, but God foreknew his obedience and trust in Him, and provided a ram in place of his son.
Abraham went over and took the ram and sacrificed it as a burnt offering instead of his son, and to this day it is said, "on the mountain of the Lord it will be provided." (Genesis 22: 13-14)
Want to know the full story? Read on in Genesis 22.

Reflection questions: 
What is the one thing you find difficult to sacrifice to God? 

Would you trust God even in the trickiest of situations?

Recall a time where God had provided for you despite the odds. How did it make God more real to you?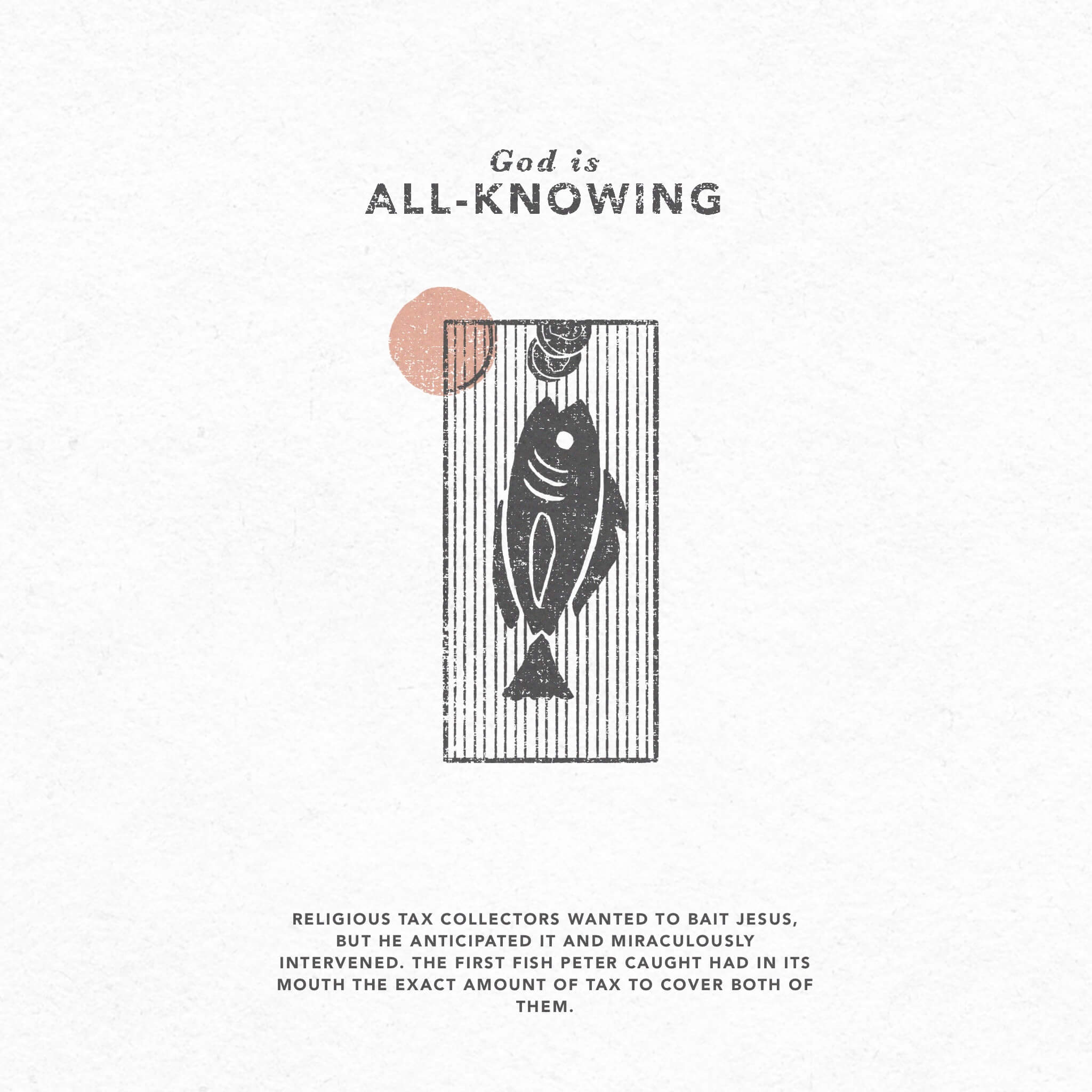 God is All-knowing
Religious tax collectors wanted to bait Jesus, but He anticipated it and miraculously intervened. The first fish Peter caught had in its mouth the exact amount of tax to cover both of them.
But so that we may not cause offense, go to the lake and throw out your line. Take the first fish you catch; open its mouth and you will find a four-drachma coin. Take it and give it to them for my tax and yours. (Matthew 17:27)
Want to know the full story? Read on in Matthew 17.
Reflection questions: 
Do you view God as someone who is all-knowing or a distant figurehead? 

Do you trust that God is able to meet all of your needs? 

How does God's provision assure you of how much He values you?
https://ymi.today/wp-content/uploads/2019/12/01-Creation-in-the-hands-of-a-creative-God.jpg
2048
2048
YMI
https://ymi.today/wp-content/uploads/2017/05/ymi-logo-black-3.png
YMI
2020-01-08 09:00:57
2022-02-02 19:51:08
Creation in the Hands of a Creative God