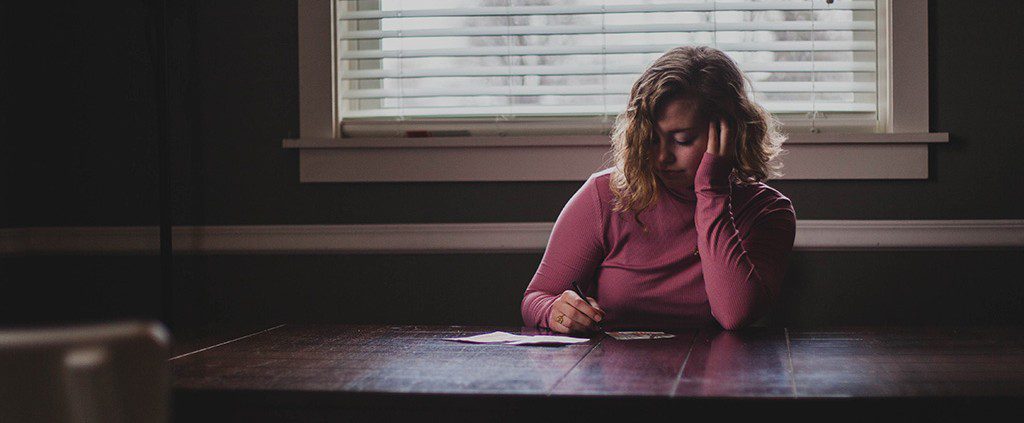 Written By Rachelle Windham, USA
I knew from the moment my question went unanswered. Up until that point, what I had to say always got her rapt attention above anybody else's (you know, besides Jesus).  For the past nine years, we've been inseparable. Nothing earthly knows her better than I do, but I'm starting to realize that this won't always be the case.
And so, my words hung in the air as she caught your gaze from across the room and everything, including myself, faded into the background. I won't lie—it stung in that moment, but can I blame her? You've been the perfect combination of Cary Grant and Walt Disney. I mean, your chivalry will make her forget how to open a car door, and your creative date-planning skills would turn the heart of the worst man-hater to mush!
Accepting Change
When a best friend dates and begins to date seriously, it's natural for things to shift. Change is part of life, and she and I have prayed for this particular change throughout most of our friendship. Now that those prayers have been answered, my moment of possessiveness sounds ironic. That emotion was fleeting. But in all honesty, it will likely return. You know what a catch she is, and can at least somewhat understand how difficult it might be to surrender some parts of our sisterhood to make room for an outsider.
Even though I can't compete with hammocks under the stars and fancy dinner date nights, I think I'm still MVP*, at least for now. It's a role I don't take lightly. It's a role that you shouldn't take lightly, either. Here's why: we are sisters. If I saw any red flags, she would consider them. If I had any reservations, I would have her full attention. Well, so far, no concerns have surfaced. In fact, I'm convinced that besides the work of Jesus in her heart, you might be the best thing to ever happen to her.
You seem to have figured out her quirks and broken down walls in record timing. The giggles and laughter that ensue whenever you call echo through our apartment. Sometimes, after coming home from a great date the night before, she'll actually wake up cheerful—and she's by no means a morning person. There's a new level of exuberance in her countenance, and I can't help but notice that the transformation began right around the time that the two of you started talking.
Most important among your merits is that you claim to know Jesus. And the fruit of that claim seems to be evident in how you love and serve others, even complete strangers. But a bestie needs more assurance than that. A bestie needs to know that her sister will be well taken care of, should you one day ask a question that will dress her in white. I've narrowed it down to the three things that I want you to have in order before you get down on one knee.
The Requirements
First of all, I need you to be fearful of loving her too much. That sentiment might fly in the face of everything our culture tells us about love, but let me explain. She might make a great girlfriend. She is, without a doubt, wife material. If God blesses her with children, she'll be a fantastic mother. The one role she'd be terrible at is taking the place of God in your life. She's a wonderful human being, but her flawed humanity is unable to carry the weight of your cosmic expectations. So don't ask her to. Fight hard to love Jesus more, and tremble at the thought of anything less so that my dear friend can be appropriately treasured, not idolized.
Secondly, cultivate godly male friendships. Allow older men in the church to speak into your life. Trials will come. Temptation will knock. And if you don't have flesh and blood safeguards who can offer counsel or a straight-up kick in the shin when needed, you risk steering your family off the narrow path and my friend into heartache.
Last but certainly not least, you need to understand that one day, you will find yourself in a similar position to the one I'm in—you will find your role partially diminished and taken over by a more capable man. I don't mean to be morbid, but should you change my friend's last name, death will eventually do you part. On that day, you will cease to be her husband and she will cease to be your wife. She will take on her permanent place among the rest of us who are eventually called to our eternal home with Jesus. You need to realize this now because she is only on loan to any of us.
How will this point make a difference? This mindset will aid you in points one and two. If you understand that she isn't yours forever, Jesus will keep His rightful place in both of your lives. If you understand that you will be surrendering her fully to Christ one day, you'll step up your game in caring for her spiritually while she is yours. You'll include those safeguards to make sure you don't fail your Savior.
Passing the Baton
I honestly couldn't care less about how big a house she sleeps in or how financially stable your budget is. Life gets tough, marriage is no piece of cake, and there's too much Kingdom work to bother with building too many earthly accomplishments. So before you pledge your earthly life to serving my friend and take my place as her closest companion, I need to know that her beautiful soul will be well cared for in the days to come. I will accept nothing less because I love her that much.
Sincerely,
MVP
*Most Valuable Player
The article was first published on the writer's blog here. This version has been edited by YMI.
https://ymi.today/wp-content/uploads/2017/02/To-the-man-who-takes-my-place.jpg
613
1024
Contributor
https://ymi.today/wp-content/uploads/2017/05/ymi-logo-black-3.png
Contributor
2017-02-15 10:00:57
2017-02-09 14:37:50
To the Man Who Takes My Place