Title: RE:Align / Pain or Gain?
Materials: Photography and Digital Design
Description: No one likes to suffer. We often ask, "Do I deserve this?" Why is there pain and suffering? And Satan sometimes uses such moments to evoke a sense of abandonment in God's children, and make us misunderstand the love of God.
Like Job, our misery can be so overwhelming that we intensely protest against God. This affirms the forsaken feeling we feel and make us an easier prey for Satan. And yet, God can use what Satan meant for evil for the good of His children, so that they will come to know that He is the giver of grace, righteousness, love and hope.
We need to cling onto God's promise and fight against the voices of untruth and abandonment. We need to RE:ALIGN our attitudes towards sufferings through these 5R's: to remember His promises, find rest in the Lord, revisit the truths, redefine suffering and run the Christian race for all its worth.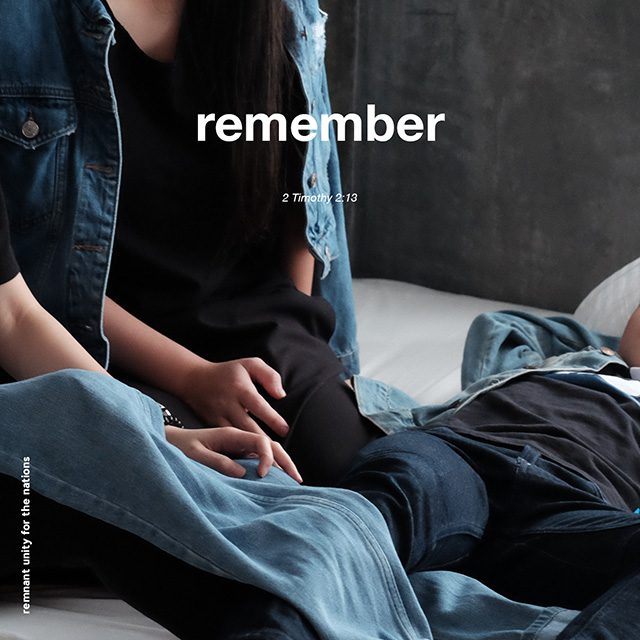 R E M E M B E R: In moments of trial and tribulation, we wonder if God still loves us or if He has withdrawn His covenant from us after repeated acts of disobedience towards Him. Yet, despite our failings, God's plan and covenant for us remains unchanged since day one.
"If we are faithless, he remains faithful, for he cannot deny himself." – 2 Timothy 2:13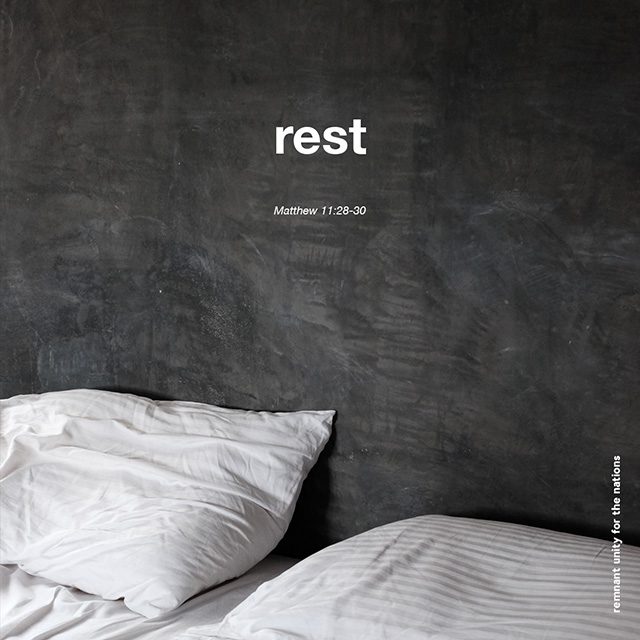 R E S T: When our souls are weary, we tend to find rest through many ways – except that the rest always doesn't last long enough. Unless our souls are united with Him, our search for rest will be a futile attempt. Only the Holy Spirit's empowerment can lessen the burden of life's trials in the light of His love.
"Come to me, all you who are weary and burdened, and I will give you rest. Take my yoke upon you and learn from me, I am gentle and humble in heart, and you will find rest for your souls. For my yoke is easy and my burden is light." – Matthew 11:28-30
R E V I S I T: In our journey of faith, the uncertainties and ironies in life still cause us to doubt whether God is indeed the living and active One who has come to redeem us. Instead of entertaining thoughts of "running away" from God or doubting that God is not as He has promised, let us be seekers of the truth who constantly revisit and marvel at God's grace.
"And blessed is he who takes no offense at Me and finds no cause for stumbling in or through Me and is not hindered from seeing the Truth." – Matthew 11:6
R E D E F I N E: We all know of rejection, death, failure, misunderstanding etc. But as believers, the suffering we face isn't always a visible and outward one. It's usually an internal struggle to reject what Christ rejects and love what He loves. We suffer because we have heard the Truth but at the same time, continue to live in a world full of temptation. But suffering in Christ is never without joy. He gives us hope and grace.
"Instead, be very glad-for these trials make you partner with Christ in his suffering, so that you will have the wonderful joy of seeing his glory when it is revealed to all the world." – 1 Peter 4:13
R U N: Moping about in our sufferings will hold us back from enjoying the abundant, amazing grace of God. As we face unfavorable events or circumstances in our lives, we fall into all kinds of traps from Satan. The only way forward is to keep going, keep persevering, keep running. The Lord will personally go ahead of us. We have a hope, a hope that doesn't disappoint ultimately.
Artist Feature | The Blessed Run
The Blessed RUN is a Youth Ministry with a vision to gather those who believe and walk in the Lord's covenant. We endeavor to encourage young people to live in God's saving grace by  creating a radical, practical and relevant Gospel culture/lifestyle. Check out their Instagram.
https://ymi.today/wp-content/uploads/2016/06/06_REALIGN_YMI.jpg
640
640
Contributor
https://ymi.today/wp-content/uploads/2017/05/ymi-logo-black-3.png
Contributor
2016-07-27 10:00:15
2018-10-30 13:21:56
RE:Align / Pain or Gain?