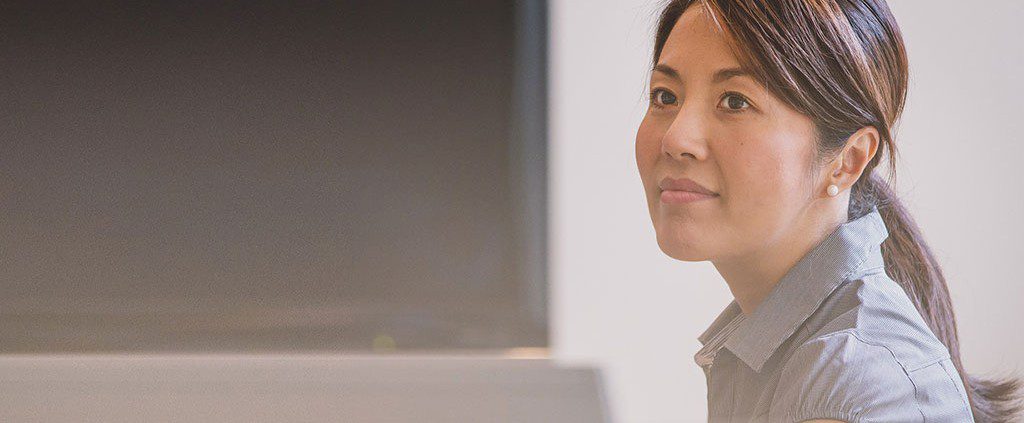 Written By Yong Xin, Malaysia, originally in Simplified Chinese
Time flies. I'm on the brink of graduating from university and stepping into the workforce.
Because of my eagerness to start work as soon as possible, I embarked on a dogged search for that one perfect job months before my graduation, diligently scouring job websites for openings and going for numerous interviews.
Despite my efforts, I didn't receive any good news. Upset, I found myself questioning God, "Why have You not given me a job yet?" But God showed me the reason why I didn't get a job—I wasn't ready. I had to learn to wait patiently upon the Lord, submit to His will, and trust in His perfect timing.
During that process, I learned five things that helped me prepare my heart for work.
1. Know and understand the significance of work
We need to understand the significance of work. Colossians 3:23 tells us: "Whatever you do, work at it with all your heart, as working for the Lord, not for human masters". This passage was a constant reminder to me that work is not all about earning money; rather, it is an act of service to God, and it is to be done with a humble heart.
If we are working for the Lord, we will see the work that we do as having eternal significance. It is my prayer that God will open my eyes to see that what truly matters is not what job I do but whom I'm doing it for—Him alone.
2. Take time to talk to God
As we wait for a job, it is inevitable that anxiety will fill our hearts. However, do take this promise to heart: when we draw near to God, He will draw near to us, comfort our restless hearts, and provide us with the faith that we need to keep trusting in Him.
During this process of waiting, I had ample time to spend with God, talking to Him and growing in my relationship with Him. Let us learn to depend on God during this time of uncertainty and experience His love and trustworthiness in the process.
3. Wait patiently upon God and submit to His will
Once, I received a job offer I was hoping to get, but things did not work out and I didn't get the job in the end. Although I was disappointed, I was reminded that God has His ways in the midst of my struggle. All I have to do is to wait patiently upon Him and learn to submit to His will instead of losing faith and complaining when things do not go according to what I had hoped for.
No matter where God chooses to place us, it is always in accordance with His plans. I believe that God's plans will always be better than our own because He knows us better than we know ourselves (He knows the job better than we do too). To grow in our understanding of God's will, we have to constantly go back to the Bible and seek God in prayer.
4. Seek godly counsel
What would you do when you reach a crossroad in your life where you have to make a major decision that will affect the rest of your life? For me, I will always seek help from older godly Christians.
These Christians could be elders in our church or our immediate family members. They are always happy to give us invaluable godly counsel and are often willing to listen to whatever is on our hearts or troubling us at the moment. They have a greater wealth of experience than we do, so their suggestions and encouragement can help us get on the right path.
Once, I asked an older Christian if people generally reminisce about their life as a student when they start work. He told me not to dwell on such thoughts when I start work but to instead focus on how God wants to use me in my work. After all, God has his reasons for placing me there. His advice left a deep impression in my mind and has shaped the attitude I have towards work.
Through godly guidance, we can know ourselves better and all that God is doing in our lives. This in turn will help us respond better to God.
5. Set personal objectives
Before we take our first step into the workforce, we can also set some personal objectives. For instance, we can consider ways in which we can bring praise to God's name in our workplace, such as sharing the gospel with our colleagues. Matthew 5:16 tells us, "In the same way, let your light shine before men, that they may see your good deeds and praise your Father in heaven."
We can also determine the kind of attitude we want to exhibit—always being eager and faithful, being upright, and refusing the temptation to cut corners or be half-hearted in how we work.
We should also strive to relate in love to those whom we work with. In this way, we can be a good testimony for God in and through our work, and be an influence to the people around us. God wants us to be the light and salt of the earth. Thus, we should always work with an objective in mind: to glorify our Father in heaven.
As of this point, I've yet to find a job—but I believe that God will work all things in His good time. Till that happens, I will wait patiently. As we prepare ourselves for this new phase in our lives, let us resolve in our hearts to work for our Lord and shine brightly for Him wherever we are.
https://ymi.today/wp-content/uploads/2016/04/5-Things-to-Do-before-You-start-Work.jpg
613
1024
Contributor
https://ymi.today/wp-content/uploads/2017/05/ymi-logo-black-3.png
Contributor
2016-04-27 10:00:29
2016-04-21 11:27:52
5 Things to Do before You Start Work