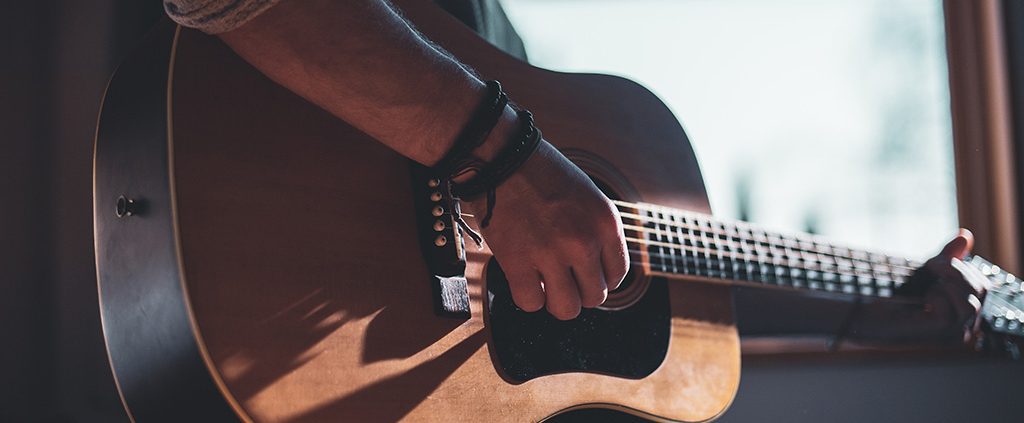 Written By Julian Panga, India
Julian grew up in India and then lived in Australia for 12 years. While working in the banking and finance Industry in Melbourne, he also served as a church elder, missions trainer, and Bible teacher. In 2014, he returned to India in response to God's calling and is currently involved in pastoral ministry and theological training. He is passionate about teaching and training as well as engaging the youth and those in the marketplace with the Gospel.
Worshipping God is easy to do when everything is going well. However, when things get tough, we can feel as if God is far away, or that He doesn't care. During those times, it can be hard to worship God—to love Him, honor Him, and acknowledge Him for who He is, what He has done, and what He is able to do.
I went through a period where my work was so demanding that all other areas of my life suffered, including my devotional life. I was frustrated to the core with my work—I felt sidelined, dissatisfied, and angry. As a result, I isolated myself from my colleagues and friends, and even distanced myself from God. I could not see any purpose to life, and simply wanted to give up on everything.
Our emotions are easily influenced by our circumstances. If we base our worship of God on our emotions, it could become a painful drudgery on the inside and a deceptive facade on the outside. While our emotions might fluctuate, God is unchanging—His mercy, love, and grace remain with us through difficult times. When we focus on that, we can worship Him whatever our circumstances.
Through navigating the different challenges of life, I have realized that the one sure way I can break the shackles of discouragement, disappointment, and disillusion, is to worship God wholeheartedly. And surrounding myself with people who genuinely love and honor God is also important for me to be encouraged and motivated to worship God even when life gets tough and demanding.
Here are three ways that I consciously remind myself to worship God, especially in hard times. These actions help draw me closer to God and prepare my heart for worship:
1. Remember God's Past Actions
One time I was traveling home, and found myself alone in a train compartment with a bunch of miscreants who were intent on stealing from me. Another time my family and I were in a car, and only narrowly avoided a serious accident because of a drunk driver. Each time I could only gather enough breath to muter "God, I love you; please help me!"
Immediately I would remember times where God has helped me in the past. Those memories of God's faithfulness and protection remind and encourage me that God is my tower, my refuge, and my fortress in times of trouble (Psalm 31:3, 62:6, 91:2). I can run to Him and find safety, security, and comfort.
Each time I struggle in life, I remind myself of God's timely actions in my past, and all those many junctures of my life where I have clearly seen God's hand of protection, provision and strength. God keeps His promises to His children always, and has proved Himself throughout history as well as in my own life. When I remember God's nature and His past actions, I am encouraged to worship because I know that whatever the circumstances, God's faithfulness and benevolence will not cease towards me.
2. Draw Encouragement from the Holy Spirit
God assures us in the Bible that His presence is always with us. When we accept the Lord into our lives and are born again, we have a constant counselor, companion, and guide who dwells in us—the Holy Spirit (John 14:17, 26; 15:26). So when worshipping God in hard times, I take comfort in the fact that the Holy Spirit lives in me, leads me, and guides me. The Holy Spirit is the Spirit of truth—He helps me understand God's Word, and I can respond to God through the Holy Spirit (John 16:13; Romans 8:26-27).
The crossroads of life can be confusing. At one point, I faced a decision about serving in full-time Christian ministry. I strongly desired it, and felt that this was something I was being called to. However, there were challenges ahead I did not know how to face. During that time, I was reminded that as a believer I have been given the gift of the Holy Spirit. I could rely on His counsel and guidance. As I considered the future, I was assured that God who called me will faithfully take care of me and my needs, and I just needed to surrender myself to Him in obedience.
When I surrendered, I felt a huge burden lifted off my mind, and I attribute that to the work of God's Spirit in my life. He has not stopped leading and guiding me to this point of my life, and I know He never will.
When faced with problems, I remind myself that the Holy Spirit continually encourages me, assures me of God's presence and guides me forward. I can rely on and trust God even through hard times, and I can worship Him knowing that His Spirit is always with me, encouraging me, and working in and through me to fulfill His purposes (Proverbs 3:5-6, Philippians 2:13).
3. Assure Yourself of God's Everlasting Love
God's Word assures me of His perfect love towards me, and prayer keeps me connected with Him and listening to His heartbeat. God's perfect love, unlike human love, is unconditional. God's love is forever and lasts for generations to come (Psalm 100:5). This truth about God comforts my fearful mind. It reassures me of God's hand on my future, however uncertain and daunting that future may be. I know God has my best interests at heart, even as Philippians 1:6 says, God has begun a good work in me, and He will carry it out to completion at the day of Jesus Christ.
I know that I can safely hand over my troubles to God, trusting Him to give me victory over those life situations. Even though it is hard to stop worrying entirely, knowing and experiencing God's love for me helps me re-focus my entire being to worship. And when I worship God, even my worst troubles pale in the light of His love.
Ultimately, while life's hardships are difficult to deal with, they are still temporary. Paul says in 2 Corinthians 4:16-17 that while we waste away on the outside, inwardly we are being renewed everyday. Our momentary afflictions are preparing for us an eternal weight of glory beyond all comparison, and so let us not to lose heart! When we honor God through worship that He alone deserves, our inner selves are being renewed. Our troubles may last for a while, sometimes even for a lifetime, but worship is for eternity.
Worship ushers us into God's presence, where there is peace, assurance and calmness of heart. And that is what we especially need in those hard times. Worship helps tide us over those difficult times of life, and gives us hope for an eternity—where there will be no more tears, death, suffering, crying or pain (Revelation 21:4). Come, let us worship our God!
https://ymi.today/wp-content/uploads/2019/06/How-Can-I-Worship-God-Through-Tough-Times.jpg
613
1024
Contributor
https://ymi.today/wp-content/uploads/2017/05/ymi-logo-black-3.png
Contributor
2019-06-04 12:00:03
2019-06-04 15:20:20
How Can I Worship God Through Tough Times?