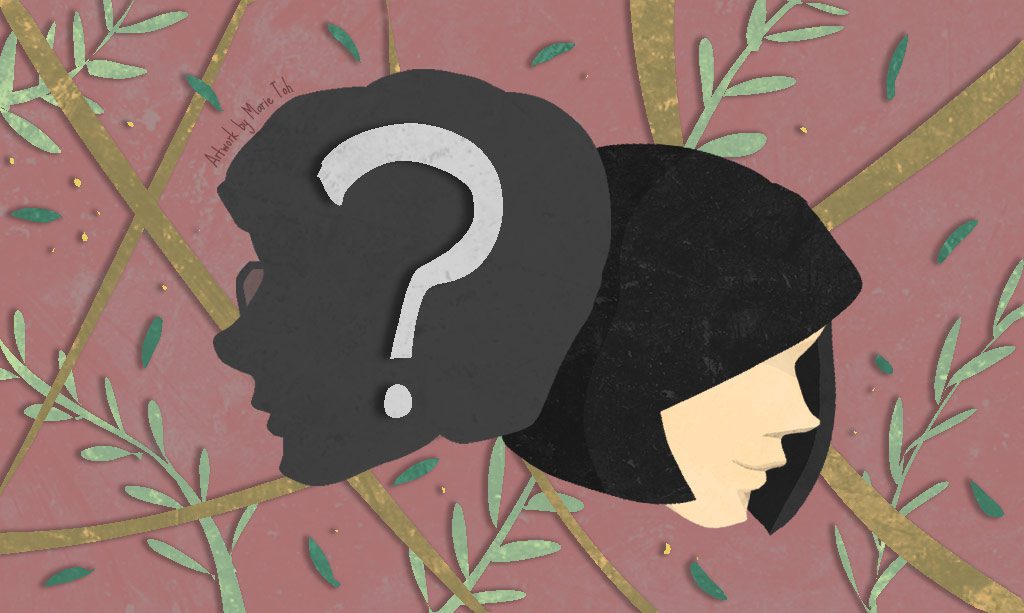 Dating can be terrifying and tiring—how do you know that the guy you're dating really is the one to marry? I asked this question before, 16 months ago to be exact. Sixteen months on, I'm grateful to God and my family members for helping me in my decision. I don't have a wealth of experience, but below are five telltale signs that have helped me decide if a guy is marriage material or not.
1. He listens.
I've come to realize that men are natural problem-solvers. While growing up, my dad and uncles were always well-equipped with solutions whenever the ladies in the house expressed helplessness in certain situations. Unfortunately, most men tend to overuse this tendency, especially when their other halves are upset. Usually what most women want when they are down and out is for the guy to be quiet and just be there for them. They do not want the man to offer completely untimely and sometimes insensitive solutions. Instead, they desire company and comfort which is best felt when their husbands or boyfriends quietly let them share their emotions and concern.
2. He is concerned about what concerns you.
At the beginning of the relationship, most men would be concerned about everything that involves their other halves. But as time wears on, they sometimes stop showing up for events and start taking certain things for granted. Someone that you can spend the rest of your life with will make your concerns his concerns. When he knows that there is an important event that you need to attend, he shows up in support. For me, it was when my boyfriend (now husband) showed up for my late grandmother's funeral. She meant the world to me and him showing up at the funeral meant a lot to me too.
3. He is quick to say "I'm sorry."
Garrett McCoy once said, "I'd rather apologize to you for not being who you want me to be than apologize to God for not being who I should be." A man who is quick to apologize demonstrates his maturity by admitting he is at fault and shows his desire for reconciliation. It shows that he is not governed by masculine pride but is willing to be vulnerable and grow together in the relationship. I personally believe that in many situations, the words "I am sorry" can be more precious than the words "I love you."
4. He gets along well with your family.
My family is a huge part of my life and it is important for me that my husband is well-liked by them. I'm thankful that my aunts dote on him by cooking his favorite food when we visit them. My husband also goes out of his way to help my aunts when they require some manual work done around the house. Getting a thumbs-up from the family is a great endorsement and attests to his character. If he has a good character, that's more than half the battle won!
5. He is God-fearing.
I have heard this phrase many times—"A couple that prays together, stays together." I'm thankful that my husband and I have been praying together regularly, even before we were married. In addition to that, I'm thankful to see his fear of the Lord reflected in his obedience. These past nine months of marriage have given me a firsthand view of how he intentionally sets aside time every morning to be with God, reads the Bible daily, and often discusses Scripture with me. This has inspired me to be more diligent in my prayer life and quiet time.
The past nine months have taught me that a marriage involves two flawed, sinful individuals, who cannot form a perfect union alone. Instead, it takes a "third party"—God—to make the two become one.
So marry someone because of who they are striving to become more like and join them on their journey. I've been warned that the road ahead will be a tough one, filled with joys and sorrows. But we can take heart that in addition to having a lifelong companion to walk with, we also have Christ at the center of the marriage and, more importantly, the center of our lives.
https://ymi.today/wp-content/uploads/2015/02/5-ways-to-know-he-is-the-one-to-marry.jpg
613
1024
Tracy Phua
https://ymi.today/wp-content/uploads/2017/05/ymi-logo-black-3.png
Tracy Phua
2015-02-06 17:00:53
2022-10-11 14:46:30
5 Ways to Know He is the One to Marry