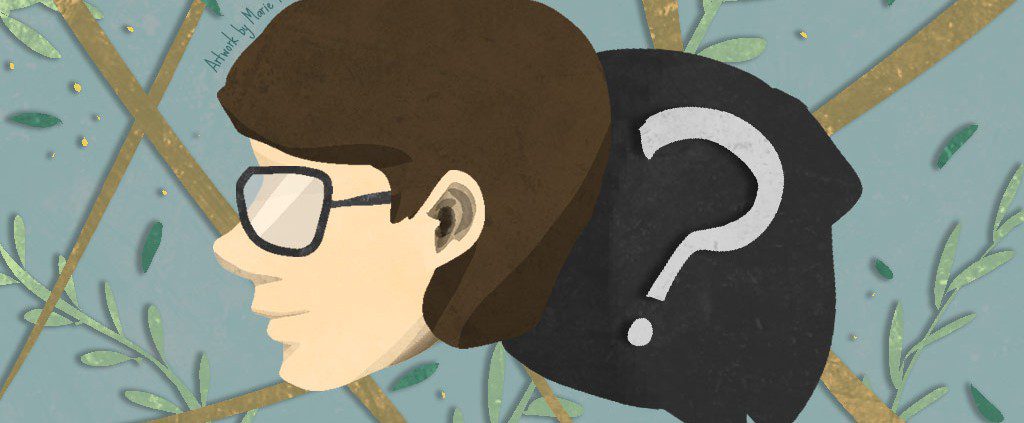 Written By Alex Tee
"How do you know if she is the one?"
This, perhaps, is one of the more common questions I've been asked by those who know that I am in a relationship. If I'm being honest, the first response that comes to my mind is, "I don't know", simply because it will be too presumptuous on my part to claim that I know better than God who should be the right one for me. But to avoid sounding like I've been blindly led into a relationship, here's five ways—based on my own experience—that have helped me determine she is the one for me.
1. She doesn't change me to be who she wants me to be
I can never be like her favorite Korean star, Lee Min Ho. Neither am I as rich or as smart as her circle of friends. Yet she does not compare me with them, but instead always gently reminds me to be the kind of man God would want me to be. Often, as a full-time Christian worker, I have moments when I feel like giving up and getting a white-collar job. But she always reminds me that it is by no coincidence that I am involved in full-time youth ministry and that it is a tremendous privilege to be doing what I am doing even though I am not the smartest nor the most eloquent by the world's standards. It takes a lot of humility to accept those words, but even more courage on her part to verbalize it and encourage me to be a man who pursues the things of God.
2. She listens to God
When God speaks, we do our best to listen. When two persons are angry, whatever is said by either party is often not well received because we choose to focus and dwell on our own rights and preferences. But when our reference point is God, we know that His Word overrides our rights and steers our emotions and conversations toward the right response. Whenever I feel that I cannot get through to her, God never fails to speak to her through His Word to enable her to respond rightly, even in the heat of an argument.
3. She is open and honest to share her thoughts
One of the first "rules" we set in the early stages of dating is open and honest communication. I've been amazed by the level of comfort we have with each other to talk about everything under the sun, from sessions we've attended to the hurts we carry. Can you imagine having to hide your inner thoughts and darkest secrets from someone who will be with you for the rest of your life? Being transparent with each other—knowing that you will not be condemned or laughed at, but forgiven and comforted—is very important.
4. She is an active participant in the relationship
It takes two hands to clap. For a relationship to work, it takes both parties to be actively working on it. Your partner cannot be a "yes sir, yes sir, three bags full" partner, but one who participates actively with you. I am thankful that in our relationship, she doesn't allow me to be chauvinistic nor does she behave like a princess who cannot take "no" for an answer. I am glad that she questions my decisions to know where I am coming from and to help sharpen my thinking so that I can make better decisions in the future.
5. She loves (or learns to love) what I love
Being in a relationship does not mean the end of one's hobbies and interests. It does not mean you must find someone who loves the same things as you. While I am sporty by nature (one of my favorite sports is basketball), she is fearful of balls due to a bad childhood experience. But it did not mean I had to give up playing basketball; she's been supportive and occasionally joins in the game to learn to enjoy what I enjoy.
My final point is this: the Bible speaks of the principle of leaving and cleaving (Genesis 2:24). If you cannot see yourself leaving your old habits or preferences, giving up your "personal space" for her, learning to love what she loves, and being comfortable enough to bare your heart to her, perhaps what you're looking for is a playmate and not a soul mate.
Does this sound like an impossible and arduous endeavor? Take heart! This journey of leaving and cleaving is much more enjoyable than you ever imagined it to be.
https://ymi.today/wp-content/uploads/2015/02/5-ways-to-know-shes-the-one-to-marry-1024x423-1.jpg
423
1024
Contributor
https://ymi.today/wp-content/uploads/2017/05/ymi-logo-black-3.png
Contributor
2015-02-20 10:00:55
2022-10-11 14:26:37
5 Ways to Know She is the One to Marry