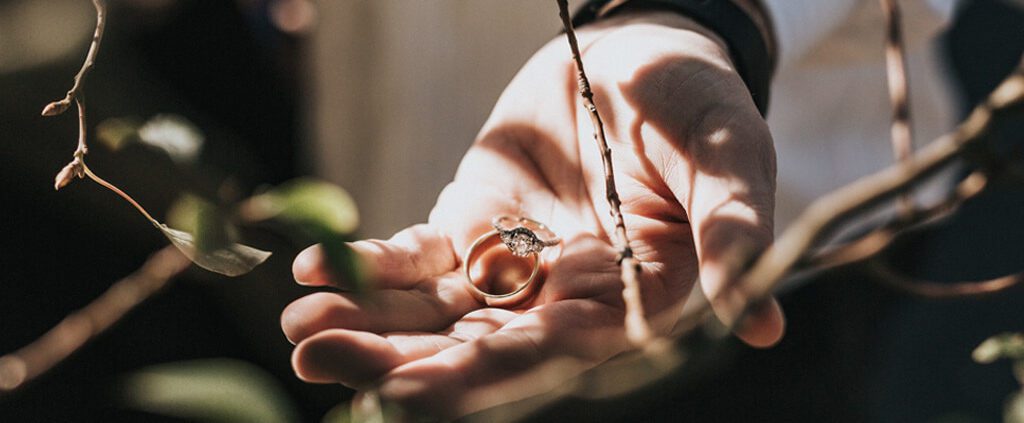 By Irene, as told to Jacq So
I first became serious about my faith in Jesus Christ in college. From then on, I knew what I wanted in a man—a Christian, but not just any Christian; I wanted a man whose commitment to the faith was "pastor level"—someone who regularly attended church and served in ministries. That was my idea of a man who was "spiritually stable".
I was getting courted by guys while I was in school, but I couldn't entertain anyone because of my parents' rule that I couldn't have a boyfriend until after college. Still, I wasn't too worried—at first. But then I found myself still single at 27, when my peers started getting married one by one.
I started to panic and began praying hard for a husband, to the point where I told God that I was willing to meet Him halfway. Even though I loved children, I said, "God, I'm OK without a child, but I want a husband".
When I reached the "dreaded" age of 30 with still no prospect of a life partner, I began to fear that I would end up an old maid.
Waiting with good character
Whenever I felt anxious about my single status, the Lord would lead me to the story of Abraham's wife, Sarah, as a reminder that He's not bound by our "biological clock". Whenever I felt discouraged, I would ask Him to show me that He was listening to my prayers, and He would oblige—I would suddenly meet a guy, get set up on a date, or someone would ask me out.
Even though none of those guys turned out to be "The One", I saw God encouraging me through these encounters, if only to remind me that He was listening.
The Lord also blessed me with the freedom to enjoy serving the church as a single woman. I got involved in many ministries, including leading the adults fellowship for several years. I was also mentored by some wise older people in the church who regarded me as their daughter and constantly prayed for me.
Over time, I came to see that God was teaching me the meaning of waiting with patience and good character. As I sought His will for me where marriage was concerned, I began to grasp the importance of knowing who God is, because I couldn't trust Him with my future unless I understood why I could trust Him with anything at all. This moved me to further build up my relationship with Jesus through being rooted in the Word and communicating with Him constantly in prayer.
Coming to know God more intimately led me to appreciate where I was. I learned to be thankful for what I had, instead of grumbling that God wasn't operating according to my timing. I understood that I had to do whatever He wanted me to do now, in the season of life I was in, not simply sit around and wait for Him to bring me "The One".
I also came to see what was wrong with how I had been praying about marriage. I was trying to bargain with the Lord, in effect limiting His power in terms of what He could give me. If He so willed, He was capable of giving me both marriage and children; I didn't have to offer to sacrifice one for the other.
That said, He was also capable of giving me neither. Hard as it was, I understood that He would give according to His will and not according to what I wanted.
For nearly 15 years, God had called me to focus on Him alone. Little did I know that He was already at work in another soul that He would soon bring back into my life.
Holding to the right standard
As it turns out, I had actually already met my husband—in high school.
Ever since we were teenagers, my husband had already decided that I was his dream girl. Even at that age, he realised that he saw in me the qualities he wanted in his future spouse. But while Mike was my best friend in high school, I just didn't see him as anything more than that. He courted me twice, and both times I turned him down. After that, we stopped communicating to put some distance between us.
Some years later, I started running into him near my office. It turned out that he was now working in the same area after being transferred by his company. We began to reconnect as friends, and I took the opportunity to invite him to a Bible study fellowship.
Mike had attended church in his youth, but had since fallen away from God. However, after listening to me talk about my spiritual mentors at church and their impact on my life, he was intrigued and agreed to attend the fellowship. He ended up encountering the Lord, and was genuinely moved to seek Jesus in the Word and in prayer. He began to rebuild his relationship with Christ.
When Mike began to show interest in me again after we had spent more time together, I hesitated because I was still holding to my old standards of having a spiritual giant for a life partner. I also saw myself as more "stable" than he was—I had been a Christian for much longer, and I served very visibly in the church while he was a new believer who was just attending services and fellowships.
After some time, the Lord led me to reflect on Ephesians 4:2, which exhorts believers to "be completely humble and gentle; be patient, bearing with one another in love". The passage struck me because I realised how prideful I had been in the way I pictured my criteria. I couldn't really say that Mike wasn't stable in his relationship with Christ just because he hadn't reached my "tenure" in the faith.
God made it clear to me that what I should be looking for was a man who shared my faith, who was always seeking Jesus as I was, and who feared and revered Him every day of his life. He opened my eyes to how Mike embodied the qualities highlighted in 1 Corinthians 13:4-7—he was a man who displayed kindness and patience, was not easily angered, and was forgiving.
I came to see that Mike was intentionally aiming to live out that love in his life, not just based on how he treated me, but also the way he treated his family, our friends, and the members of the church community he was becoming a part of.
It took a year of courtship on his part, but guided by wisdom and encouragement from God's Word as well as our prayer partners who faithfully interceded for us, Mike and I finally began a romantic relationship.
Never early, never late
Eventually, Mike asked me to marry him. It was finally going to happen—I was going to be a wife! However, there were things God still needed to teach me before we made it to the altar.
After being single for so long, I had gotten used to putting my responsibilities to the church first, and Mike would often come second. At one point he confessed that my inability to prioritise him made him unsure as to whether we would actually get married. This made me realise that it was time for my priorities to change. I had been able to focus solely on ministry in the past, but now I needed to "think about [my] earthly responsibilities and how to please [my] husband" (1 Corinthians 7:34, ESV).
Godly counselling became crucial to Mike and me as we learned to communicate openly with each other about our concerns and fears, especially on serious matters we had hesitated to talk about before. When the wedding preparation process unearthed bothersome quirks in us that we hadn't encountered before, we had to learn how to deal with them. In the process, I was able to understand what it meant to choose love, especially when those quirks triggered my temper.
When I cemented that choice in my vows on our wedding day, I was already 39. Yet the Lord showed me that His timing is never a second early or a second late. Indeed, God proved Himself faithful again when, a year later, He gave us a daughter.
Trusting God's promises
As I look back on the journey the Lord led me on, it was in making my relationship with Jesus a priority that I came to better understand His heart for me. I was able to discover the promises He was leading me to claim—not just those related to marriage and children, but in every aspect of my life.
God has many promises for us in the Bible. If God tells you, "don't be afraid for I am with you" (Isaiah 41:10), claim that promise and don't be afraid. If He tells you that He will "never leave you or forsake you" (Deuteronomy 31:6), then believe Him.
Unfortunately, there are times that we brush off these promises because they're not in line with what we want. But in choosing not to accept these promises, we are only making things difficult for ourselves.
There can also be times when God is leading us to specific situations, but He hasn't revealed His timing. In such times, we can take comfort from Abraham's experience—even when God promised Abraham a son, He didn't give a clear timetable either (Genesis 15), but Abraham "did not waver through unbelief … but was strengthened in his faith and gave glory to God, being fully persuaded that God had power to do what he had promised" (Romans 4:20-21).
It has been four years since I married Mike, and I see all the more how the Lord's ways did end up being the best for me, even though I didn't know back then where all my waiting was going. In choosing to trust God and not rush into marriage without His blessing, I'm now able to enjoy a marriage that truly has hope for forever, getting to partner with a husband who also believes in putting Jesus at the centre of our union.
For 20 years, I held on to God's promises for my life and my future. And He demonstrated that indeed, nothing is impossible for Him.
https://ymi.today/wp-content/uploads/2023/03/Where-God-Was-When-I-Married-Late.jpg
613
1024
Contributor
https://ymi.today/wp-content/uploads/2017/05/ymi-logo-black-3.png
Contributor
2023-03-06 12:00:25
2023-03-06 12:01:37
Where God Was When I Married Late