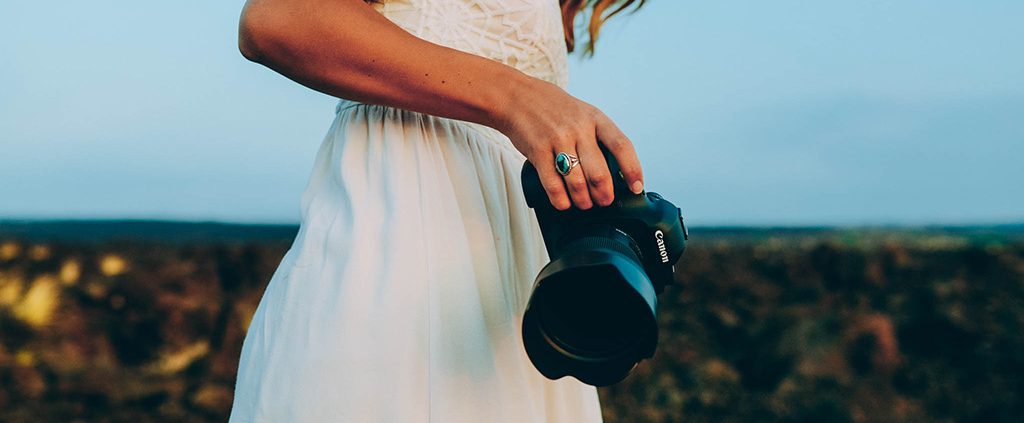 Photo taken by Blake Wisz
YMI Reading James
Day 25 | James 4:13-17
A couple of years back, I was planning a big trip to North America that was centered on hitting some of the continent's famed hiking trails. I'd bought all the equipment for it—a sturdy backpack, a state-of-the-art tent, and guide books for each hiking trail I was planning on tackling. In the months preceding the trip, I was consumed by the fantasy of experiencing the wild. During university lectures I would be on my laptop, either trawling Amazon for the latest camping gear or reading up on other hikers' experiences on the trail.
However, about two months before I was set to fly off, a sporting accident disrupted my plans. I ruptured a ligament in my knee, effectively ending all hopes I had of tackling the rugged North American wilderness. All the obsessive fantasizing and planning I had done over the last six months were laid to waste. To say I was disappointed would be an understatement. My time in North America was tainted with a bitterness of what could have been.
James leaves us with no illusions about the fragility of our human plans and life on earth. This flies in the face of our natural instincts. Like the example in James, we often busy ourselves making plans for our lives so much that we can forget to do the "good [we] ought to do" (v. 17). Furthermore, we can be tempted to feel invincible, as if we are the masters of our own destiny. In contrast, James describes life as a mist—fleeting and delicate (v. 14).
This serves as a warning that we really don't have as much control over our lives as we would like to think. We might make plans and arrange our lives around our ambitions and assumptions of success, but the truth is, none of us can offer any guarantees. More than that, James reminds us that it is the Lord who holds the ultimate control over our lives. It is His will over our lives that carries the most weight, overruling whatever plans we may conceive.
In fact, the pretence of control puffs us up. It gives us a false sense of self-sufficiency that James calls arrogance. It's an arrogance that pays no attention to God's sovereign will, instead living as one pleases.
According to James, all this flies in the face of how a Christian should be living. Real faith involves deference to God's sovereign will. Firstly, this means acknowledging our dependence on God, and how it is His will that ultimately decides our future. Additionally, verse 17 also points out that it means having our own plans take the backseat. In its place, we are to let our lives be driven by what God wants us to do.
This doesn't mean that we should avoid planning ahead. Rather, James calls us to take reference from God's word. In retrospect, I gave little acknowledgement to God in the planning of my big trip. Rather than live in submission to His word, my response betrayed an attitude that placed my will before His. The experience showed me that as much as we make our plans, they're fallible. As such, we should focus our efforts on keeping God at the center of our plans instead.
—Andrew Koay, Australia

Questions for reflection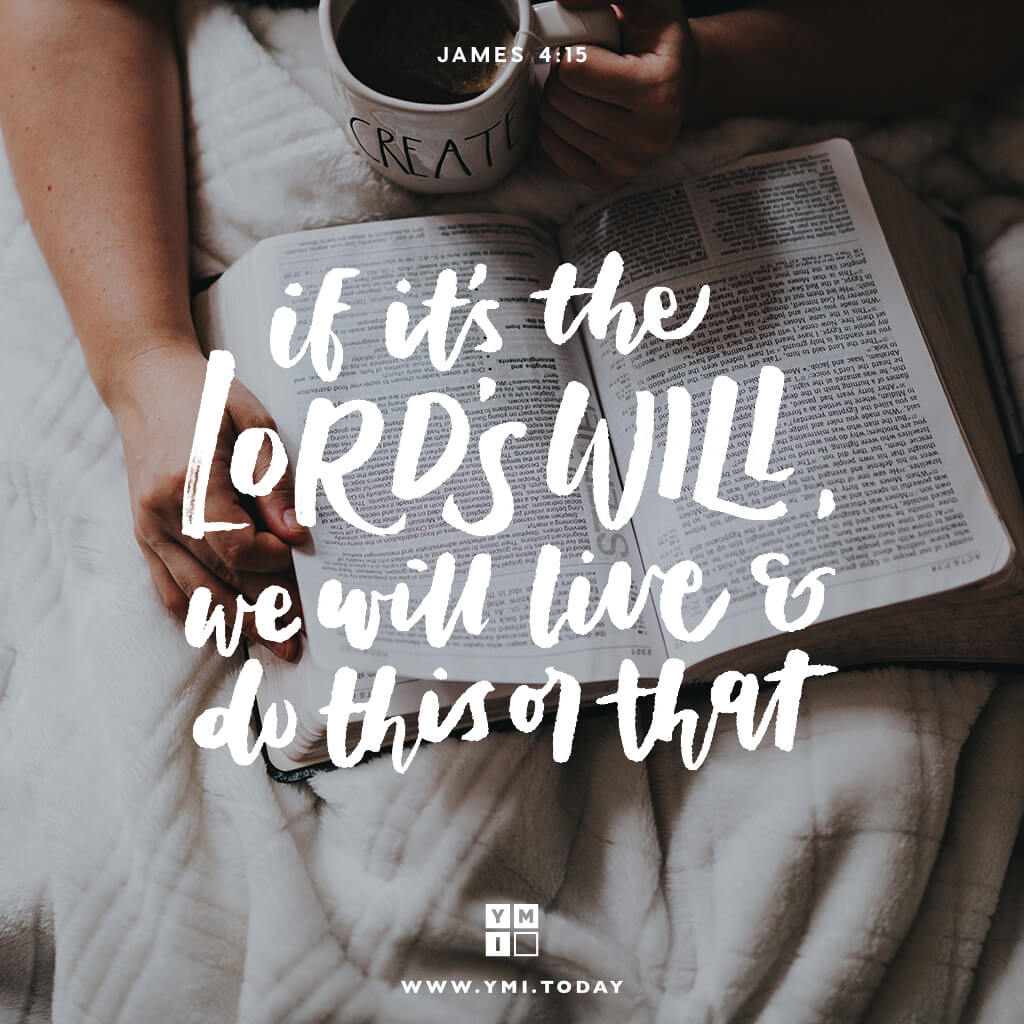 Hand-lettering by Rachel Tu
---
Andrew's guilty pleasure involves rocking out to hits of the 80's such as A-ha's seminal art piece, Take On Me. He can usually be found laughing among friends or shushing them in a cinema. Currently spending 4 years of his life studying political science and sociology, Andrew looks forward to graduating and working at McDonald's. However, he knows that the true work is advancing the Gospel. He is partial to great Mexican food and rejoices in its scarcity in his part of the world, knowing that it's a reminder not to get too attached to this life but to look forward to the new creation.
Return to YMI Reading James Homepage
https://ymi.today/wp-content/uploads/2018/03/Day-25.jpg
613
1024
YMI
https://ymi.today/wp-content/uploads/2017/05/ymi-logo-black-3.png
YMI
2021-05-27 00:00:30
2021-10-01 12:05:31
Who's Really in Control?