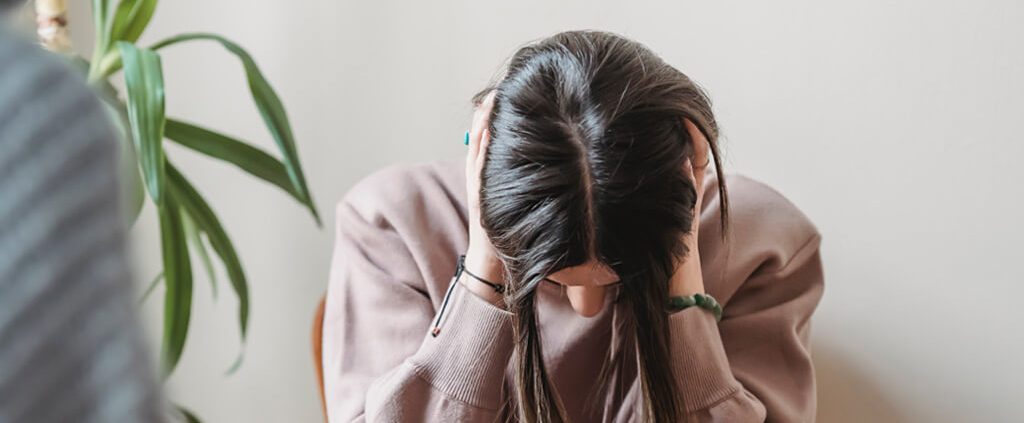 Written by Deborah Lee, Singapore
The past few months have been tough. In February, my husband had a seizure due to stress. He had not been coping well with all the changes at work and ended up leaving his job in March. Since then, he has been searching for a job, but with the pandemic, the job market has been bleak. And so, I thought we would need to be more prudent with our expenses while we live on my income.
But he was not willing to compromise on a significant expense—to let go of the helper who had joined us for just a couple of months. Since we have a relatively small flat, I felt this was a non-essential expense that we could cut out, and we could manage by doing some basic tidying and having takeout food, and then leave the heavier chores for the weekends. But he insisted that it is necessary to have someone at home and available at all times, who can clean and prepare meals for him.
It frustrated me that he refused to listen to my explanation and proposals. I felt he was being immature, because he didn't want to have to change his lifestyle. And so, in anger, I blurted out these words, "You are not hearing me out. If you love me, you would have listened to my concerns!"
As I stewed over the situation, I thought about how it seemed that my husband only wants me to submit (Ephesians 5:22) to his preference and decision. When I think of submission, I've always thought it should be done in a way that would be helpful for my husband as well, keeping in mind that it should be "out of reverence for Christ" (Ephesians 5:21). But my husband thinks that it in marriage, the wife should submit by agreeing or conceding to all the husband's decisions. I felt hurt when I started thinking, isn't he also supposed to love me in return (Ephesians 5:25)? As much as I had wanted him to love me by giving some thought to my suggestion, I knew I could not change his mind.
Ephesians 5:25, "Husbands, love your wives, just as Christ loved the church and give himself up for her . . ." could be a painful verse if I were to focus only on how my husband was or wasn't loving. But as I reflected on the verse some more, I remembered that it also says in verses 26-27 that Christ loved the church and gave himself up for her to make her holy, blameless, and pure.
I realised that my lack of patience (shouting at my husband and hiding away in the room) wasn't very Christ-like. I am reminded that I, too, am a sinner. Yet, by saving me, Christ has shown me grace instead of condemnation. And with that grace, I can also show my husband grace.
Even though marriage has shown me my ugly side, I am assured that Christ has never stopped loving me. On the days that I feel drained and emptied out, I am reminded that Christ first emptied Himself for us (Philippians 2:6-8).  For that reason, I, too, need to constantly die to myself and persevere in endurance if I wish to display Christ-like love in my marriage. Yet, this is the hope I have: as I die to myself, I will gain Christ (2 Timothy 2:11-13), and I will never trade it for anything less.
Extending Grace to My Husband
When I put myself in my husband's shoes, I can see how the seizures that attack him once every few months make it harder for him to secure a job, especially in the current economy. This has been adding to the stress he's been experiencing, especially in the face of silence and rejections from his job applications. When I really listened to him and his concerns, I found out that he wanted to have the helper around because he was afraid of being left alone during a seizure. .
What I thought was his refusal to scale back to a simpler lifestyle or to acknowledge my concerns began to take on a different form. I realised that when a member of the family loses his job, one of the best ways we can support and encourage that person is to be as affirming as we can, to cheer him on, and to assure him that we are looking out for his well-being, so that he knows he is not going through this season alone. Rallying together as a family to understand each other's needs in this season will greatly help prevent any misunderstandings and strengthen the bonds of the family.
After receiving assurance from God's Word, I felt convicted to sow peace in our marriage as a servant of God (Matthew 5:9). So I made peace with my husband by affirming him that I am on his side and that I care for him.
While I now see how the helper's salary has become an essential expense for this season, we realised that we could still help each other reduce our household expenses in simple ways, such as reminding one another to switch off the lights, charging outlets, and water taps when we're not using them to reduce the utility bills, and looking out for the best deals when buying household necessities. It also seems like the call for me during this time is to walk by faith (2 Corinthians 5:7) and trust in God's provision to see us through as a family.
I also sent a text message to my support group leader for prayer support, wisdom, and strength, and she prayed with me for the journey ahead and encouraged me that what I was doing was honorable in the sight of God. I was also encouraged by the group of wives that I meet online with for Bible study. Whenever we share our woes with each other, we are reminded that though none of us, or our husbands, are perfect, we do have a perfect heavenly Father in whom we can hope and trust absolutely. Our hopes are not diminished because He who called us is faithful and will sanctify us and keep us blameless before Him (1 Thessalonians 5:23-24).
https://ymi.today/wp-content/uploads/2021/05/When-I-Argued-with-My-Husband-About-Money.jpg
613
1024
Contributor
https://ymi.today/wp-content/uploads/2017/05/ymi-logo-black-3.png
Contributor
2021-05-27 16:00:10
2021-05-27 15:03:09
When I Argued with My Husband About Money