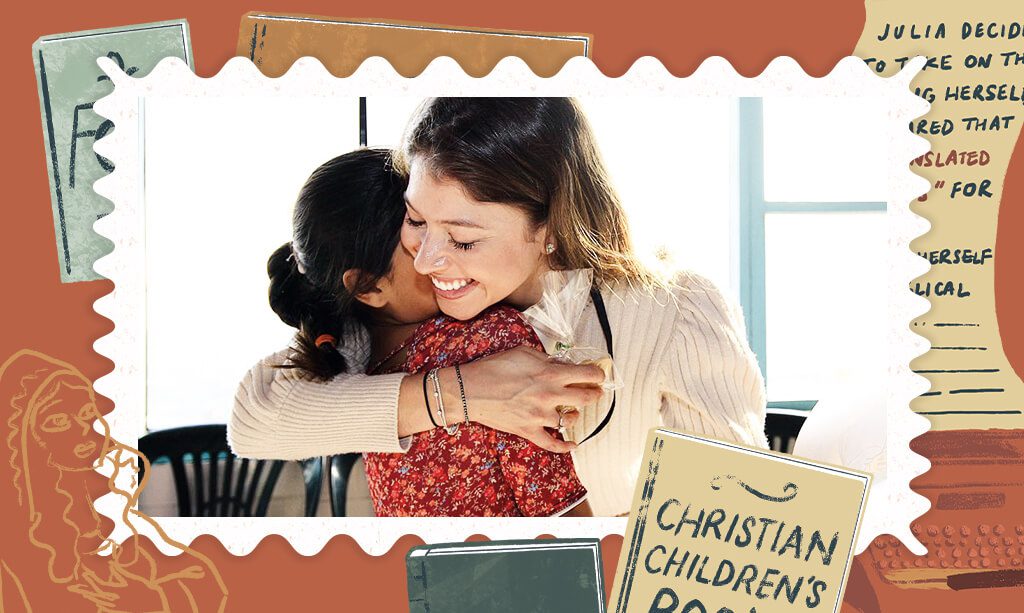 All photos courtesy of Julia Malucelli
Julia Malucelli is bringing the age-old story of Queen Esther into the hands of young children around the world, in the hopes that the Jewish woman's courage will encourage them to see themselves as God intended them to be: called with a purpose. 
The 27-year-old civil engineer is the daughter of a successful businessman, who has around 60 subsidiaries ranging from banking, construction, television companies, and hospitality—to name a few—under his care. 
By turning the popular story of Queen Esther, who was used by God to save her own people from persecution, into a children's book, Julia is hoping to use her material possessions to change the lives of the next generation. The book is illustrated by a well-known Brazilian illustrator, Ziraldo, and has cost USD$30,000 to date.
Ziraldo is one of Brazil's most lauded figures, and his work has won him numerous awards, both locally and abroad. He's famous for publishing his own series of comic books, featuring San Perere, a one-legged character famous in Brazilian mythology. 
There's a need for Christian children books, Julia tells YMI over a video interview. "Here in Brazil, there isn't that much good Christian content for children. There's a gap that we need to fill, so they [the children] aren't fulfilled by worldly things, but by the power of the Word that changes them and fortifies them." 
Esther is the perfect role model for children, especially for young girls, who often look up to princesses in fairy tales, Julia says. But Esther was not your average princess waiting to be rescued by a worldly knight in shining armor. "She was chosen for a purpose. She had the wisdom that only women who are very connected to God can have," Julia adds.  
More Than A Feverish Dream
The inspiration for a children's book on Queen Esther came about three years ago, when Julia was laid up in bed fighting off a super bacteria. As Julia was too weak to move, her mom suggested she read books or watch TV to keep herself occupied. A Christian television station was airing a series on Esther at the time, which got Julia started on re-reading the account of Esther in the Bible—and she was captivated by it.
"That was how beautiful the story is, it's about a woman actually making a difference, and listening to the plans that God has for her," Julia says. 
By the time Julia had recovered from her sickness, a dream had been planted in her heart: "It was to write a child's book for girls to know that they are Esthers; that every little girl is born for a purpose." 
However, the civil engineering graduate had never done any creative writing before. "I don't know anything about the industry, about writing children's books. I'm not an illustrator," she says. 
Undeterred, she left both the writing and illustration in God's hands—and slowly began to see how God would come through for her.  
Julia decided to take on the writing herself, and shared that God "translated the words" for her as she immersed herself in the biblical account, helping her put them into words that kids could understand. 
As for the illustration, little did she know that she would end up partnering with Ziraldo. Their meeting was a huge coincidence, Julia says. 
She met Ziraldo at a meeting with her administration team and a potential client. "He [Ziraldo] was just passing by the city with this friend [the potential client]," Julia says. "At that time, the business I was in had nothing to do with literature." 
The meeting, Julia believed, had to be from God. "It's impossible not to be God, because I didn't know him, he's from another city, and he's 85 years old," she shares. 
Excited, Julia told him about her plans for a children's book, only to be rejected. The illustrator, who was not a Christian, didn't think he was able to help Julia with the project because he had neither the experience, nor the desire to write and illustrate stories "based on religion".  
So, it was back to the drawing board  for Julia. She decided to continue to entrust her plans to God. After all, if it was His will, He would find a way to bring it to fruition.
The Turnaround: The Artist Says "Yes"!
However, two months later, Ziraldo contacted Julia, agreeing to work alongside her on the Queen Esther project. 
He had had a health scare, which left him thinking about the brevity of life, and in turn a change of heart to help Julia bring her project to life. To help Ziraldo and his team, she sent a copy of the Bible to them so they could read up on the account of Esther. A few months down the road, Julia paid Ziraldo a visit, and to her surprise and amazement, the drawings were all done. "It was fantastic, it was amazing," Julia says, pleased that the drawings perfectly captured the story of Esther.
There was another surprise awaiting Julia: she discovered the Bible gifted to the team had led one of them to become a Christian, and had sparked a conversation on God and Christianity among them. 
Queen Esther: A Story to be Shared 
It took about five months for the entire project to be completed, and the process was a smooth one by the grace of God. "Once God 'stamped' in my heart the project and gave me a clear vision of what to do, He started to open the doors I needed just in time," Julia says. 
When the writing and illustrations were done, there was the question of how and where the book would be distributed. God's way of opening the doors led her to partner with Our Daily Bread Ministries (ODBM) as a distribution partner. A meeting was arranged with the team from ODBM, and three months later, a partnership was formed. 
"I didn't want the book to be just in the library or in a bookstore, I wanted it to reach the ones who needed it most. Orphanages, organizations and schools located in high risk communities and in poor areas. I wanted to reach those who could not buy the book," Julia says. . 
To date, a total of 50,000 copies of Queen Esther have been published and distributed in more than 20 countries. Together with the Our Daily Bread devotional, the books are distributed to schools that are too poor to afford resources for their students, or schools in "risk-zone" areas, where the students come from vulnerable families with parents who are either in prison or prone to violence. While the ministry has its own budget to aid with distribution, Julia has also raised money to help with costs.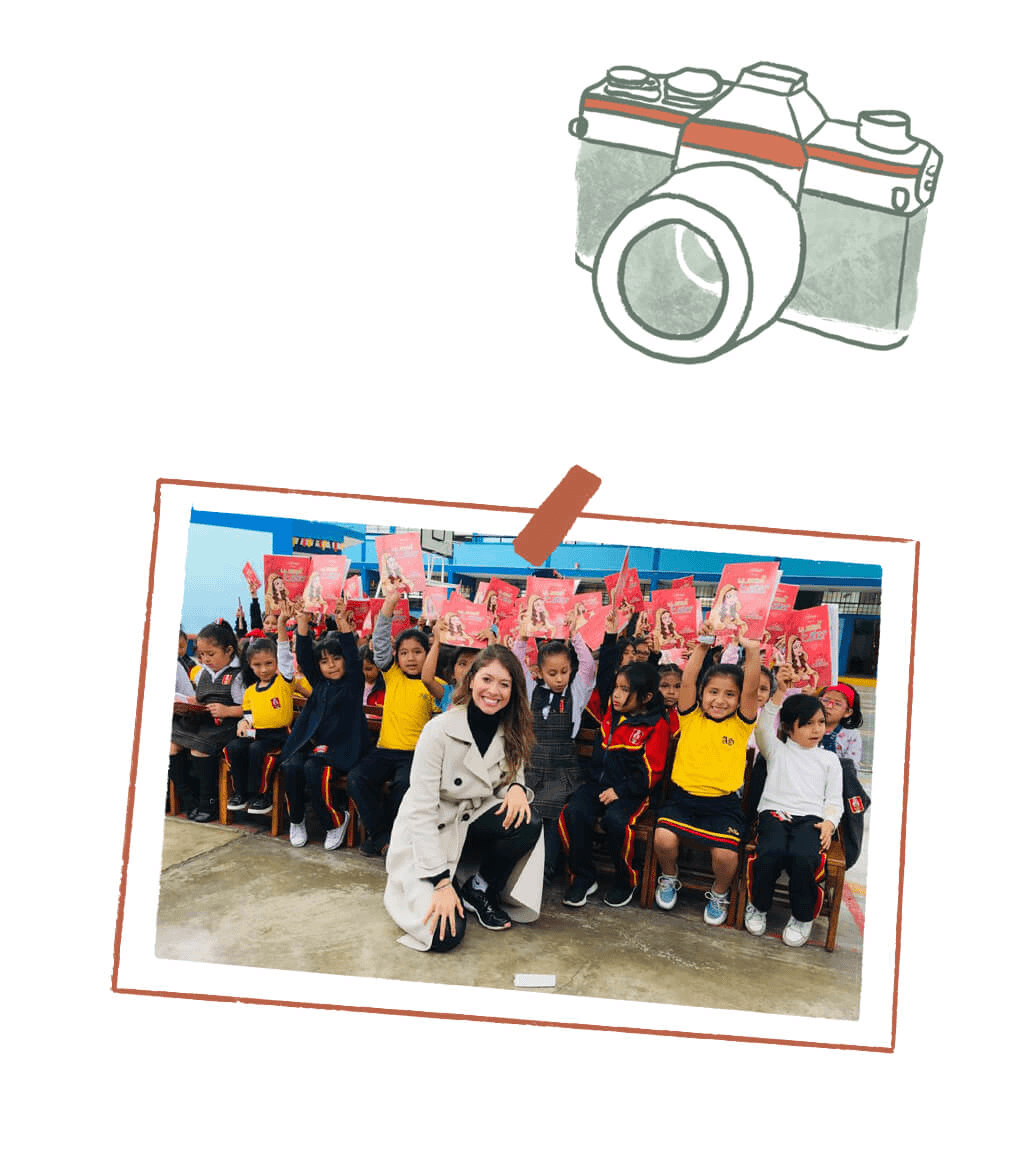 These funds were raised through a fashion bazaar, where second-hand clothes are sold at an affordable price. The bazaar was initially run to raise funds for missionaries in Northern Brazil, so they could buy land to build a local church in "a town with no Christian churches". The bazaar was a success, held twice a year, and it has since become Julia's main source of fundraising towards the Queen Esther project. 
The book is currently available in Portuguese, Spanish and English, with plans for a Hindi translation to reach out to India. "Whenever I've a country in my heart, I put it in God's hands," Julia said.
India has been on her mind for some time, having first visited the country as a fresh graduate with her parents. While she immediately fell in love with the country, with its rich culture, customs and food, she was also deeply impacted by the brokenness of India's caste system, and the treatment of girls, especially those of the dhalit (untouchables) class. She hopes the book will speak to the girls, by showing them that they are loved by God and that He has a purpose for their lives. Julia is also hoping to work with an organization in Nepal that's involved in rescuing girls from the sex trade.
But the plans for launching into India might have to be put on hold, as Julia has something else closer to home to look after at the moment: a brand new addition to her family.  
Julia had her first child, a baby girl named Aria, in May. Even though she'll be busy being a new mum, it doesn't mean she'll be taking her eyes off her Queen Esther project. "I'm going to focus on the project and on the baby. But let's see what God has." 
When asked what words of encouragement she has for young adults looking to do their part for God, she said: "The most important thing for us to do is to listen to God. Don't listen to the distractions and difficulties. When you've something that is for God, it's important to put everything in His hands, and stay with this burning flame in our hearts to make a difference".
Because after all, like Queen Esther, each of us is called to "leave something for this world, something good." 
https://ymi.today/wp-content/uploads/2020/12/Julia-feature-image.jpg
613
1024
Michele Ong
https://ymi.today/wp-content/uploads/2017/05/ymi-logo-black-3.png
Michele Ong
2020-12-08 17:00:23
2020-12-08 17:15:39
Julia Malucelli: Empowering Young Lives with $30,000 and a Story