Title: The Unseen and Unsung Heroes of Covid-19
Artwork by: YMI
Description: By now, most of us would have seen multiple posts on social media of everyday citizens clapping at the end of their driveway each evening, or clapping in unison, paying tribute to frontline workers, such as healthcare staff and delivery workers who've worked round-the-clock in the wake of #Covid19.  
While it's good to remember the efforts and sacrifices of these frontline fighters, let's also be quick to recognize many other hidden "frontliners" such as the cleaners, rubbish collectors, and hotel staffers, to name a few. The nature of their jobs mean it's not possible for them to work-from-home (wfh), but their exposure to public spaces make them more susceptible to the virus. 
Check out our list of unseen and unsung heroes below. Tag them on the post up on our Facebook and Instagram.
They're busy cleaning public toilets and spaces, wiping down every day touched surfaces from countertops to escalator handles. They're also probably lowly-paid too, and wfh is a luxury they can't afford. As they go about their daily work, they are constantly at risk of being exposed to the  virus, but that doesn't stop them from making sure that public spaces are spick and span.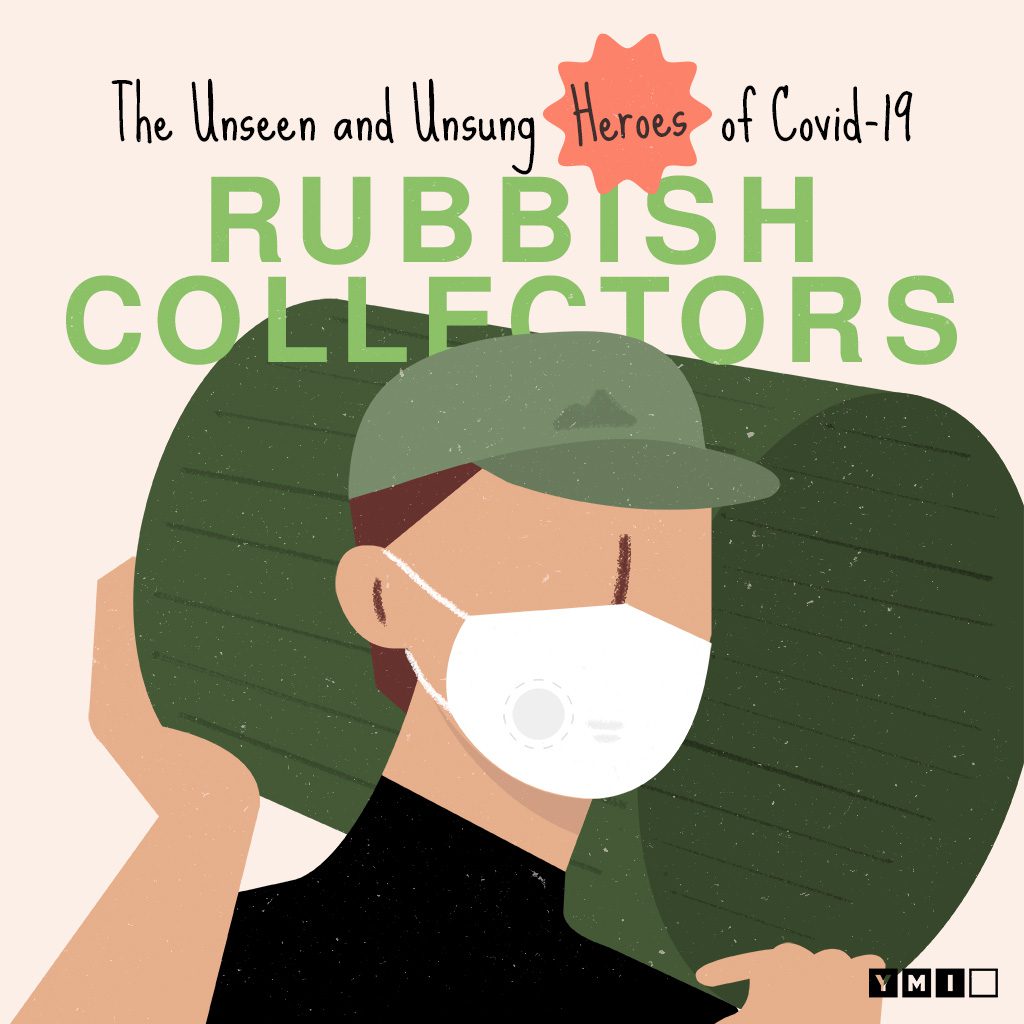 They're up at the crack of dawn, driving their big trucks up and down our streets, emptying our overflowing bins (wfh does generate an excess amount of rubbish). An essential worker, they can't refuse to collect our refuse, and each time they're out and about keeping our streets clean and tidy, they're putting their health at risk.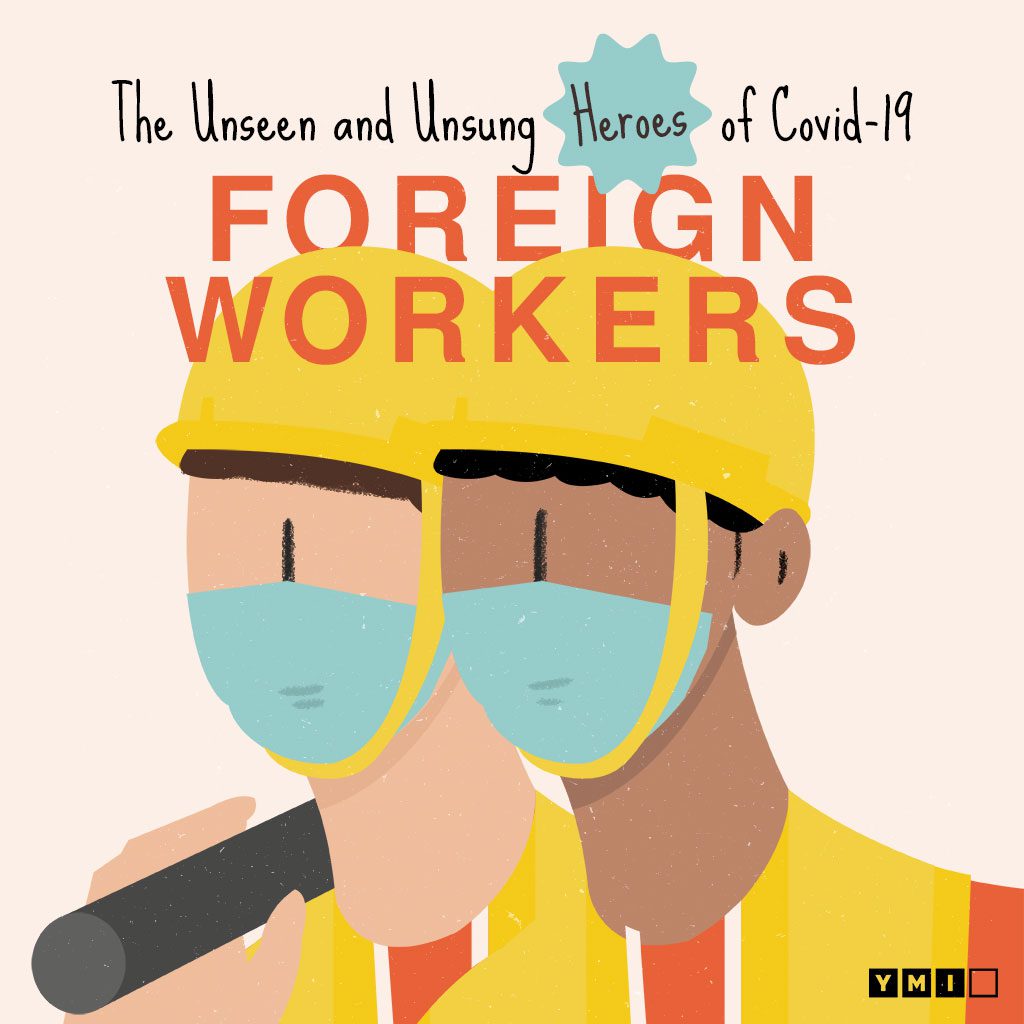 They leave their home countries for labor-intensive jobs on foreign soil. They work long, backbreaking hours, earning an unenviable pay packet for their hard work. They're also more likely to flat with a few other housemates in small, cramped quarters, in a bid to save on rent, and in turn, making them more susceptible to community transmission of Covid-19.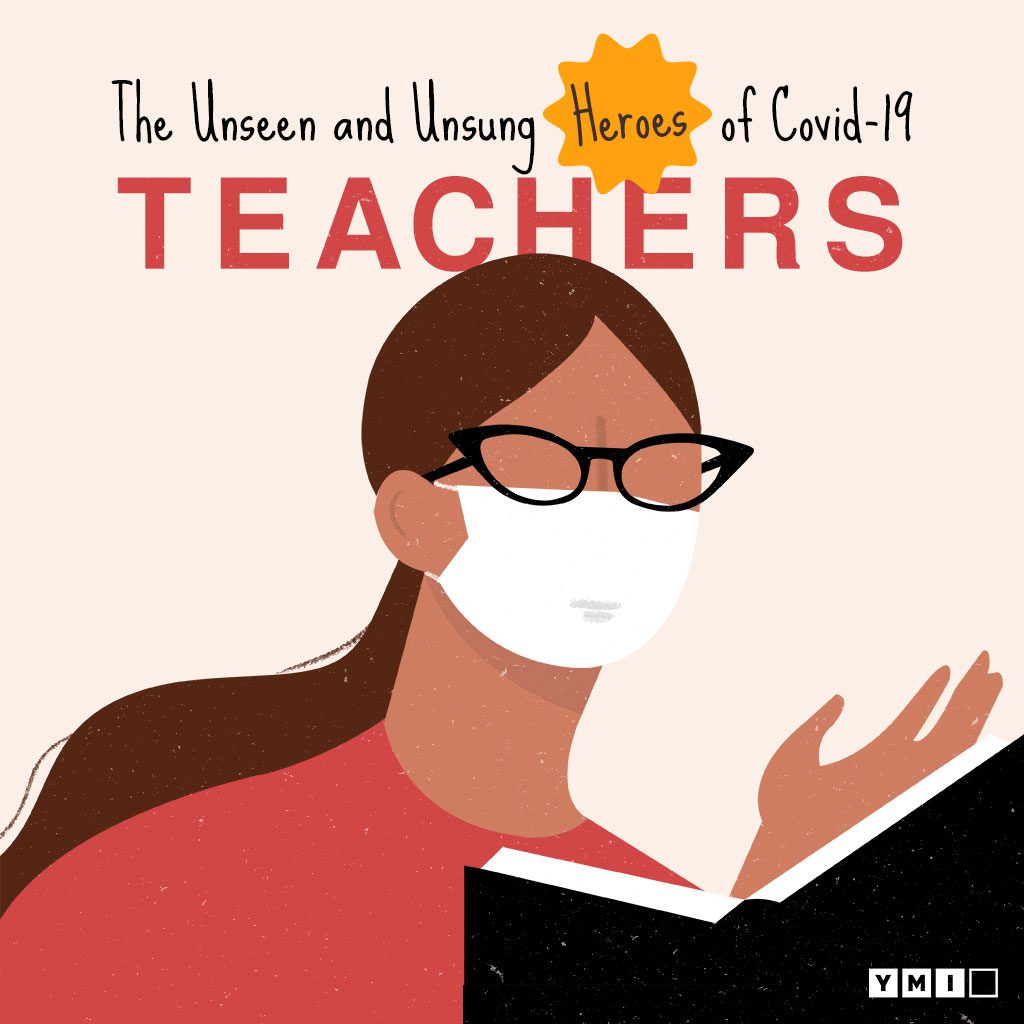 They're responsible for equipping and educating the next generation, or in some cases, simply seen as babysitters, hired to look after someone else's child for 8-hours. They're now having to teach their classes online, and with it, the extra workload of revising their teaching plans and learning new skills to manage a virtual classroom. For those who aren't doing remote learning, a small portion of dedicated teachers are heading back to schools to cater for students who aren't able to study from home during this time.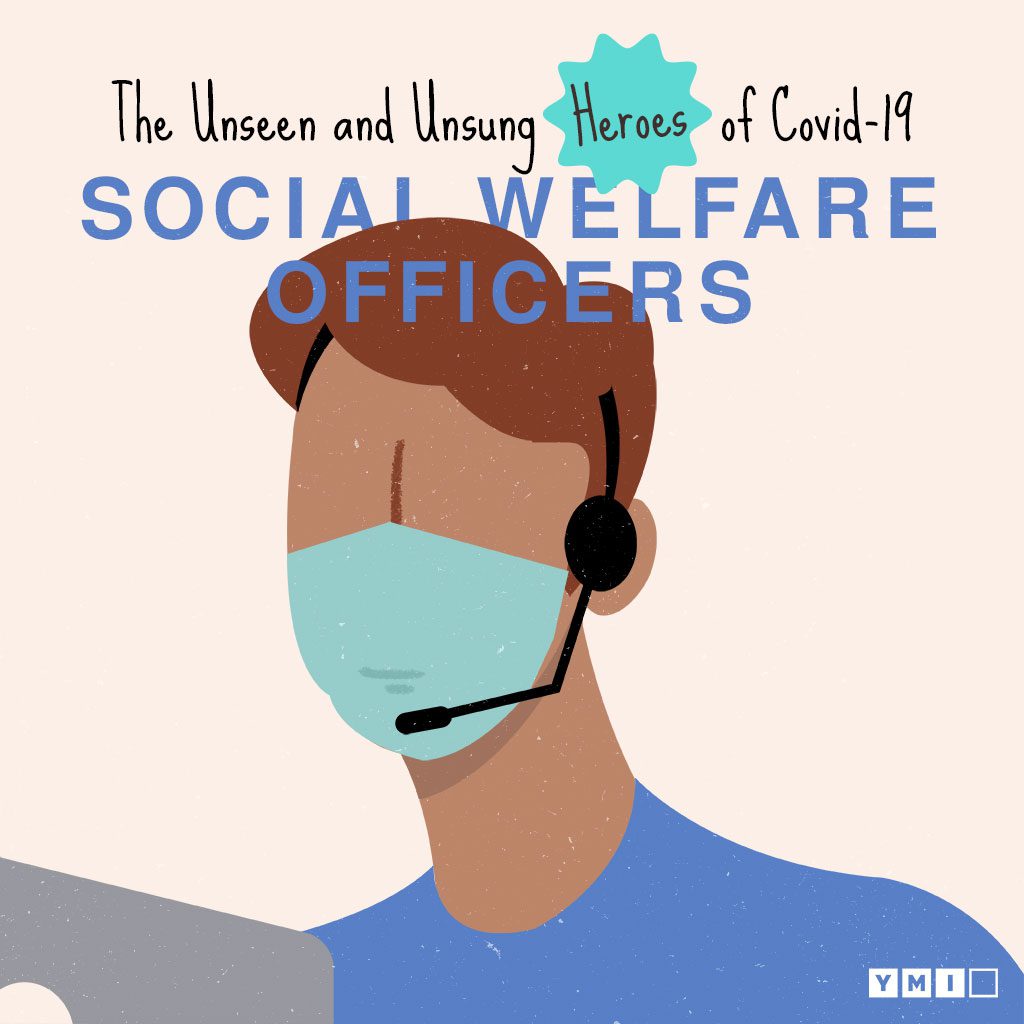 They're at the forefront fielding questions from worried citizens who have been financially affected by the Covid-19, whether it's from reduced hours at work or unemployment or redundancy. They would also be the first to cop an abuse from angry and stressed clients, as well as having to deal with a sharp surge in paperwork. Despite all that, they are still expected to keep a calm presence and pleasant manner, even in the face of mounting pressure.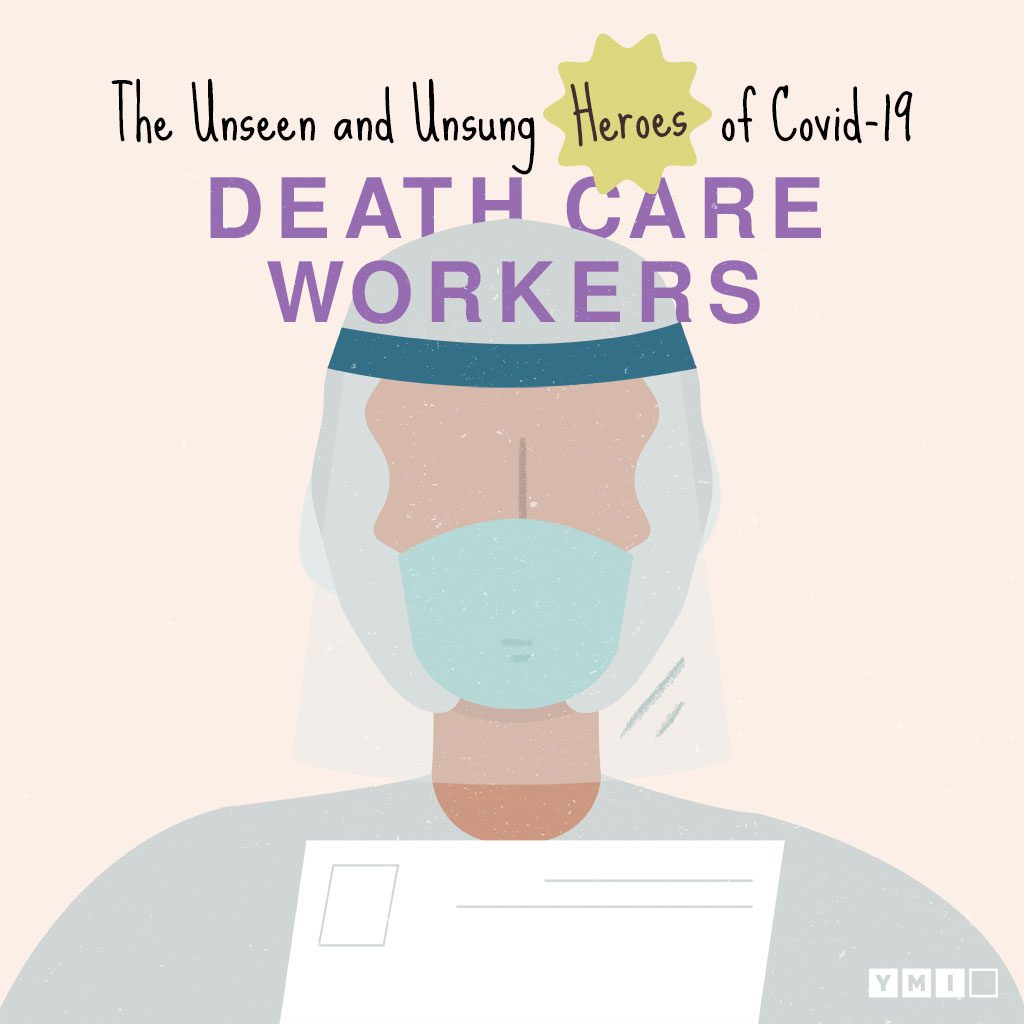 They're the first to see death in person. They're the first to wheel a dead body to the mortuary, and to deliver them to funeral parlors for last goodbyes. As the death toll rises, work can be overwhelming both emotionally and physically. They  wonder if their close contact with the deceased increases their chance of being infected, or worse still, result in them infecting their loved ones unknowingly.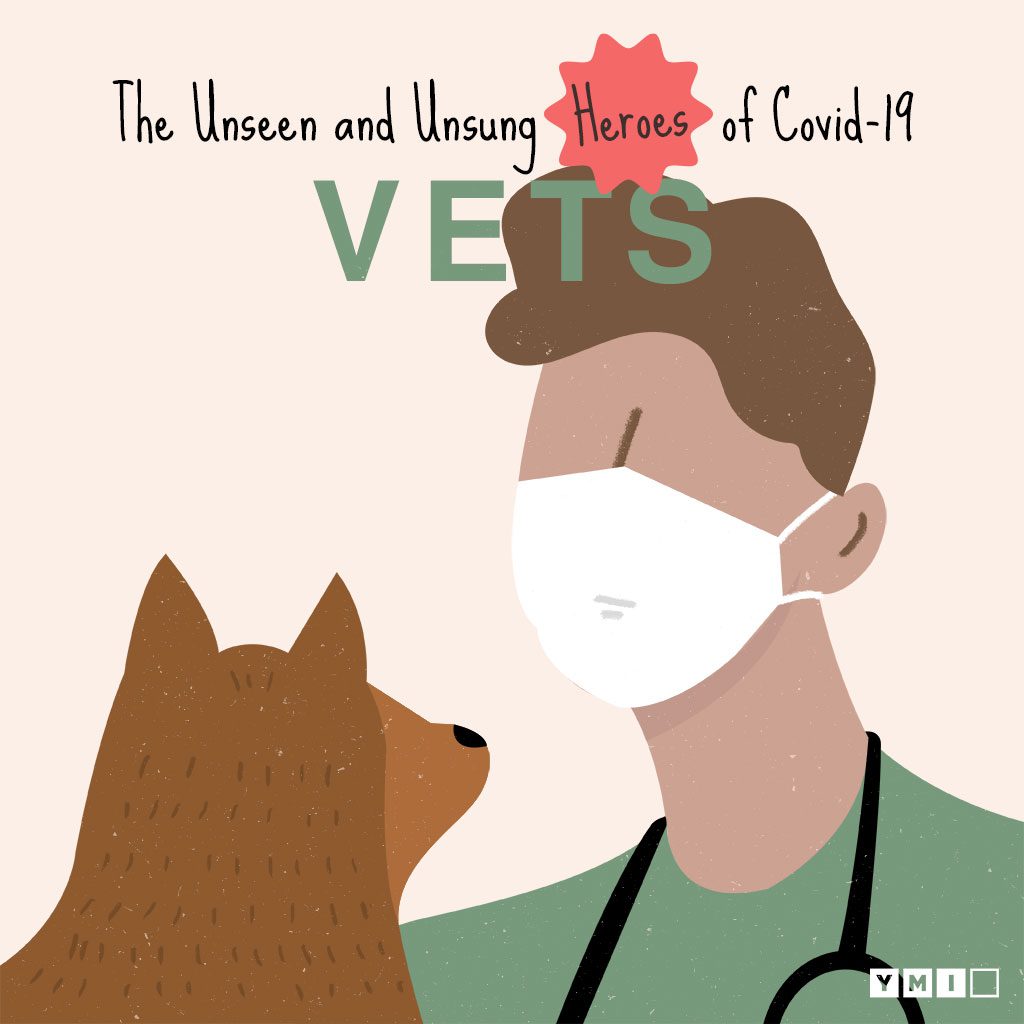 They're the go-to for everything you need to keep your pets in tip-top condition. They'll also be the first you turn to should you find your beloved Fluffy in a sticky situation during this lockdown period. While pet owners have the option of being indoors until an emergency hits, vets have to be at the ready for clients, and it can be nerve-wrecking coming in contact with clients (both human and pet) during this time.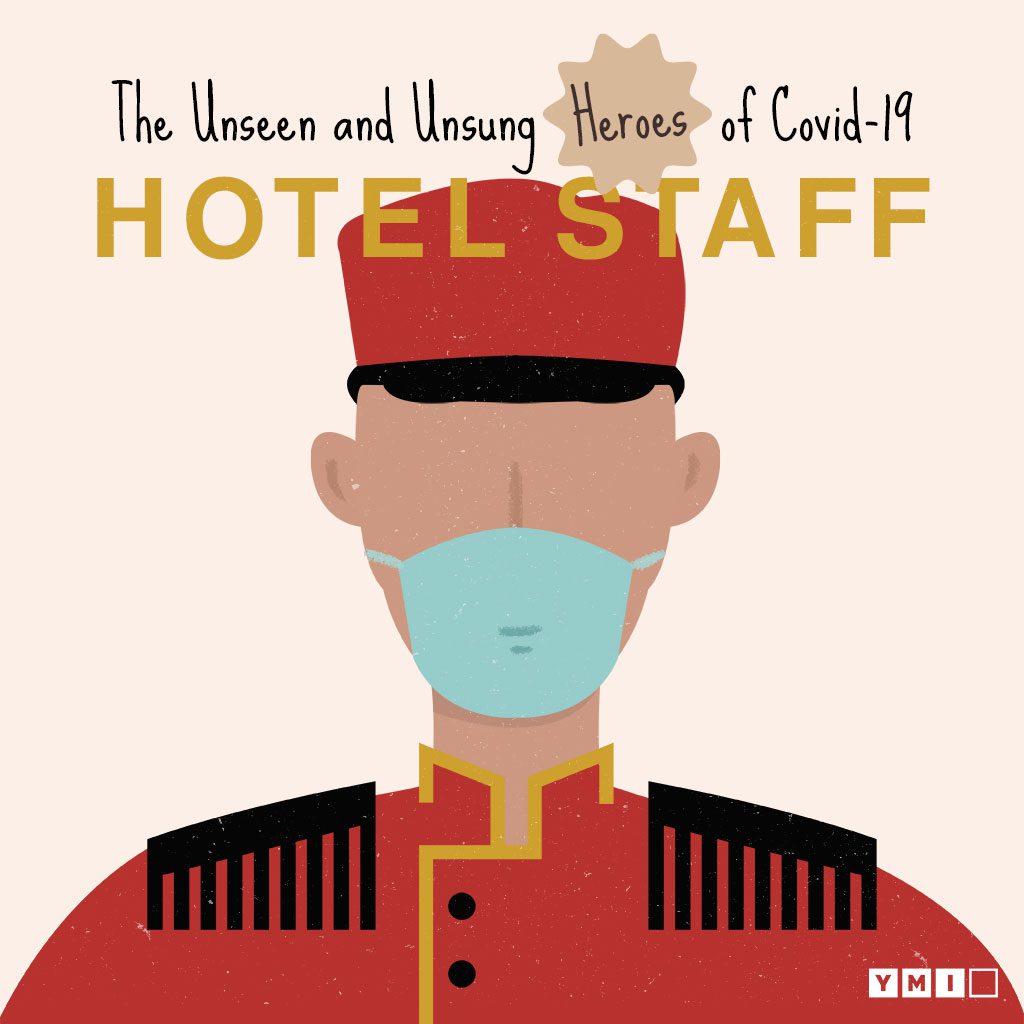 Their jobs pre-Covid-19 were to ensure hotel guests had a relaxing and enjoyable stay. They're trained to deliver service with a smile, but smiles are harder to come these days as they work round-the-clock, with frayed nerves, looking after their quarantined guests. Yet, food still has to be served, and more than ever, rooms demand a thorough-clean, and linens properly laundered.
The dedication and determination shown by these people must not be taken for granted, so let's applaud the efforts of those who are living out what it means to put the interest of others first, and not just their own (Philippians 2:4). May their actions encourage us to do the same in our lives. 
If you do meet any of these heroes over the next few weeks, be sure to stop and thank them for their efforts or if it's possible, shout them a meal or a gift voucher 😃. 
https://ymi.today/wp-content/uploads/2020/04/00-The-unseen-and-unsung-heroes-of-Covid-19.jpg
1024
1024
YMI
https://ymi.today/wp-content/uploads/2017/05/ymi-logo-black-3.png
YMI
2020-04-20 17:19:56
2020-04-20 17:31:35
The Unseen and Unsung Heroes of Covid-19