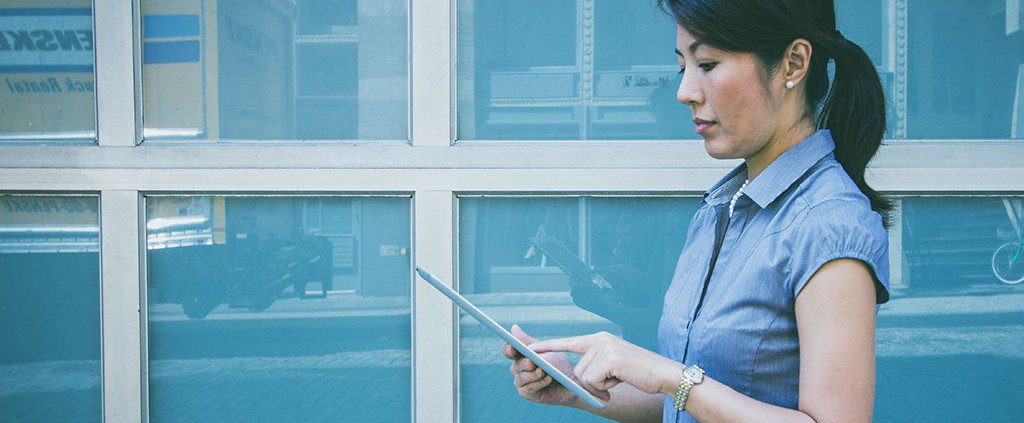 Written By Joanne S. Dionela, Philippines
After graduating from college, I pursued my career ambitions and became an accredited consultant at a young age. I worked for 11 years as a full-time employee, then entered private practice as a consultant, before eventually enrolling in a Bible school to pursue God's calling. Although it was not a smooth journey, I am grateful to the Lord for all the achievements I attained during my career.
"I have seen all the things that are done under the sun; all of them are meaningless, a chasing after the wind." —Ecclesiastes 1:14
While God gave me success in the workplace, He also made me realize the wisdom of Ecclesiastes. The true purpose of man here on earth is to seek God and fulfill His purpose for our lives. In the corporate world, I have seen the best and worst of what the world has to offer. It was a place that tested my character and resolve in living up to the standards and principles of God against a backdrop of dirty politics, backstabbing, betrayal, worldly pleasures, and deceit. If not for God's grace, I would have been corrupted slowly but surely. Thankfully, Mark 8:36–37 were anchoring verses for me—I did not want to gain the whole world and lose my soul.
As followers of Christ in a corporate world, how do we go about applying God's principles of fairness, justice, and righteousness when those around us are backstabbing us, waiting for us to fail, or badmouthing us just to steal the credit? How can we stand firm for what is right when compromise and betrayal are perfectly acceptable workplace behaviors? Should we sacrifice our integrity just to please others and avoid making enemies at work? How should we deal with people who don't play fair? Why are we being persecuted? These were the questions that confronted me during my time in the corporate world, questions that I asked God, and that He provided answers for.
"Blessed are those who are persecuted because of righteousness, for theirs is the kingdom of heaven." —Matthew 5:10
We must be prepared to be persecuted or treated differently as outsiders and misfits, simply because we are Christians. We don't follow the standards of men, but the standards and practices of God's kingdom. This means that we will not be able to get along with everyone, as some will not have God's righteousness in them. Being in a community like this makes me feel the weight of Matthew 5:44: "But I tell you, love your enemies and pray for those who persecute you".
"No discipline seems pleasant at the time, but painful. Later on, however, it produces a harvest of righteousness and peace for those who have been trained by it." —Hebrews 12:11
Carrying out this command was so painful at times that I cried out to the Lord, but God used this opportunity to discipline, refine, and mold me into a better person. Yes, to face and genuinely care for the person who has betrayed you and stolen credit for your work is difficult. But eventually my attitude changed and with it the way I prayed, from "Lord, change them!" to "Lord, what are you teaching me? Make me see them through your eyes so that I can genuinely love and understand them."
"Be on your guard; stand firm in the faith; be courageous; be strong. Do everything in love." —1 Corinthians 16:13–14
I came to see this entire process as a form of training to strengthen my character, discernment, faith, and love in God. We have to stand firm, not compromise our faith and our integrity, and stay true to God's principles. We must be willing to sacrifice our careers for God. It may sound crazy, but there can never be a good reason for us to compromise our relationship with God, who is the source of everything, including our careers. This is what God led me to realize after 11 years. God is our heavenly father and will vindicate our actions before everyone (Psalm 23:5). Persecution for our beliefs may be painful, but God can turn hardship into joy. That's exactly what God did for me. So stand firm in faith, continue to give your best at work, and do not compromise your integrity.
"Whatever you do, work at it with all your heart, as working for the Lord, not for human masters." —Colossians 3:23
We must remember whom we are working for, be it in a full-time ministry or in the corporate world. This will give us peace and confidence that God is in control, even in our careers. Our success is not dependent on our environment or the people around us, because the Lord is our ultimate boss.
https://ymi.today/wp-content/uploads/2015/07/Are-We-Working-For-The-Lord-1024x423-1.jpg
423
1024
Contributor
https://ymi.today/wp-content/uploads/2017/05/ymi-logo-black-3.png
Contributor
2015-07-06 10:30:06
2022-10-18 18:21:55
Are We Working for the Lord?