Title: Social Distancing Survival Tips
Artwork by: YMI X Katie McNabb (@katiemakesllc)
Description: Are the effects of social distancing starting to wear you down? Since these uncertain times brought down a heavy ax on nearly every social plan in the books for the next month+, we're all scrambling to collect the pieces of what used to be our routine, and forge a "new normal"—whatever it may look like.
So we've compiled some tips to help you not only survive this time, but come out even stronger on the other side. Instead of losing ourselves to compounding fears, or endless Netflix consumption, let's look outside of ourselves to connect with and serve those around us, as well as the One who holds the whole world in His hands.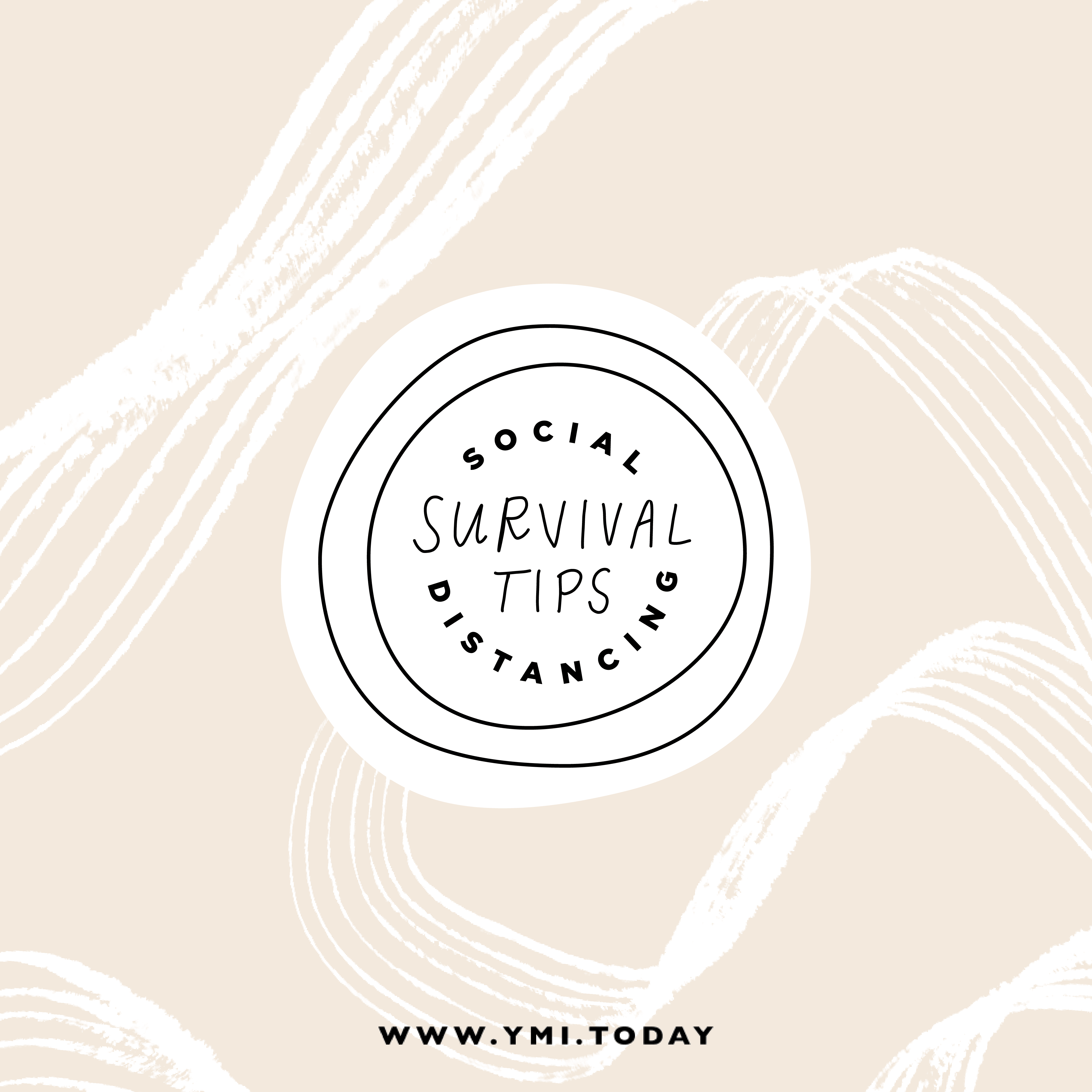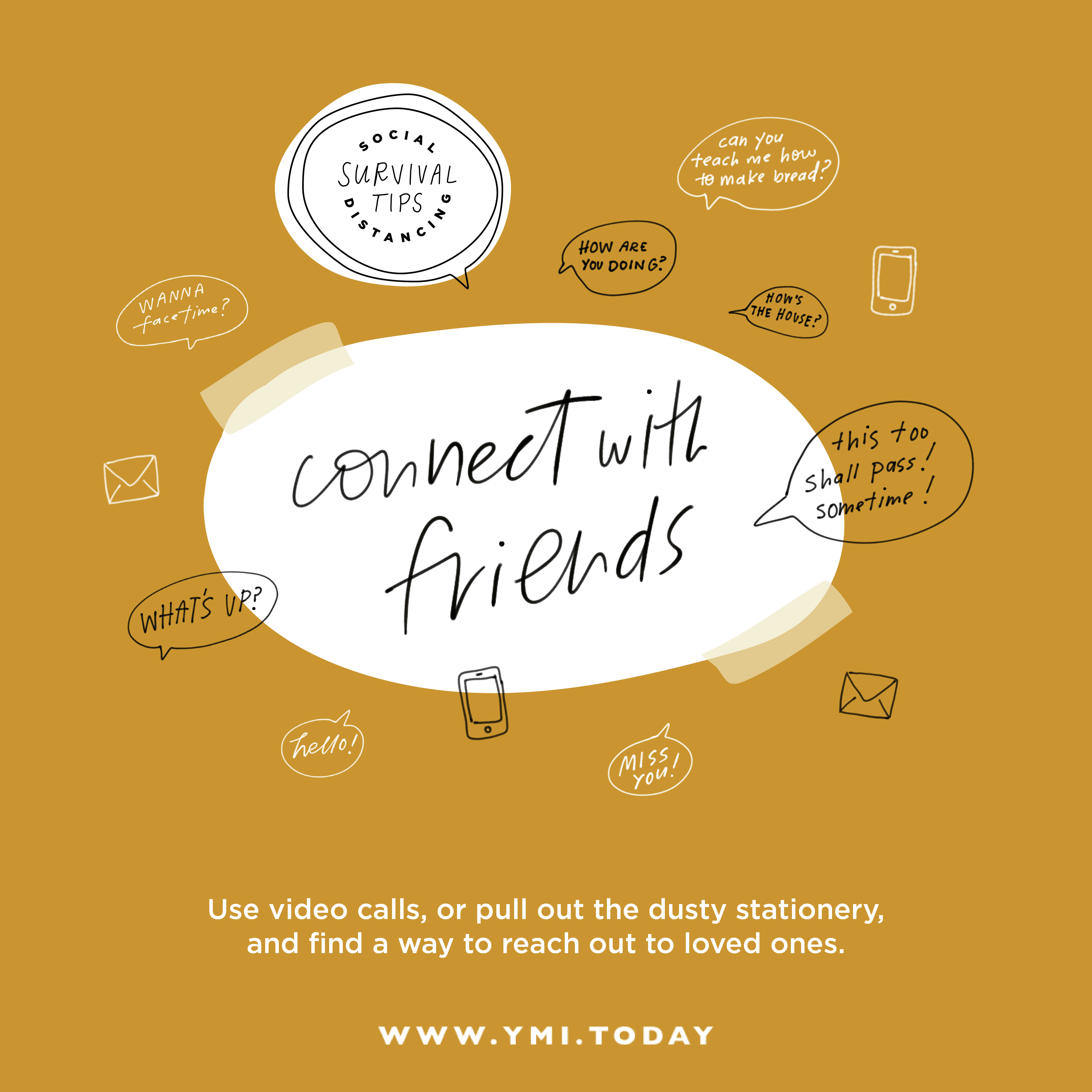 Yes, we're supposed to be keeping our physical distance, but that doesn't mean we can't be social. In fact, being cooped up is a good reason to check in with each other even more than normal—especially friends who struggle with mental health. God made us for connection and community. We can still have it, even if it has to be virtual for a time!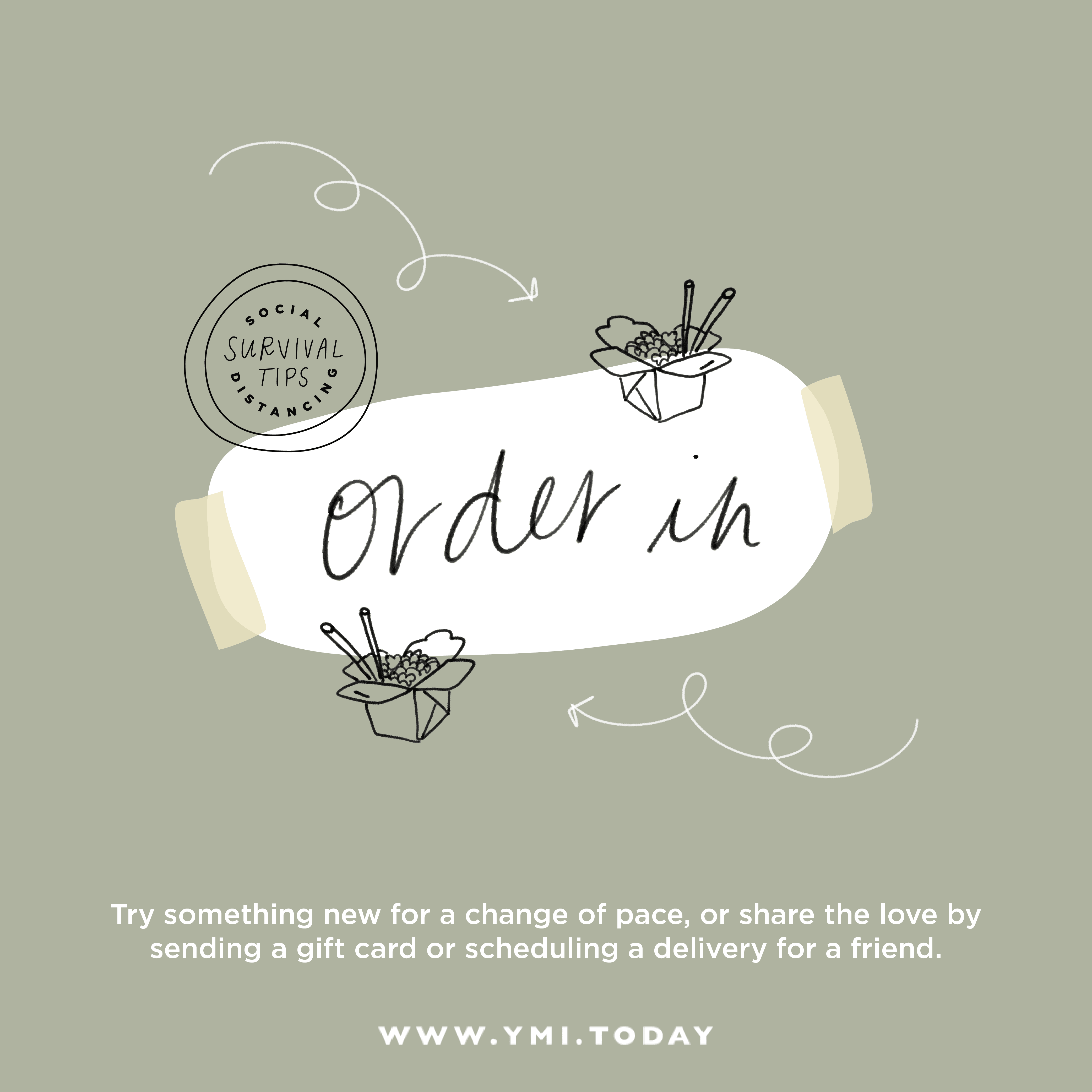 Growing tired of your meal rotation? It's worth seeing what local restaurants are offering carryout or a delivery service. Our patronage might help a business stay afloat in this difficult time, and it's definitely a neat way to brighten a loved ones day. After all, who doesn't get excited about food?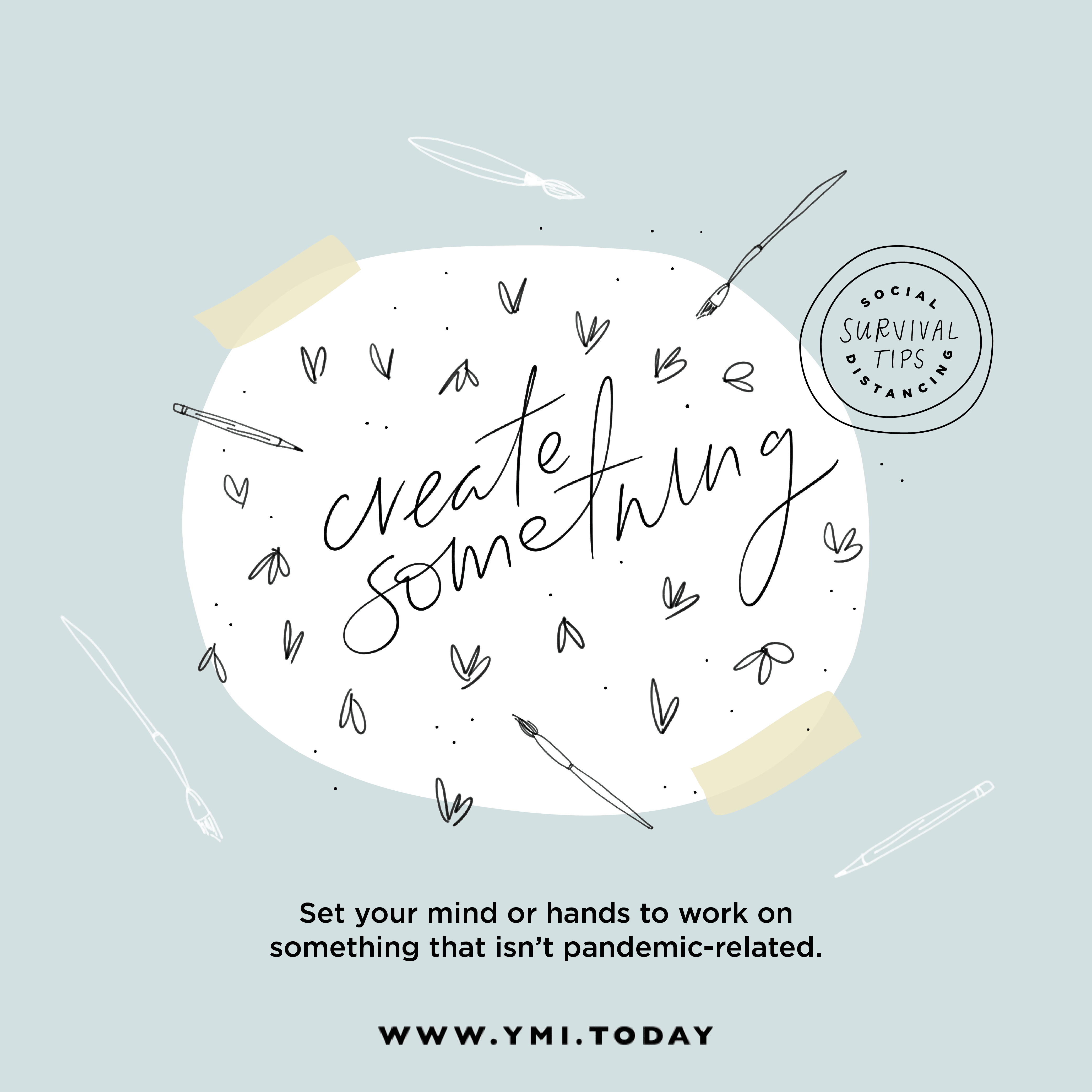 Whether we're a natural, new to a craft, or doing something simple like putting together a puzzle, it'll be good to step away for a minute. There are plenty of outlets (writing, drawing, singing, baking, building) that can help us process what's happening around us, and might even result in encouragement that we can send on to someone else.
Having so much taken away really helps us to see how much we tend to take for granted. What are the things that are missing now that we didn't think to be thankful for before? And even in the midst of all of this, in what ways is God still blessing us? While it's not wrong to mourn the loss we feel, let's make sure we spend time expressing gratitude for what we still have, too!
Many of us have had our daily routines turned upside down, and in the midst of the uncertainty, the fact that God never changes holds a new kind of significance in our hearts. What are some of the never-changing attributes of God that you can recognize and praise Him for today? Let's be careful to remind our troubled hearts of this day after day.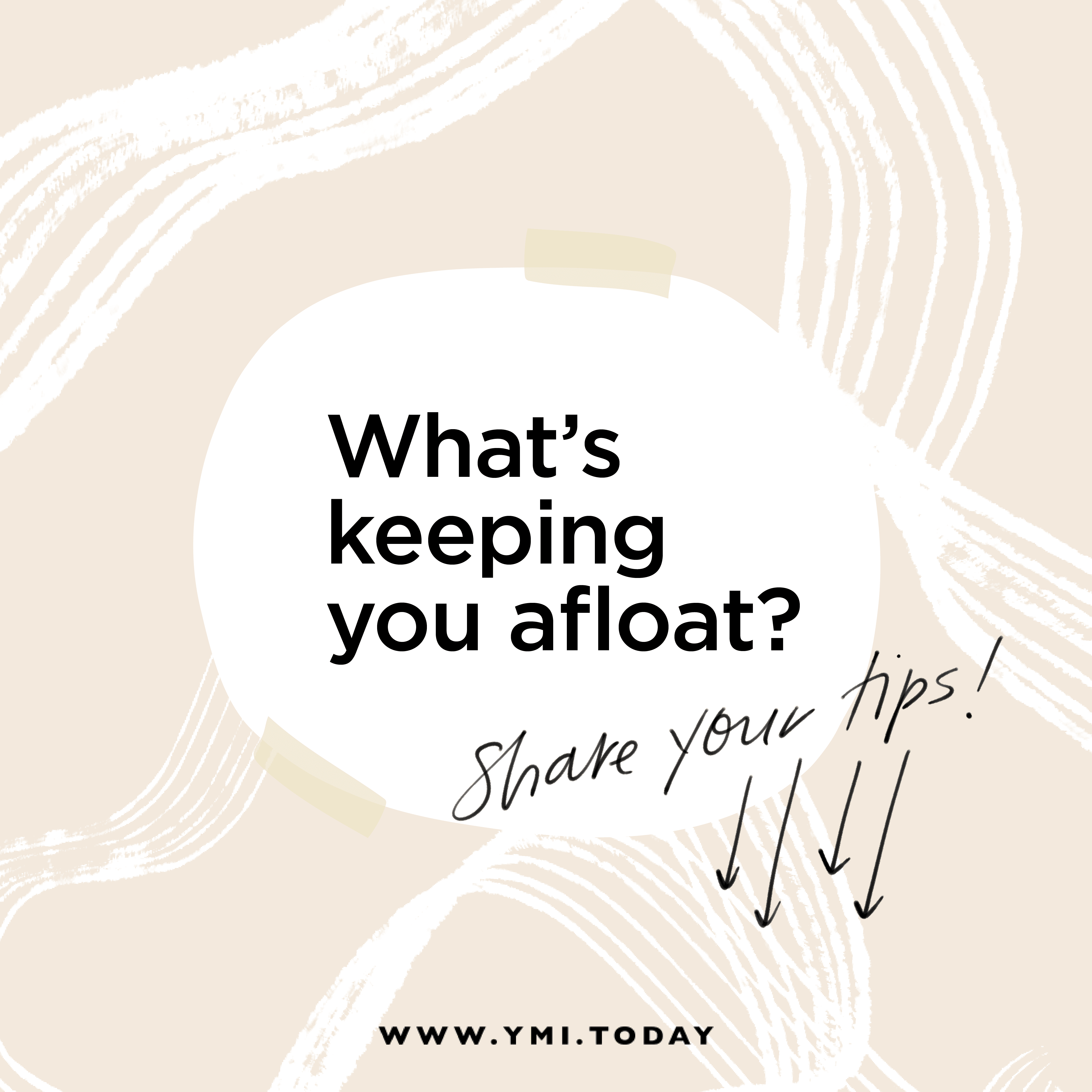 We want to know how you're surviving! What tips have you tried? Do you have any of your own? Drop a comment below to let us know!
https://ymi.today/wp-content/uploads/2020/03/01-Social-Distancing-Survival-Tips.png
4167
4167
Contributor
https://ymi.today/wp-content/uploads/2017/05/ymi-logo-black-3.png
Contributor
2020-03-26 20:50:17
2020-03-26 20:54:44
Social Distancing Survival Tips