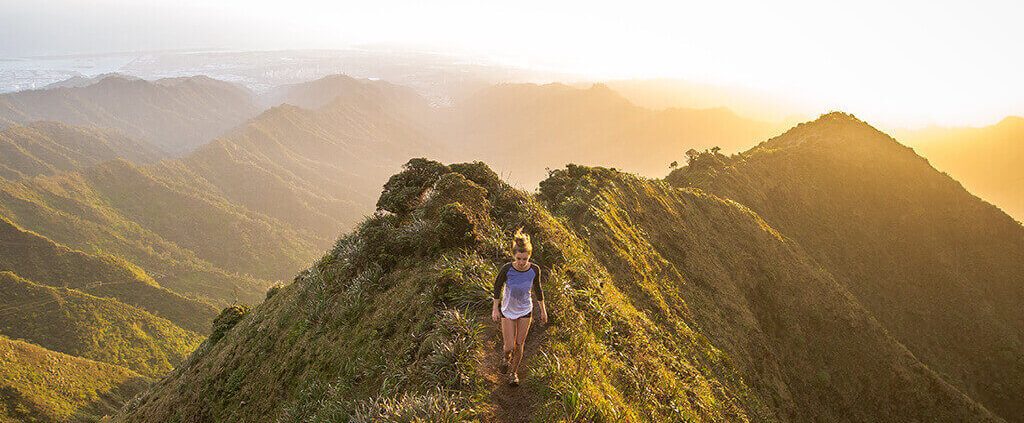 Written By Joy-Ann Wood, Barbados
"I lift up my eyes to the mountains—where does my help come from?" (Ps121:1)
Our running group has been training for a marathon over the last few months. As part of our training, our coach designated hills training on a weekly basis.
Hill runs are tough. So why do we do it?
Precisely because it's tough.
Hills increase the difficulty of a run and improve endurance. Hill training is all about going up steep inclines that require greater effort than training on a flat surface. As you run, you have to lift your knees higher than usual, which develops muscles and increases power. Because of the greater effort required, strength, speed and anaerobic capacity are built. Our coach especially likes to emphasize the importance of "using our arms" to build momentum and push ourselves up the hill.
Three-time Olympic gold medalist, Florence G. Joyner, once said, "Hill training is often more of a mental challenge than a physical one." It is a mental challenge, because we have to convince ourselves that we can do it, that we can keep going, even when our bodies cry out for rest and all we want to do is give up.
In the spiritual realm, the same rules apply. "Hills" build our spiritual strength. Spiritual hills are the trials that present themselves when least expected. These trials can build our spiritual muscles for the bigger situations in our lives—whatever we experience today will train us for the future.
While hill training requires greater use of our knees, spiritual hills call for more time spent on our knees, praying and seeking God for endurance, asking Him to mold and change our hearts as we rely on the Holy Spirit to empower us.
"Using our arms" during difficult seasons can also help us, as we praise God during such times. When we raise our arms in praise and adoration to Jesus, we surrender our circumstances to Him. Singer Tauren Wells wrote a song, Hills & Valleys, which says, ". . . He's the God of the hills and valleys, hills and valleys, and I am not alone." Singing praises to God during difficult circumstances helps us take the focus off of ourselves, and think about who God is and what He is able to do.
Sometimes, when we go through the hills of our spiritual life, we may feel lonely, discouraged, and despondent. In some ways, this is similar to the exhaustion experienced with hill training. In those moments, it is very encouraging when a fellow runner shouts my name, saying, "Come on, Joy, let's go! Tell yourself you can do this! Let's go, push!" Similarly, during the trials of life, we can take comfort in the fact that Jesus is always with us.
Jesus has promised that He will never leave us nor forsake us (Hebrews 13:5). In Isaiah 41:10, God says, "So do not fear, for I am with you; do not be dismayed, for I am your God. I will strengthen you and help you; I will uphold you with my righteous right hand." God is there throughout our spiritual journey, strengthening us for whatever hills lie up ahead.
On those days when you have to literally push yourself to look up to the heavens for strength, remember the words of the Psalmist, "I lift up my eyes to the mountains—where does my help come from?" (Psalm 121:1). Take joy in the fact that you have sought the face and strength of Jesus in those hilly moments of daily life, instead of relying on yourself (Psalm 105:4).
As you train spiritually and prepare to conquer whatever comes your way, may you look to God for His strength, perseverance and encouragement. We can have faith that God will come through for us, that He will bring us through victoriously (Isaiah 49:23). He is right beside us cheering us on! Amen.
https://ymi.today/wp-content/uploads/2018/04/Why-I-Run-on-Hills1.jpg
613
1024
Contributor
https://ymi.today/wp-content/uploads/2017/05/ymi-logo-black-3.png
Contributor
2018-04-15 10:00:42
2018-04-16 11:22:25
Why I Run on Hills