Title: I Have Depression And This Is What I Want You To Know
Materials: Illustration
Artwork by: Emilia
Description: Depression. What do you think about when you hear this word? Is it just someone experiencing an emotional low or having a bad day? Or perhaps you are familiar with the term, more familiar than you would like to be.
If you're the latter struggling with depression yourself, we want to tell you that nothing can separate us from God's love. Even in your darkest days, He still loves you and will save you from the valley of death (Psalms 23:4). If you have never had depression, we hope the following art project would help you to understand it better, and that you would have more compassion for your family or friend who is struggling with it.
Read more about Wendy's struggle with depression here: https://ymi.today/2016/09/i-have-depression-and-this-is-what-i-want-you-to-know/
Depression is a heavy cloud hovering above my head
In God's goodness and faithfulness, He can lift the fog of your depression, little by little.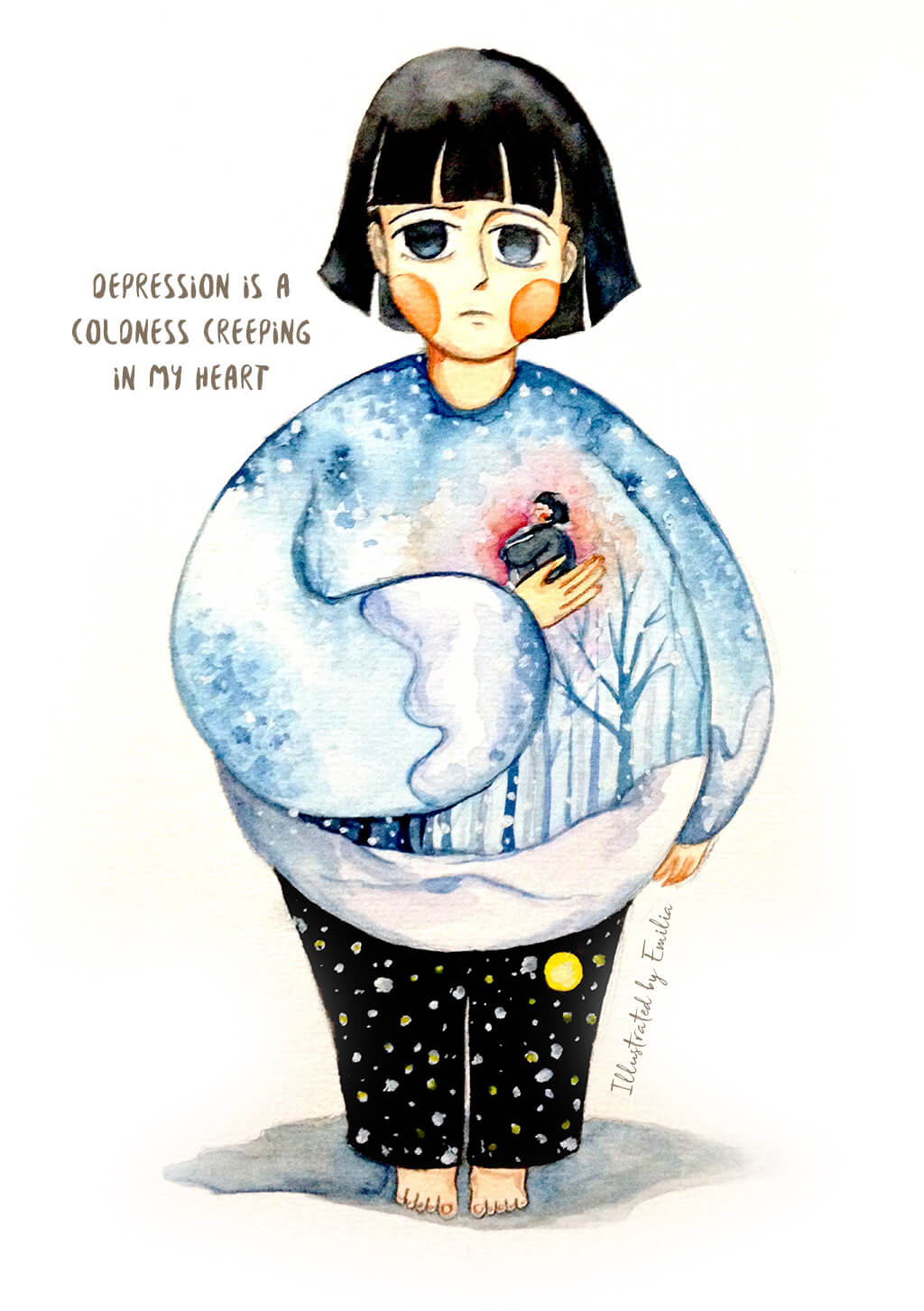 Depression is a coldness creeping in my heart
Pray that God places people in your life to show you the love of Christ through encouragement, support and prayers.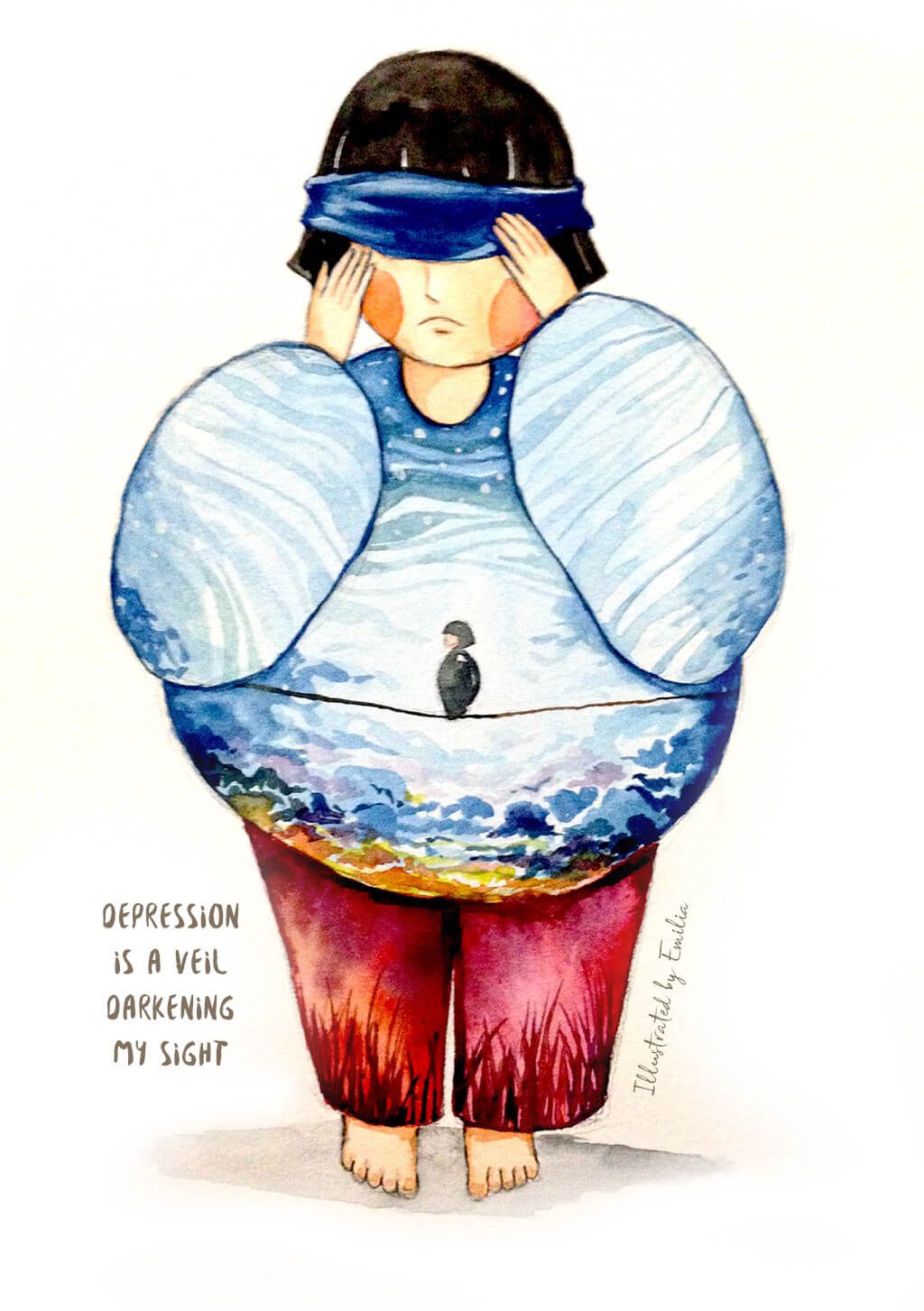 Depression is a veil darkening my sight
In this difficult and dark season, He has been my light, my strength and my song.
Depression is days that move slowly and numbly.
Depression cannot separate you from the love of God, even if you feel numb to it (Romans 8:38-39).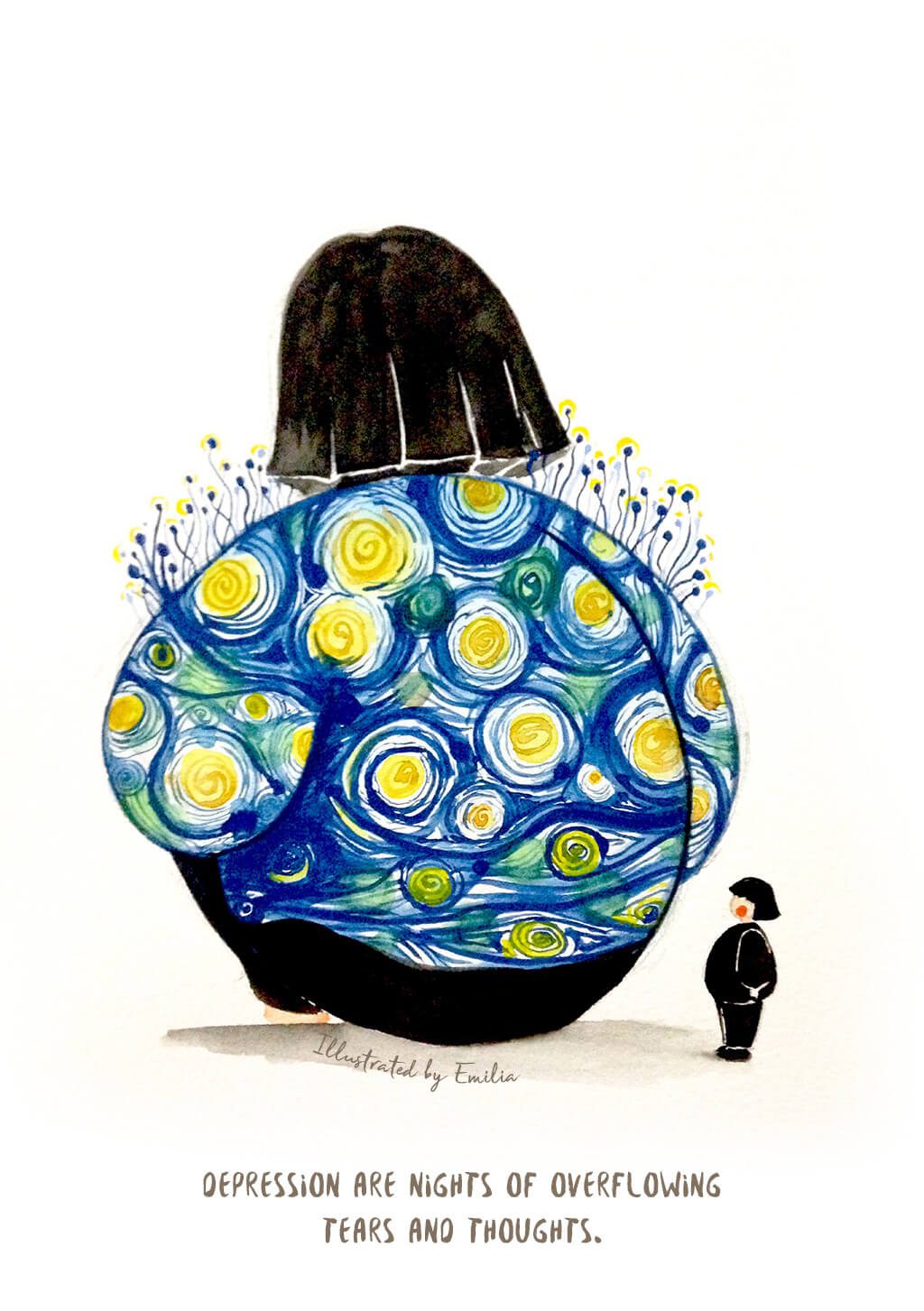 Depression are nights of overflowing tears and thoughts.
Though the nights are long and filled with mourning, remember that joy comes with the morning (Psalm 30:5).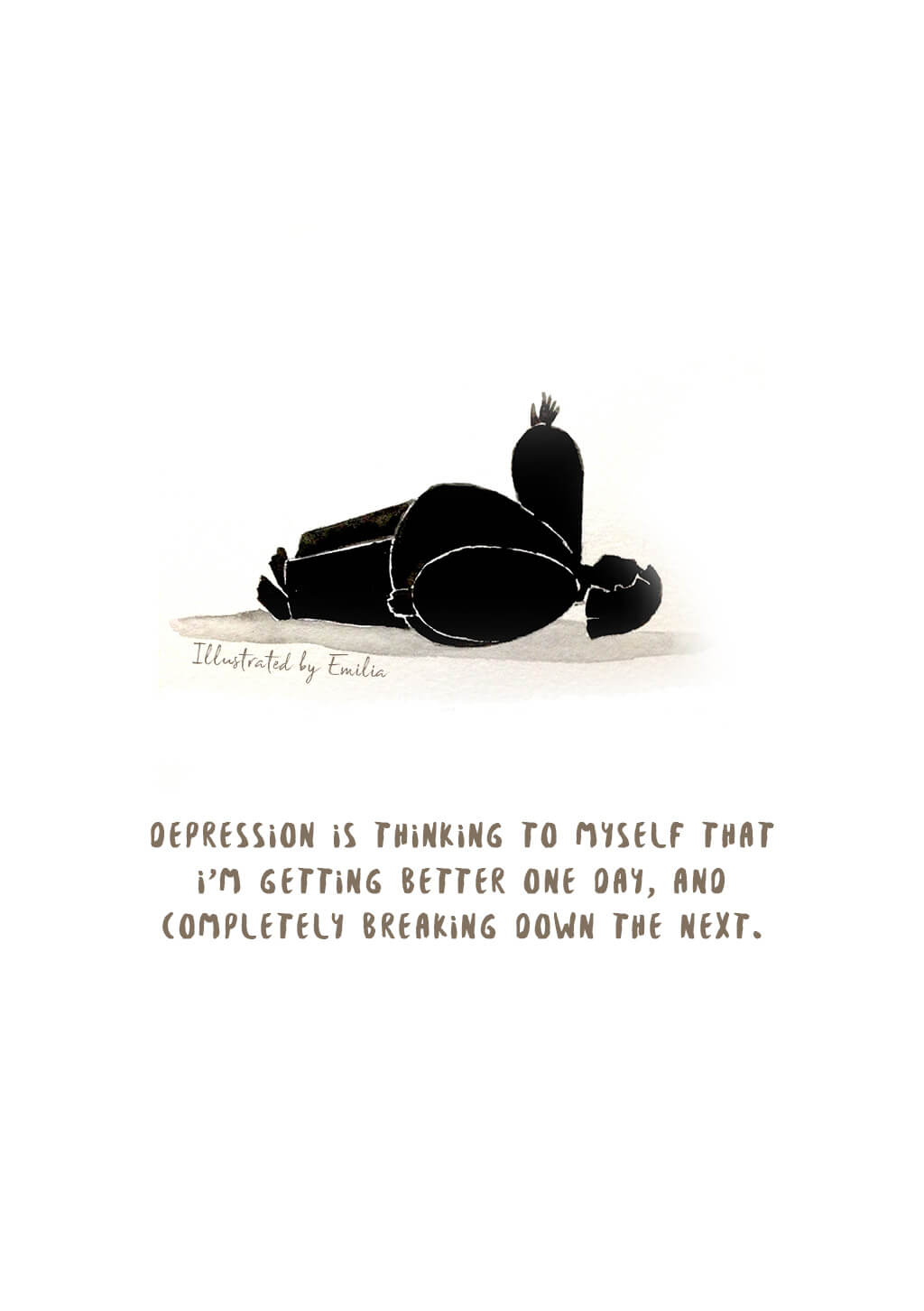 Depression is thinking to myself that I'm getting better one day, and completely breaking down the next.
He is the Father of mercies and God of all comfort, who comforts us in all our affliction (2 Corinthians 1:3).
Back to Homepage
https://ymi.today/wp-content/uploads/2017/08/Depression1.jpg
1453
1024
Emilia Ting
https://ymi.today/wp-content/uploads/2017/05/ymi-logo-black-3.png
Emilia Ting
2017-09-06 09:00:33
2021-09-28 09:53:12
I Have Depression and This Is What I Want You to Know