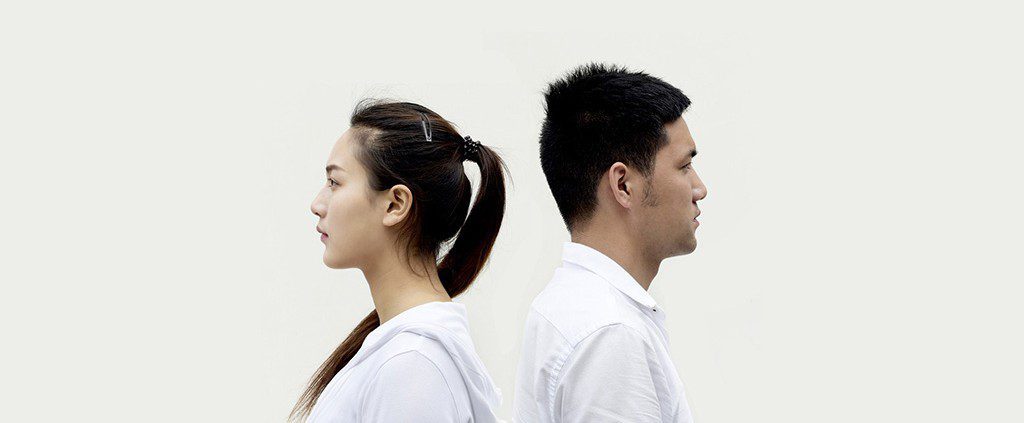 Written By Audrey A, Malaysia
"I don't understand why we can break up over something that I cannot understand . . . I cannot believe you chose your God over me!" Those were his final words to me. God had finally given me the courage to end my relationship with *Duncan, a non-believer.
I was born to a Christian father and a Taoist mother. When I was little, my mother would bring me to the temple without my father's knowledge. I did not know what I was doing at the time—I simply followed my mother and held joss sticks to pray.
Thankfully, my grandmother showed me the way. Every night without fail, she would teach me how to pray to Jesus. I knew that she had been praying for my mother's salvation too.
My mother eventually converted to Christianity when I was nine and I accepted Jesus as my personal Lord and Savior when I was 16. I have always been amazed at my dad's boldness in marrying a non-believer, and his patience and trust in God to make the flower bloom as he planted the seed of God's love in my mother's heart.
Naively, I thought I could do the same.
Duncan and I were colleagues and we worked on many projects together. Day by day, we became closer and we started hanging out exclusively. I shared my troubles at work with him and I enjoyed his company as he listened to me. I knew that Duncan was not a believer but I couldn't care less.
I knew 2 Corinthians 6:14 well: "Do not be yoked together with unbelievers. For what do righteousness and wickedness have in common? Or what fellowship can light have with darkness?" However, my affection for him continued to grow.
Despite knowing what God had said through Paul in the Bible, my stubborn heart chose its own way. I was determined to make my relationship with Duncan work. I was convinced that after I shared the Gospel with Duncan, he would believe in Christ and our yokes would then be equal. How overconfident and optimistic I was.
Red Flags
One year into our relationship, I began to hear God speaking to me. I started to have unusual dreams. I had dreams of Duncan and I constantly fighting, of Duncan with another girl, and of me being in church with a guy who was not Duncan. While I struggled to make sense of these dreams, I sensed the Holy Spirit prompting me that the relationship was wrong.
Even as I spent more time with Duncan, the Holy Spirit would tell me time and again that I deserved someone who knows God personally and intimately. Deep down, I knew what I needed was a man who could pray and worship God together with me.
The Holy Spirit's tugging at my heart never went away and the cracks in our relationship started to show when Duncan and I frequently argued over the smallest things. We had different perspectives on the world and had opposing views on many issues.
We disagreed on issues such as homosexuality—Duncan believed that some people are born to be gay and should be given the free will to love. Duncan also did not want kids—he saw them as a burden, while I saw them as a gift from God. It also troubled me that Duncan was finding it especially difficult to forgive people who had wronged him.
These arguments left me frustrated. I would get so exhausted that I gave up trying to change his mind. I would give in, not wanting to continue our fights. It became clear to me that our yokes were vastly different. God was not the center of our relationship. Being with him was akin to having one person pulling in one direction and the other one pushing in another.
Despite the red flags from concerned family members and friends, I pressed on because I did not want to start over. He was my first serious boyfriend and I was afraid that no one would love me again. After being with Duncan for two years, I did not want to leave the familiarity of our relationship.
Following my father's example, I brought Duncan to church and shared God's love with him in the hopes that he would change to become more caring and loving. I also continued to pray for God to soften his heart so that he could know Jesus.
He was physically present in church, but was not present emotionally and spiritually. He struggled to understand the faith and his disbelief led him to constantly challenge the existence and sovereignty of God. His heart was hardened against God.
The breaking point came for me when Duncan declared that I should learn to accept him for who he is: a non-believer. Adding that it was pointless for me to share God's word with him anymore, he stressed that there was nothing I could say that would change his mind.
I was heartbroken. I cried, pleading with him to reconsider his choice.
Ultimately, he refused to change his mind. That was when I knew what I had to do: I had to let this relationship go. Jesus said: "Anyone who loves me will obey my teaching. . . Anyone does not love me will not obey my teaching" (John 14:24). I broke up with him that evening.
Even though my heart is still aching from the breakup, I know that I must run to God and let Him heal me. I also asked God for forgiveness, knowing too well that I had been disobedient. I had ignored His promptings and His Word throughout my relationship with Duncan, which lasted two years.
I cannot be certain that I will eventually be married in the future. However, there is one thing I know for sure—Christ is indeed enough for me. I have since learned to place my heart completely in God's hands. I trust that—if it is in His grand plan—He will place a godly man in my life.
If you are going through a similar journey of dating a non-christian, I hope this will encourage you to place your hope and trust in God's promise in your life. "Those who know your name trust in you, for you, LORD, have never forsaken those who seek you" (Psalm 9:10).
*Not his real name
https://ymi.today/wp-content/uploads/2017/05/I-Kissed-Dating-a-Non-Christian-Goodbye2.jpg
613
1024
Contributor
https://ymi.today/wp-content/uploads/2017/05/ymi-logo-black-3.png
Contributor
2017-05-31 10:00:37
2022-07-14 15:10:07
I Kissed Dating a Non-Christian Goodbye