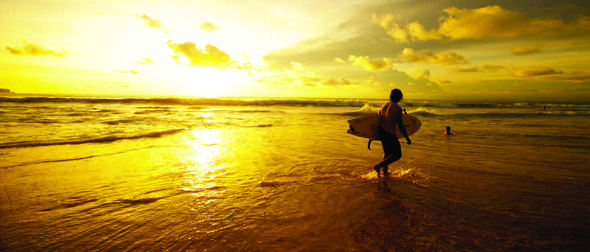 April 26, 2013
READ: Colossians 2:6-23

So you also are complete through your union with Christ, who is the head over every ruler and authority (v.10).

Here's something you will never read in an obituary: "Susan Abernathy is survived by Harold, her husband of 47 years, three children and six grandchildren. Susan was treasurer of the West Kalloon Realtor's Association, director of numerous Vacation Bible Schools, and finished the human race in 823rd place."



We will be asked some crucial questions when we die. "Did you repent of your sin and put your faith in My Son?" "Have you forgiven others as you were forgiven?" But the one question we will never be asked is, "Where did you place?"



You couldn't tell this by the way many of us live. We scurry around doing things we hope will make our lives count. We fret about our Amazon ranking, number of hits on our blog, the title on our business card and how many second looks we draw as we walk down the street. We waste our lives striving to answer a question that will never be asked.



"Where did you place?" will not be asked by others, for they're too focused on their own frantic race to worry about ours. And it won't be asked by God, the only One who matters, because He knows we can't begin to match the pace that has already been set by Jesus. Paul declares that "in Christ lives all the fullness of God" (Colossians 2:9). Jesus' deity not only puts into perspective anything we might accomplish, but it also supplies the key to our success. When we place our trust in Jesus, everything He achieved becomes ours. We may be limping near the back of the pack, but God considers us to have broken the tape because of what His Son has done.


You may not feel like a success, but when you're in Christ you'll always finish first. Nothing you do will ever improve on that. —Mike Wittmer

MORE
Read Philippians 3:5-11 to learn how we can find our identity in Jesus rather than in ourselves.

NEXT
What makes you feel important? Do you look to Jesus or some other source for your significance? How can you remember where your true identity lies?

https://ymi.today/wp-content/uploads/2013/04/ODJ_260413.jpg
252
590
YMI
https://ymi.today/wp-content/uploads/2017/05/ymi-logo-black-3.png
YMI
2013-04-26 00:00:00
2014-12-15 18:03:51
ODJ: the question