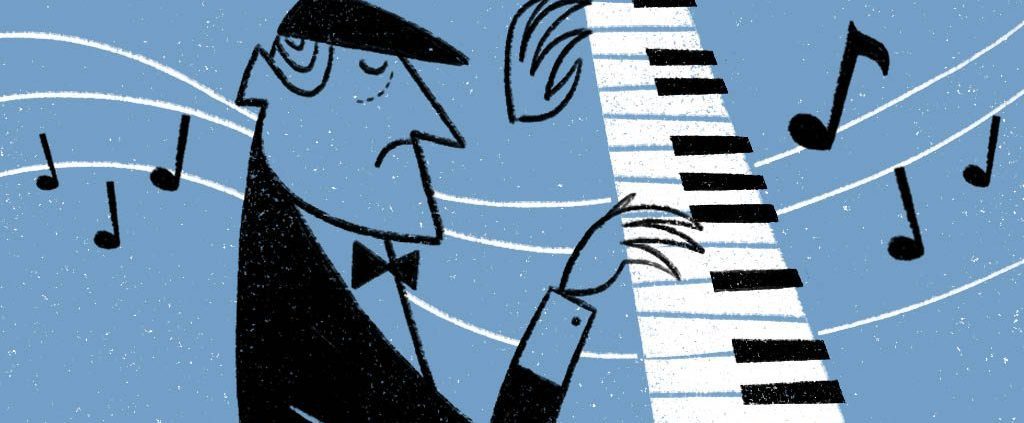 Day 3 | Psalm 77:1-20
I remember the lowest point in my life. I was in the throes of depression, and nights were the worst, when my thoughts were the loudest and I felt the loneliest. I didn't understand why I was feeling so down, why life suddenly felt meaningless, and why I was asking "Why?" about things I had never questioned before. There I was, curled up in a ball, weeping on the floor in the middle of the night—and God felt terribly silent.
I wonder whether the psalmist Asaph felt the same way here: "When I was in distress, I sought the Lord; at night I stretched out untiring hands, and I would not be comforted" (Psalm 77:2). In this song of lament, he questions—six times—whether God had abandoned him (vv. 7-9).
On one hand, Asaph doesn't quite know where God is amidst his pain; but in another sense, he kind of does—he mentions how God shows favour (v. 7), "unfailing love" (v. 8), mercy, and compassion (v. 9). That knowing—yet, not knowing—what God was doing mustn't have been easy for the psalmist to make sense of.
Yet, this is exactly how some of us feel at times, faced with this seeming contradiction between what we know of God and what we're experiencing. The fact that this psalm is in the Bible tells us that we don't need to pretend everything is okay. God invites us to be transparent with Him, to cry out and even question Him. It's why lament psalms make up the biggest category in the book of Psalms.
However, the psalmist doesn't merely stop at lamenting. As he weeps, he remembers. Four times, he says he remembers God (v. 3), His deeds (v. 11), His miracles from before (v. 11), and happier nights when songs of worship, not laments, were on his lips (v. 6).
This isn't a passive, I-happened-to-recall instance, but a conscious and intentional remembrance on the psalmist's part. He writes: "I will remember your miracles of long ago. I will consider all your works and meditate on all your mighty deeds" (vv. 11-12, emphasis added).
He reflects on God's holiness and greatness (v. 13), His miracles and power (v. 14), and His might and redemption of His people (v. 15). He ponders on God's powerful dominion over every aspect of nature (vv. 16-19).
After tracing the big picture of God's splendour and glory, the psalmist concludes by recounting His intimate relationship with His people, how He "led [them] like a flock" (v. 20).
What got me through my lowest point was acknowledging my problems as real and valid—but also choosing to meditate on God's character—His power, provision, and presence. It was letting my tears fall on the pages of psalms like this one, while reading and praying them aloud. It was choosing, time and again, to dwell not on my circumstances, but on His greatest act of deliverance for me—in sending His Son to pay for my sins and reconcile me to Himself.
All of us will undergo seasons of questioning and wrestling with God in our difficulties, which may stretch on for long periods—perhaps even our lifetime.
And yet . . . God is faithful. As Lamentations 3:20-24 says (emphasis added):
My soul is downcast within me. Yet this I call to mind and therefore I have hope: Because of the Lord's great love we are not consumed, for his compassions never fail . . . I say to myself, "The Lord is my portion; therefore I will wait for him."
May we reach a place where we too can pray this: "Lord, it hurts; I don't know where You are in all this. And yet—You are God. You are in control. I call to mind Your goodness and faithfulness. Please lead me as You always have, as I wait upon You alone."
—Wendy Wong
Questions for reflection
About the writer
Wendy is a writer, wife, and mother. Her perfect day includes peanut butter, spending time with Jesus, and having a good cuddle with her husband and son.
Return to YMI Reading Psalms Homepage
https://ymi.today/wp-content/uploads/2023/07/03-devo-image.jpg
613
1024
YMI
https://ymi.today/wp-content/uploads/2017/05/ymi-logo-black-3.png
YMI
2023-07-26 00:01:54
2023-07-27 10:15:29
YMI Reading Psalms Day 3: When the Sadness Just Won't End