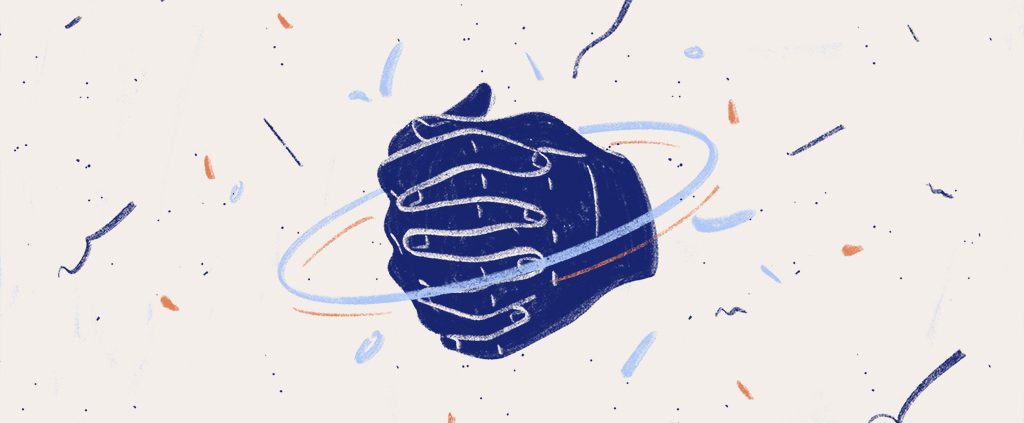 Day 2 | Ephesians 1:11-19
"I know God is real, but praying and reading the Bible doesn't make me feel anything, whereas a romantic relationship feels different," read the text message. "I want that deep emotional connection … or are my expectations wrong?"
I could identify with what my friend had shared with me. There have been times when my relationship with God felt more intellectual than intimate, and I've found myself wishing for a human soulmate with whom I could connect on a "deeper" level. At the same time, I'd also wonder why I don't have the same rich, emotional connection some of the apostles, like Paul, had with God.
But maybe the question we should be asking ourselves is this: Have we actually prayed to know God more intimately? Or are our prayers merely a wish list of material blessings we want—strong relationships, stable jobs, and good health?
In this passage, Paul prays three blessings over the Ephesians and demonstrates what we should pray for. And guess what, it's nothing to do with asking for material blessings. Instead, Paul prays that:
the Ephesians would know God better (have a deeper understanding of who He is), through His Spirit's work in them (v. 17);
their hearts will be filled and directed more and more by the great hope they have in Christ (v. 18);
they will remember God's resurrection power is always at work in them (v. 19).
Not only is Paul's prayer entirely God-centred, it is an intentional request for the Ephesians to encounter God at a deeper, relational level. This is the key to moving from intellectual understanding to intimacy in our relationship with God—the more we encounter Him, the more we'll understand Him, and our hearts will be filled with hope and strengthened by the power of the Spirit at work in us.
Like any good mentor, Paul doesn't just model what we should pray for. He also gives us a beautiful example of how to pray.
His prayer is rooted in who God is and what He has done (vv. 3–14). He praises and thanks God for choosing us (both Jewish and Gentile believers) in advance for salvation (vv. 11, 13), and giving us "the promised Holy Spirit" (v. 13), who is the "seal" or the mark of God's ownership and protection. He is also the "deposit" or "down payment" on our share in His eternal kingdom, giving us a taste of what is to come. Here, we see how deeply Paul cherishes what he has received in Christ—and the rich relationship he enjoys with God as a result—to the point where he hopes others can experience it, too.
Paul's prayer demonstrates that, regardless of how long we've been Christians, we need to constantly meditate upon what we have already received in Christ. Praying in response to the revelation God has given us helps us understand and experience our Christian privileges more deeply. And when we begin to experience the truths of what we have in Christ, we'll become more tangibly aware of His love for us, leading us to cherish what He's given us, and enjoy loving Him.
Of course, it's not that we can't pray for material blessings at all. But, as Scottish pastor Alistair Begg puts it in Pray Big: Learn to Pray Like An Apostle, "All that matters may be brought before God, but what we bring before God is not always what matters most."
So, let's pray for ourselves and for one another, that we would know God better, appreciate the hope we have more, and enjoy His power working in our lives. When we're able to do so, we'll enjoy a more intimate relationship with God, just like the one Paul had.
—By Joanna Hor, Singapore
Questions for reflection
Let's Pray
Father, open the eyes of my heart that I may see, know, and treasure the glorious hope You've given me in Christ. Teach me to pray for more than just my material needs, but to long for Your Spirit of wisdom and revelation to guide and strengthen me in all my ways.
Return to YMI Reading Ephesians Homepage
https://ymi.today/wp-content/uploads/2021/08/EPH-Devo-img-day2.jpg
613
1024
YMI
https://ymi.today/wp-content/uploads/2017/05/ymi-logo-black-3.png
YMI
2021-08-17 00:01:43
2021-10-01 14:32:17
YMI Reading Ephesians Day 2: That Deep (Prayer) Connection