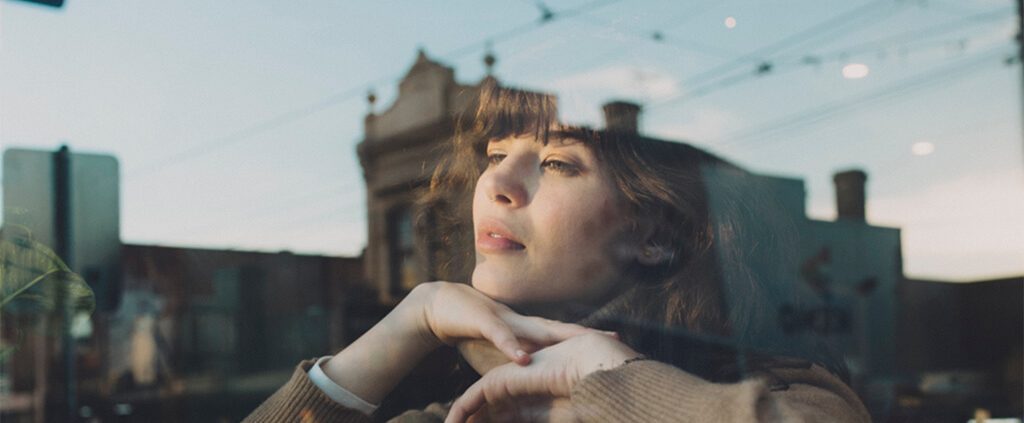 Written by Joanna Wilson, India
To my fellow loner,
Do you ever imagine what it's like, having people who care about you? Wouldn't it just brighten up your day, knowing that there are people eagerly waiting to greet you when you get to school or work?
I wish that were the case for me too. To be honest, most days I wake up feeling bleak, just thinking about having to go through another day alone in a crowd, as if I'm almost invisible. It's hard when you have to face the fact that sometimes, you just don't fit in. It makes you think that you've been wired differently, and not in a good way.
Perhaps, like me, you've spent a lot of time and effort mingling and trying to identify with certain social groups just so that you'd get accepted—only to find that even after all that, you would still feel very lonely. You know the kind of loneliness where you just long for someone who can be there for you, who'll comfort you and stand by you no matter what? Do you ever wonder, as I have, whether there's someone out there who would understand your heart and love you just as you are?
For years, I thought I would never find that. I questioned God over and over about why I felt so lonely, hoping that He'd see my need for a friend and answer my prayer one day. It took me a long time to realise that in the midst of all the hurt I was going through, God saw me. Even though I did not turn to Him or acknowledge His goodness and love, He was always there to offer a shoulder to cry on when my pillow was soaked in tears; He was willing, waiting, to fill that void in me.
Then it happened that one day, God pointed me to this beautiful verse: "The righteous cry out, and the LORD hears, and delivers them out of all their troubles. The LORD is near to those who have a broken heart, and saves such as have a contrite spirit" (Psalm 34:17-18, NKJV)
Finding Comfort in God's Word
Here, David's testimony shows us that even he, a man after God's own heart, went through a lot of troubles and heartache. But David cried out to God and he trusted that only God is worthy enough to help him in his lowest days. And sometimes, it takes such broken hearts for God to display His perfect strength in us (2 Corinthians 12:9).
I know it was the Holy Spirit who led me to read His Word, to remind me that God is always near to those who cry out to Him. As I turned to the Scriptures that warmed my heart, I could feel His love wrapped around me. The days that came after began to seem less bleak, because I was constantly reminded of how Someone had died to be my friend, and that was Jesus.
Even though my life is still not free from loneliness, knowing that I have my LORD beside me every day, who cares enough to notice me, who is no stranger to the emotions I feel—there's no greater comfort than that. Whenever I'm all alone and I feel so far away from the world, I would talk to God in prayer, through silent whispers and the thoughts in my heart. Every time I pray, I would feel a sense of calm and assurance, knowing that God's steadfast mercy and everlasting love are more than enough to make my days feel less lonely.
I know you feel like it would be better to have a visible presence to hear you out. But let me share a little something I've discovered: you can find true relief and companionship in Him. The more I read the Bible, the closer I feel towards Him. Starting each day with a prayer helps me to be mindful not only of myself but also of others. When I would complain about my circumstances and about being lonely, God would remind me that if I needed a friend, I had to learn to be one first, to be compassionate to others. I'm grateful that God has since blessed me with a few good friends with whom I could talk and feel free to be myself.
Finding Meaning in My Lonely Days
God also changed my perspective of things around me. As Isaiah 55:9 says, "For as the heavens are higher than the earth, so are My ways higher than your ways, and My thoughts than your thoughts." While my thoughts before revolved around being in control and searching for acceptance, God's ways surprised me and enabled me to let go of my anxieties and find my true worth in Him alone.
My eyes were opened, and I began to see meaning in my lonely days. I was able to work more on my hobbies, like singing gospel songs, playing my guitar, and reading books. I also started an Instagram page to share my writings about my relationship with God so I could encourage others.
Since I have a great love for music, there was a song I found deep comfort in, titled "Better Than I". The lyrics just spelled out the exact condition of my heart. It says that even if we don't know why we have to go through these troubles, God knows better than we do, and we find comfort and peace when we let go and let God take control of our lives.
Through words and music, I found a way to keep myself from dwelling on the negative feelings and instead honour God with the talents that He has given me. I realised that the loneliness we feel need not always be cured by getting friends; we can spend the time we have to do things we love and see how we can bless others through them.
Through all these moments, I have seen how beautifully God has been shaping my heart to trust Him. I have found solace and peace in the Lord, knowing that He loves me deeply.
To my fellow loner, I want to encourage you even as you struggle. Being lonely is still not a good feeling, but God is always close, even when we don't see Him. He sees us and cares deeply for us. As Psalm-139: 1-2 says, "O LORD, You have searched me and known me, You know my sitting down and my rising up; You understand my thought afar off." God is the only One who knows us inside and out.
Even when it feels like the whole world has given up on you, know that God hasn't and will never give up on you. Even when people come and go, God remains, and He wants us to rest in the comfort of His love, peace, and presence.
Love,
A girl who saw comfort during her loneliest days
https://ymi.today/wp-content/uploads/2021/03/To-the-One-Who-Feels-Lonely.jpg
613
1024
Contributor
https://ymi.today/wp-content/uploads/2017/05/ymi-logo-black-3.png
Contributor
2021-03-16 10:00:12
2021-03-15 23:30:03
To the One Who Feels Lonely