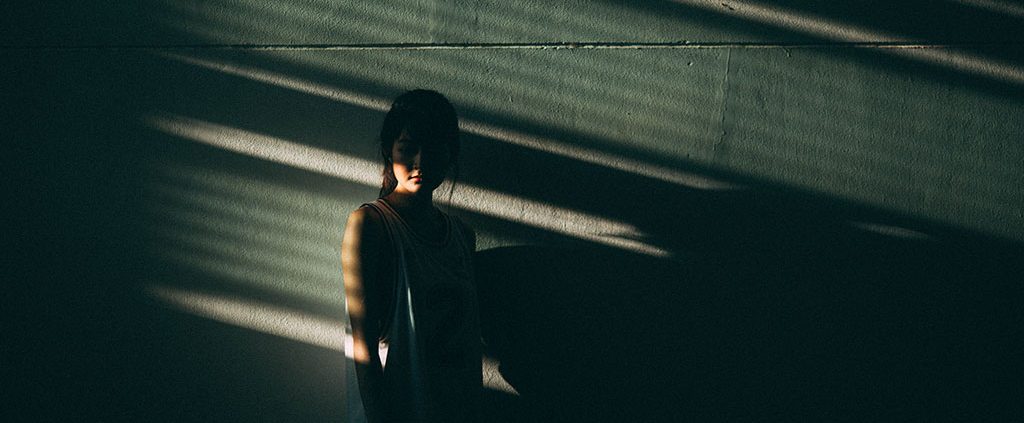 Written By River T, Malaysia
I've been mediocre my entire life. Coming from a family of high achievers, my achievements have always paled in comparison. And as an introverted middle child in a rather huge family, I have always struggled to voice out my feelings or opinions. Being invisible is what best describes me.
After graduating from secondary school, I came to Christ when my eldest sister brought me to church. However, the church that I attended was not able to provide me with the support I needed to grow as a new believer.
However, things changed when I went to Brisbane to study. Over there, I found a supportive community of leaders and fellow believers who helped me grow deeper in my walk with God. Their passion and commitment to the Lord and for the lost was so evident in their actions that it really inspired me to pursue God more.
While I may have been neglected or even forgotten by my community back home, the people I met in Brisbane cared for and loved me. Under their mentorship, I gradually learned to open up to and love the people around me. That was when I experienced the joy of belonging to a community of believers.
My time in Brisbane was so impactful that when I returned to Malaysia after graduation, it was difficult to adjust back to the life I had left behind. For one, I struggled to reconnect with my old friends upon returning home. While I was in Brisbane, I seldom contacted my friends back home. Furthermore, we share different interests and religious beliefs. As a result, we had drifted apart and I found it difficult to connect and share with them my struggles, especially those related to my spiritual walk.
I also felt out of place in my home church in Malaysia as I was now used to a different kind of church community and worship style—one that was warm, supportive, and passionate about discipleship. As a result, I retreated further into my shell and began to feel even lonelier.
Life back home became even more difficult when I started my first job. During my first rotation, the team that I was assigned to work in was extremely stressful. My superior was a perfectionist and had very high expectations of me. Whenever I failed to meet them, she would chastise me harshly in the presence of many. My self-confidence plummeted and I often felt incompetent at work. I would also have nightmares about my work when I realized that I had made mistakes.
I became very unhappy with my life, and my anxieties and frustrations paved the way to depression. I would experience breathing difficulties and had to frequent the toilet many times to calm myself down. Each day was agonizing and I began developing suicidal thoughts.
I couldn't share my condition with my family because I have not been close to them since young. Neither could I seek help from my friends, colleagues, or church leaders. I resented that I had to leave behind the supportive community I had in Brisbane and yet not been able to find such support back home.
Being adrift from any form of community and support meant I had no choice but to turn to God. So I poured out my heart to God every night, spending more time with Him in prayer and in His Word. As it says in Psalm 119:92, "If your law had not been my delight, I would have perished in my affliction."
While my circumstances did not turn around immediately, I experienced God's comfort through His Word in my distress. His Word gave me the courage and strength to live on when I wanted to end my life—and I learned to rely only on Him.
When no one was there for me, God held me close. He was my source of strength and comfort during the most difficult and painful season of my life.
I recall having lunch alone one day and I was swarmed with endless self-deprecating thoughts.
Why did I not excel in my studies or make a name for myself in society as my family members have? As an overseas graduate, I should be excelling at my workplace but why am I failing to perform at work? Why is it so difficult for me to make friends?
I felt utterly useless and worthless but in that moment, God spoke to me through Romans 8:38-39:
For I am convinced that neither death nor life, neither angels nor demons, neither the present nor the future, nor any powers, neither height nor depth, nor anything else in creation, will be able to separate us from the love of God that is in Christ Jesus our Lord.
I had nothing to be proud of at that time. But God assured me that I am still loved by Him, and nothing can separate me from His love.
After some time, God turned things around when I was assigned to a different team at work.
My new superior is nurturing and patient, and I have benefited greatly under her leadership. My self-confidence grew and I began to love my work rather than feeling fearful of being reprimanded as I had been under my previous supervisor. I am also closer to my new colleagues and they have been a great help to me when I meet with challenges in my work.
However, I still struggle with depression today, and I still do not have many close friends—whether at church or within my social circle. While I hope that I can one day experience the vibrant community life I had in Brisbane again, for now I'm thankful that I'm still alive and I have God's Word to guide my life. He knows me full well and will be with me as I go through the high mountains and low valleys in my life. He is sufficient for me.
Back to Homepage
https://ymi.today/wp-content/uploads/2018/10/My-Loneliness-Drew-Me-Closer-to-Christ.jpg
613
1024
Contributor
https://ymi.today/wp-content/uploads/2017/05/ymi-logo-black-3.png
Contributor
2018-10-10 10:00:26
2021-07-05 10:14:25
My Loneliness Drew Me Closer to Christ