It's often easy to get caught up in what the world says is important and become distracted from who Christ says we are. To keep from falling into that trap, let's look to the Bible for some sure antidotes: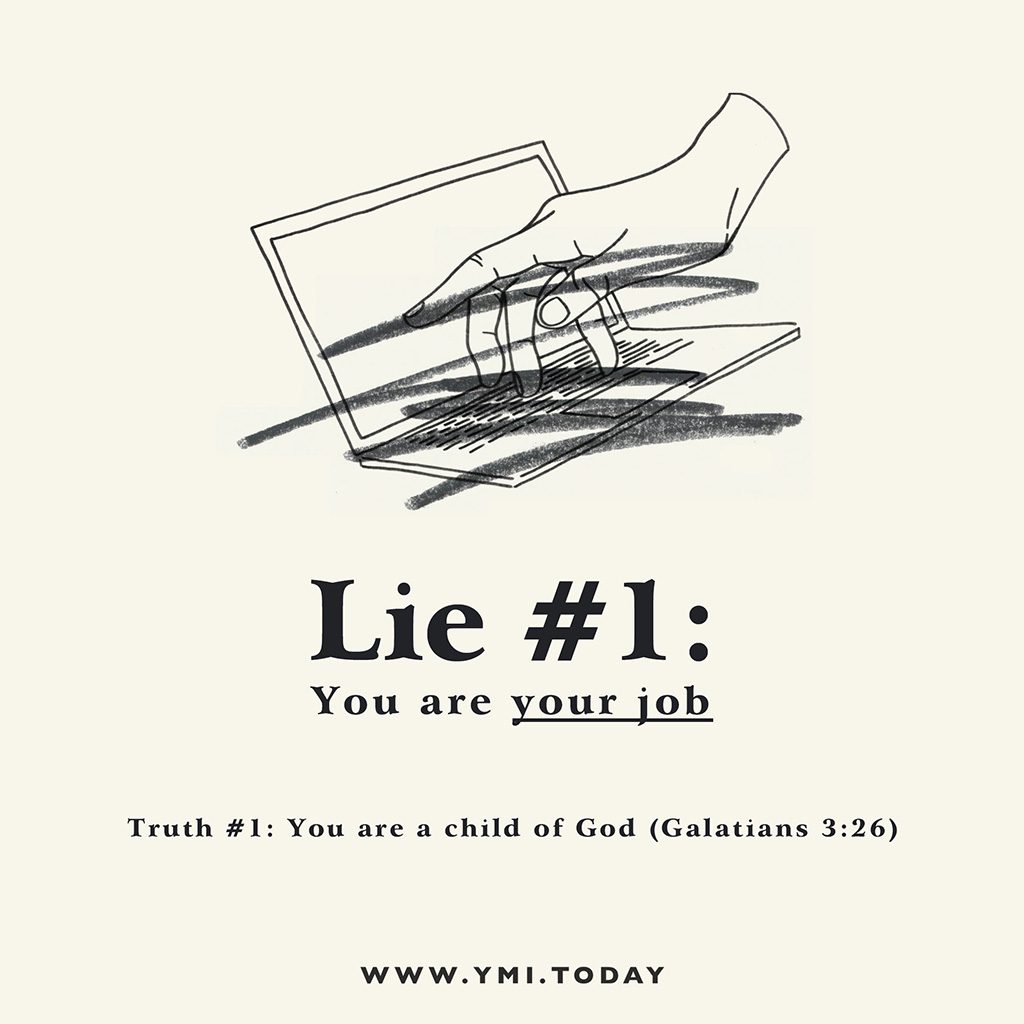 Lie #1: You are your job
Our jobs can consume a large portion of our identity. But we must remember that while God calls us to work diligently (Colossians 3:23-24), we work to serve the Lord.
Who we are is not defined by the job title we hold, but what Christ has done (Galatians 3:26). So let's focus on how we can use the work God has given us to glorify Him and walk out our identities as sons and daughters of God.
Lie #2: You are your good works  
Our plates are often loaded with all sorts of expectations from our culture, family, and even church about how we should conduct ourselves.
In the midst of trying to honor God with our actions, we can find grace for our shortcomings, and reassurance that the greatest command we have is to love God with all of our heart, understanding, and strength (Mark 12:30). Instead of conforming to the pressure to prove ourselves, we can focus on our relationship with God and know that as He refines us, fruitful works will flow out of our love for Him (Ephesians 2:8-9).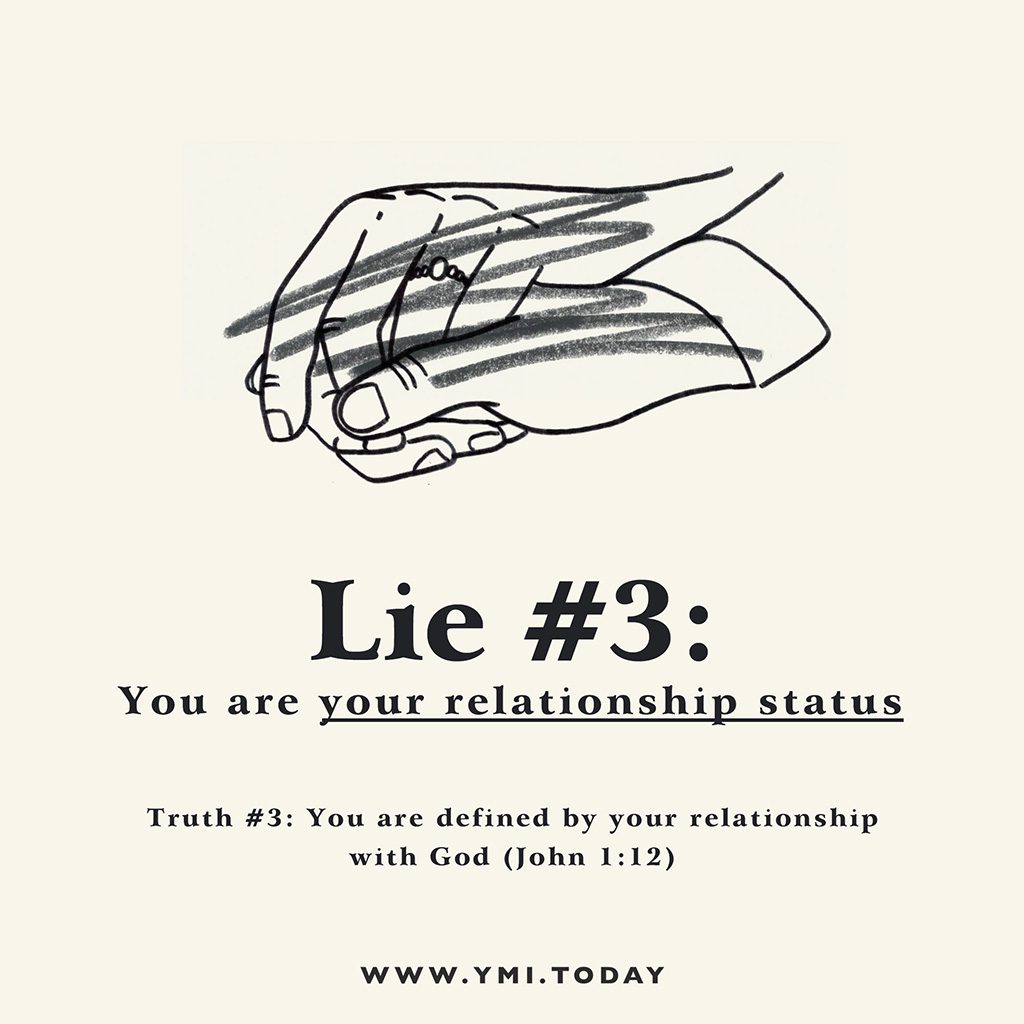 Lie #3: You are your relationship status
What comes to mind when you think about who you are? Is it the fact that you're dating or single? Whether you're a child or a parent?
But our confidence does not come from the people around us. The truly defining relationship, the one that undergirds every other relationship we have, is the one with God: "Yet to all who did receive him, to those who believed in his name, he gave the right to become children of God" (John 1:12, emphasis added).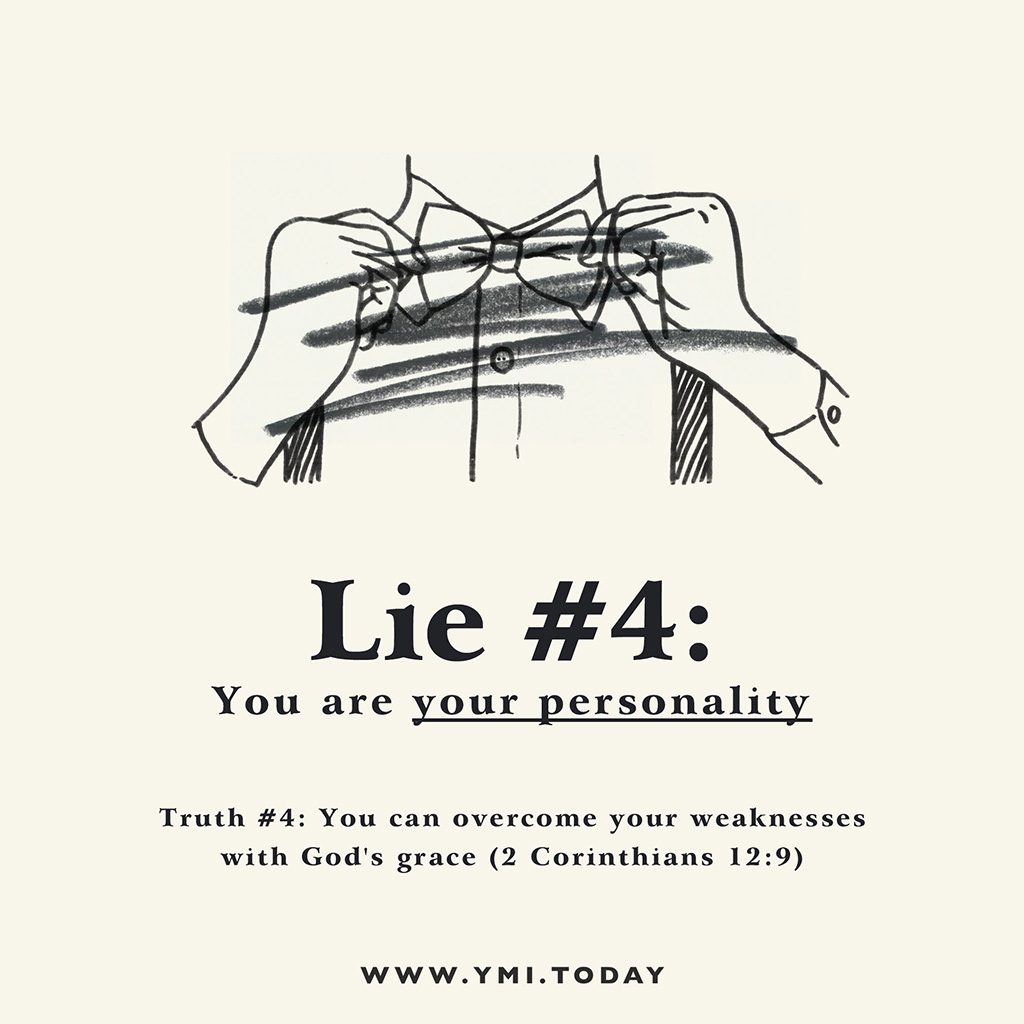 Lie #4: You are your personality
Personality tests are fun and can help us better understand our strengths and weaknesses. But we need to be careful that we do not allow these tests to limit the way we see ourselves.
Here's what God told Moses when he complained about being "slow of speech and tongue": "Who gave human beings their mouths? Who makes them deaf or mute? Who gives them sight or makes them blind? Is it not I, the Lord? Now go; I will help you speak and will teach you what to say." (Exodus 4:11-12)
God is bigger than our personality! He is the creator of all, and can help us overcome any weakness or challenge He sees fit (2 Corinthians 12:9).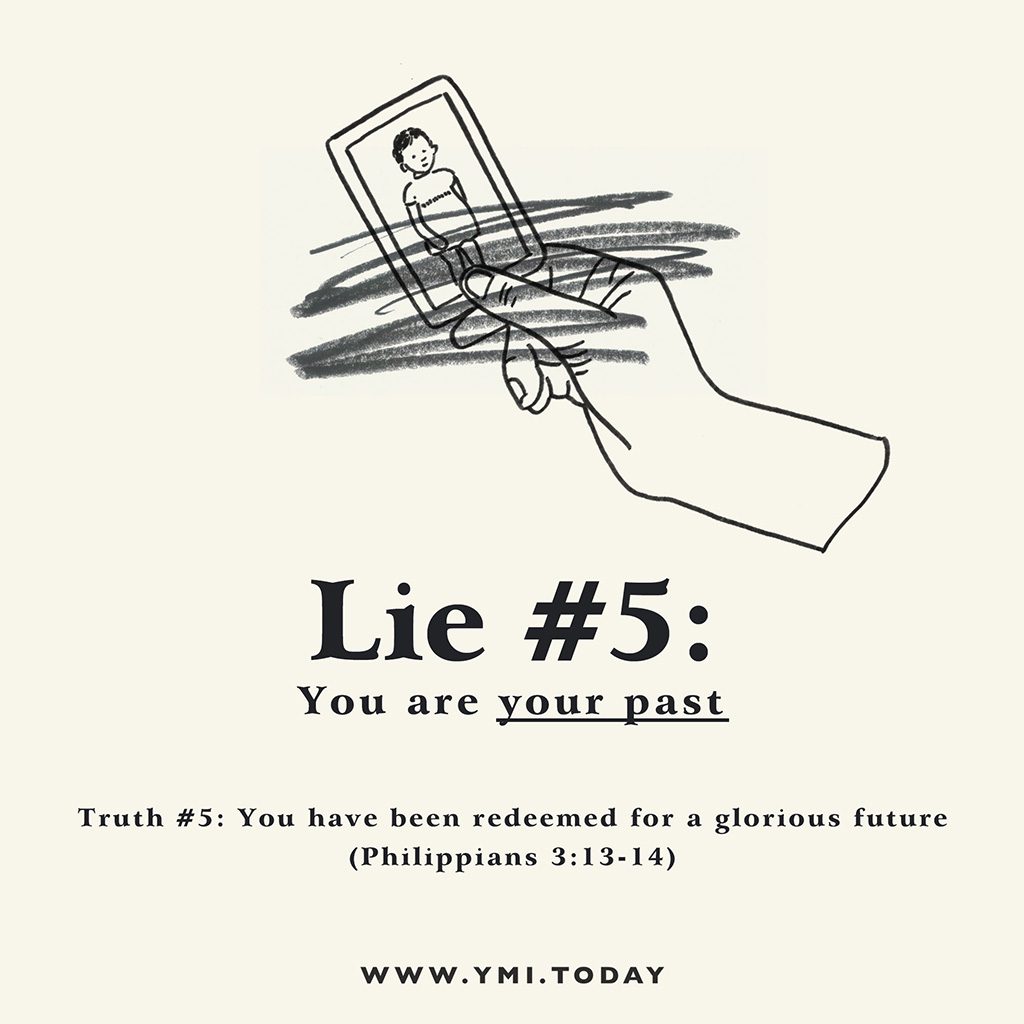 Lie #5: You are your past
Sometimes, we unconsciously allow our lives to be defined by our past experiences or choices—and feel like we can't move on because we're trapped by our mistakes.
But because of Christ's sacrifice, we are free from our past. Even if we continue to deal with the consequences, we do so knowing Christ is already victorious—and that He is calling us to an identity defined by the future He has won for us:
. . . I do not consider myself yet to have taken hold of it. But one thing I do: Forgetting what is behind and straining towards what is ahead. I press on toward the goal to win the prize for which God has called me heavenward in Christ Jesus. (Philippians 3:13-14)
Whenever we're tempted to allow these five lies to define how we see ourselves, let's pray that our identity will be rooted in these truths: We belong to God. We were made in His image. He has redeemed us. He will make us new.
https://ymi.today/wp-content/uploads/2019/08/5-Lies-to-Stop-Believing-About-Yourself.jpg
1496
2500
YMI
https://ymi.today/wp-content/uploads/2017/05/ymi-logo-black-3.png
YMI
2019-08-02 10:00:50
2019-08-02 10:13:05
5 Lies to Stop Believing About Yourself