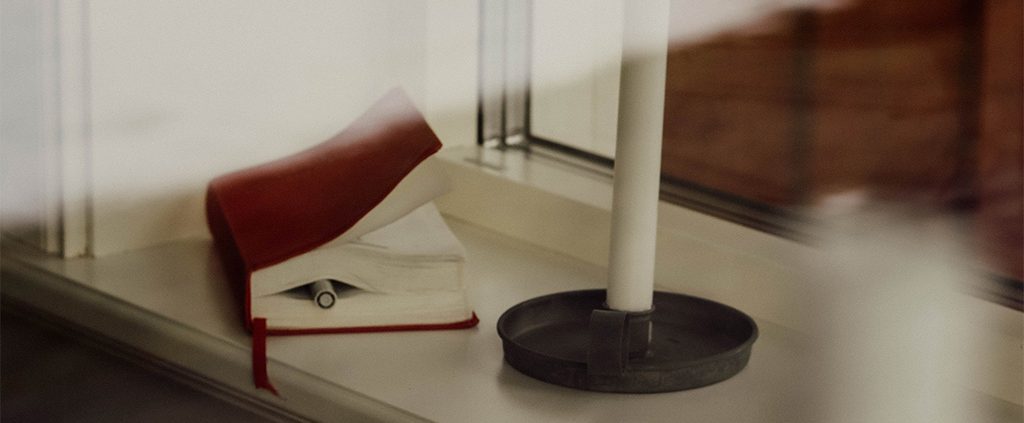 To a young, insecure, teenage, me:
I remember you quite clearly as a young girl of 11 years, reading about East Asia and feeling that God would want you to serve Him there. And now, at 17, how excited you are for the opportunity to move to that distant land, to begin fulfilling the calling you had received as a child. Soon, you'll leave home with your family's blessing to embark on the great adventure that is now your life.
I'm amazed at how you'll experience God's faithfulness over these next five years, and how He will never stop leading you with gentleness. That, despite your shortcomings and weaknesses, He will carry you safely through transitions, storms, and difficulties.
I'm thankful to say that you've certainly changed and grown since you first left home. You were once quite naïve, and frankly, unprepared for the reality of the life you have dedicated yourself to. So I'd like to speak to you about what is to come, and I want to do my best to prepare you for the big life changes you're about to go through.
There are going to be so many times that you doubt yourself, your abilities, and your calling. You are going to question if you really are useful, and if you truly should have left home in the first place.
As excited as you are to make Jesus known in Asia, you'll end up letting fear take over many times. From the very start, you need to understand this kind life demands full reliance on God, and nothing else. The anxieties and self-doubt you encounter along the way will often feel debilitating. But the key to the rest and fulfillment you crave is, and always will be, found in your identity as a child of God—in being so deeply loved by Him (1 John 3:1).
Along the way, you will meet fellow Christians who view your full-time commitment to ministry as irresponsible, and even as a silly whim given your "real career" opportunities. And you are going to feel belittled and discouraged because of such opinions. You are going to experience personal insecurity over these things, and often will not know how to pick yourself up from the discouragement. In these instances, recall the steady conviction that has been in your heart since leaving home. There are real needs that you're choosing to help meet—you are one member of the larger body that is the Church, and you are doing your part (Ephesians 4:15-16). Refocusing on your purpose will strengthen you to overcome discouragement.
When it comes to finances, sometimes you will worry about provision and fret over whether you will have enough for each month. You will also encounter some who view monetary support of mission as unnecessary, and the whole concept of overseas mission as outdated and even pointless. But know this: you will never once go hungry, never once miss rent, and will always even have more than enough. As for the conflicting opinions you receive, rest in peace, knowing that you are following God's voice.
Your physical body will also face many challenges, but none of us are promised a life free of hardship (John 16:33). The obstacles you'll face do not indicate a lack of faith, or that it was a mistake to leave your homeland to come here—these are two thoughts you will find yourself battling over and over. Let God build your character through trial, and let the assurance of your faith be further established in these hardships (James 1:2-4), as painful as they may be in the moment.
With all the cultural and traditional differences you'll experience, you're going to feel very often that you don't belong or fit in. And that's normal. Since you're not from this new place, how can you expect to "fit in?" The East is vastly different from the West, and vice versa. It's a truth as old as history. You've heard the following countless times before, but you'll understand it better soon: your true home is in Heaven, at your Father's side (John 14:2-3).
Ultimately, and above all, I entreat you to hone in on your mission and "hold unswervingly to the hope we profess, for he who promised is faithful" (Hebrews 10:23). You will be given opportunities to develop in various areas, like church administration and outreach in the red light district; it may take some time to figure out what exactly all your gifts are, but don't focus on trying to prove yourself or gain people's favor. Instead, simply walk in faithfulness in the tasks set before you, love people, and "whatever you do, work at it with all your heart, as working for the Lord, not for human masters" (Colossians 3:23). Because that, my little wide-eyed girl, is your calling. That is how to use God's calling in your life for His purposes
You're going to do great.
A slightly older, slightly wiser,
You
https://ymi.today/wp-content/uploads/2020/06/For-When-You-Start-to-Doubt-Gods-Calling.jpg
613
1024
Marissa Luk
https://ymi.today/wp-content/uploads/2017/05/ymi-logo-black-3.png
Marissa Luk
2020-06-09 10:00:58
2021-12-18 01:16:35
For When You Start to Doubt God's Calling