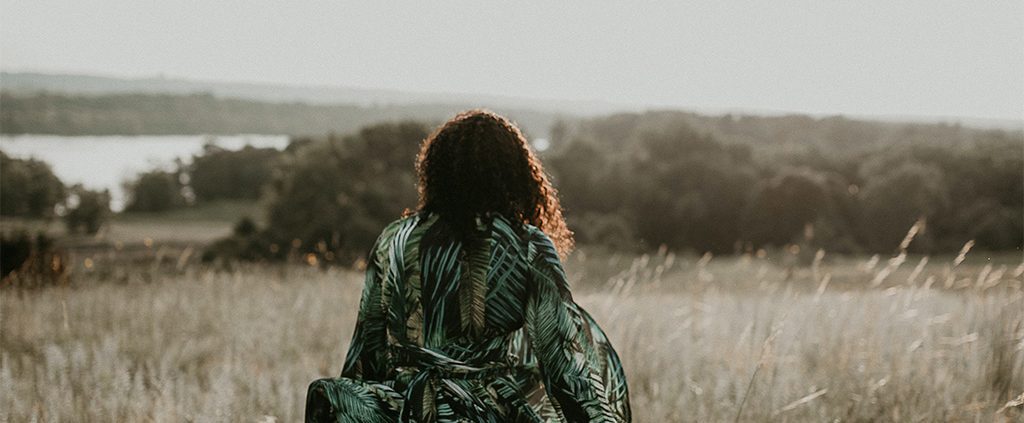 Written By Evelyn-Faith Ogungbemi, Nigeria
Some say that falling in love changes you; others say education, a new job, car, or house does. I used to believe that I could change myself—become a better person, as smart and talented as I imagined I could be. And so I immersed myself in all sorts of activities and studies, expecting this change—better grades and overall accomplishment in life—to make me feel satisfied. After all was said and done, my endeavors remained futile. Even though I achieved most of these things, they still didn't bring any true satisfaction or comfort.
I have come to realize that the change and accompanying fulfillment that I was looking for isn't something I can bring about myself. This is simply because we were all made to seek God and draw our satisfaction from Him. When He comes into our lives, He changes us and offers fulfillment and purpose. The resulting transformation is visible, as glaring as can be. God goes all out and spreads His grace all around us; He changes us completely. He did exactly that with Saul—who had strongly opposed and persecuted the church before God met him and transformed him deeply and permanently from the inside out (Acts 9)—and God does the same with us.
From the book of Acts and Paul's letters, I gradually came to understand what a transformed life looks like. I noticed how it began to work out in the realities of my daily life. As I grew to a deeper understanding of what my focus in life should be, Christ taught me to measure true value by my relationship with Him, rather than by the temporary feelings of self-worth and ambition. God has taken me—dead in my sins, lusting after unrighteousness, unholy, unfit, without Him and without hope—and has made me alive in Him. I have experienced this transformation in three specific ways.
Transformation Looks Like Surrendering Our Old Ways
The grace of our Lord was poured out on me abundantly, along with the faith and love that are in Christ Jesus (1 Timothy 1:14).
When I first became a Christian, my newfound faith and the grace I experienced challenged me to totally surrender my former way of life and to trust that God was in charge and that His Holy Spirit was at work in me "to will and to act in order to fulfill his good purpose" (Philippians 2:13). It was definitely not easy to let certain things go—especially the attributes I had always assumed defined me.
I considered myself quite serious and organized—the type of person who knows exactly what to do at the perfect time, and has their whole future thoroughly planned out. So it was difficult to give up my tight grip on making my own plans. But I eventually realized it was the grace, mercy, and unconditional love of God (that I hadn't planned for) that brought me to experience Him in the first place. It was this hope that grew a sincere love for and trust in God, which helped me fully surrender and allow Him to furnish and rearrange my life plans.
Transformation Looks Like Daily Dependence
Therefore, I urge you, brothers and sisters, in view of God's mercy, to offer your bodies as a living sacrifice, holy and pleasing to God—this is your true and proper worship. Do not conform to the pattern of this world, but be transformed by the renewing of your mind . . . (Romans 12:1-2).
I had always imagined life to be superficial, ending with the life I have here on earth. So, I directed all my efforts towards being relevant now, with no regard for any long-term consequences. After my conversion, however, I found a new eternal perspective on life. My approach to earthly matters changed as I adopted a view of my life that encompasses my past and my eternal future.
An eternal mindset challenged me to daily pour out my life as a living sacrifice—to dedicate all of myself to a life that is well pleasing to God and focuses on godly values. I need God's daily help to be diligent in good works, consistent in the study of His Word, persistent in prayer, and fervent in supplication. With that comes a new passion and drive for communion with God through the presence of His Spirit in me. The love, joy, and peace of God fills my heart, compels me, and develops my character as the Holy Spirit produces fruits in me (Galatians 5:22-23).
Transformation Looks Like Serving Others
This, then, is how you ought to regard us: as servants of Christ and as those entrusted with the mysteries God has revealed. Now it is required that those who have been given a trust must prove faithful (1 Corinthians 4:1-2).
I have come to understand that as a believer in Christ, I am expected to use everything I have—time, money, resources, talents, abilities and spiritual gifts—for the service of Him who saved me and gave Himself for me (Galatians 2:20). I need to use my God-given resources for others, instead of selfish pursuits.
In my local church, I continue to seek opportunities to serve by leading people to worship and helping or contributing in any way I can. As I serve, God is working in me to develop a cheerful heart, a thankful attitude, a joyful countenance, and reminding me that even this service is part of His eternal mission. I must be faithful in this service to the body of Christ, but also share with those outside the faith the good news that has so radically transformed my entire life, considering this a form of service we have all be called to.
God has called each one of us into a new life, characterized by change in different aspects, in different measures. By embracing this transformation, we are able to live a life of purpose and gradually mature into the image of Christ, as He guides every step of the way. In our faith journey as believers, it is important to keep in mind the ways we've experienced transformation taking place, as it helps us to be grateful for what we have received and hopeful for what is ahead.
Unlike before, when I was overwhelmed by my life plans, unsure if I would be able to accomplish them, I now look forward to the purpose God has appointed me for, ready to partake in His fully guaranteed inheritance.
https://ymi.today/wp-content/uploads/2020/06/What-Does-a-Transformed-Life-Look-Like.jpg
613
1024
Contributor
https://ymi.today/wp-content/uploads/2017/05/ymi-logo-black-3.png
Contributor
2020-06-18 10:00:56
2020-06-18 11:06:41
3 Visible Signs Your Life Has Been Transformed