Day 6 | Ecclesiastes 3:1-15
There was a time in my life when a relationship with a friend ended very badly. I felt personally wronged by his actions, and after some failed attempts to reconcile, we slowly grew apart.
For a long time, I prayed for God to remove the pain, but woke up the next day replaying the events in my head and still feeling wronged. I asked God many times, when would this season end?
I wanted the emotional healing to happen overnight so I could move on with my life. I wanted to speed through the seemingly bothersome, unconstructive season of anger and grief, and advance to a more rewarding, positive season of joy and light-heartedness. Yet God had other plans, and the process took much longer than I expected.
As the Preacher points out in Ecclesiastes 3, "there is a time for everything, and a season for every activity under the heavens" (v. 1), "a time to kill and a time to heal, a time to tear down and a time to build" (v. 3). Despite our tendency to favor some, there exists no hierarchy among the seasons, seemingly good or seemingly bad. Each is appropriate and important in its own time (v. 11).
These seasons where it feels like everything is out of our control are an important time to recognize God as the master of time—to accept that we cannot understand the full workings of His plans (v. 11). Although we only see the present moment, God sees all. The seasons may be going by slowly, but we know that everything is part of a coherent story that God is writing. Instead of fixating on our past grief or future hopes, we can place our confidence in God, who is the master of eternity, and learn to enjoy His blessings in the present (vv. 12-13).
As I yielded myself to His work, I began to see things from His perspective. I realized that anger, grief, and the negative emotions I experienced may not simply be "bad". With the guide of the Holy Spirit, they are a compass for self-understanding, growth, and transformation. My negative emotions pointed me towards the idols, lies, and fears that I harbored in my heart. My season of pain became a season of sanctification as God took the fears I held deep and slowly overturned each one, replacing them with His love and grace.
God took this time to build my relationship with Him and taught me what it means to trust His guidance. I learned that God is the rock and anchor for my soul (Hebrews 6:19). And without the storms, how will we ever know the importance of an anchor?
Despite how much I wished to fast-forward that season, I learned that it takes time to heal. While I would never wish a difficult situation upon anyone, I would also never want to go back to the person I was before. My season of anger and grief taught me humbleness, peace, and patience. Patience with myself; patience with others; patience with time.
With God, the painful seasons do not need to serve as a reminder of the suffering that exists in this world. Instead, they can be a reminder and witness of how God heals, comforts, and provides for us. In His time, God can rewrite any grief and pain, past or present, into something beautiful.
Whatever difficult season we are going through, let's learn to trust God as the master of time. Winter is ending, and spring will be here soon.
—By Jiaming Zeng, USA

Questions for reflection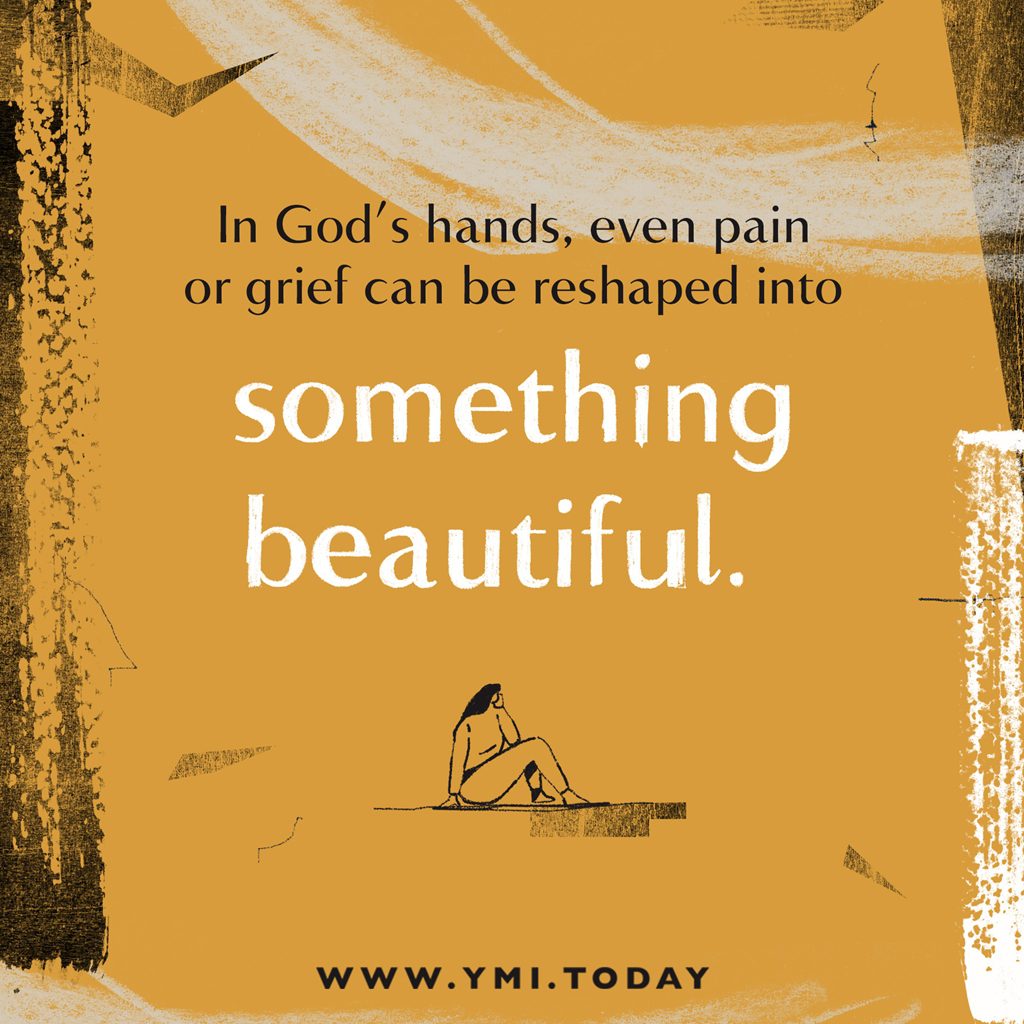 ---
Return to YMI Reading Ecclesiastes Homepage
https://ymi.today/wp-content/uploads/2020/04/ECC-Devotional-image-06.jpg
1768
2953
YMI
https://ymi.today/wp-content/uploads/2017/05/ymi-logo-black-3.png
YMI
2020-05-09 00:01:34
2021-10-01 12:29:48
Will This Season Ever End?