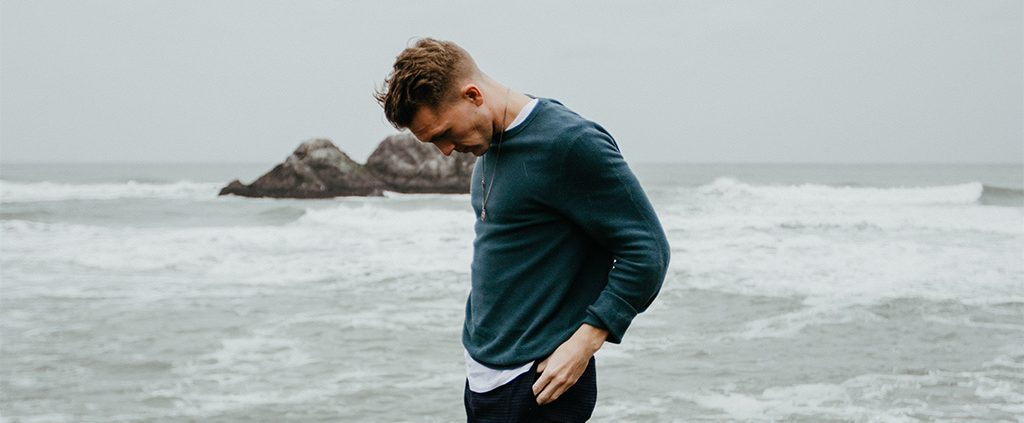 Written By Ben Kampmeier, USA 
Ben has been in vocational ministry since 2008, and desires to see God use his pastoral ministry to help people follow Jesus with their whole hearts (Psalm 86:11). He serves now as the Lead Pastor of the 125-year-old Corinth Reformed Church in Byron Center, MI. Ben's married to his wonderful wife, Ann, and they have two young children, Reuben & Abigail (along with their Chihuahua, Boston). Ben enjoys trying new restaurants, taking in great art and music and exploring Grand Rapids, MI.
As often as we can, my wife and I love to get a sitter for our kids and spend time together by trying a new restaurant in our city.

For me, part of the enjoyment is not only being able to experience something new for myself, but to tell others about it. My wife often warns me of romanticizing our experience too much as I retell it to others, and she's right. Sometimes I get so caught up in recounting a good restaurant experience to a friend, I set them up for inevitable disappointment upon their own visit. This has happened more than once.
Expectations are funny things. When the real thing doesn't measure up, it can be so disappointing! On the other hand, when our expectations are exceeded, it's exhilarating.
The Bible gives an expectation when it comes to our church community—namely, that it would be a regular part of our practice in following Jesus. Community is an essential part of the "balanced diet" found in the practices of the Christian life. But before we taste the dish, we sometimes make the mistake of thinking that it'll be finely tuned to our liking. We think that this thing called "community" is going to satisfy us in the specific ways we want it to with regard to our own perceived sense of our needs, desires and hopes. You can see how easy it to get our expectations blown out of proportion—not unlike when someone sets our hopes too high for a new culinary experience!
As a pastor, I'm used to hearing from people that they feel disconnected from their (or our) church, even if they are deeply involved. Their experience simply hasn't measured up to what they had hoped it might be.
If you feel disconnected from your church, you're not alone. I want to tell you the same thing I would tell someone in my own congregation: you can expect to be disappointed and you can expect to be surprised.
Expect to Be Disappointed
If anyone is aware of how disappointing church community can be, it's pastors. We've got the least idyllic view of church community, because it is our entire lives, and we must regularly experience its gritty reality. Human relationship is fraught with all kinds of problems, and disappointment is imminent. But this is also part of what makes church community so wonderful—we know that we all are related by this: What makes us lovely as people is not "who we are," but rather "what God has done for us."
So when we embrace that reality as our new expectation, we can realize that to participate fully in a church community is an opportunity unlike any other.
Here's my encouragement to you: even when you're disappointed, keep showing up to your small group, or to greet, or serve coffee. Show up even when it "does nothing" for you. The sheer act of doing those things in faith will bless your life in amazing ways, and you may be surprised.
Expect to Be Surprised
Yes, the church is full of people, and people can disappoint you. However, may we never forget that the church, by very definition, is a community of people who love Jesus and want to become like Him. By God's design, this is a recipe for something incredible. People do amazing things in the process of living out their new nature in Christ (2 Corinthians 5:17). Though fragile and, yes, even disappointing on the outside, God's people are vessels for God's glory (see 2 Corinthians 4:6-7). This makes them in every way, a walking, talking opportunity for the supernatural power of God to break through at any moment.
Friends, I have seen incredible acts of sacrifice and kindness. I have been able to bear witness to the beautiful reconciliation of a horribly broken relationship. I have seen people give generously to care for another person in a deep moment of hardship. I have seen people weep with the grieved and rejoice with the celebrating as a living embodiment of Romans 12:15. And I tell you the truth: if you are willing to overcome an overblown expectation of what community "can do for you," you too will bear witness to these things, and they will surprise you and surpass anything you might have imagined community could be before.
I'm not trying to contradict myself here; I write these words in hope for people who feel disappointed by the church, which actually can be very disappointing! Yet at the same time, I believe the above is the true essence of what community can become: The supernatural breaking through the natural. Surprise springing forth from disappointment. The messiness of Christian community can serve as a canvass for the glory of God, but for us to be able to experience that, we've got to be willing to participate, even at the risk of being let down.
I really do believe that a disciplined habit to "show up" to community as an act of faith will be rewarded. I've experienced this myself. The small group I'm a part of has lots of people with young families and busy careers. We do the best we can to involve our kids in our time together, but it can be challenging just to get together! Have you ever been in a house with ten children under six? It's pure insanity.
The truth is, there are plenty of Thursday nights where I don't want to take my own suggestion and make time for community. After a long day it sounds like a lot of work, but what I've experienced (as a person who professionally tells others to be in community all the time) is that our group's commitment to embrace Hebrews 10:25 and "not give up meeting together" really is a blessing. Even when our children are crazy, when life is busy, and when time is crunched, I'm a more whole person because I show up, and for at least 90 minutes a week, I'm blessed with the tangible experience of living at the intersection of the surprise that is community.
Friend, don't let the disappointing reality of Christian community drive you away, but rather let it help you know what to expect. Expect to be disappointed and expect to be surprised. Whatever you do, do not give up on gathering with the people God has given you to as you follow Jesus together!
https://ymi.today/wp-content/uploads/2020/05/When-Church-Doesnt-Meet-Your-Expectations.jpg
613
1024
Contributor
https://ymi.today/wp-content/uploads/2017/05/ymi-logo-black-3.png
Contributor
2020-05-14 10:00:44
2020-05-07 16:22:24
When Church Doesn't Meet Your Expectations