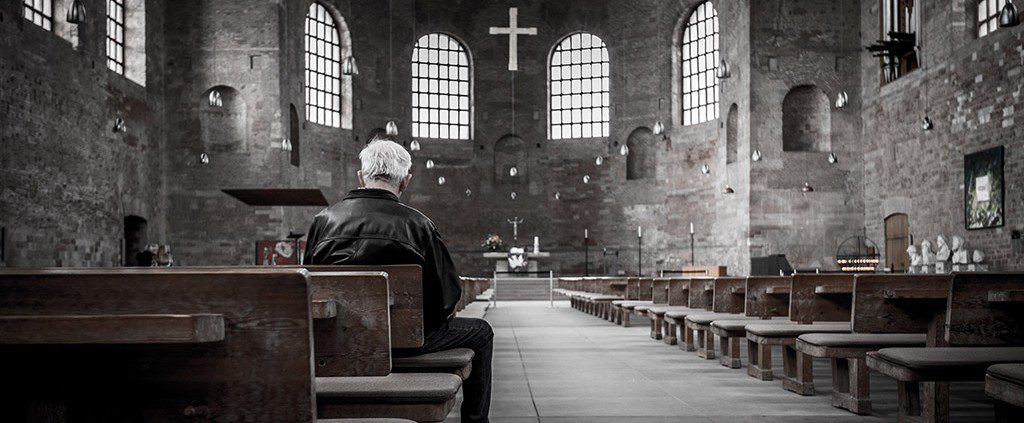 Written By Kezia Lewis, Thailand
Lately, news of church leaders' failures have become common. We hear of pastors committing fraud, embezzling church money, or getting involved in scandals involving pornography or extramarital affairs.
When we hear of such news, more often than not, we crucify these leaders. If we come from these churches, we might disown them, or criticize them in front of the whole world. We are hurt, and the natural reaction is to return the hurt. As a friend once put it, "Hurt people hurt people." Because these leaders have failed and disillusioned us, we feel justified in punishing them for the pain they have caused us.
Perhaps, however, there are better ways to respond.
Show Them Love
"A new command I give you: Love one another. As I have loved you, so you must love one another. By this everyone will know that you are my disciples, if you love one another."— John 13:34-35  
When our church leaders fail, we should show them love. We do not excuse their sins; nor do we shield them from the consequences of their actions. But we don't need to trample on them. We shouldn't allow their lapse in judgment to paint them in a worse light.
How can we do this? One way is: Don't gossip about them. We can begin at home, by exemplifying this brotherly love to our kids. When things like this happen, we tend to tittle-tattle and dig up even more of these church leaders "deficiencies". Or, we may gather in groups in church or cell groups saying we want to pray for their welfare, but end up speaking badly of them.
When we behave this way in front of our children, we make it seem acceptable to speak against our brothers in the faith. We portray them as villains who had always planned on wreaking havoc in our churches, and make monsters out of them. We forget the good things they had done and remember only the mistakes. We bury them alive in their sins—and forget who they are in God.
Pray For Them
Church leaders are under more spiritual attack because they are on the frontline. The enemy makes every effort to tear them down, because he knows that when he destroys a leader in God's church, he can discourage and weaken everyone under him. When a leader fails, we can even lose brothers and sisters in Christ, who give up on God and His church entirely.
So we should pray for our leaders—always. And when they fail, we should pray for them even more. We should not allow the enemy to have his way and give in to his tactics; we should not hand him our leaders on a platter when they stumble. Instead, we can lift them up to Jesus.
Pastors and church leaders are as human as we are: they have struggles of their own, and they go through temptations just as we do. Just as our decisions don't define us, bad decisions don't characterize our church leaders—our true identity is in Jesus. Yes, we will make mistakes and make bad decisions, but mistakes can be the beginning of greater intimacy with Jesus. Let's pray for that to be true for our leaders as well.
Be There For Them
When our church leaders fail, we should be there for them as fallen brothers and sisters. This is one way to show them love. We can go to them, pray with them, and help them recover from the mess so they can stand up again. Let's not shut them out of our lives or our churches, because they need Jesus more than ever.
A friend once told me: "Your husband is not God. He is going to mess up and he is going to hurt you, just like you will mess up and hurt him too. He is human after all." This advice has given me the strength to be gracious to my husband, just as he has to me. Our relationship with Jesus keeps us and our marriage strong; He is the only one who is perfect and blameless.
I believe we can apply this for our church leaders as well. It's easy for us to see them as infallible and perfect people—we don't expect them to err, and we forget that they are not God. We forget that they are flawed and that they will mess up, as they are human after all.  
So when (and not if) they mess up, let's not be shocked and withhold our grace. Instead of running away from them as though they are too filthy to bear, let's run to them and raise them up to Jesus. We only need to look at ourselves to remember that we are no cleaner, yet Jesus thought we were worthy of His sacrifice.
Jesus loves our church leaders even when they fail; He will forgive them and be there for them in the darkest of times. We can do the same.
https://ymi.today/wp-content/uploads/2016/05/When-Our-Church-Leaders-Fail.jpg
613
1024
Kezia Lewis
https://ymi.today/wp-content/uploads/2017/05/ymi-logo-black-3.png
Kezia Lewis
2016-05-20 10:00:05
2016-05-20 13:32:22
When Our Church Leaders Fail