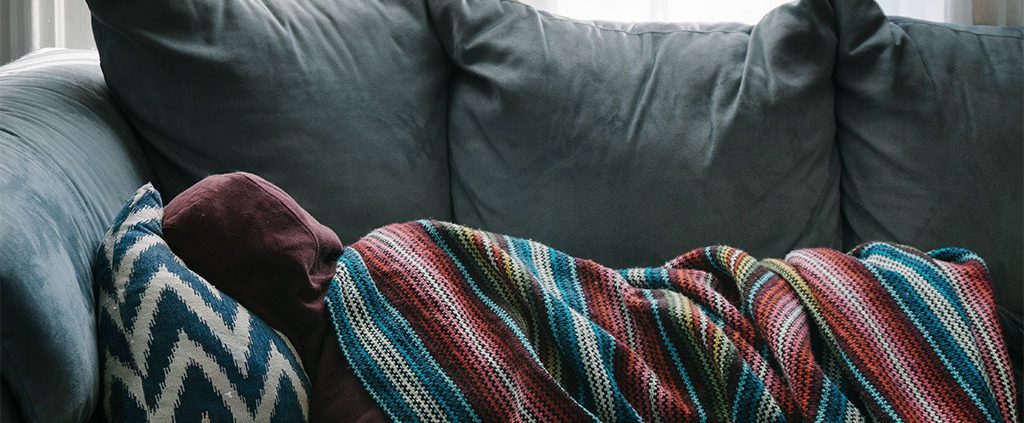 Written By Glen Wong, Singapore
"Do you actually know how much you're loved by God?"
Yes, I was confident that Jesus came down to earth—fully God, fully man—to die on the cross to pay for the penalty of my sin, and to give me a new life.
But for the first time in a long time, I began to question that truth.
When My Striving Became Strife
I had just come out of a season of serving as a worship leader and coordinator in my campus ministry. God moved powerfully and the students grew in intimacy with Him, and in their knowledge of Him.
However, with great growth came great challenges—in the form of relational conflicts.
Though the people I worked with were God-fearing and kingdom-minded, there were some differences in our practices and personalities. These differences led to disagreements and conflicts that hit on a personal level.
When disagreements arose, I began to feel misunderstood, untrusted, and inadequate. But instead of confronting my teammates about how I felt, I soaked up these lies and held on to my hurt.
God used Isaiah 40:31 to invite me into a season of waiting, to rest and draw strength in Him, but I refused. Instead, I spent the next six months serving even more fervently in the worship ministries at the same campus ministry and at my home church. I was doing what I wanted while taking on more than I could bear, all so that I can prove a point to both God and man.
I wanted to show everyone that I could be significant in the eyes of the Lord and man. I thought that if I gained approval from men by serving more, then it was a sign that God was pleased with me too.
Little did I know that the hurt would soon turn into striving. Striving became strife, and strife made me ugly.
Whenever I lost a debate with my leaders, I would just comply with their order with a smile, but would grumble on the inside. I may have looked nice, I may have displayed tolerance, but I was far from the standards of love stated in 1 Corinthians 13:4-7.
And without realizing it, it began to impact my relationship with God too.
Everything We Have Is A Gift
One Sunday, I was worshiping in church when the phrase "the sign of Jonah" came into my mind. As I searched my Bible for its scriptural reference, I was led to Matthew 16:4:
An evil and adulterous generation seeks for a sign, but no sign will be given to it except the sign of Jonah.
That was when I realized that just as the Pharisees and Sadducees were seeking signs and wonders from Jesus to prove His legitimacy as the Son of God, I was also demanding for God to prove His love for me by giving me titles and recognition.
As a result, I experienced one hurtful episode after another, leading to a downward spiral, where I reached the end of myself. I could not blame anyone because it was my disobedience that led me to this mess.
At this time, I was reminded of Ephesians 2:8-9, which says, "For it is by grace that you have been saved, through faith—and this is not from yourselves, it is the gift of God—not by works, so that no one can boast." This helped me realize that the blessings on my ministry and my life were not based on my ability, but God's grace. My ministry was not mine to claim, but His gift for me to steward.
So I decided to make my break from ministry official and stepped into that season of waiting and rest that God had been calling me to. It was in the quiet and stillness that I realized how fallen I truly was; how my strife made me a try-hard, and a two-face. At the same time, I was comforted by the reminder that God's grace is more than enough to cover over my multitude of sins.
However, I realized that simply abiding in His grace without extending that same grace to others made me a hypocrite. I had often accused my teammates and leaders of similar faults that I had made in the past, yet I did not extend any grace to them. Matthew 5:44 says we are to love our enemies, and to pray for those who persecute us, but how can we truly love them without expecting anything in return, especially when it feels like God isn't dealing with them for the way that they've hurt me?
In my case, I was serving others out of offense. I was angry at how my teammates made me feel unwelcome and insignificant. It felt like God did not care about my contributions towards the ministry. Thus, I strived even harder to get recognition, titles, and significance. I was so caught up in achieving that I did not know how to bless those that cursed me.
The Lord eventually revealed to me that the only way I can love others, is to recognize His grace in my life. This will enable me to love others with a depth that is unexplainable, because it would come from the knowledge of how much I have been loved by Him first.
Returning to My First Love
"Do you know how much you are loved by God?"
Right now, I'm a work in progress. I still struggle to see my enemies and people from God's perspective.
However, if our ability to love others depends on understanding how much we have been loved first, I need to fall in love with my Savior all over again. I began to seek God by reading and studying His Word, and by jamming to worship songs to refresh my spirit and soul. I had to rediscover what it meant to worship Him in spirit and in truth (John 4:24).
If you're fighting a similar battle, you need to know that you don't have to run away. It doesn't matter what mistakes you have made. It doesn't matter what people have done or said to you. Your identity and worth is not based on what you can do, but on what Jesus has done on the cross.
The cross is the sign of His love for you. Rest on that truth and receive it in your heart.
https://ymi.today/wp-content/uploads/2019/12/The-Ugly-Side-of-Striving.jpg
613
1024
Contributor
https://ymi.today/wp-content/uploads/2017/05/ymi-logo-black-3.png
Contributor
2019-12-11 11:30:14
2019-12-11 13:30:57
When Striving Made Me Ugly