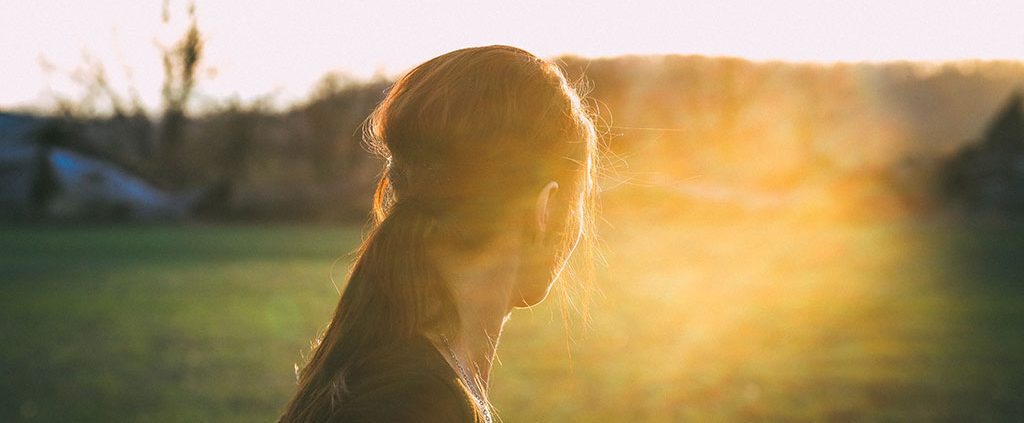 Written By Hannah Shoue, USA
Three years ago, I began my college career at a small Christian college called Calvin College. I had a lot of anxieties in the beginning—moving to a school far from home, not knowing anyone, making new friends, etc. But by the second semester, I was well-adjusted and praising God for a good first year of school and for the friends He had provided me with.
Experiencing God's Grace
In February, however, I received some bad news from my parents. My dad's autoimmune disease, as well as lingering arthritic pain from a car accident many years ago, was worsening, and he might no longer be able to do his current job. This would mean a drop in our family income, and we might no longer be able to afford the high tuition at a private Christian school.
My parents offered me a choice: even though the job change was not certain yet, did I want to transfer to a different school for next school year? Specifically, they asked me if I wanted to transfer to Purdue University, a large public school in my home state of Indiana. Purdue would be much cheaper since it's a public university and I would be an in-state student.
My first answer was an emphatic "no." My boyfriend attends Purdue, and from visiting him I knew that Purdue was the exact opposite of what I wanted in a school. Where my small Christian school had winding walking paths and a campus filled with beautiful trees, Purdue had crowded crosswalks and a campus filled with year-round construction. It was large and loud and nothing like the kind of college I had always envisioned myself attending.
It turned out that God graciously provided the finances necessary to stay at Calvin for another year. I was able to stay at the school I loved while getting used to the idea of a possible transfer.
Remembering God's Faithfulness
My father, however, did have to leave his job. Our family went through some ups and downs as my dad tried to become healthier and find other work he could do, and I had to start thinking more seriously about transferring.
I looked into Purdue's program for my major and made an official visit to the campus. I also began to consider the possibility of attending the same school as my boyfriend—which would mean we wouldn't have to be in a long-distance relationship anymore. I started praying, and the more I prayed and thought about it, the more interested I became in transferring to Purdue.
But I had so many questions. Could I successfully transfer my class credits halfway through my college career? Would it cost an extra year or two of school? Where would I live?
What if I made an irreversible mistake?
During this time of uncertainty, I looked back at how God had provided in the past. Despite my anxiety prior to college, God had been with me, and the transition to college went better than I expected. God also had provided the finances necessary for me to stay at Calvin for my second year.
While I still struggled with doubts and hesitations, these reflections gave me hope. Though at the time I still worried about whether or not Purdue was the right choice, I tried my best to trust God, knowing that He had provided for me in the past, and would continue to do so.
Trusting in God's Provision
It was at this particularly difficult time that God provided for me in a completely unexpected way. One of my biggest worries was finding somewhere to live at Purdue. I didn't want to live in the dorms with a random roommate; I wanted to live somewhere that was going to be positive and feel like home.
As I explained some of my worries to my dorm mentor at Calvin one day, she reminded me that I needed to trust God and that she believed God would provide for me during this transition. I realized she was right and acknowledged my need to trust God in my heart. As soon as she had left my room, my phone buzzed with a text from someone I had met on a visit to Purdue. She wanted to know if I still needed somewhere to live.
This friend connected me with another friend, someone who needed one more roommate for a four-girl apartment. Not only would all my roommates be Christians, but they also turned out to be kind and sweet people that have been a great help during my transition to Purdue. Their willingness to be friends and welcome me has made a huge difference as I've adjusted to living at Purdue.
After seeing God provide for me in such a direct way through that text, I was able to let go of many of my anxieties about transferring. While I was still nervous to see how my classes would transfer, I realized I could trust God, and that if He provided me with somewhere to live, He would also provide regarding my academic record.
Now I'm facing the end of my first semester at Purdue. This semester has gone better than I ever could have expected. Not only do I have great roommates, but I've also gotten involved in a Christian group my boyfriend is a part of. Many of the people from that group have come alongside me to support me and love me during this time. I've seen and experienced Jesus's love through them. Over and over again I've been reminded of God's goodness this semester.
Though the uncertainty I've dealt with for the last year has been difficult to hold, I've learned the importance of trusting God and allowing Him to direct my life and shoulder my burdens. Again and again I've been reminded of this verse; "Do not be anxious about anything, but in every situation, by prayer and petition, with thanksgiving, present your requests to God. And the peace of God, which transcends all understanding, will guard your hearts and your minds in Christ Jesus" (Philippians 4:6-7).
May you also experience the transcendental peace of God in whatever transitions you are going through this season.
https://ymi.today/wp-content/uploads/2018/12/Trusting-God-In-A-Time-of-Transition.jpg
613
1024
Contributor
https://ymi.today/wp-content/uploads/2017/05/ymi-logo-black-3.png
Contributor
2019-01-02 10:00:21
2020-10-02 02:45:35
Trusting God In A Time of Transition