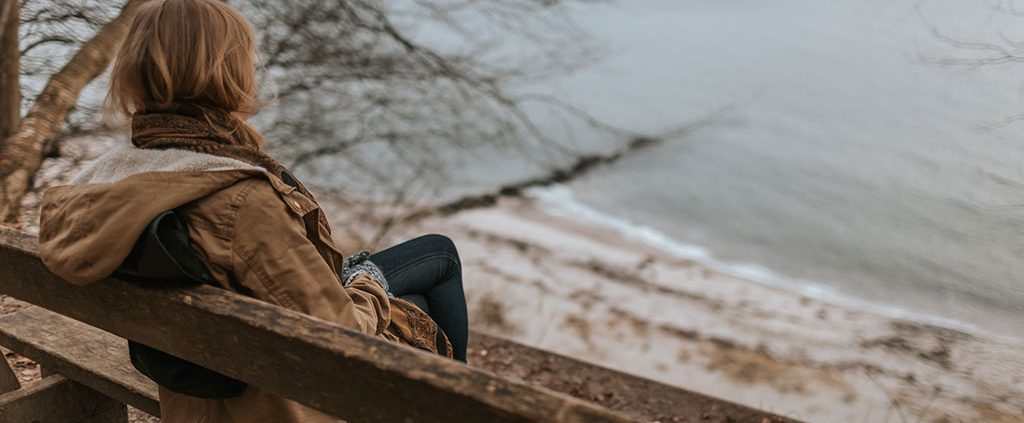 Editor's Note: This article includes details about the author's suicidal attempts. 
Written By Shu Huan, Malaysia, Originally In Simplified Chinese
It was not the first time I tried to end my own life.
It was as if I had sunk into a sea of emptiness. In despair, all I could do was curl up in a ball, hold my breath, and hope that life—and my pain—would end quickly. But my willpower could not overcome my body's survival instincts. I held my breath until the most unbearable moment, but then my tightened muscles loosened, and breath returned.
On that cold and lonely night, I cried until my voice was gone. But nobody would ever know. Nobody would ever care.
From a young age, throwing tantrums, yelling loudly, and bullying my brother were staples of my life. I had "second-child syndrome," and always felt that I was the child with the fewest achievements, so I was the least respected by my parents. My grades were not as good as my younger brother's, and my extracurricular activities were not as impressive as my older sister's.
Because of my low self-esteem, I would resort to extreme words and actions to express my displeasure at the smallest things. This wore my parents out. Even if they angrily beat or scolded me, I would do the same things again the next day.
As I entered the rebellious stage of adolescence, I was always ill-tempered at home, often blaming my strict father of few words and my often angry mother. Even though I had many friends around me, I felt like there was a bottomless dark hole in my heart.
The emptiness I felt could not be filled by any amount of laughter or jokes. Everyday I went to school, and after school went to tutoring and extracurricular activities. . . Life looked busy, but it was all so meaningless. All this prompted me to wonder about the meaning of life, and eventually I started thinking about ending my life.
Various plans circled in my mind. I once motioned a razor over my wrist, but could not bring myself to cut down on it. I also tried suffocating myself under the blankets, but ultimately gave up. The furthest I went was when I grabbed some rope and was going to hang myself from a tree right in front my mother, much to her frustration.
Naively, I thought that after death I would be reincarnated, and could start anew with a whole new family and environment.
The Truth That Transformed My Life
"For God so loved the world that he gave his one and only Son, that whoever believes in him shall not perish but have eternal life." (John 3:16)
At some point—I forget when—I started receiving a gospel publication for young people every month. Flipping through the fresh designs and rich content of the booklets, I was introduced to Christianity. As I read more about it, I realized that what awaits us after death is judgment, not reincarnation. Everyone will be responsible for their own actions carried out during their life on earth, and must give an account of it before the God who gave us our lives.
Once I started thinking about all the mistakes I made—all the ways I hurt people who loved me—I knew that if I really took my own life, I would face great punishment. I trembled in my heart.
Thankfully, God had mercy on my weakness, and had stopped me each time I tried to carry out my plans of suicide. Not only that,  the knowledge that He even sent His only son Jesus to the world, who willingly sacrificed Himself on the cross to wash away my sins so I may be reconciled with God drew my attention. I was amazed at God's promise that anyone who believes in and follows Jesus can build a relationship with God and enjoy Him throughout our lives. This was such incredibly wonderful news!
And so, I became interested in getting to know this God better. However, I was worried about my parents' disapproval, so I didn't go to church even though I wanted to.
But one day, my older sister committed her life to Christ under the guidance of a friend, and I had the opportunity to follow my sister to church. On that day, I accepted Jesus as Savior and Lord of my life.
I have now been a Christian for many years. The precious truths in the Bible have led me out of a life of self-blame and self-pity. God's words have refreshed my soul (Psalm 23:1-3), and reshaped my worldview. I realized that my existence was not a mistake, but my life was purposefully knit together by a God who loves me.
Because of the life I now have in Christ, He watches over every step and decision I make. Whenever I start comparing myself with others again, or falling into depression and loneliness, the words of the Bible are like a soft voice by my ear, calming my distressed heart.
We Only Have One Chance At Life
In my father's family, there is a history of systemic lupus erythematosus (also known as lupus). Sadly, my cousin, was also diagnosed with lupus at the age of 19. Her health declined quickly, and she needed to be on dialysis.
Even though she had to quit school because of her health, she still achieved top grades in the Malaysian Certificate of Education exam (an exam Malaysian students take at the end of high school). But her health worsened quicker than anticipated.
While her peers were preparing for college, she was sent to the hospital for major surgery after major surgery. She was so sick she could not eat, and became thinner by the day. In the end, she could not overcome the disease, and breathed her last while in the hospital. So her short and difficult life came to a close.
As we said goodbye to my cousin, my family and friends all felt that it was such a pity that she had such a short life. Her departure once again reminded us of the preciousness of life and how life, once it's lost, cannot be regained.
Thinking back on how lightly I treated my own life, I feel incredibly ashamed. Even though we can't control the circumstances and difficulties we face, but we can decide how we choose to respond to them. When I look back at my past, I cannot imagine where I might be today if God had not led me to Himself. Perhaps I would be like a withered leaf, wandering in the vast ocean of life, searching in vain for the meaning of my existence.
My suicidal attempts helped me realize that "the thief comes only to steal and kill and destroy" but Jesus came that we may have life, "and have it to the full" (John 10:10). Even when we find it difficult to accept ourselves, God's Word assures us that He values us and desires to offer us the hope of new life.
If your life feels empty and meaningless, and you've been entertaining thoughts of suicide, will you choose to take up His offer today?
Back to Homepage
https://ymi.today/wp-content/uploads/2018/12/I-Just-Wanted-A-Restart.jpg
613
1024
Contributor
https://ymi.today/wp-content/uploads/2017/05/ymi-logo-black-3.png
Contributor
2018-12-04 10:00:13
2021-07-05 10:14:22
I Just Wanted A Restart