Written by Laura Morgan, USA
Six years ago today, I was a buckled passenger in a severe car accident on the way to my grandmother's funeral, resulting in many broken bones and a terrible brain injury. My recovery has been exhausting—using every ounce of my very determined being.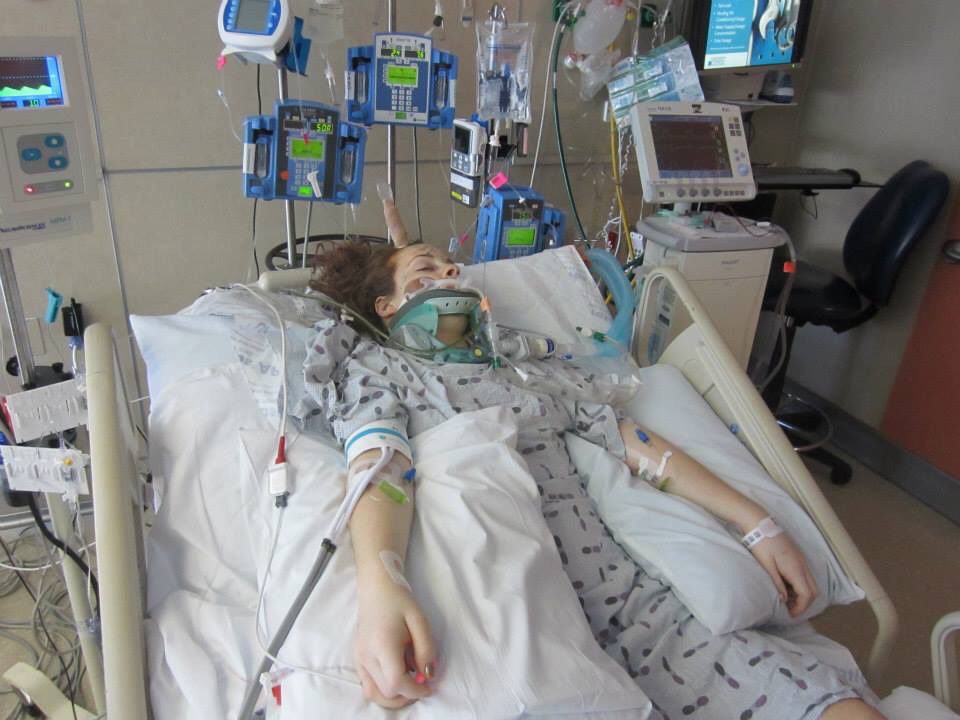 Decades ago, I chose Philippians 3:14 as my "life verse": "I press on toward the goal to win the prize, for which Christ has called me heavenward in Christ Jesus" without any inkling of how important this verse would be to me years later. In the challenging six years of recovery thus far, God has nurtured that same determination in me, while instilling a new purpose in my life.
Through my own rehabilitation, I discovered a calling to the Brain Injury community, where I have a unique perspective as both a Survivor of a Moderate-Severe brain injury and that of a healthcare professional.
Since April this year, I have studied for and passed two licensing exams which provide gateways into the fields of Speech-Language Pathology and a certification as a Brain Injury specialist. Though not a result of the hours I spent studying at coffee shops, I am now able to empathize with clients' challenges after head injuries, then offer them my own tried-and-true compensatory strategies.
Recognizing the unique perspective I can offer other clinicians, I have also shared my observations in over a dozen presentations at universities and research facilities. I never would have dreamed of having anything worthwhile to offer these educated audiences, but in spite of myself, God opened the doors.
The visible, physical differences from the injury, such as the scar on my forehead and slight limp in my gait, have also provided many valuable opportunities to connect with inquisitive strangers. Through these interactions I am given chances to share my story, which includes miracles, to be sure, but also the truth of there being hope beyond the challenges I now face—that we all experience on this side of heaven.
As I reflect on the ups and downs of the last six years, here are three lessons that have stood out for me—and which I hope will encourage you:
1. Challenges don't always suggest "closed doors"
There was plenty of sweat and some tears shed, but I've since learned that even seemingly impossible obstacles have the potential to build my character, faith and skills.
The accident prevented me from completing my clinical requirements within the allowed time frame, so my licensing exam scores expired. When it was first confirmed that I would need to retake the big certification test in Speech Pathology, I agonized if this was God allowing a door to shut. I prayed that a different path may become obvious, but as none came up, I doggedly pressed forward.
This experience has reminded me how important it is to keep persevering in the ventures I find myself involved in, even in the face of hard work.
2. Remain open to opportunities and change
I can be so goal-oriented that I am resistant to modifying a plan until it is reached. I thank God for how this determination has been used in my rehabilitation, but in other instances, I have had to embrace change and the new ways God seemed to be directing me in.
For instance, previously, I was an accomplished cellist, but that is no longer possible given my hand's weakness and incoordination. After a season of processing grief for my cello playing, I was introduced to the hammer dulcimer, an instrument I never would have considered before, but now am glad that I picked up.
3. Enjoy the journey
Our years on earth will be short and, once achieved, some goals may seem less fulfilling than expected. In acknowledging my losses, I have been comforted by the truth that earth is not the end of our stories. I still gravitate toward making plans, but through the unpredictability of neural recovery, I have learned to be more flexible in accepting unexpected twists and turns.
In recognizing that this earthly journey is not the final leg to my disappointments and challenges, I have been freed to put less pressure on my circumstances, others, and myself. The passage that has continued to articulate my feelings of this hope in the midst of hardships, has been Habakkuk 3:17-19:
Though the fig tree does not bud
and there are no grapes on the vines,
though the olive crop fails
and the fields produce no food,
though there are no sheep in the pen
and no cattle in the stalls,
yet I will rejoice in the Lord,
I will be joyful in God my Savior.

The Sovereign Lord is my strength;
he makes my feet like the feet of a deer,
he enables me to tread on the heights.
I love how these verses demonstrate that it is possible for us to maintain joy in spite of our circumstances, through confidence in God's presence and provision.
Knowing the best is yet to come, I now have the opportunity to savor what is still good on my earthly path. So, even while I have certainly been impacted by the car accident six years ago, I am grateful for where I am now and will continue celebrating His compassion for the details of my life. I'm not sure how God will use my unique background in brain injury, but I am excited to see how He will lead me!
https://ymi.today/wp-content/uploads/2018/12/Why-Im-Still-Hopeful-6-Years-After-Being-Hit-By-A-Truck.jpg
613
1024
Contributor
https://ymi.today/wp-content/uploads/2017/05/ymi-logo-black-3.png
Contributor
2018-12-20 10:00:10
2018-12-20 09:48:13
3 Lessons From My Near Death Experience